Jump roping is more than just a fun activity to do as a kid — it's also a great way to get in a full-body workout as an adult while still having fun. With high-quality and precise materials, this jumping rope will make you forget all your excuses and quickly start exercising. You will also love how cute and quirky this rope is.
Traineze Skipping Rope has a two-way function where you can use it with or without the cord. Its handles are equipped with memory foams that are sweat-absorbent. The handles are easy to grip, and you won't have to worry about it getting damped and stinky. It is also excellent for all fitness and ability levels and fits in with all workout goals – fat loss, endurance, strength, or performance. This rope gets the job done, anywhere.
Tangle Free -Skipping Rope
Cordless jump rope can rotate up to 360 degrees, features fast rotation. It is also not prone to tangles so you won't have to worry about hitting your legs or tripping over. It keeps you away from danger and disruption while working out.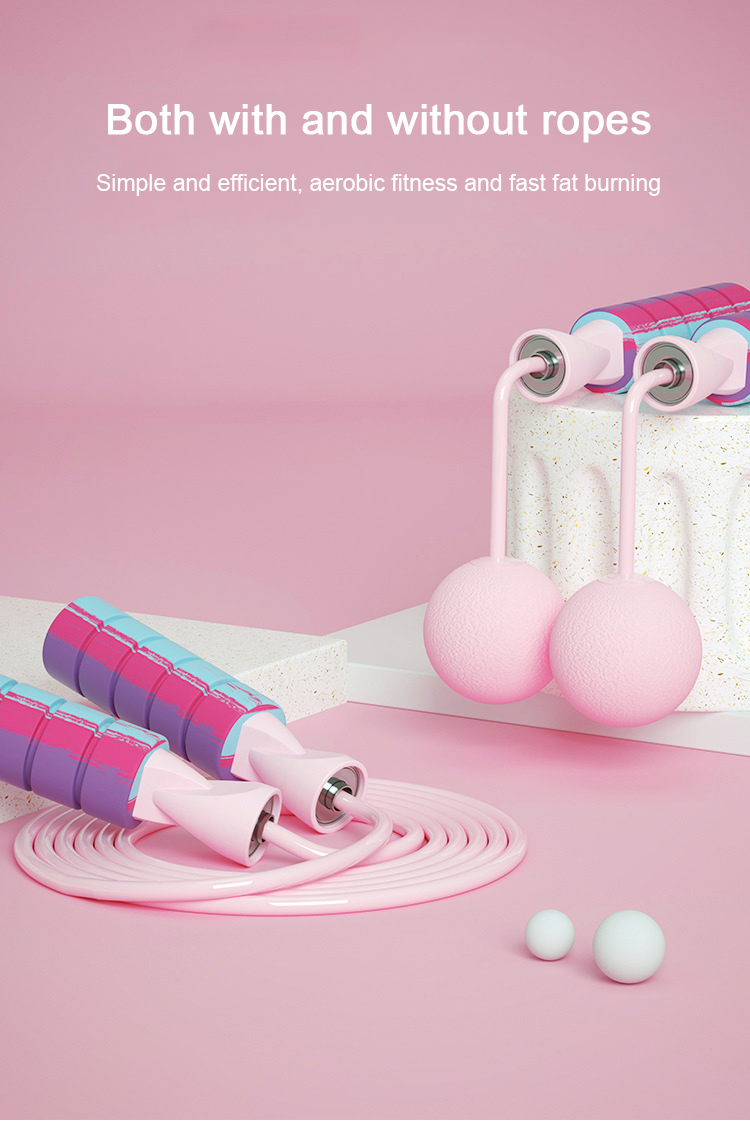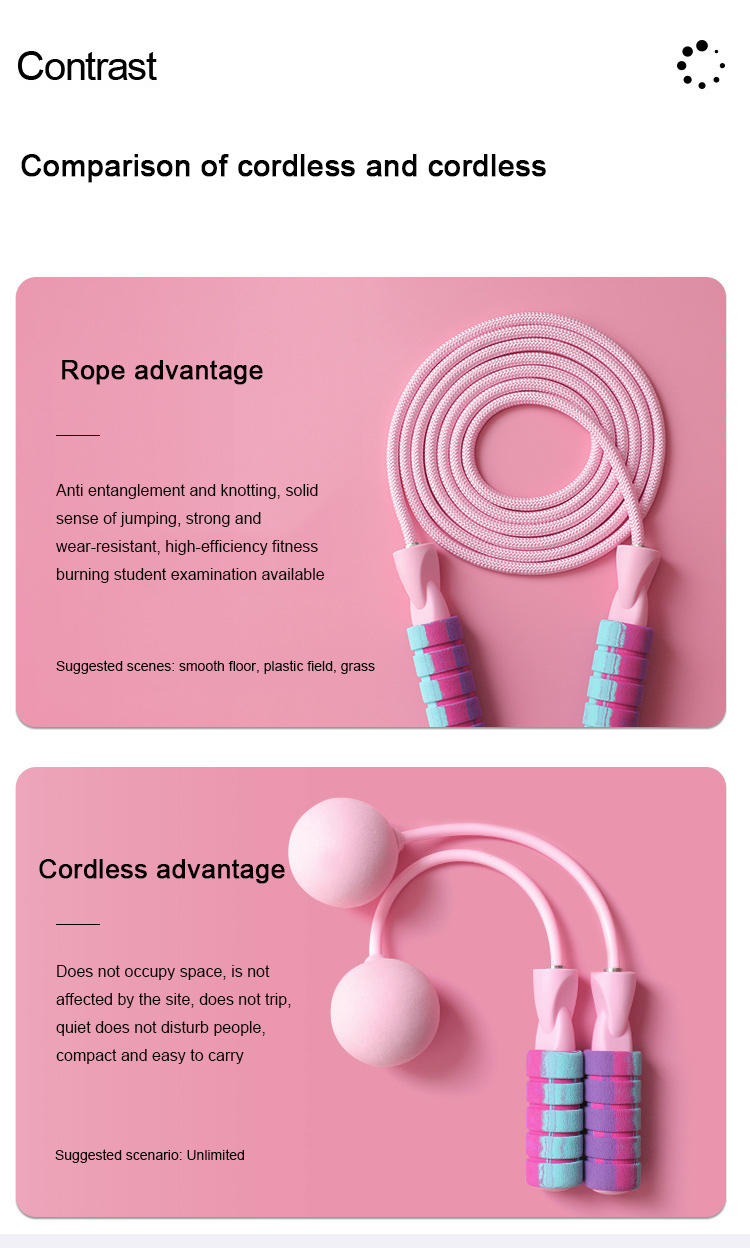 Weighted Jump Rope
The ropeless skipping rope ball is made of EVA, the net weight of the solid ball is 270g – good enough for an extra push when working out. It is equipped with a comfort handle that allows you to achieve a better exercise effect. Built-in with high-quality ball bearings, the skipping rope provides you with smooth jump exercises.

Maximum Comfort
The handle of the speed skipping rope with soft-cushioned memory foam, the grips quite comfortable even for long-time holding. The inner foam is damp-resistant, odor-resistant, and sweat-absorbent so that you can have a better sports experience.

Perfect for Exercise
A jump rope workout is suitable for everyone; you can start jumping ropes anytime and anywhere. Traineze Skipping Rope is perfect for all ages and all-level jumpers. It can be used in the office, bedroom, living room, and outdoors, even in small spaces.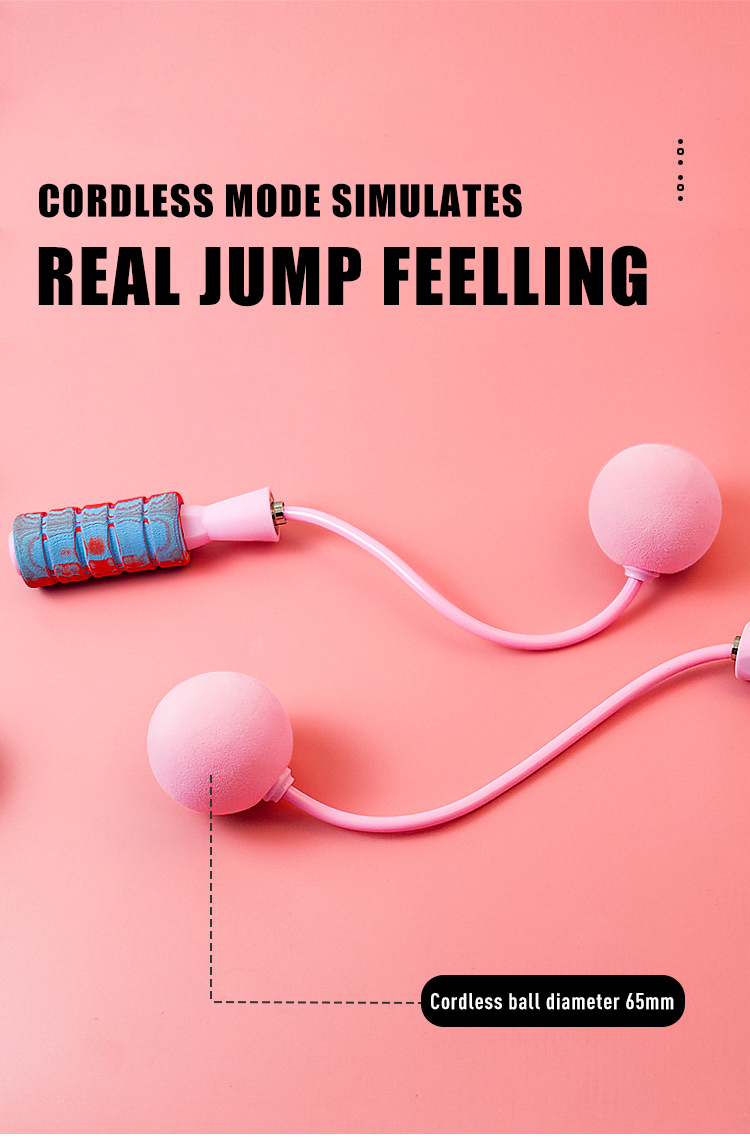 The Bod Rope is Easy to Use
Weighted ropeless jump rope is a fast and straightforward sport which eliminates body fat, and helps you lose weight quick. A jump rope workout can shape your cardio endurance, stamina, and speed. Rope skipping not only keeps you healthy but also elated – literally feeling the joy of sports.