A Beach Tent that Stands Out!
Inspired by the uniquely designed tents in the oasis, the TintOasis Instant Pop-up Beach Tent brings a new kind of experience to all your beach outings this summer. This beach tent features a mechanical support mechanism that employs a stateless anchor to deliver excellent sturdiness and quick and easy set-up. Don't let its looks fool you because the TintOasis can withstand strong gales of wind without being overbearingly heavy.
Our TintOasis Pop-up Beach Tent is your ideal companion for family picnics, beach lounging, shelter during sporting events, and even simple camping excursions. What's more, you can now enjoy a fun-filled day outdoors at a fraction of the usual costs of buying a conventional bulky tent!
So what are you waiting for? Spice up your beach outing with TintOasis and snap those Instagram-worthy photos as soon as you hit the beach!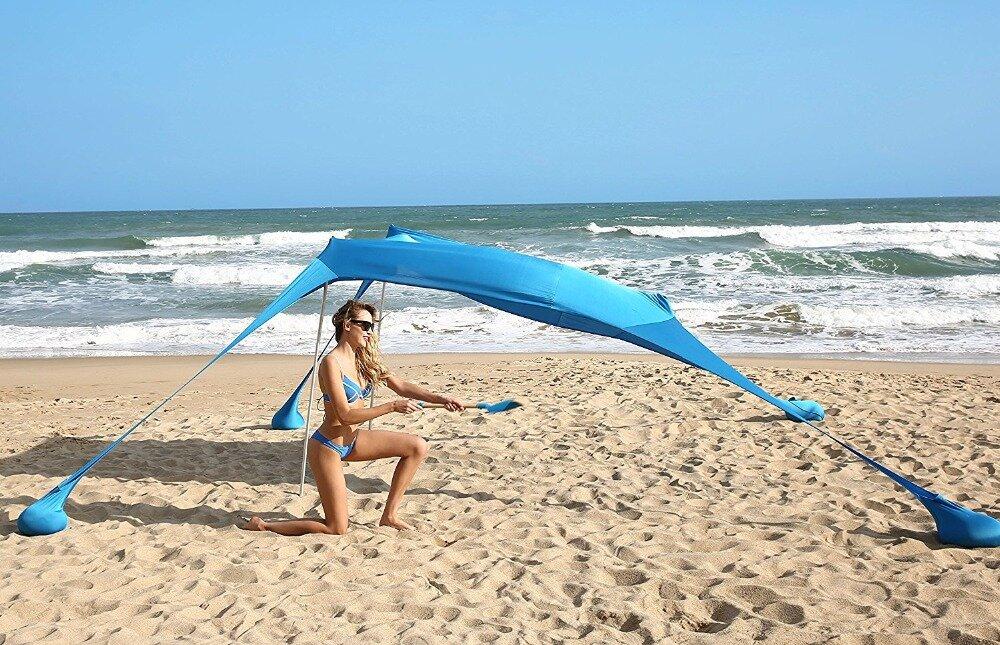 Specifications:
Category: Tent for 2-4 People
Bracket Category: Iron Rod
Bottom Waterproof Index: 1500-2000 mm
Outside Tent Waterproof Index: 2000-3000 mm
Size: 210*210*170cm
Color: green,blue ,red
weight: 2kg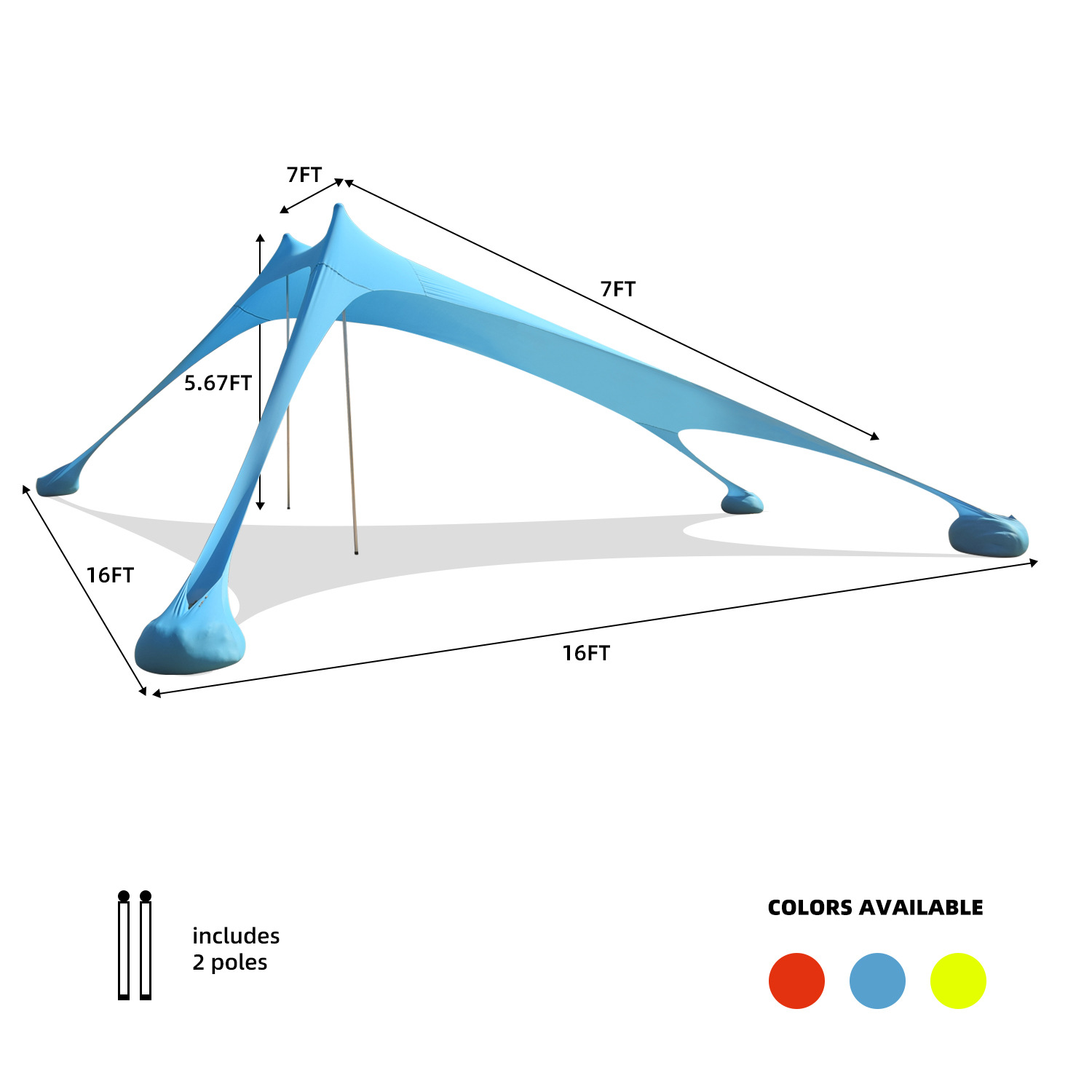 Key Features:
Highest Standard: Lab-certified to measure sunburn protection from harmful UV rays. Its fabric provides 98% protection from the sun's harmful UVA & UVB rays.
Stretchable Sandbag Anchors: San-bags will stretch and hold a large amount of sand to ensure the tent is sturdy enough to withstand strong winds.
Instagram-Worthy Shade: With its one-of-a-kind design, your followers will surely like every photo you post with the TintOasis. It's new, different, and convenient, giving you the best beach outing experience ever!
Instant Pop-up Tent: There is no need for complicated installations; the TintOasis is as easy as filling the bags with sand and installing the poles for that perfect shade. This design also makes the TintOasis easy to pitch down, store, and carry around.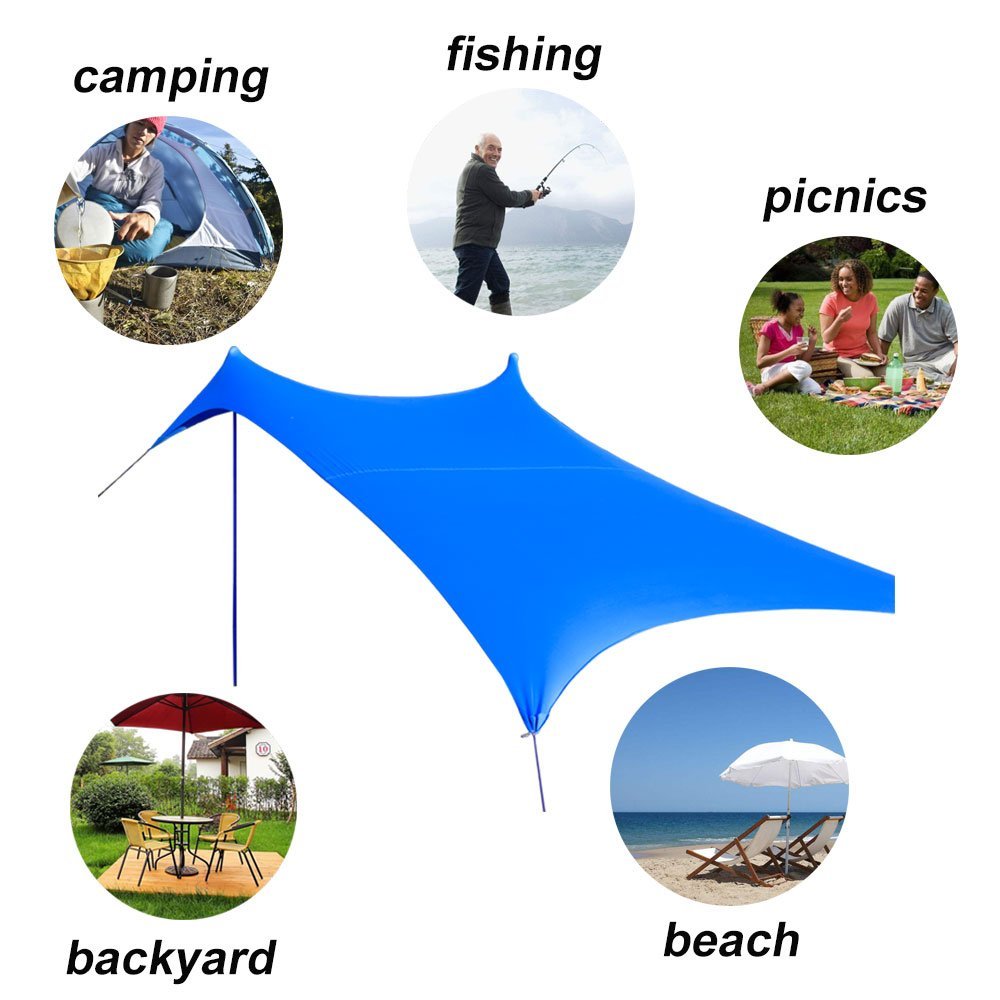 The TintOasis Fabric is:
Wrinkle-free: No matter how many times you use it, the TintOasis will stay as durable and as good as new.
Quick-drying: Regardless if it rains or shines, the TintOasis will deliver the best shade for your outdoor adventures.
Easy to care: As soon as you're done using the TintOasis, give it a couple of minutes to settle before storing. And that's it!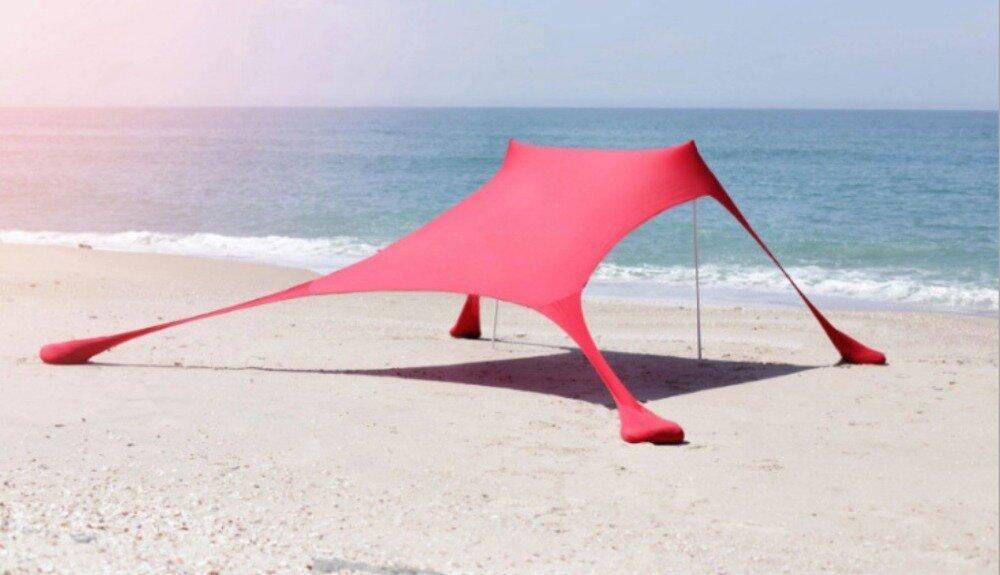 Care Instructions:
Machine-washable (cold)
Air dry
Do not put in the dryer
Your Best Shade in Every Adventure!
Easy to carry
Lightweight
Easy setup and packing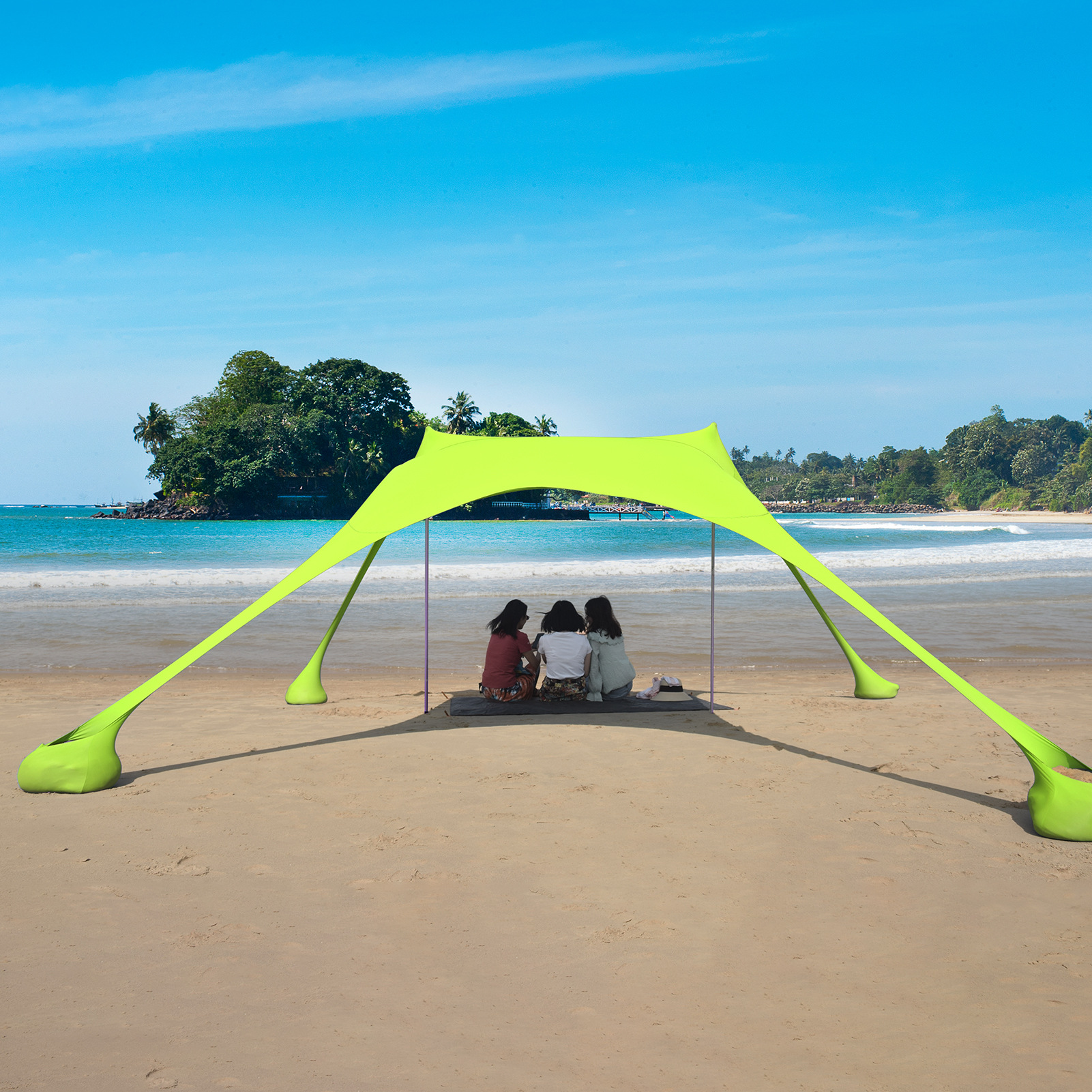 Package Includes:
1 * Sunshade tent
2 * Poles in the storage bag
1 * Storage bag