Ultra Precision Cylinder Lock That's Hard to Break In! Holds The Steering Wheel in Place Even If Yanked by Force!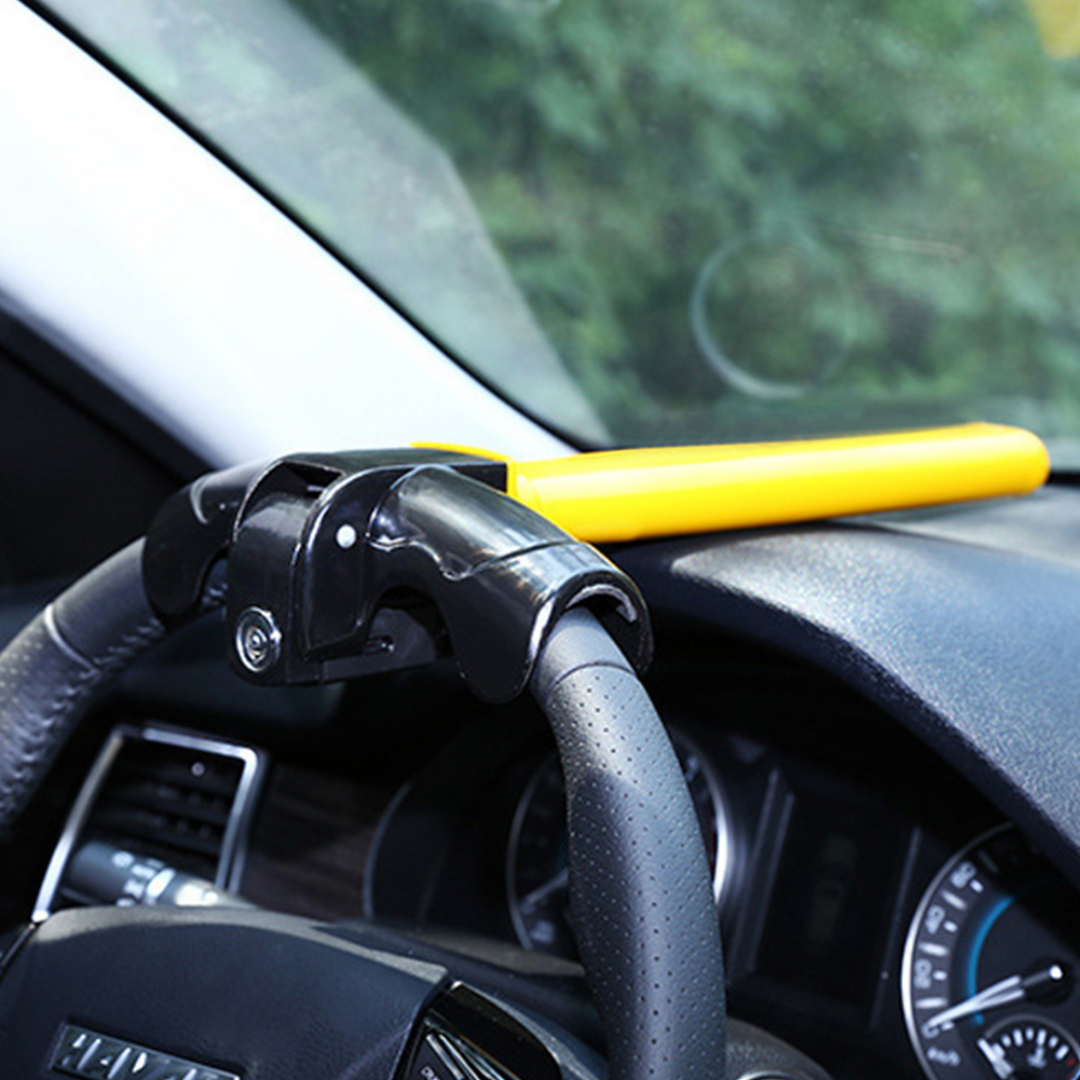 Your Partner to Keeping Your Car Safe — Comes with a Bright Color So You Can Automatically Deter Car Thieves! 
Stop car thieves even before they attempt to steal your car with the SteerLock steering lock wheel with powerful lock and grip! 
The SteerLock now comes with a powerful armored bar that holds the steering wheel in place so that thieves cannot maneuver them no matter how hard they try. The SteerLock comes with a high-precision cylindrical lock that's hard to break or crack.
With its bright yellow and solid design, the SteerLock will immediately discourage thieves from even attempting to break into your car. 
A reliable and secure deterrant and car protector, the SteerLock is your partner to keeping your car safe even if you're away!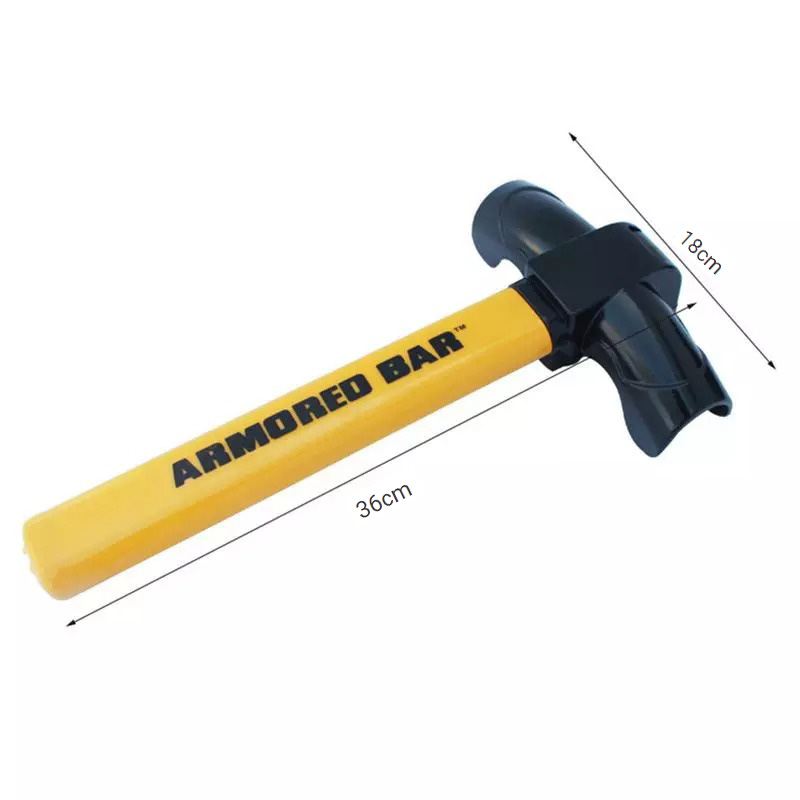 SteerLock Steering Wheel Lock Features
🚓 Wide compatibility that works for all types of steering wheels. – The SteerLock comes with a special design that is compatible with majority of steering wheel models. This steering wheel lock helps you not to worry about its fit and effectivity when attaching it to your car.
🚓 Quick to install – you won't have to spend minutes just putting up the lock.  You can install the SteerLock in just a matter of seconds. This steering wheel lock comes with compact parts — all you need to do is to securely lock it and you're good to go on your errands. 
🚓 Comes with a powerful bar that keeps the steering wheel in place. Maneuvering the steering wheel will be hard with the SteerLock on. The solid bar prevents steering wheel movement while the lock keeps a firm grip.
🚓 Ultra durable steering wheel lock and bar that isn't easy to crack or break. Made with high-quality metal, the steering column lock is highly durable and extremely tamper-proof. No matter how violently an intruder tries to unlock the steering wheel club, it will not break or loosen up.
🚓 Unique lock configuration that resists lock picks! Unlike other steering wheel locks, the SteerLock has a complex lock configuration and cylindrical design that makes it so hard to pick.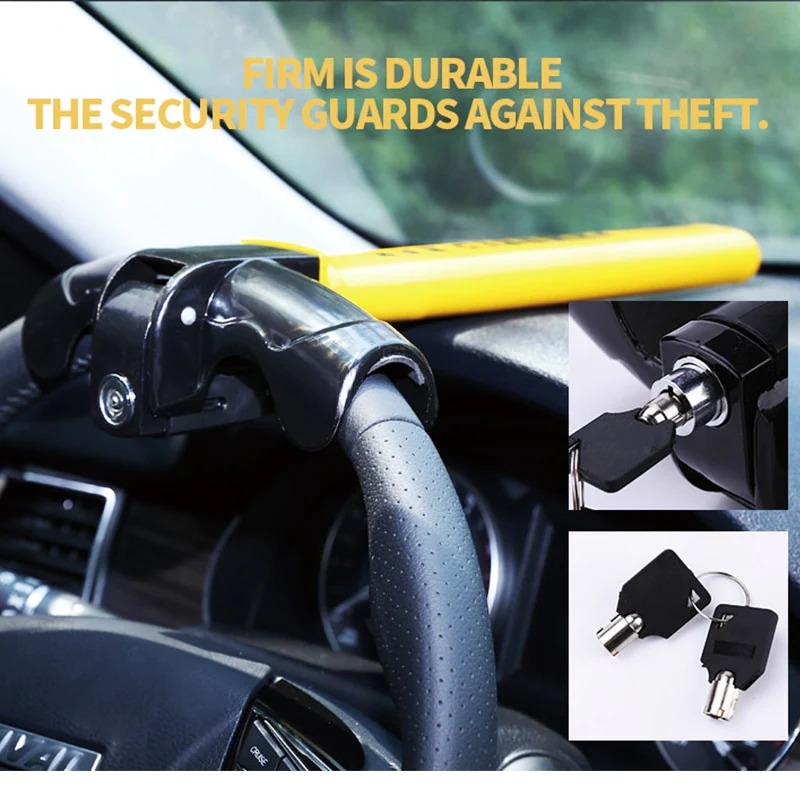 Caution:
The steering wheel lock must be removed from the steering wheel before operating your vehicle.
Our steering wheel lock is not fixing the steering wheel, it is limitting the steering wheel rotation range, means when you use it, your steering wheel also can be moved, but within a certain range.
Specifications:
Lock/Clamp Type: Steering Lock
Type: Steering Wheel Lock
MPN: HT8003A
Color: Black & Yellow
Weight: 800g
Size: 36*18cm(14.2*7in)
Material: Metal + Plastic
Package Content: 1x Steering Wheel Lock Bar