Powerful, Strong Grip Steering Wheel Lock with Durable Build and Alarm Feature That Will Drive the Car Thieves Away!

Get Peace of Mind Even When you Leave Your Car Unattended with the Durable, Hard-to-Crack Steering Wheel Lock, AutoXecure!
This steering wheel lock don't just guard your car, it lets people know someone is trying to steal your ride!
The AutoXecure comes with all the security features you are looking for in a steering wheel lock! From its strong hardened steel build that can stand sharp tools to its strong alarm sounds to tell you someone's broken into your car, the AutoXecure is like your extra guard while you're away from your car.
AutoXecure Steering Wheel Lock in a Nutshell: 
Hardened steel

to resist prying, sawing, hammering, and freon attacks

Highly visible

that provides a strong visual deterrent

Compatible

with most vehicle types and models

25sec 130db alarm

sound even for a slight shake after locking 
AutoXecure Steering Wheel Lock Features
Assurance of Strength of Security
This steering wheel lock body is made of hardened steel molding to give you maximum resistance against prying, sawing, hammering, and freon attacks. It will never rust and is highly durable to increase strength, low interim rate, and leather protective pad to avoid scratches to the steering wheel.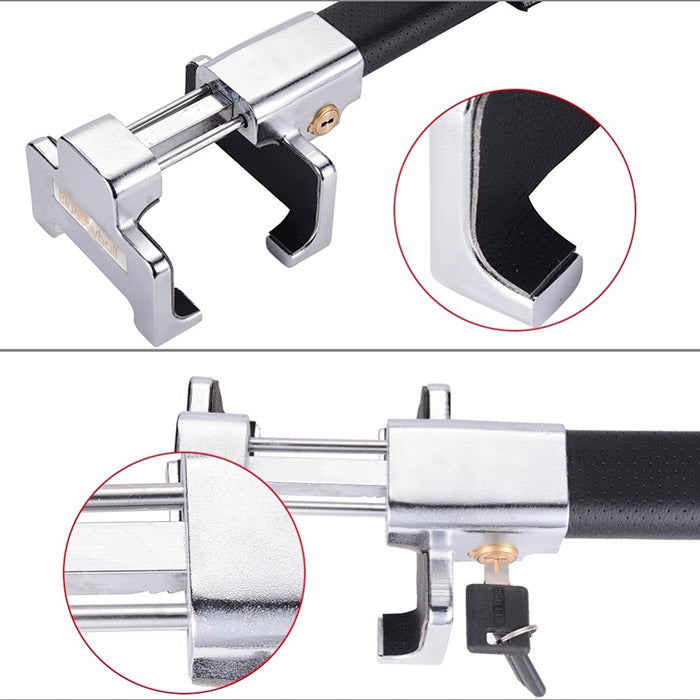 Anti-Theft Design
This car wheel lock has a lock handle that can clamp the car body, the steering wheel cannot rotate which greatly improves anti-theft performance. Additionally, it is highly visible that provides a strong deterrent for possible penetrators.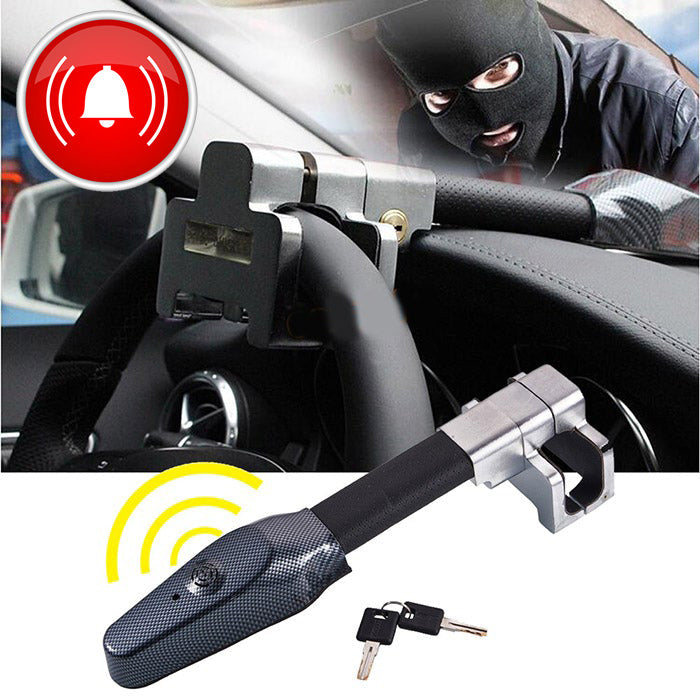 Easy to Use and Compatible
With this steering wheel lock, you can position the clamp with only one pull which is tougher for thieves to defeat. You could lock or unlock it within 5 seconds which greatly saves your valuable time. Highly compatible with most vehicles types and models —cars, trucks, and vans.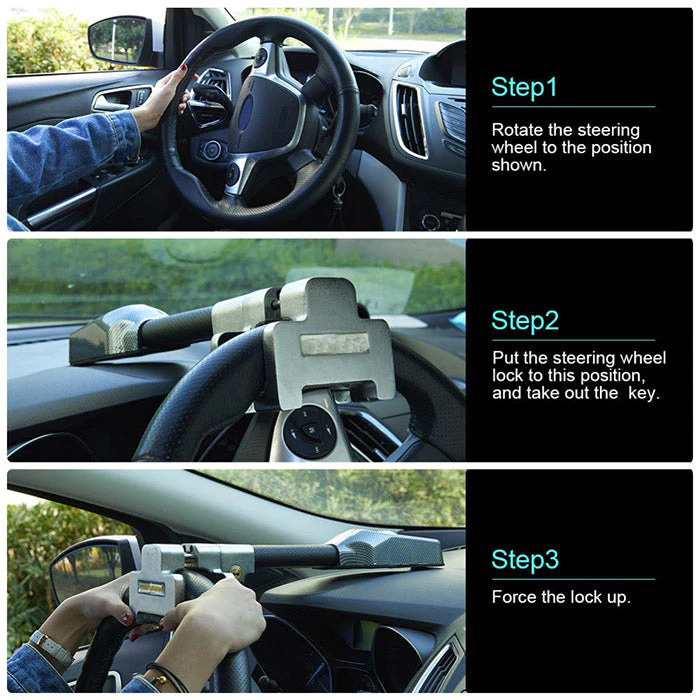 With Alarm System
After locking, the alarm function starts in 8 seconds with the red light alarm lock flashing. Even with a slight shake, the alarm will emit a 25s 130db alarm sound.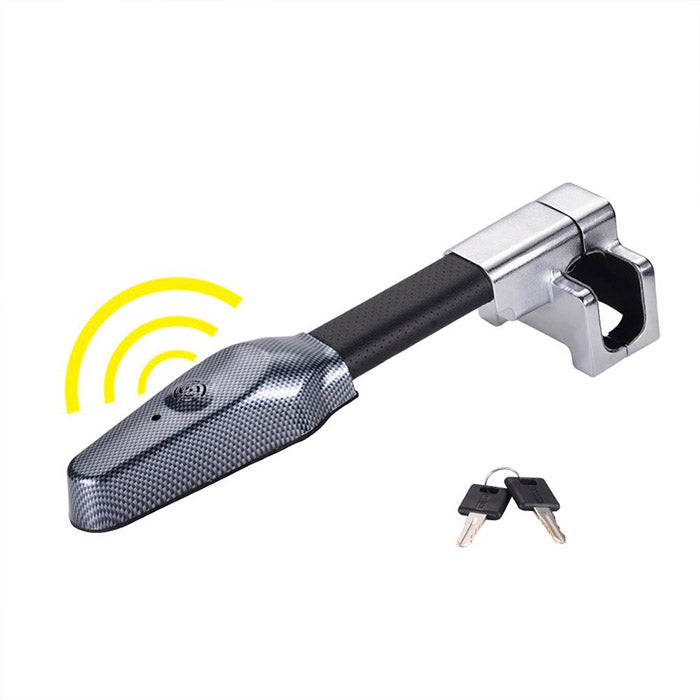 Multi-Purp

ose
Not only a steering wheel lock but also a safety hammer. The lock has a solid lock body that can be used as a self-defense weapon. In an emergency, It can smash the car window for personal safety.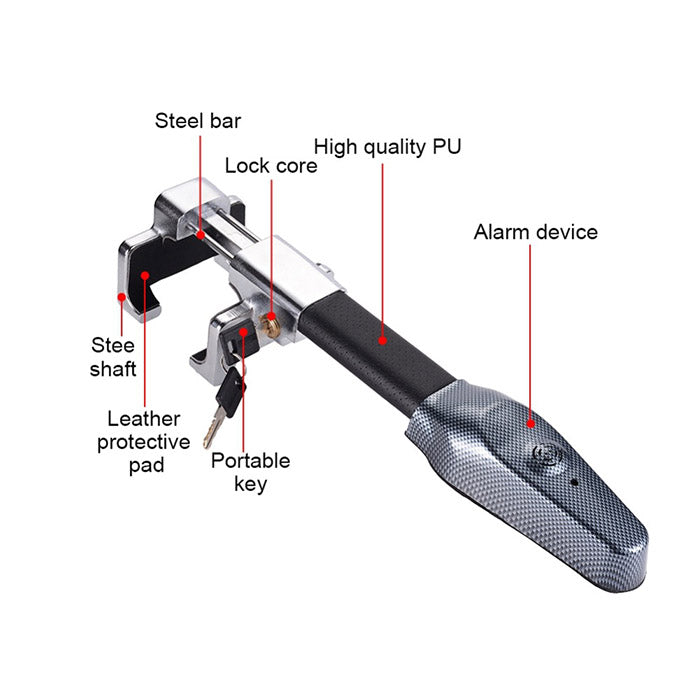 Specs
Model: GT-606
Size: 40*11.1*9.4cm (15.7*4.4*3.7in)
Package Include: 1 *Steering Wheel Lock