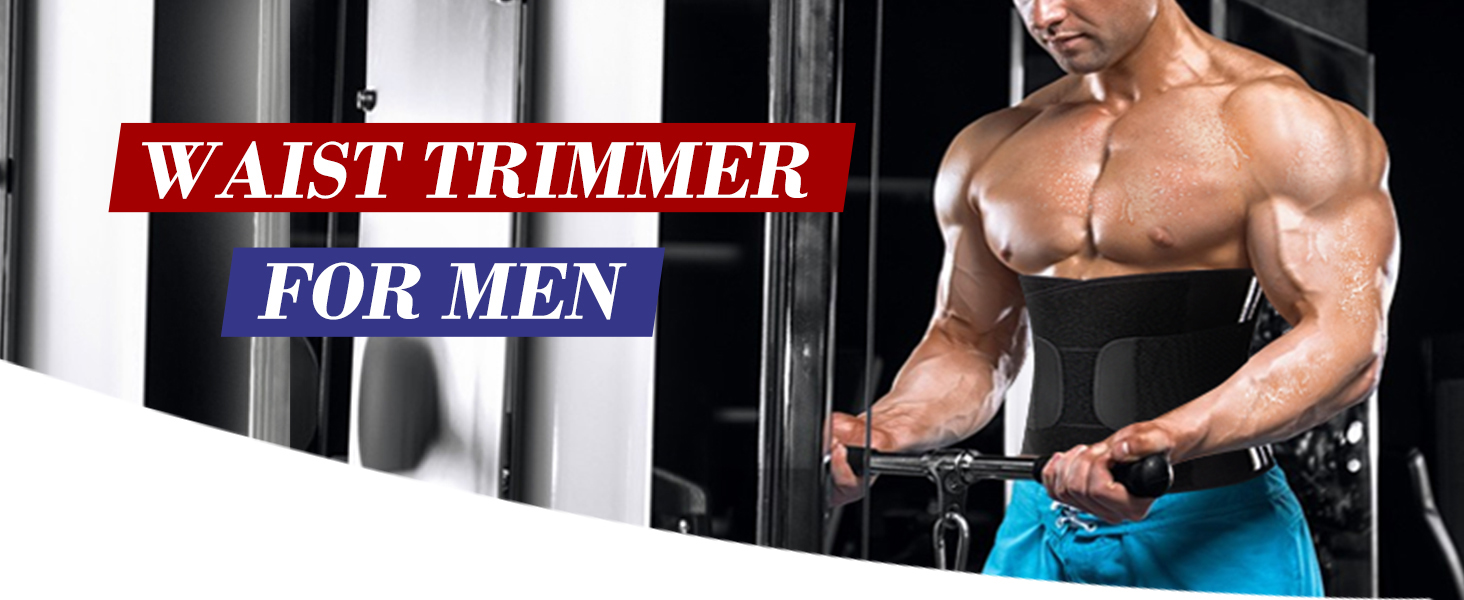 Hey there, fellow fitness enthusiast! Picture yourself stepping into the gym, the morning sun kissing your skin, a fresh breeze of determination in the air, and a secret weapon wrapped snugly around your midsection. Yes, you guessed it right! We're talking about the SculptSire Waist Trainer for Men, your soon-to-be inseparable workout buddy that's all geared up to help you carve out that trimmed and toned midsection you've been dreaming of. It's not just a waist trainer; it's a revolution, a beacon of hope for all the men out there ready to reclaim their confidence and strut their stuff with an enviable posture.
Now, we know the journey to a sculpted physique can sometimes feel like climbing Mount Everest in flip-flops, but fear not! The SculptSire is here to give you that much-needed boost, a gentle yet firm pat on the back that says, "Hey, you got this!" Imagine having a personal cheerleader, a motivator, a confidant wrapped around your waist, urging you to push through, to reach for the stars, to sculpt a masterpiece out of yourself. It's like having a pep rally in your workout gear, a celebration of your determination and grit.
But wait, there's more! The SculptSire isn't just about helping you sweat out those extra inches; it's about doing it with style, comfort, and a dash of panache. Crafted with premium materials that hug your body like a long-lost friend, it's ready to accompany you on a journey of transformation, of rediscovering the joy of movement, of standing tall with a swagger that turns heads. So, buckle up, my friend, because you're about to embark on an exhilarating adventure to a fitter, happier, and more confident you with the SculptSire Waist Trainer for Men at your side.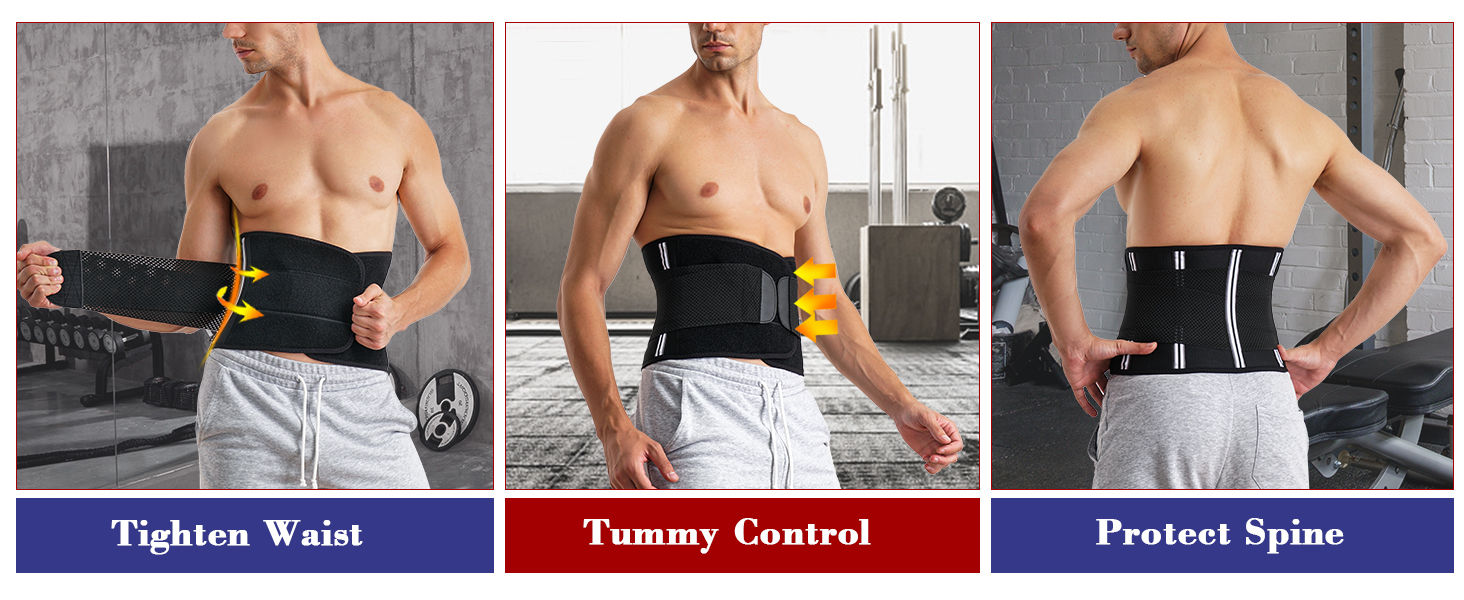 Sweat it Out in Style!
You know how sometimes workout gear can be a bit, well, bland? Not with the SculptSire! Its sleek and modern design means you're not just working out; you're making a fashion statement. It's like having a personal stylist cheering you on as you sculpt that dream physique!
A Hug for Your Midsection
Imagine having a workout buddy that gives you a firm yet gentle hug, keeping you snug and comfortable as you power through your routine. That's exactly what the premium material blend of the SculptSire does. It's like a comforting embrace, urging you to push a little harder, go a little further.
Sweat Smarter, Not Harder
With the SculptSire's advanced sweat technology, you're not just sweating; you're sweating with a purpose. It helps ramp up your body's natural calorie-burning process, turning your workout into a fat-melting furnace. It's like having a personal trainer constantly helping you get the most out of your sweat sessions!
Your Personal Posture Coach
Slouching is so yesterday! With the SculptSire, you've got a personal posture coach wrapped around your waist, constantly reminding you to stand tall and proud. It's like having a gentle nudge every now and then, encouraging you to strut your stuff with confidence and grace.
Customized Comfort at Your Fingertips
The SculptSire isn't a one-size-fits-all deal. With adjustable compression levels, you get to decide how snug or loose you want it, giving you a personalized workout experience. It's like having a waist trainer that understands your unique needs and adjusts accordingly!
A Breeze to Wear
No one likes fussing with complicated workout gear. That's why the SculptSire is designed to be easy to put on and take off, letting you jump straight into your workout without any hassle. It's like having a no-nonsense friend who gets straight to the point, helping you focus on what truly matters – your fitness journey!
Versatility is its Middle Name
Whether you're hitting the gym, going for a jog, or cycling through the countryside, the SculptSire is ready to accompany you on all your fitness adventures. It's like having a versatile workout buddy who's always up for a challenge, making every day a new and exciting fitness adventure!
Breath Easy, Workout Hard
Worried about getting all sweaty and uncomfortable? Fear not! The SculptSire is made with breathable fabric that wicks away moisture, keeping you cool and comfortable even during the most intense workouts. It's like having a personal fan, constantly keeping you cool as you turn up the heat!
A Friend in Customer Support
And just in case you have any questions or need a bit of guidance, the SculptSire comes with excellent customer support and a warranty to boot. It's like having a reliable friend always ready to lend a helping hand, ensuring your journey to a fitter you is smooth sailing all the way!
Step into Your Power with SculptSire!
Hey there, champion! Yes, we're talking to you. You, who are on the brink of stepping into a newer, fitter, and more fabulous version of yourself. We know you've got the fire, the spirit, and the determination to make it happen. And guess what? The SculptSire Waist Trainer is here to fan those flames, to be your steadfast companion on this exhilarating journey to greatness.
Don't just stand there, pondering the possibilities. Dive in, seize the moment, and grab your very own SculptSire Waist Trainer today! Because this isn't just a purchase, it's an invitation to a revolution, a call to arms to join the legion of SculptSire warriors who are transforming their lives one sweat-drenched workout at a time. But hurry, because the road to a trimmed and toned midsection waits for no one. Step into your power, embrace the SculptSire revolution, and let's make fitness history together!
The SculptSire Blueprint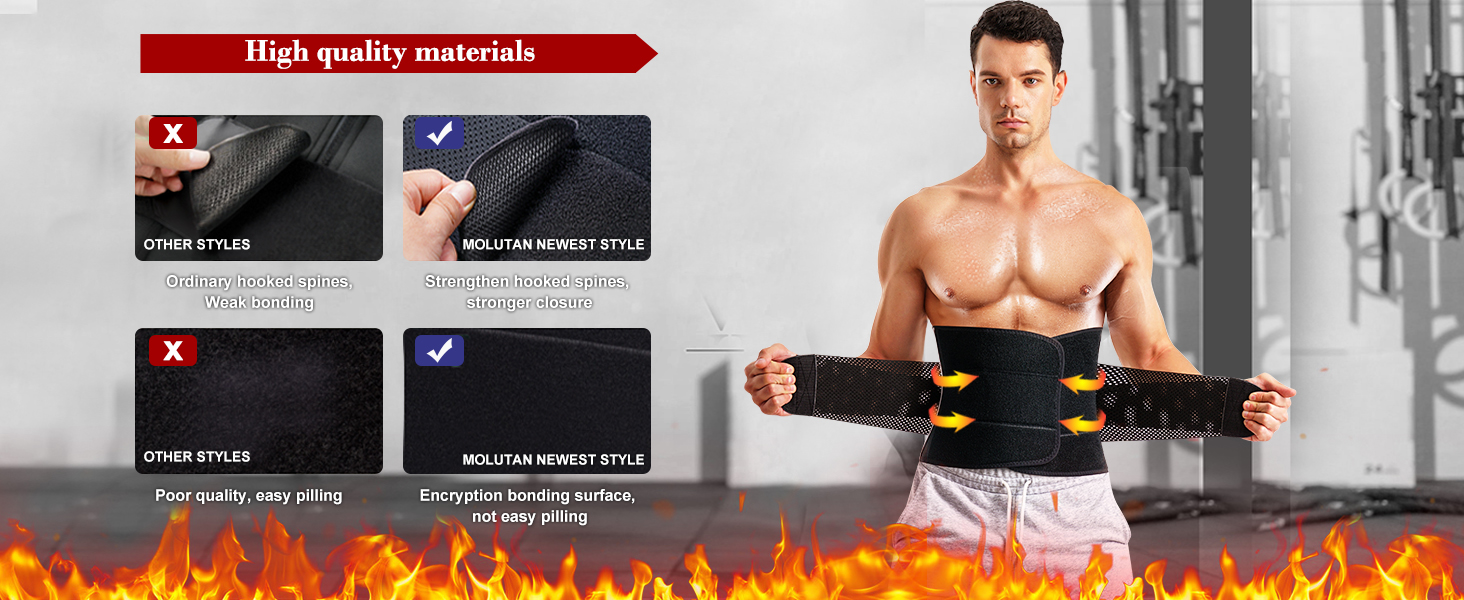 Alright, gearheads and tech enthusiasts, gather 'round because it's time to delve deep into the heart of the marvel that is the SculptSire Waist Trainer. Let's strip away the layers and take a peek at what makes this powerhouse tick, shall we?
Material Composition: A premium blend of materials that offer the perfect balance of comfort and durability, ready to withstand the rigors of your workout regimen.
Sweat Technology: Advanced technology that promotes increased sweat production, turning your workout into a calorie-burning extravaganza.
Adjustable Compression: Features adjustable straps that allow for customizable compression levels, giving you targeted support where you need it most.
Ergonomic Design: A design that contours seamlessly to your body, enhancing your natural silhouette and adding a touch of style to your workout ensemble.
Easy Wear Mechanism: A simple yet secure closure system that makes getting into your SculptSire a breeze, letting you jump straight into your workout without any fuss.
Versatility: Suitable for a wide range of physical activities, making it a versatile addition to your fitness gear collection.
Posture Support: Provides substantial support to your back and abdominal muscles, encouraging better posture and reducing the risk of strain during workouts.
Size Range: A diverse range of sizes to suit all body types, ensuring that everyone can find their perfect fit and enjoy the benefits of the waist trainer.
Breathable Fabric: Fabric that breathes with you, wicking away moisture and keeping you cool and comfortable even during the most intense workout sessions.
Customer Support and Warranty: Backed by excellent customer support and a warranty that guarantees product quality and customer satisfaction.
So there you have it, folks, the full lowdown on the marvel that is the SculptSire Waist Trainer. It's not just a product; it's a promise, a commitment to a healthier, happier, and more confident you. So what are you waiting for? Dive in and discover the magic for yourself!