The SafeRays is a dual-head solar outdoor light with PIR Motion Detection Sensor for home safety and calamity prevention. It comes with a 360-degrees solar panel and rotatable spotlights that cover a wide range of areas.
Our SafeRays Solar Motion Flood Lights is a qualified outdoor security light that detects movement. Many people use our solar motion sensor lights as calamity prevention and safety precaution since it does not require electricity to function and could last longer than other brands.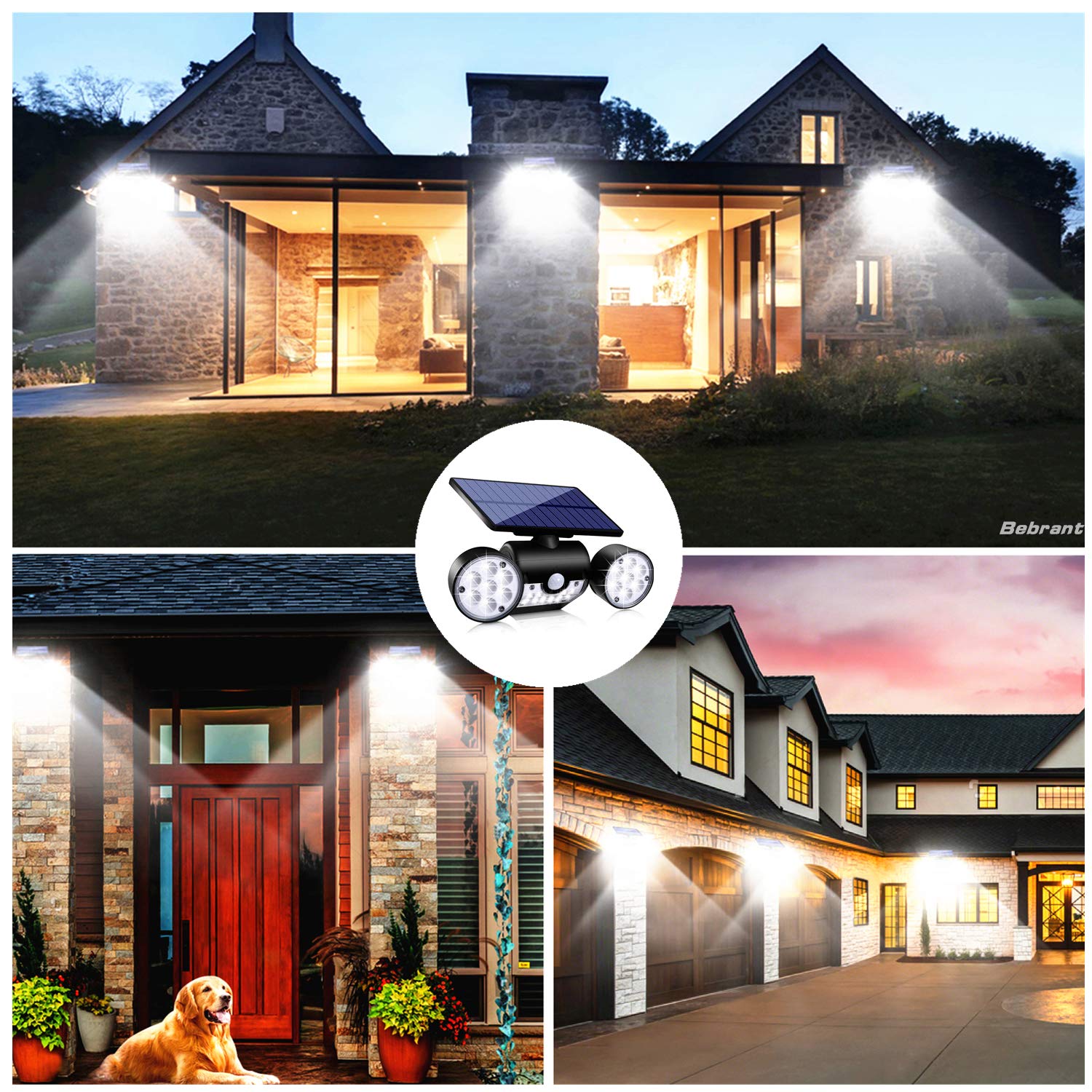 ✅How to Use the SafeRays?
Step 1: Charge it in direct sunlight for more than 2 hours before using.
Step 2: Completely cover the solar panel so that it cannot receive any light.
Step 3: Poke the pin into the switch hole to turn it on. If the light were successfully activated, the SafeRays would work automatically.
Step 4: Install it where needed and adjust the solar panel facing the sunlight.
Step 5: Please avoid surrounding or placing the SafeRays along with other solar panel equipment. Otherwise, it will affect its overall performance.
✅How Does it Work?
This solar motion light detects motion up to 26 feet within an angle of 120-degrees. When night comes, it will automatically start running in low-light mode. Once the SafeRays detects any movement, it will emit a strong light for 30 seconds to notify you. Afterward, it'll return to low-light mode to save power.
The SafeRays automatically turns off at dawn and absorbs as much solar energy to power its function at night. All you need to do is poke the pin into the switch hole to turn the solar lights on before installing.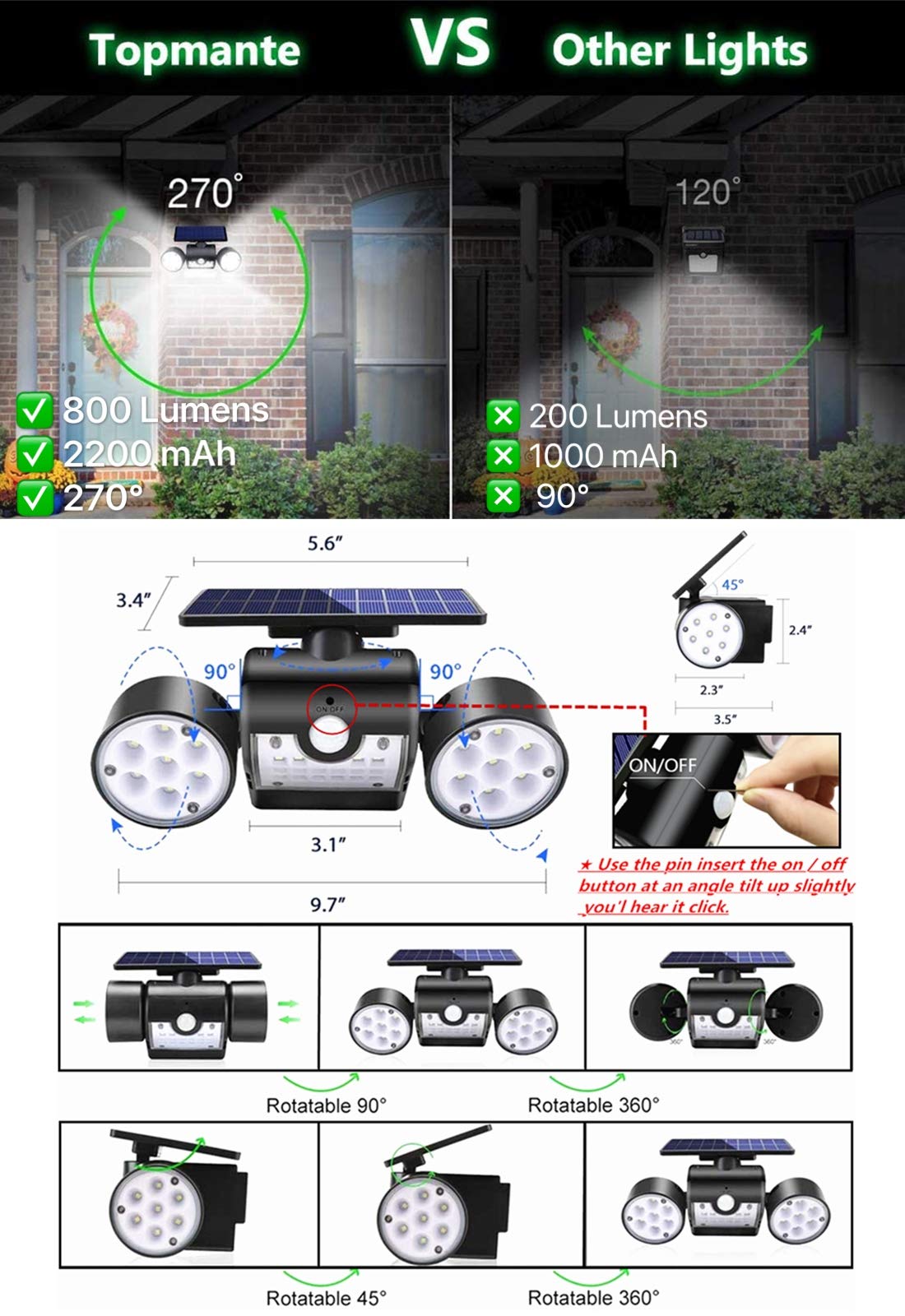 Charges at Day Shines at Night
This solar motion light stays off and absorbs sunlight to charge its high capacity (2200 mAh) battery during the day. When night comes, the light turns on automatically and stays at low-consumption dim mode until movement is detected.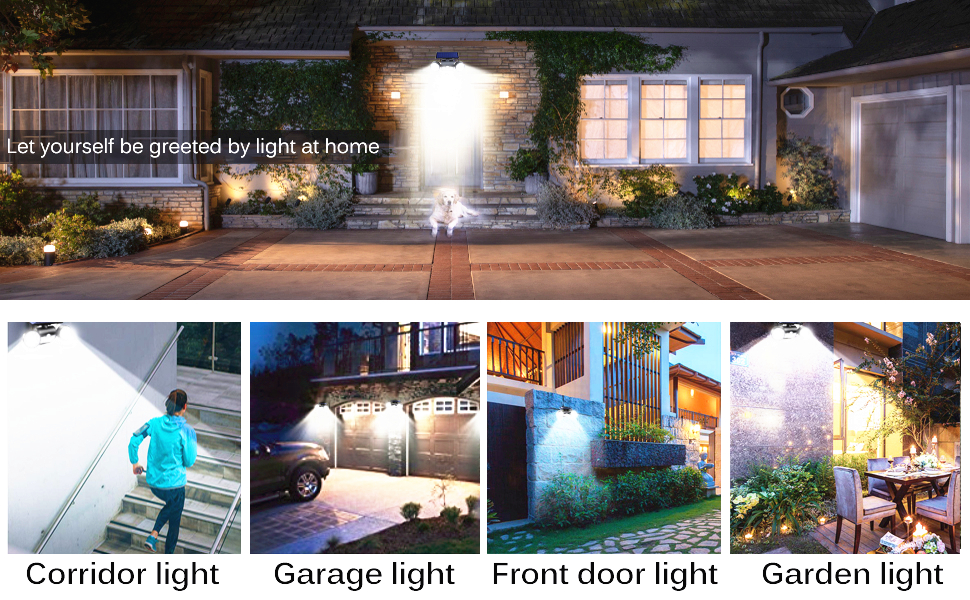 The Smartest Sensor
The built-in PIR sensor detects movements up to 26 ft. When motion is detected, the light turns to maximum brightness for 30 seconds, then returns to dim mode to save power. In case of emergency, the SafeRays maintains a low light that could last long so that you'll stay aware of your surroundings during emergencies.
All Angle Covered
The flexible light heads on both sides can be rotated freely in any direction you want. The solar panel can also be freely adjusted to face the sun to absorb solar energy with maximum efficiency. This feature also enables you to position the light where you feel your house is most vulnerable to give you peace of mind.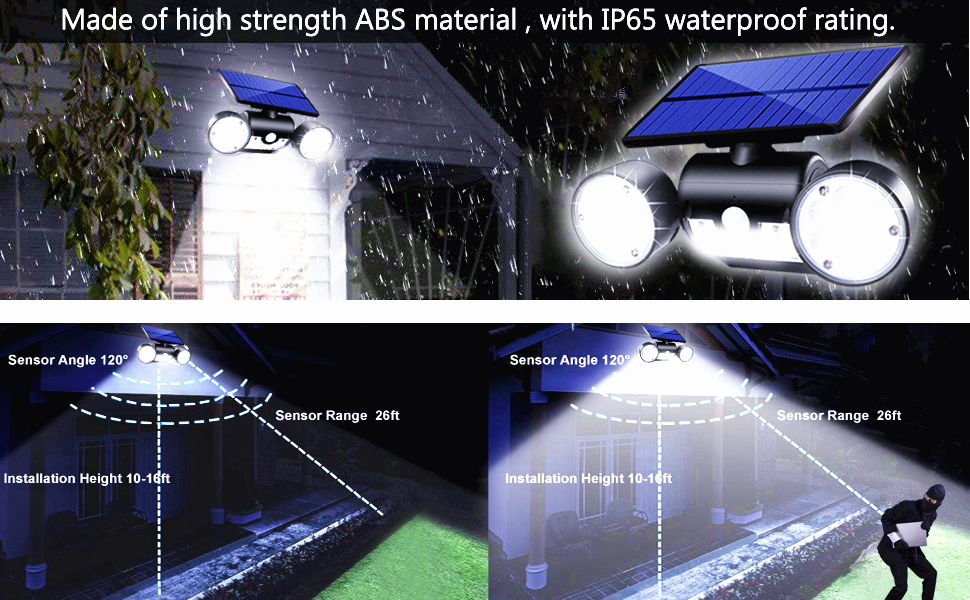 IP 65 Waterproof
Specifically designed for outdoor use, the SafeRays Solar Motion Flood Light is made of premium ABS materials well-known to sustain strong durability under all weather, including rain, storm, snow, and frost. It will remain functional whether it's freezing winter or scorching summer.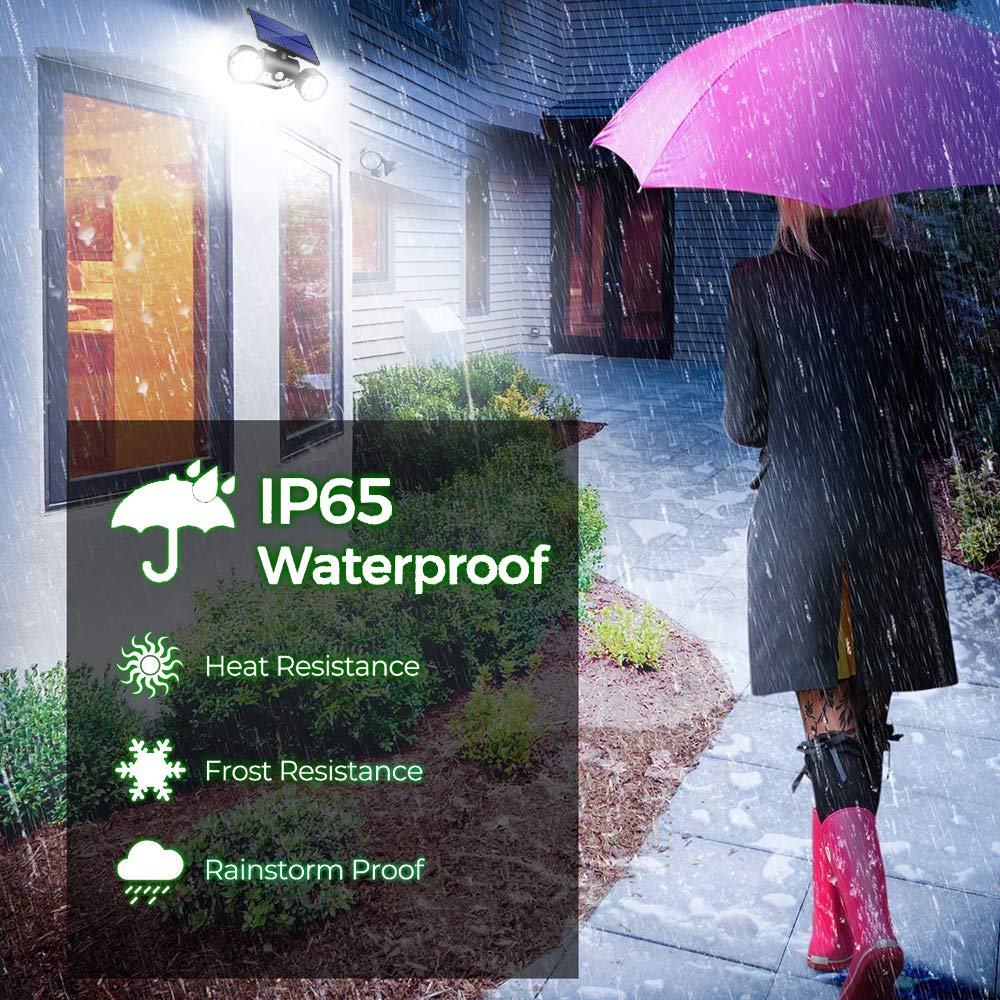 Your Silent Guard
The SafeRays is the perfect lighting for your backyard, garage, and doorway. It functions as a silent guard that secures your home from dusk to dawn against burglars, unsuspected persons, and even during calamities like floods or earthquakes.
Easy to Install
This outdoor solar light can be easily mounted on walls with screws without the need for messy wires and batteries. Don't forget to turn the light on by inserting the pin to the hidden switch right above the PIR sensor before using it. The screws and pin are included in the box.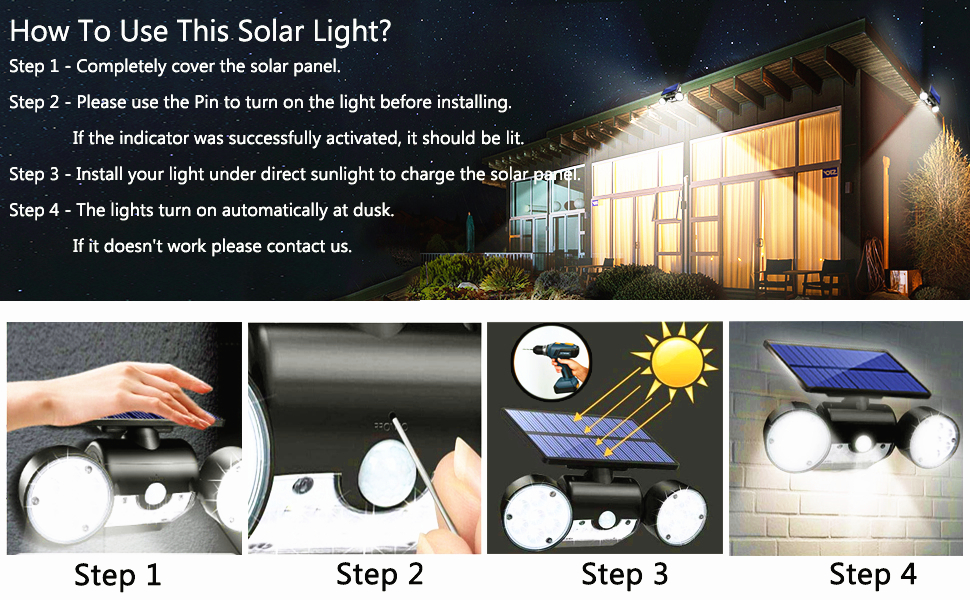 Package Include: