The Footwear Designed for Maximum Protection
Looking for a safety shoe that you'll feel comfortable wearing all day? Well, if you're someone who just can't bring yourself to wear those big and heavy boots, then our ProSoles F01 Lightweight Steel Toe Cap Trainers is for you!
This safety shoe is unlike any other. Combining advanced steel toe protection and Kevlar-soled technology, the ProSoles is your new way to ensure maximum protection without sacrificing your comfort and style.
Here's why ProSoles is for you!
Meet Our Advanced Steel Toe Protection
This design gives you maximum protection from dangerous falling objects in your surroundings. It can also endure sharp or pointed objects, and even withstand brutal force from falling objects. With this steel toe protection, you're 100% guaranteed to experience total comfort, protection, and support—no matter how hard you work and play. Plus, the rubber edging and anti-rust paint make it durable and comfortable to wear even for long periods.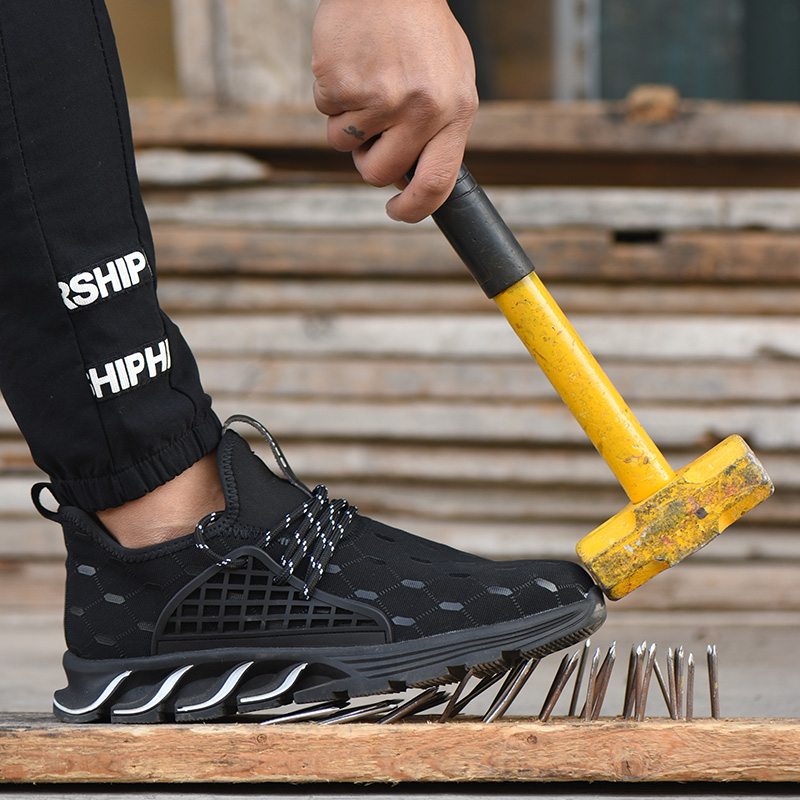 No More Wet Feet with ProSoles' Water Resistance
These safety trainers come with a water-resistant design and breathable membrane liner to keep your feet dry and comfortable no matter if it rains or shines. They also transport moisture away from your feet to keep them cool and dry. So, if your boots cause you to have smelly feet, it's time to switch to ProSoles!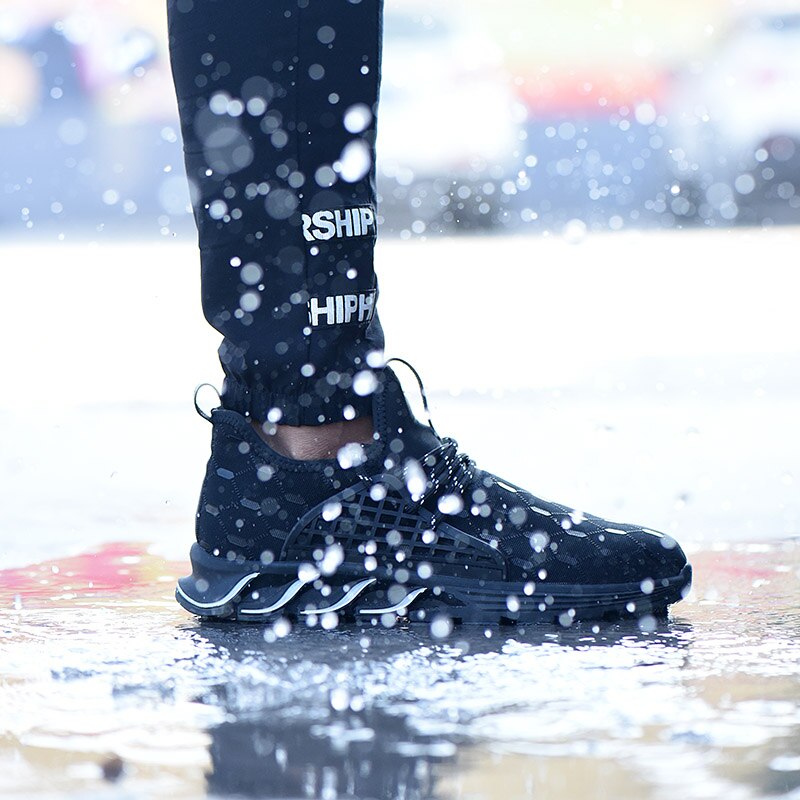 Level Up Protection with Our Kevlar Puncture-Proof Mid-Sole Design
The Kevlar puncture-proof mid-sole design gives you protection not just from falling objects but from sharp ones too. It's even suitable for underfoot protection, especially if you're working in construction with nails scattered around. We guarantee that these safety shoes meet all the safety standards to deliver maximum protection for all people working in a demanding environment.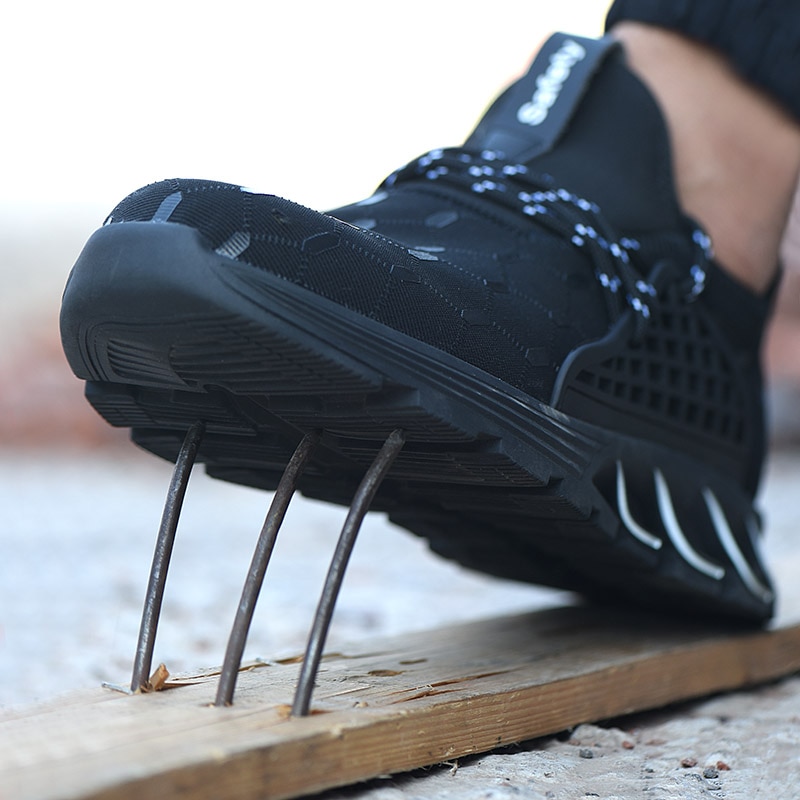 Comfort and Breathability at its Finest!
We've given the ProSoles a modern update to ensure it provides you with a comfier fit. These heavy-duty steel toe work shoes are made of durable mesh and the most premium materials to guarantee comfort, protection, and breathable everyday shoes. It's also 100% light and compact so that you're free to move without limitations!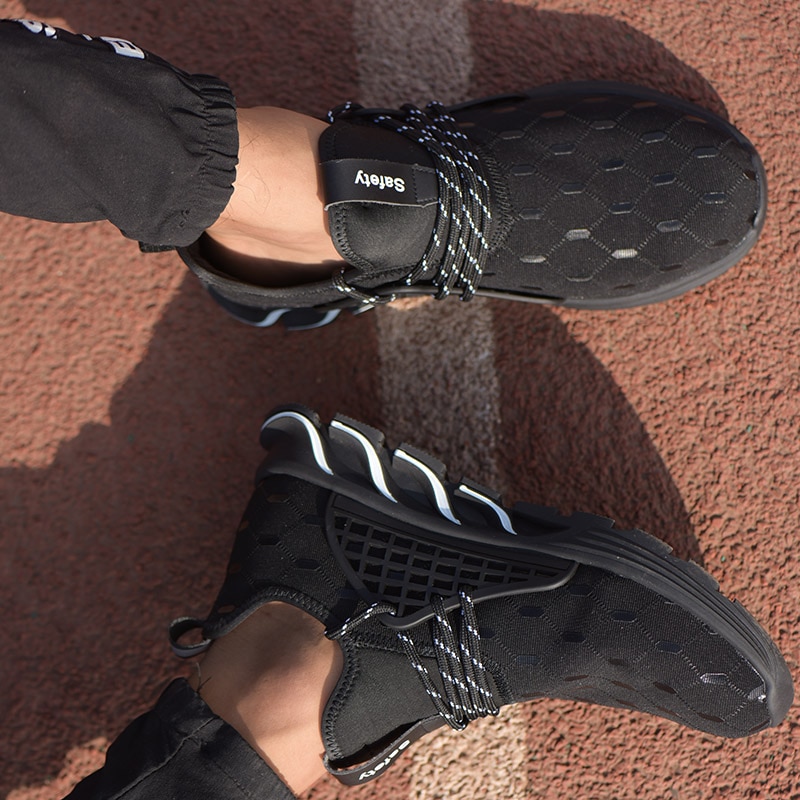 Trendy and Stylish Design
It's the perfect blend of comfort and style. The ProSoles Steel Toe Cap Trainers are smartly designed to accommodate your protection and styling needs all-in-one.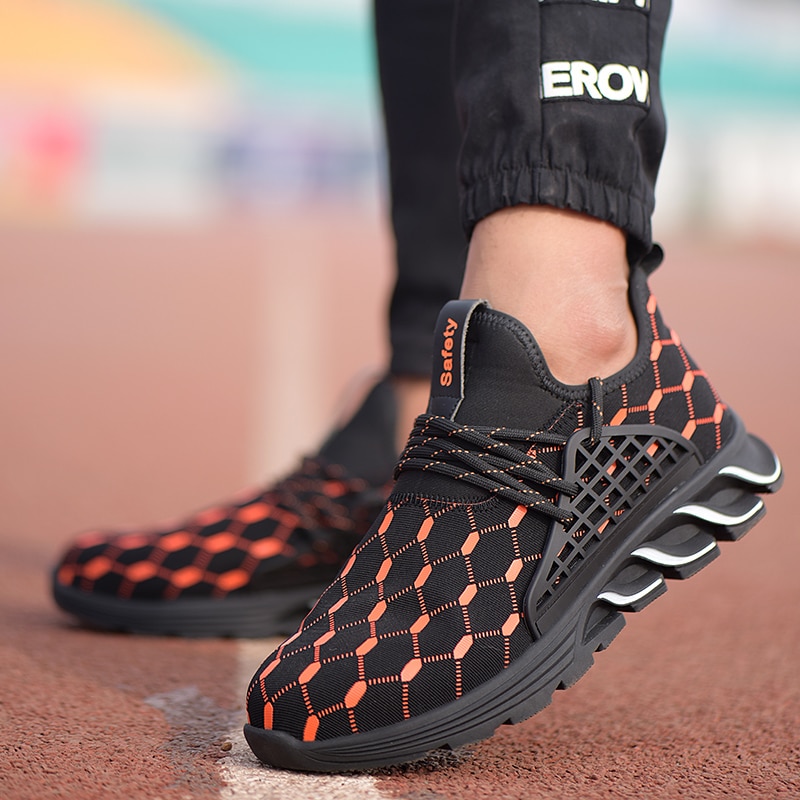 Durable Cushion Feet
For ultra-comfort, we've designed the ProSoles with soft cushioning to ensure it delivers all-day comfort. The lightness of the cushion makes it easy for you to move around, making it an indispensable and absolute favorite footwear.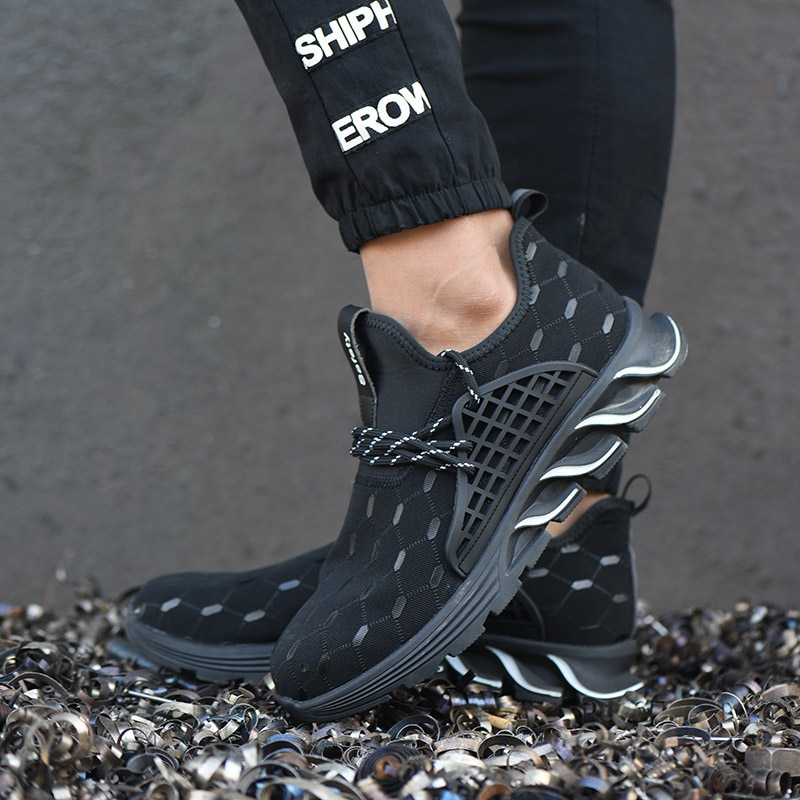 Lightweight and Flexible? It's a YES from ProSoles!
These safety shoes are lightweight, soft, flexible, and 100% durable. The soft insoles and the grippy-rubber outsoles make the ProSoles nice, easy, and comfortable to walk in.
Inspired by the latest athletic designs, the ProSoles also deliver exceptional flexibility, fitting for people working in industrial jobs and other activities. Plus, with the linen upper that is 100% sweat-absorbent and breathable, you'll love every second wearing the ProSoles!
Slip Resistance
Work confidently even on slippery surfaces—thanks to the ProSoles' slip resistance that prevents a greasy effect on the bottom sole. This design allows you to walk freely and comfortably, without thinking of slipping on anything.
Oil Resistance
The oil-resistant traction of the outsole creates a cleat effect using micro-glass filaments for increased traction on wet or oily surfaces. The outsole can give you total protection from greasy, oily places you're working on so that you're 100% safe to walk and work any time of the day.
Anti-Static Support
Your ProSoles come with an anti-static feature for a solid and stable performance at work. This support is essential for people working with electricals to prevent themselves from risks of static shock, charge, or spark.
Energy Absorption of Seat Region
This feature comes with a dual-density, shock-absorbing footbed that will cushion you with every step confidently. The seat region will massage your feet as you walk and promote better blood flow to reduce fatigue while walking and working every day.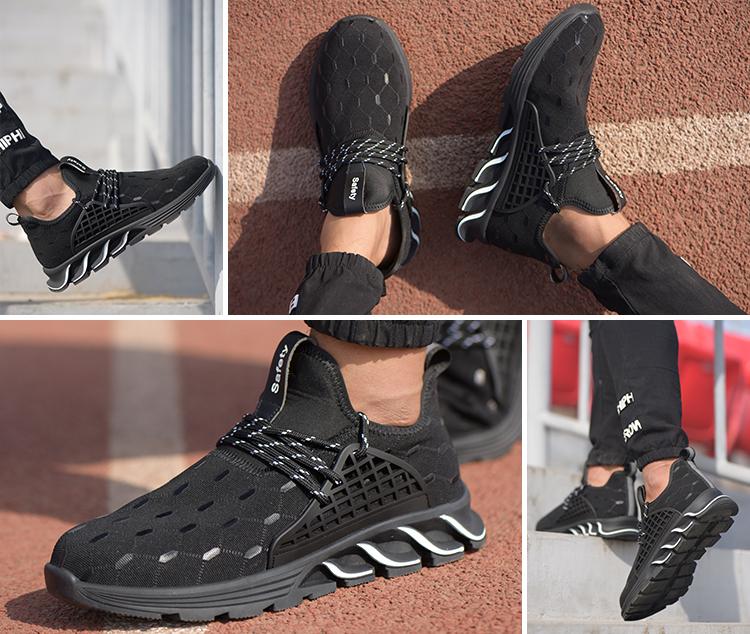 Other Features:
Rubber Sole: Clear texture design, stable grip on the ground, and non-slip and wear-resistant.
Kevlar Midsole: These steel toe shoes are made of Kevlar, which is a protective fiber material. It can protect your feet from being punctured by sharp objects like nails, steel bars, etc.
Ultralight Safety Shoe: Just like the weight of a pair of running shoes, the ProSoles can help you work happily yet less exhausted feet. With the super-soft insoles and a high elastic sole, your feet will feel safe and comfortable every day.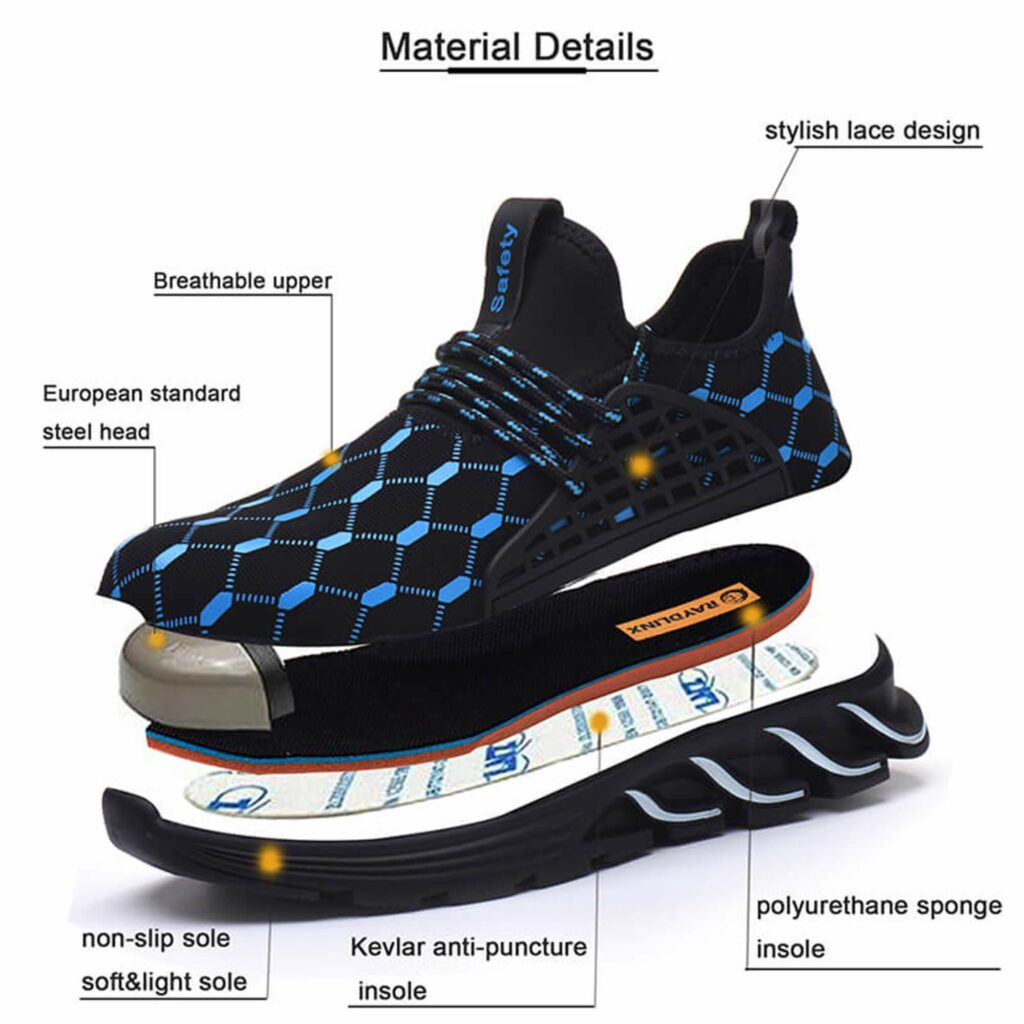 Specification
Breathable ProSoles
European Standard Ladle Shoe Head
Kevlar Bottom
Material: Breathable Mesh
Color: Black, Orange, Blue
Steel Toe Cap: Anti-Smashing Working Shoes
Outdoor Security Boots: Industrial Work Boots
Package Includes:
1 x Steel Toe Cap Trainers