Stylish yet Functional—that's NEERED!
Revolutionizing how you work and play, the NEERED Steel Toe Cap Trainers combine the max protection of a safety boot with your day-to-day sneakers so that you'll never have to drag yourself in wearing those heavy, cumbersome boots ever again!
Designed to be as lightweight and as comfortable as possible, these safety shoes are your new go-to footwear that delivers style and functionality all-in-one!
It's so flexible yet so tough in protecting your feet in all your heavy lifting.
Made of heavy steel, these Steel Toe Cap Trainers are designed to deliver optimum protection against crushing and falling objects. These new and improved safety shoes will never put your feet in a vulnerable spot ever again!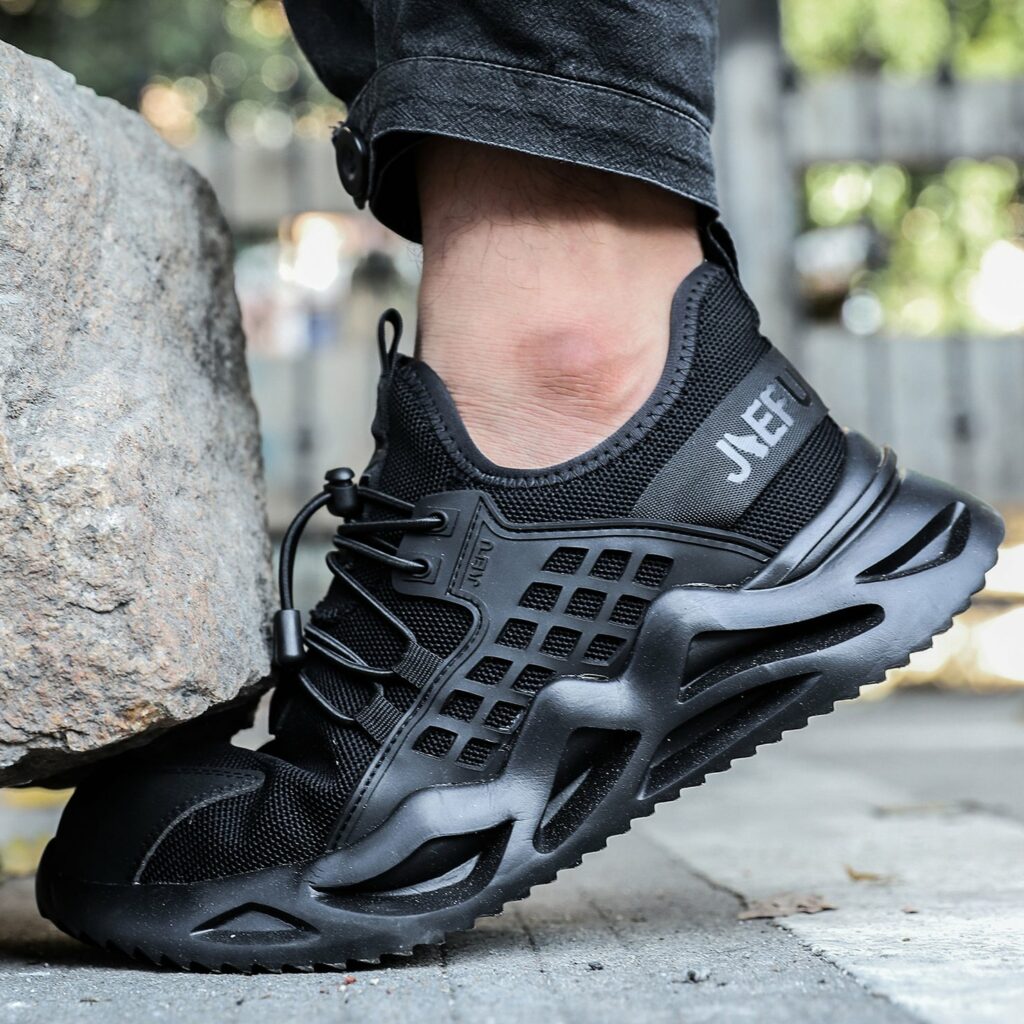 Puncture Resistant
No pointy objects can pierce through NEERED's high-engineered, bullet-proof Kevlar midsole. This design ensures your feet are safe from sharp items in your surroundings. So no matter what material you're working on or frameworks you're constructing, NEERED got you covered!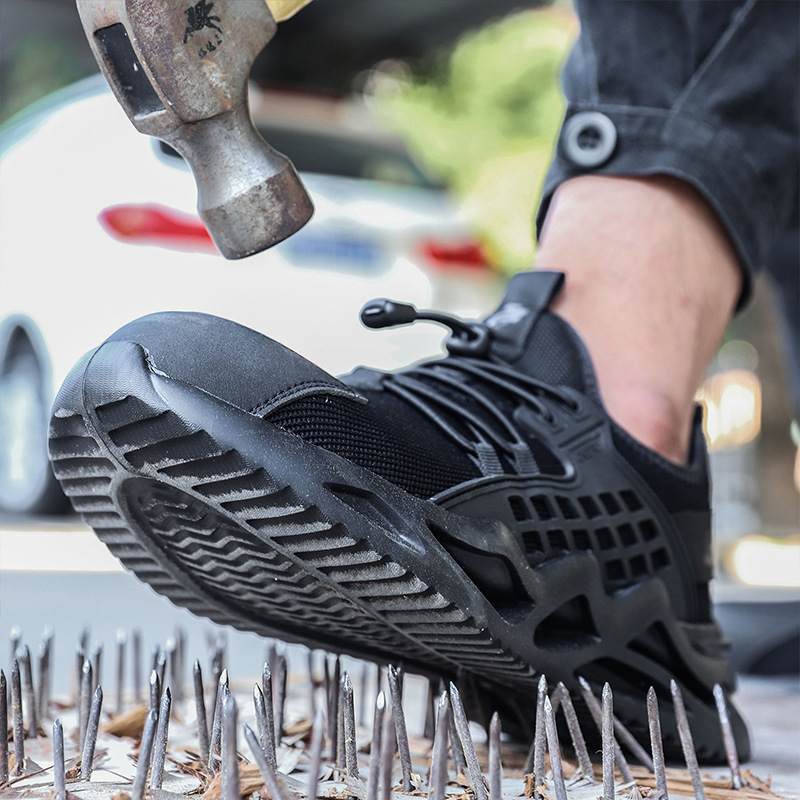 Kevlar Bottom
The bottom of these safety shoes is also made of Kevlar bullet-proof materials to protect your feet from the workplace and environmental hazards. We won't leave anything behind. Your protection is 100% guaranteed!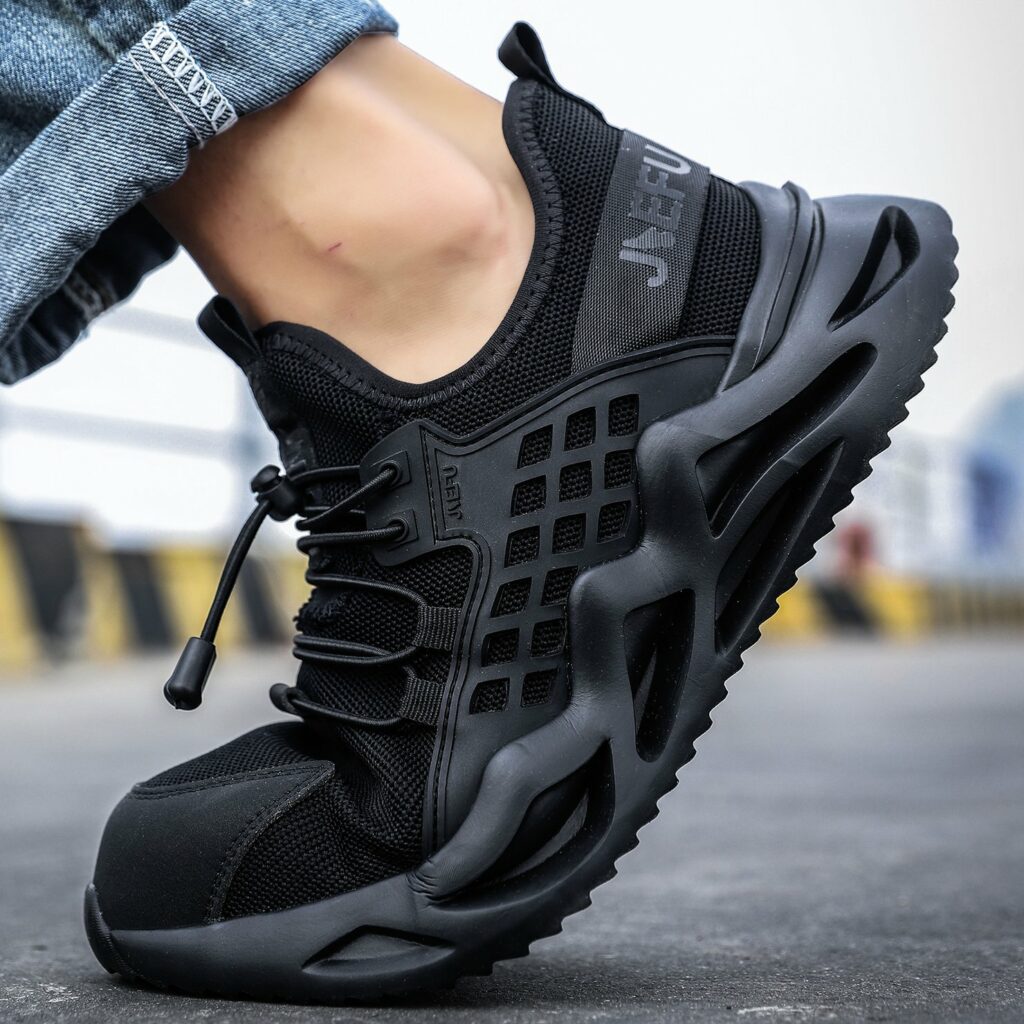 Excellent Flexibility for All Your Movements
At NEERED, your comfort is our priority too. So we've designed our Steel Toe Cap Trainers with elastic and flexible ingredients to help distribute your weight evenly without causing discomfort or limitation to your movements. Keep moving and lifting with NEERED on your feet!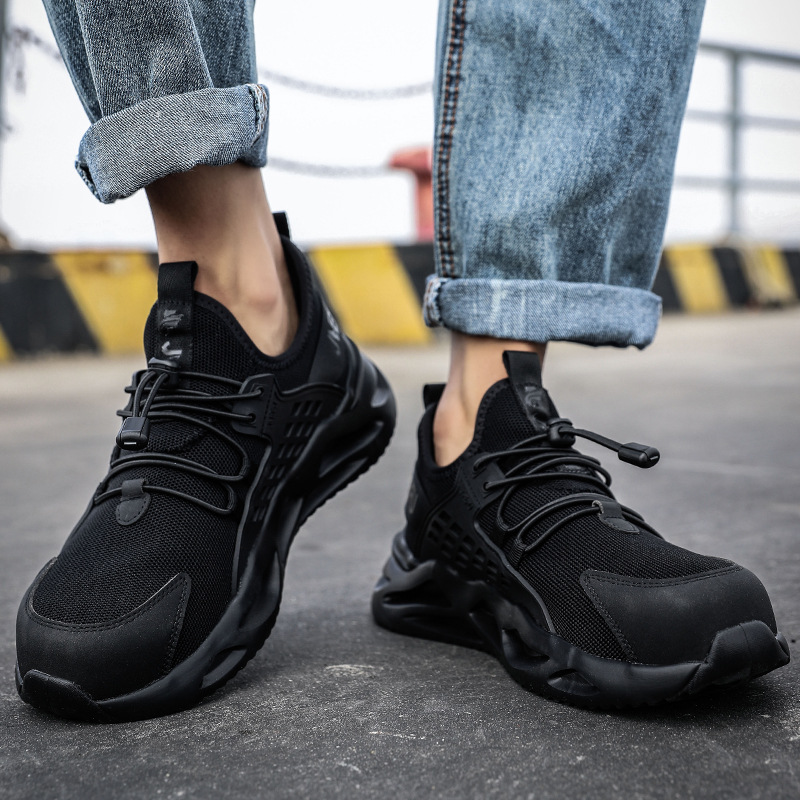 Flexible Elastic Shoelace
Oftentimes taken for granted, having an easy, lightweight, and flexible shoelace can make wonders too. So we've designed NEERED with convenient strapless shoelaces to provide extra convenience and comfort to your feet.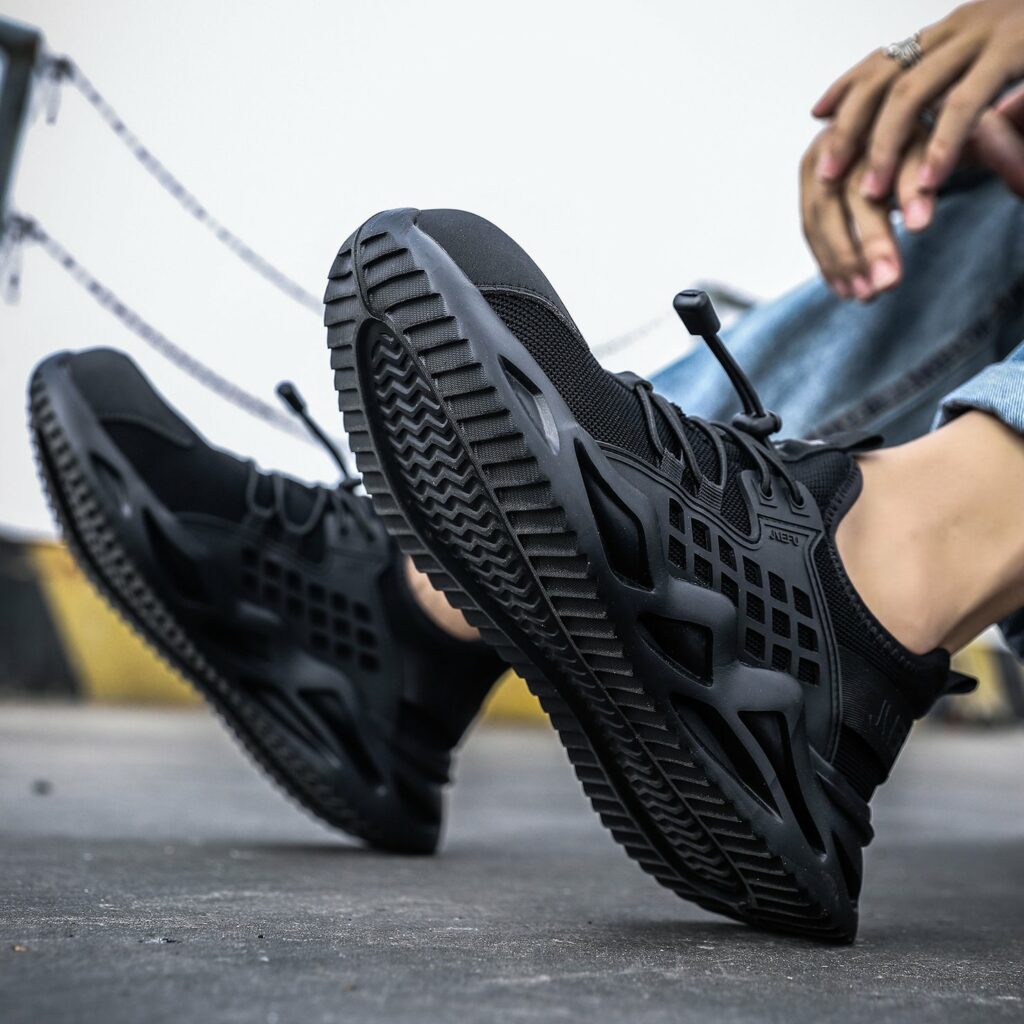 Rubber Outsole
A rubber outsole has the characteristics of non-slip, oil resistance, acid, and alkali resistance. So to make NEERED deliver the maximum protection you need, we've designed it using the best-quality rubber outsole to ensure no factors can compromise your risk management and protection.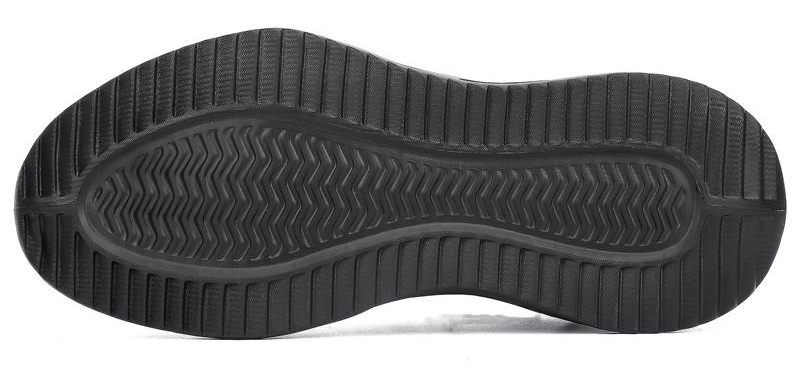 More About this Item:
Lightweight: Made of ultra-lightweight materials, just like an athletic shoe;
Breathable: Textile uppers and moisture-wicking lining provide breathability to help keep feet cool in a warm environment.
Non-slip: Deep groove texture grips firmly and provides maximum resistance to slip.
Comfortable: Wide space, memory foam cushion footbed—it helps reduce foot fatigue, supports the arch, and cushion every step.
Wide Use: Suitable for construction, machinery, road construction, storage and logistics, logging, gardening, outdoor exploration, etc.
Easy to Wear: Bungee straps quickly adjust for comfort and allow you to move quickly.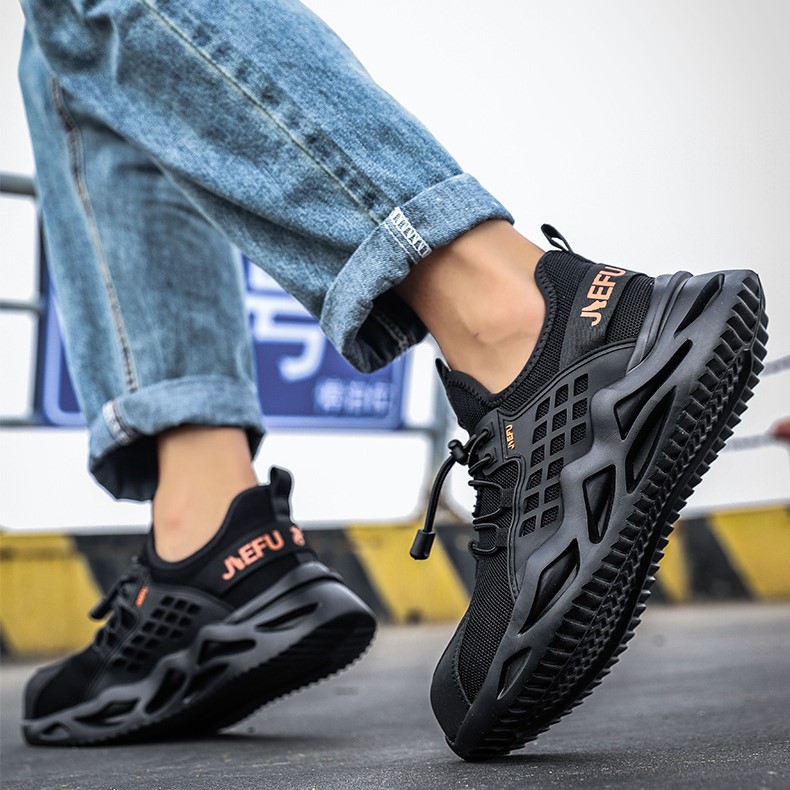 Specification
Color: Black、Orange
Upper: Flying woven fabric
Inside: stretch mesh
Toe cap: European standard steel toe cap
Insole: PU foam cushion
Midsole: Kevlar
Outsole: rubber foam
Package Includes:
1 x Pair of Steel Toe Cap Trainers