Cuts Out Your Struggle with Distance So You Can Aim with Confidence!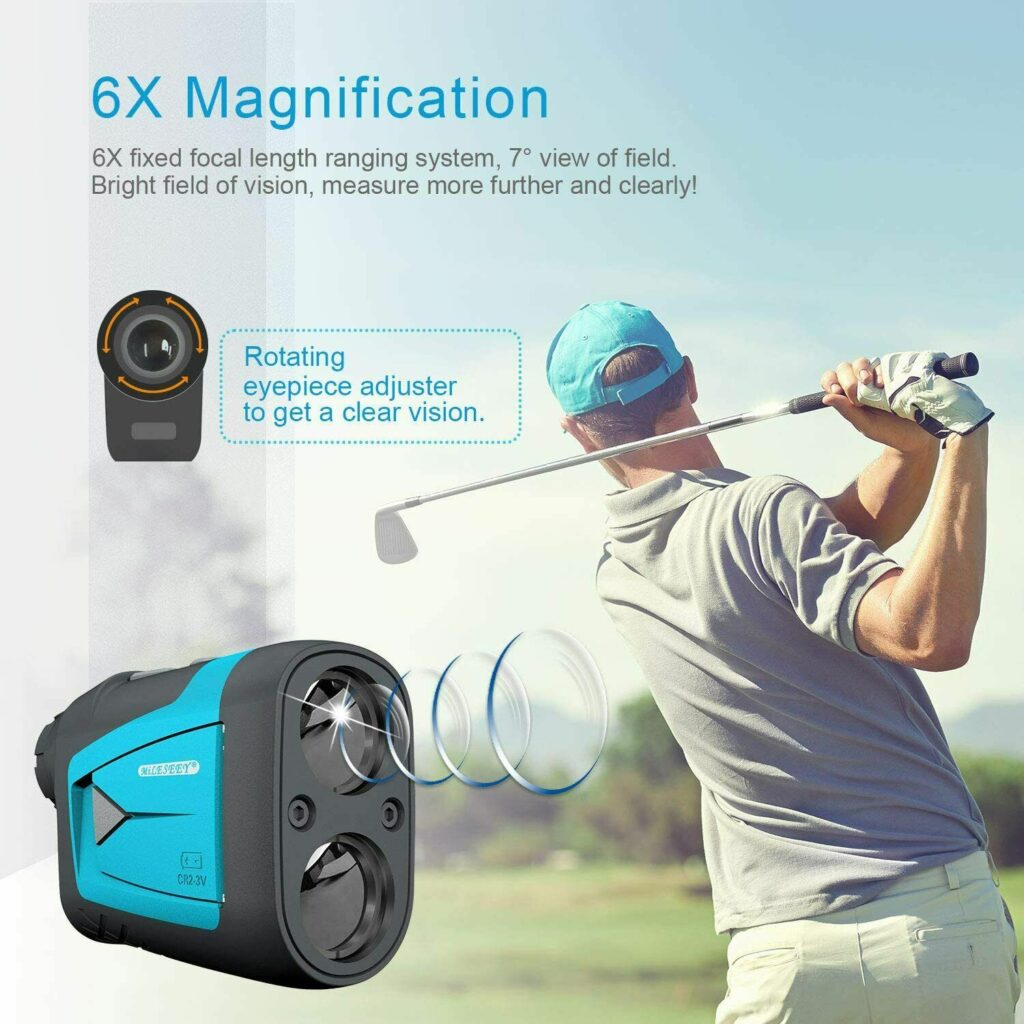 Distance is always an ever-present obstacle for golf – whether they are beginners or pros. Since only a very trained eye can accurately measure the distance between the starting spot and the red pole, having a golf rangefinder can make a major difference!
The ProPatt bridges the distance between missing shots and hitting the goal. Designed with golf enthusiasts in mind, the ProPatt is the ultimate golf distance measuring device that features acute attention to detail, stylish and eye-catching design, and an innate focus on what really matters out on the course.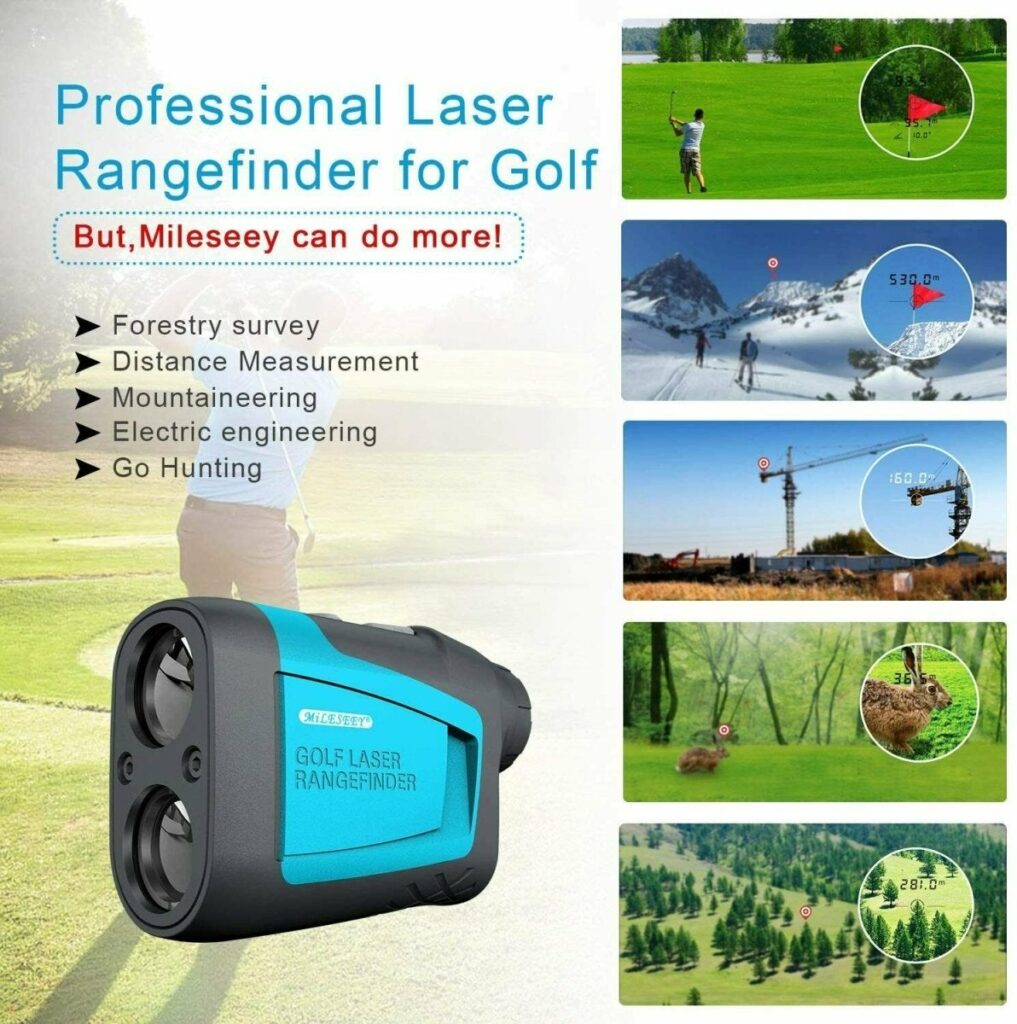 Why Choose ProPatt?
The golf rangefinder that offers crystal clear focus. The ProPatt comes with flag-seeking technology which immediately spots the distance to the flagstick while ignoring subjects behind the green such as the bushes and trees.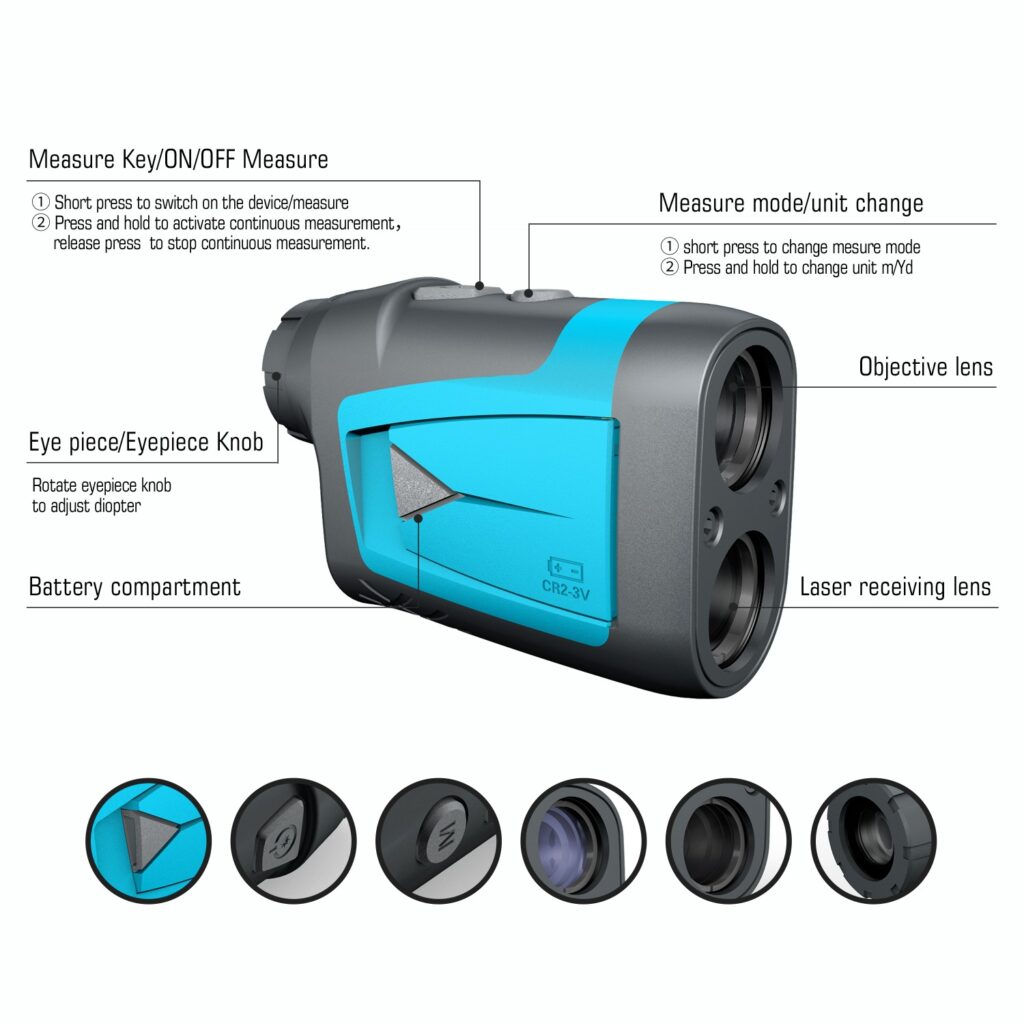 It offers measurement you can understand.
If you have a unit of measurement you're comfortable with, the ProPatt has got you covered. This rangefinder comes in 3 different units of measurement – yard, meters, and feet.
The Rangefinder with multiple modes for different readings.
For you to be able to make the best shot, you can opt for the ProPatt's flagpole scanning mode, golf slope adjusted, speed measurement.
A pocket-size rangefinder that's so easy to bring anywhere!
The ProPatt comes with an impressive pocket-size dimension at 110*65*38mm. This device is 100% lightweight as it only weighs around 164 grams. The ProPatt is much smaller and lighter than other rangefinders.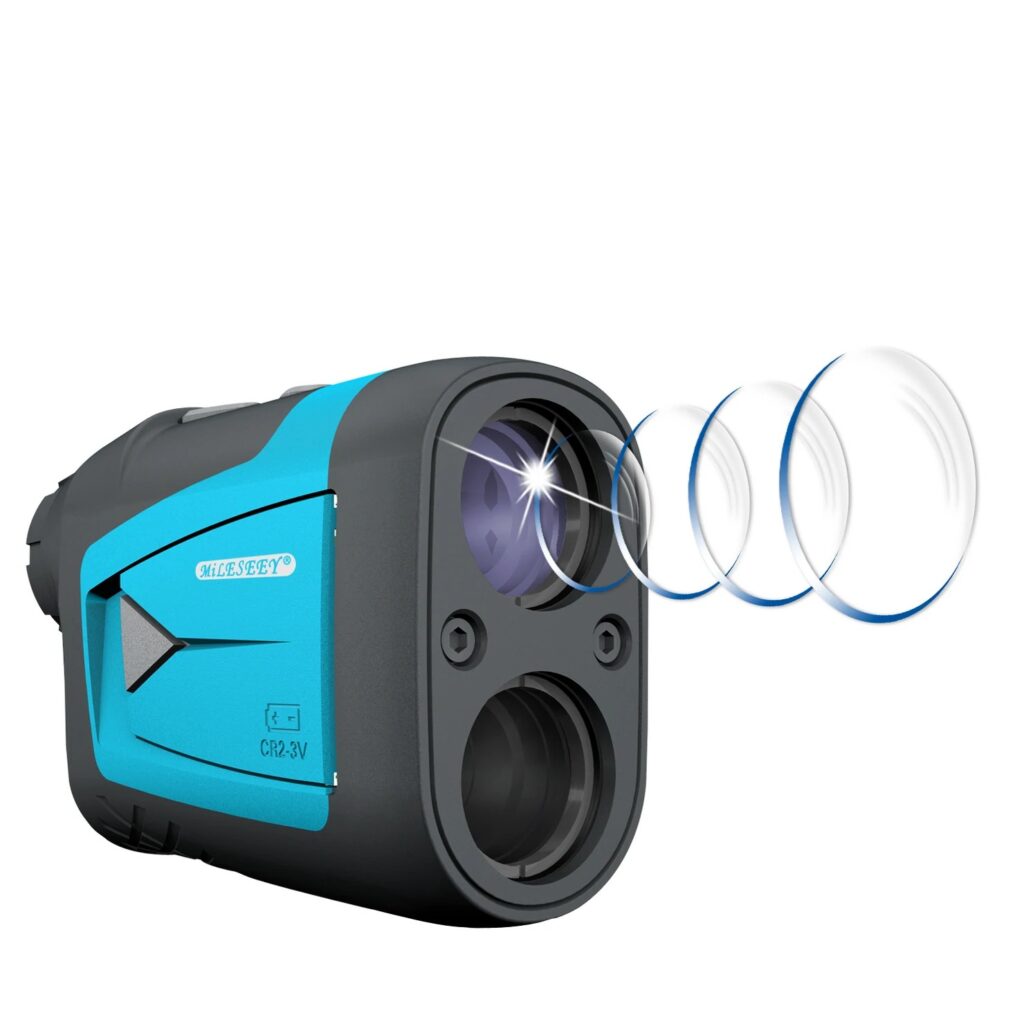 Easy on the grip, accurate on the hit.
Thanks to the lightweight, ergonomic design of the ProPatt, golfers experience an easy to hold design. This impact-resistant device is also wrapped in ABS material. Our golf rangefinder is much smaller and lighter than other rangefinders.
Durable rangefinder you can use for a long, long time.
A durable premium hardshell carry with soft lining easy access zipper, not easy to deform, protecting the range finder from impacts and drops.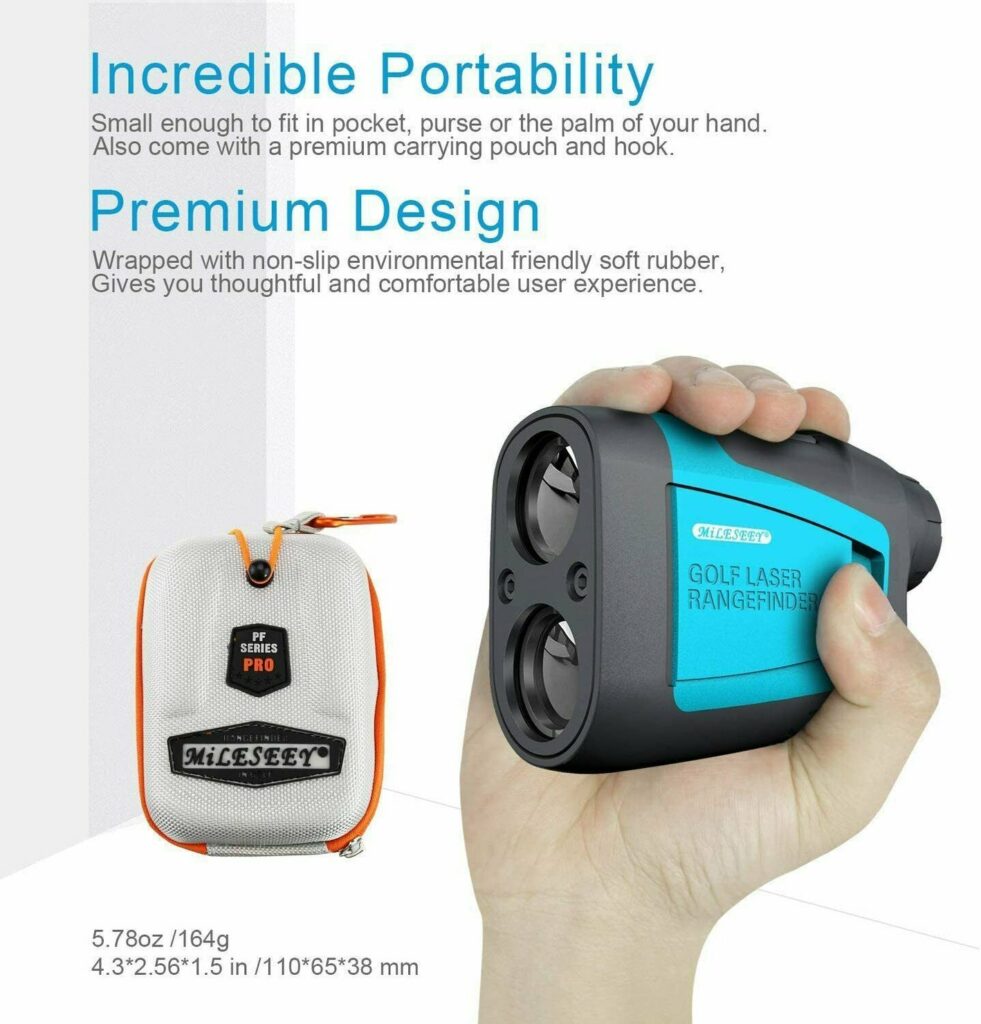 More Features:
Long-lasting CR2 3V lithium battery included.
Ergonomic, soft casing design(ABS+PC), our golf rangefinder gives you a better experience.
6x magnification with HD fixed focal length ranging system, Bright, high resolution monocular
Specification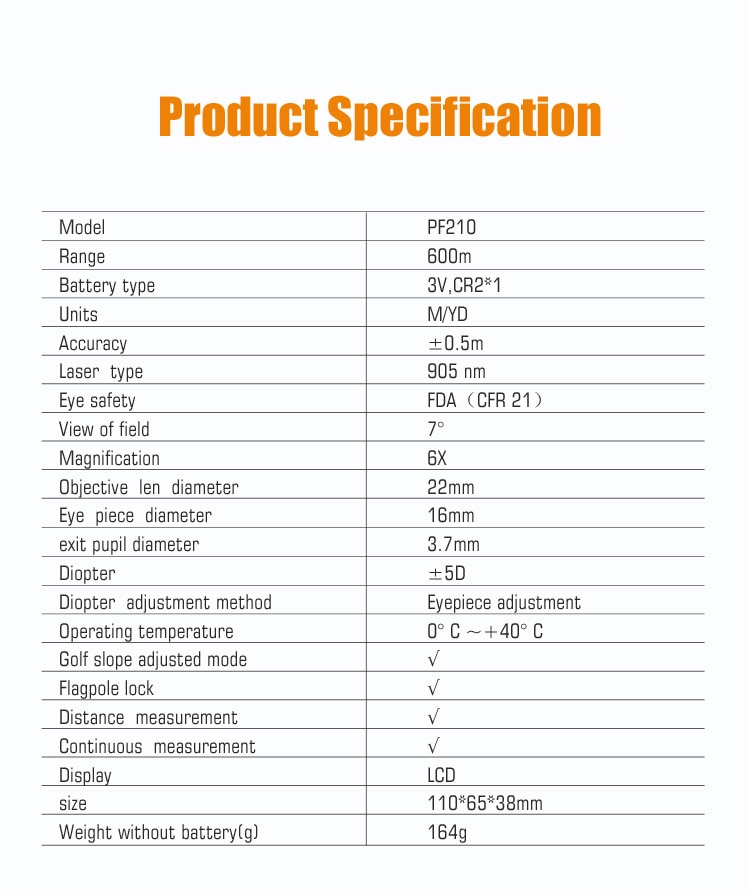 Package Includes:
1x Golf Rangefinder
1x Pouch
1x Cleaning cloth
1x CR2 Battery
1x User Manual