Play with Precision and Have your Best Shot with LazShot
Are you considering getting a golf finder but don't know what's the best? Or are you weighing the pros and cons of the device before getting one? Whatever your reason may be, a golf finder will make your shots better and will surely make a difference in every game. That is why don't hesitate and get LazShot today!
LazShot is a high-quality multifunctional laser stepper that uses a high-definition 6x optical prism lens and an external touchable LCD screen to improve the display effect and accuracy. It also supports distance measurement, two-point measurement, horizontal distance, vertical height, angle measurement, speed measurement, golf distance correction, scan measurement, and memory storage. With all these features, LazShot got you covered in all angles.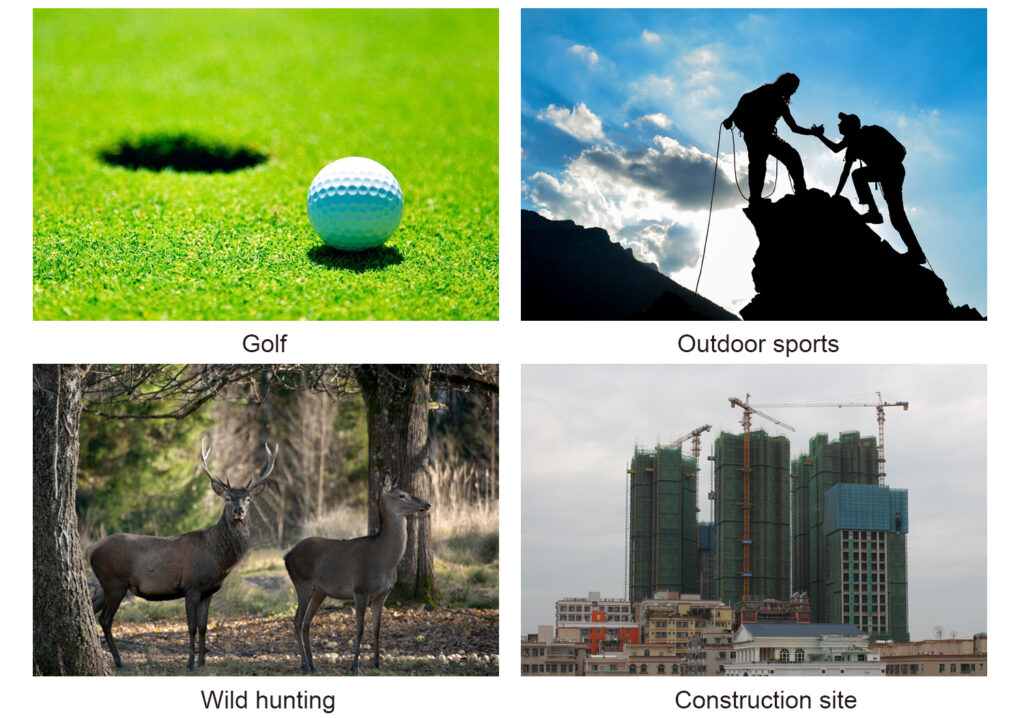 Features
🚩Fast and Accurate Measurement to get the target – This golf distance range finder has 3 targeting modes (Standard, Scan, Pin) and 3 units (meter, yard, feet). Accurate to +/-0.5 yards, perfect for measuring golf flags, hazards, and wooded areas.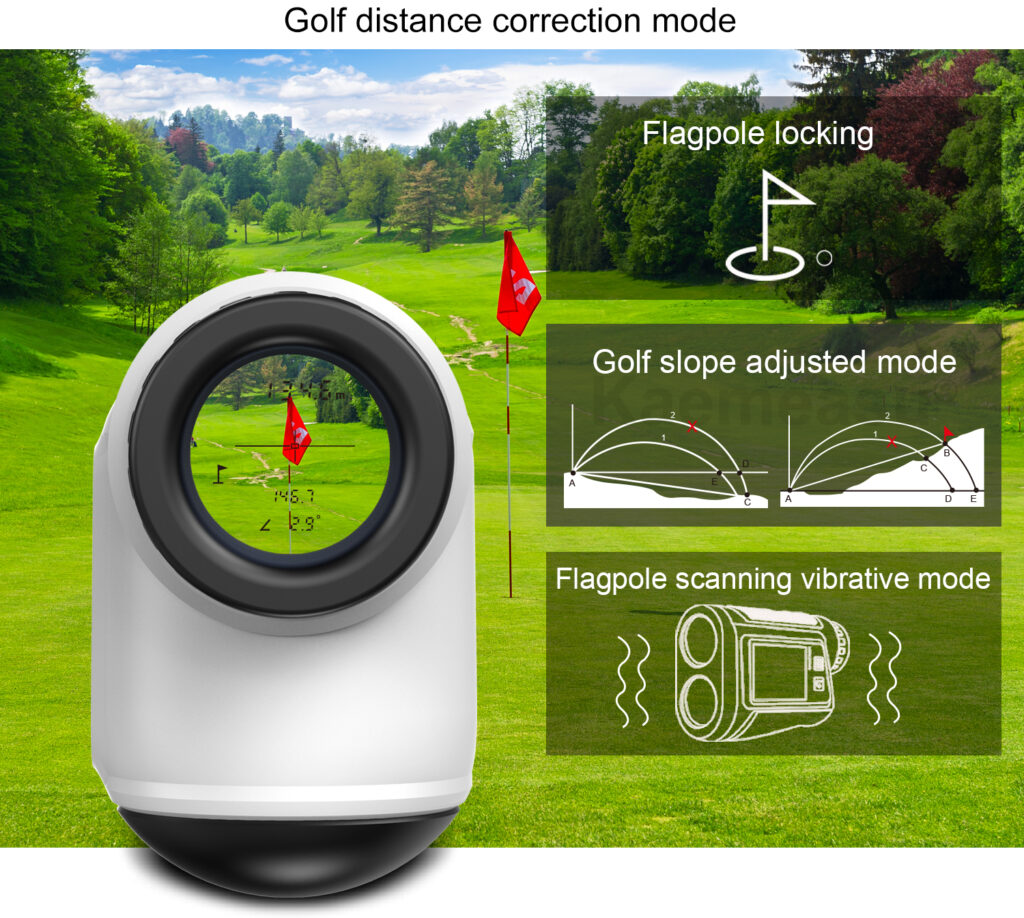 🚩6 X Magnification for clear and Precise Measure – LazShot Rangefinders can magnify up to 6 times for golfing, enabling you to aim for that perfect shot confidently. At the same time, it's excellent for hunting, racing, bird watching, shooting, climbing, and other outdoor sports.
🚩Multiple Measurement Modes for Accuracy – There are many measurement modes for you to choose from: horizontal distance, vertical height, angle, speed, continuous measurement, two-point height, golf mode, closest, farthest, area, volume.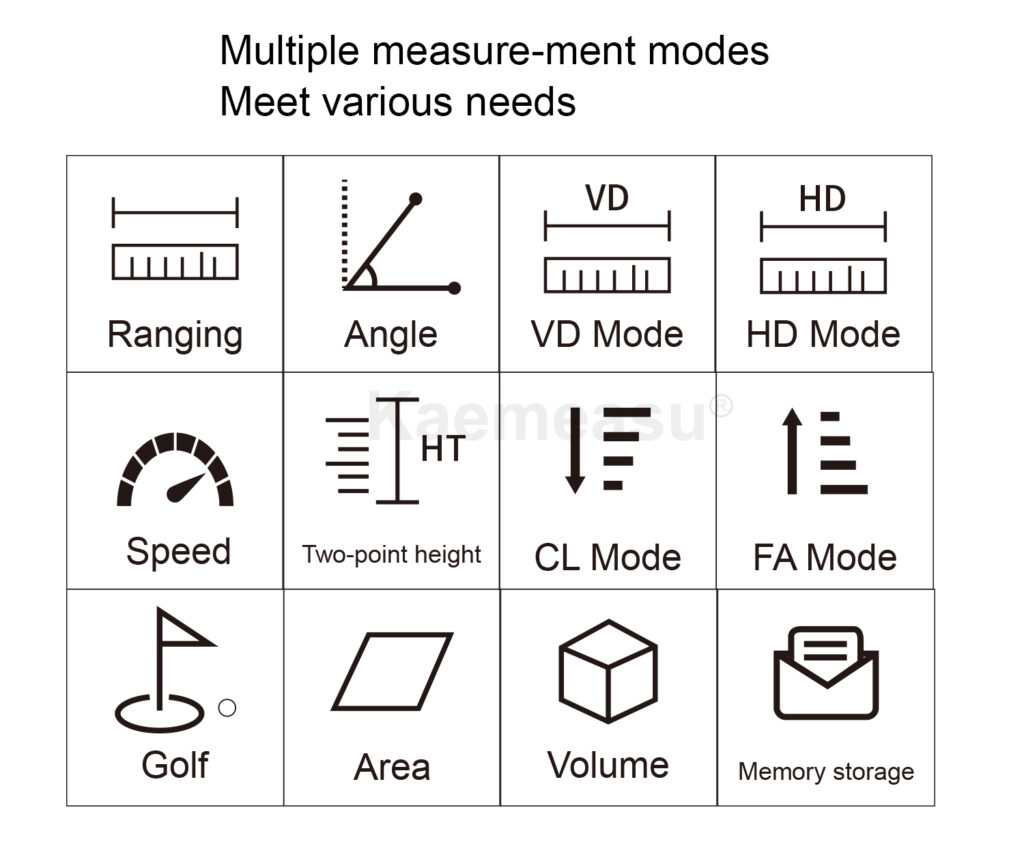 🚩Effortless use of  Voice Feature & HD LCD Color Touch Screen Display – This 2022 upgraded golf laser rangefinder has a built-in voice feature that reads distances aloud. At the same time, it also includes an easy-to-read wide HD LCD color display that quickly spots the distance.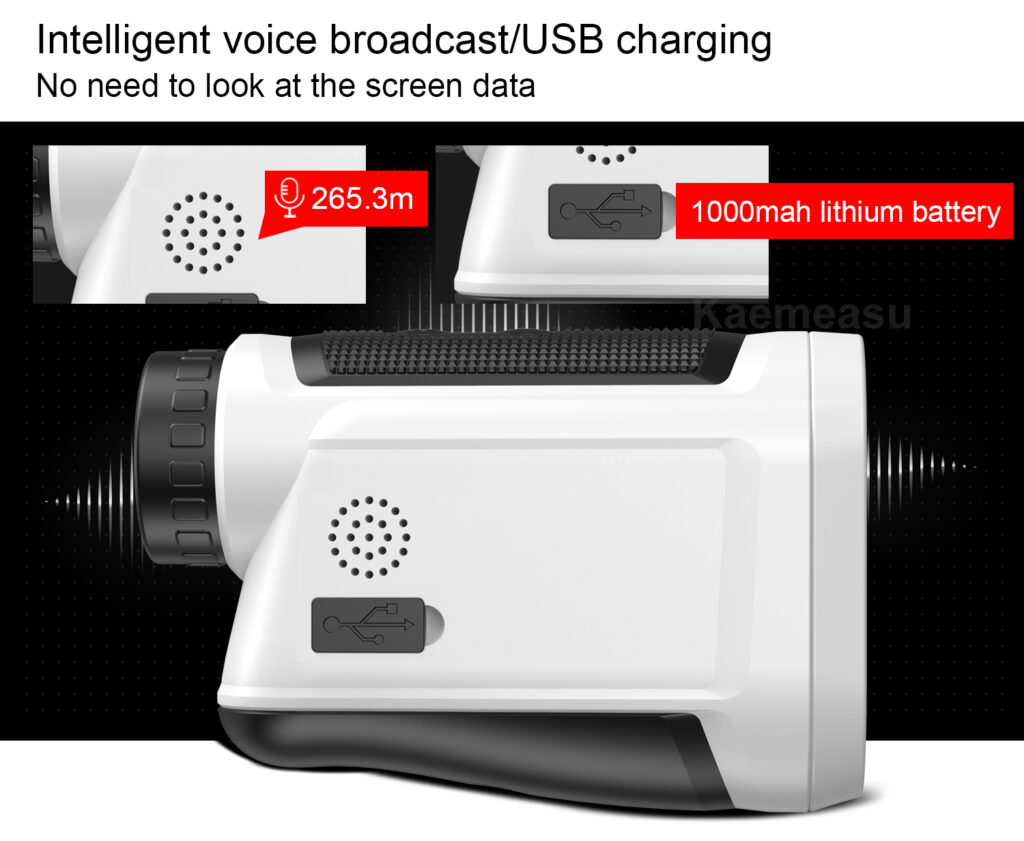 🚩Has Maximum Efficiency with its Ergonomic & Sporty Design – The measurement rangefinder is only 0.49 pounds fits comfortably in your hand. This rangefinder is IP54 waterproof is suitable for use in light rain. Rechargeable through Type-C (cable included). It consists of a premium carrying pouch that makes it easy to store and maintain.
Why Choose LazShot?
A 6x high-definition optical prism lens, external LCD, and touch operation enhance display effect and accuracy.
It has a Multifunctional design that supports distance measurement, two-point measurement, horizontal distance, vertical height, angle measurement, speed measurement, golf distance correction, scan measurement, and memory storage.
Three measurement units can be switched: YD, M, FT.
All-in-one mode directly calculates the difference of the distance/elevation of the angle/slope between the target and the measurement point / horizontal distance between the mark and the measurement point.
Scan mode allows continuous measurement of different targets without pressing the measurement button repeatedly.
Two-point height measurement mode that will measure two test points separately for target information and automatically calculate the height difference between the two points
Speed ​​measurement mode uses the distance between two measurements of the object and the time interval between measurements to calculate the speed of the object to be measured.
Golf distance correction mode supports downhill and uphill measurement, eliminating any inaccuracy along the way. 
With 20 sets of data storage functions

With voice request function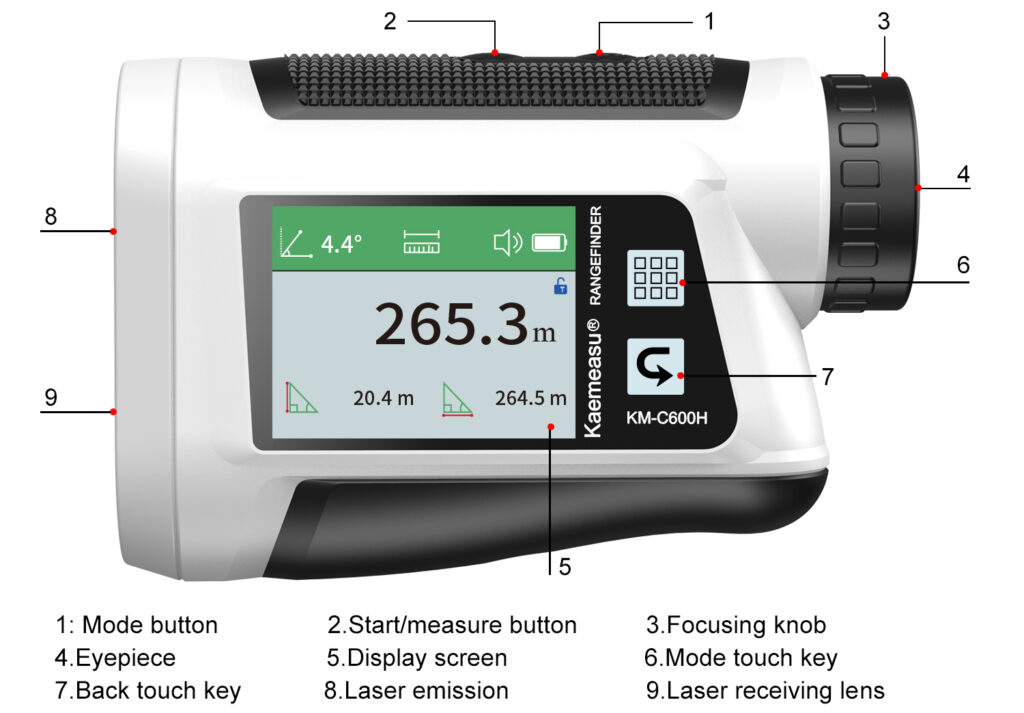 Specification:
Model: KM-C600H
Measurement Range: 5-650 Yard
Measurement Accuracy: ±0.5Y
Speed ​​Range: 20-300km/H
Speed ​​Accuracy: <5km/H
Laser Wavelength: 905±5nm
Measurement Angle Range: ±90°
Laser Safety Level: Class 1
Measurement Unit: YD, M, FT
Magnification: 6x
Lens Aperture: 15mm
Objective lens aperture: 24mm
Focus Method: Eyepiece Focus
Distance measurement mode: yes
VD (vertical distance / height / angle) mode: Yes
HD mode (horizontal distance / angle): yes
SP mode (speed measurement): Yes
HT MODE (Two-Point Height Measurement): Yes
CL MODE (Closest Distance Measurement): Yes
FA MODE (furthest distance measurement): Yes
Golf distance compensation mode (with vibration): yes
Area Measurement: Yes
Volume Measurement: Yes
Memory storage: 20 groups.
Side screen: Touch type color screen
Voice Broadcast: English
Scan Measurement: Yes
Working Temperature: -20 ~ 50℃
Dust and water splashes: IP54
Battery: built-in 1000mAh lithium battery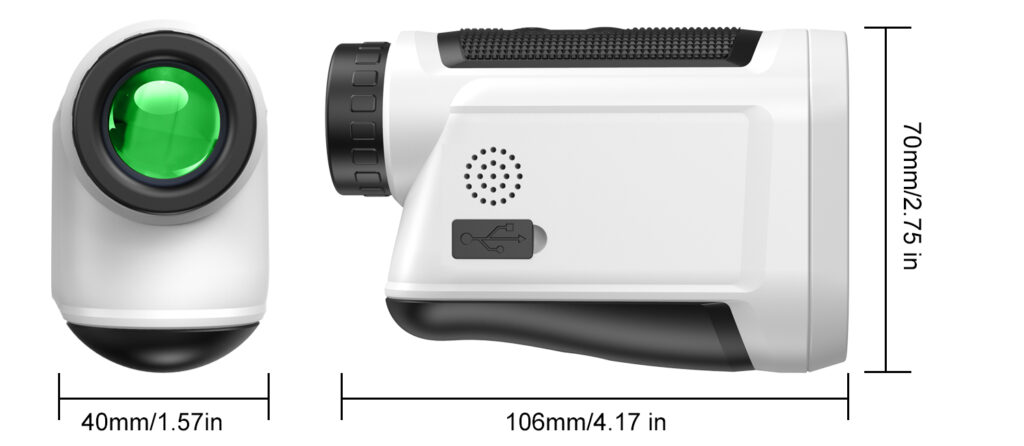 Package Includes: 
1 x Laser Ranging Display
1 x USB Charging Cable
1 x Lens Wipe Cloth
1 x Portable Storage Bag
1 x Hanging Ring
1 x English User Manual