Store Your Getaway Essentials Securely With The Portland Stream MOUNTAIN + SUN Backpack Cooler.
Going on a getaway and need a secure place to store your essential goods, but you're tired of lugging around a heavy cooler? Whether you're bringing dozens of drinks, or fresh snacks and sandwiches for your journey, the Portland Stream MOUNTAIN + SUN Backpack Cooler has got your back, keeping the fuel for your next adventure safe & sound. It's a smart and easy way to store those goodies for any trip, from tropical beach retreats to forest hikes, or even family barbecues. With its excellent storage design (including a well-insulated PEVA liner), it can keep up to 24 cans of beverages, or all of your packed lunch and dinner while still maintaining the right temperature.
Start enjoying every moment of your excursion with the Portland Stream MOUNTAIN + SUN Backpack Cooler, because now, packing the must-haves for your trip just got easier.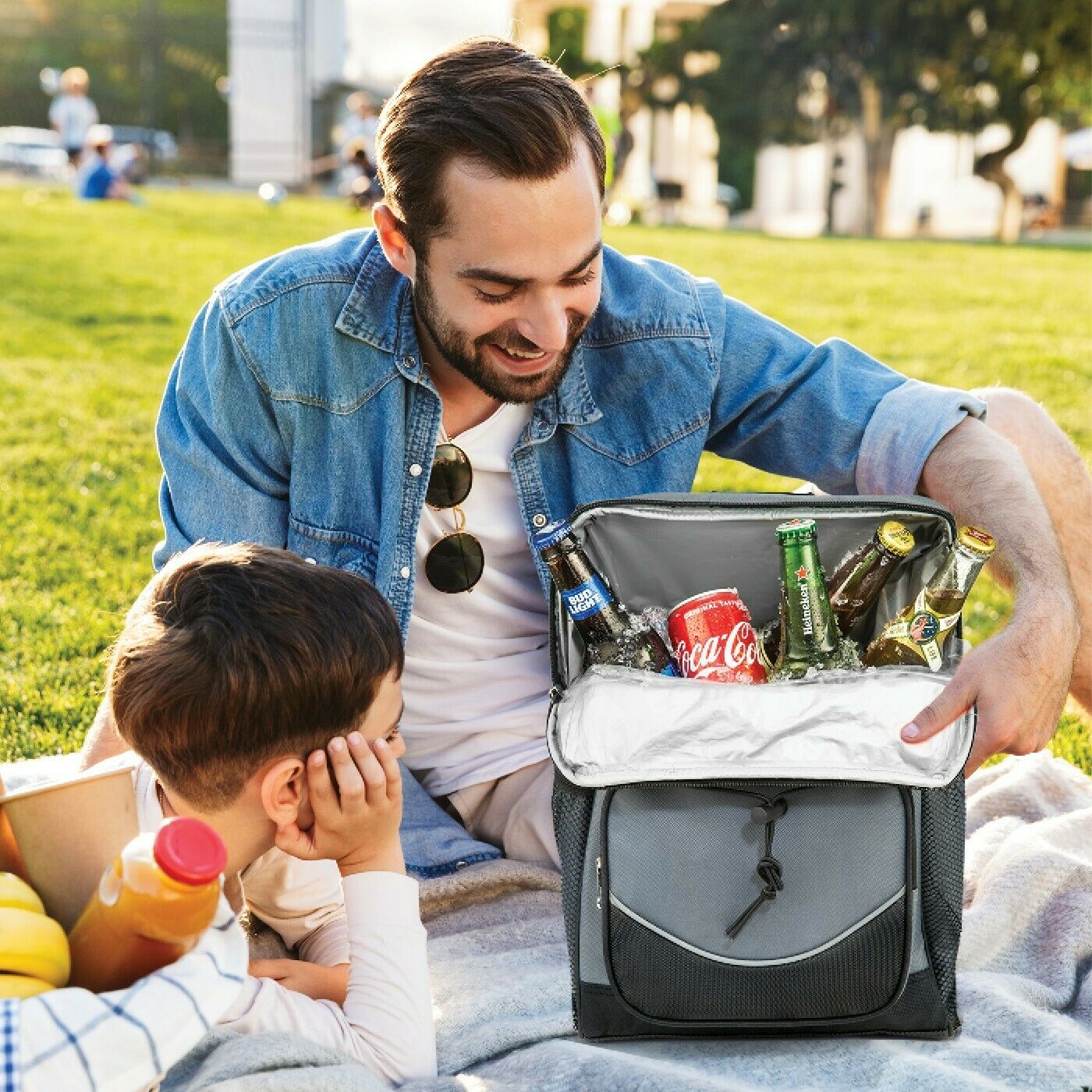 Features
PREMIUM INSULATION TO KEEP FOOD/DRINKS COOL & FRESH – You've got the ideal cooler to bring with you to parties, picnics, beach escapes, fishing trips, and hiking getaways, as it's designed with an extra-durable PEVA liner to keep your food and drinks crisper and cooler, for LONGER.
SPACIOUS BUT COMPACT & LIGHTWEIGHT – This backpack cooler packs up to 24 cans, and can hold even more things including ice packs. You'll have no trouble bringing this bag with you as it's made to be lightweight & easy carry.
PLENTY OF POCKETS FOR ALL YOUR NEEDS – Fit all your goodies here, as this backpack has plenty of pockets to store them in: this includes a large insulated compartment with an easy-to-clean liner, a smaller 8.5 X 9″ front pocket to store your non-food items, and large mesh side pockets for items that need immediate reach. The bag also comes with a two-way zipper so you can open it smoothly. Whether you're alone, with friends, or with the kids, this bag can carry whatever you need.
MULTIPURPOSE – More than just a cooler, this bag is also great to bring with you to school or work, to stow away your hiking or biking gear, or to carry with you while you're travelling. It also makes for a great shoulder bag.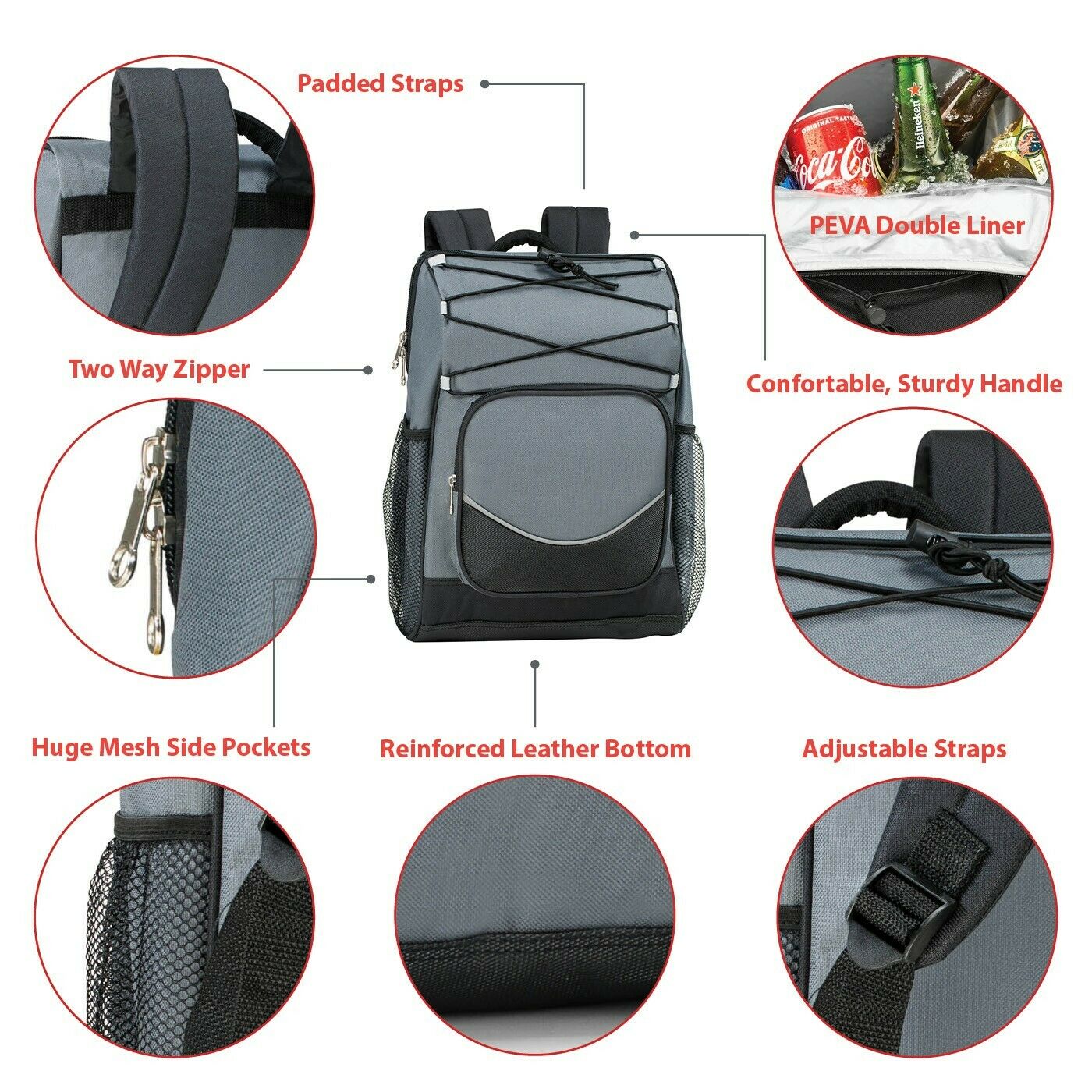 Product Details:
Soft-Side Backpack Cooler
Hot and Cold Insulation (PEVA Liner)
Large Storage Compartment
Waterproof Exterior
Two-Way Zippers
Adjustable Padded Shoulder Straps
Mesh Side Pockets
Lightweight, Compact, and Travel Friendly
Dry Weight: 1.34 lbs.
It is highly recommended to use this backpack with ice packs rather than ice cubes or chips to prevent any leaking.