Soft Safety Grip And More Durable Spring For A Smooth Ride And Hours Of Wholesome Fun!
Our Sport Pogo Stick features a modern design adaptation of the classic toy that promotes healthy and exciting fun for boys and girls ages 5 years to 9 weighing 40 to 80 lbs.
✔️ a smooth and safe ride guaranteed
✔️ for beginners and intermediate riders
✔️ a fun way to exercise and lose weight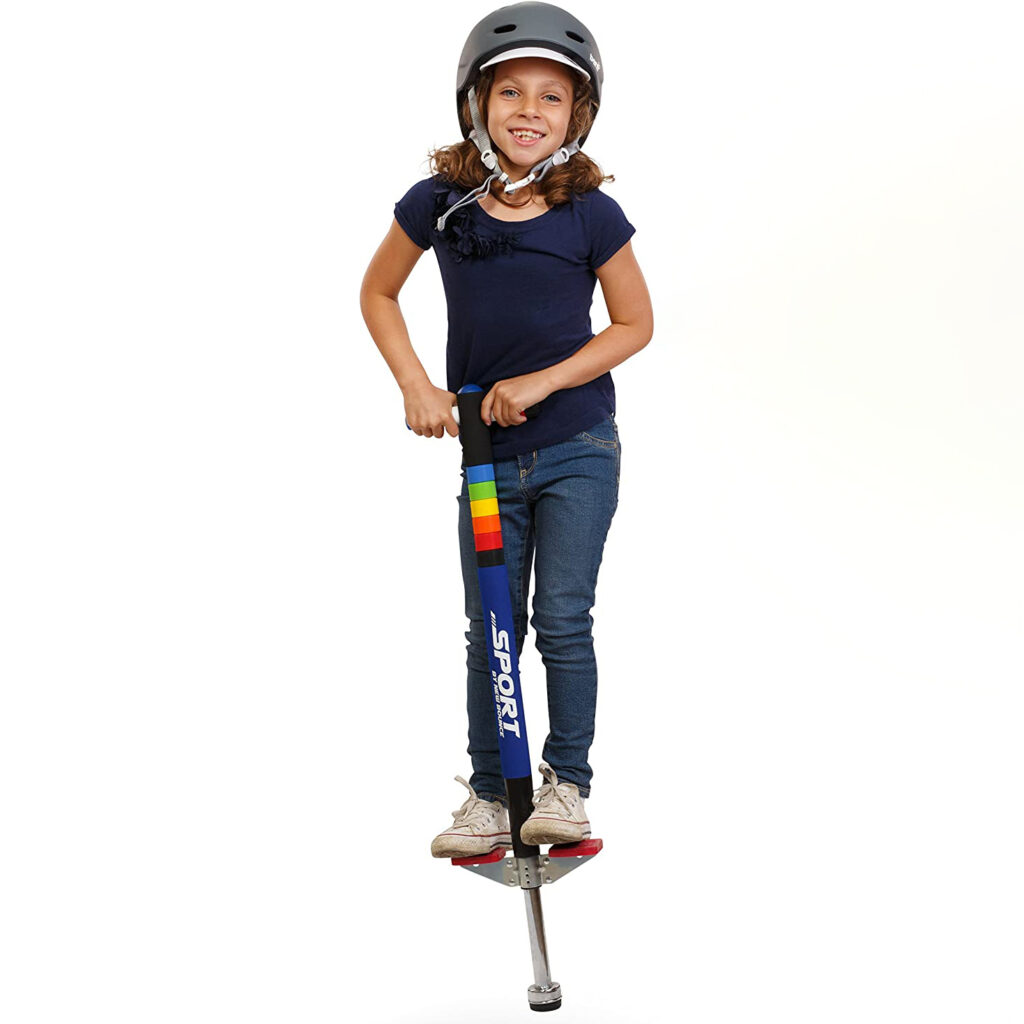 Product Features
► SOFT, EASY GRIP FOAM HANDLES
The handlebar features padded silicone rings for a comfortable grip and utmost safety. It will make it easier to hold on when you're flying high.
► DURABLE LONG FRICTION SPRING
You won't need to worry about your child getting their first bounce on as its durable long friction spring will ensure a quiet, smooth, and safe experience.
► QUALITY THAT SPEAKS FOR ITSELF
It features a metal frame covered in precision-made foam, replaceable non-slip foot pads, and easy-grip handles to help your kid stay in control.
► A FUN WAY TO EXERCISE PLUS LOSE WEIGHT
Small jumps—about 6 to 8 inches high—can burn about 600 calories an hour. Higher jumps will burn even more calories.

Why Choose The New Bounce Easy Grip Sport Pogo Stick
Keeps Kids Healthy With A Strong Back 
Their back is the cornerstone of pogo stick movements. As they work to maintain their balance, their back gets a strong workout with every pogoing experience.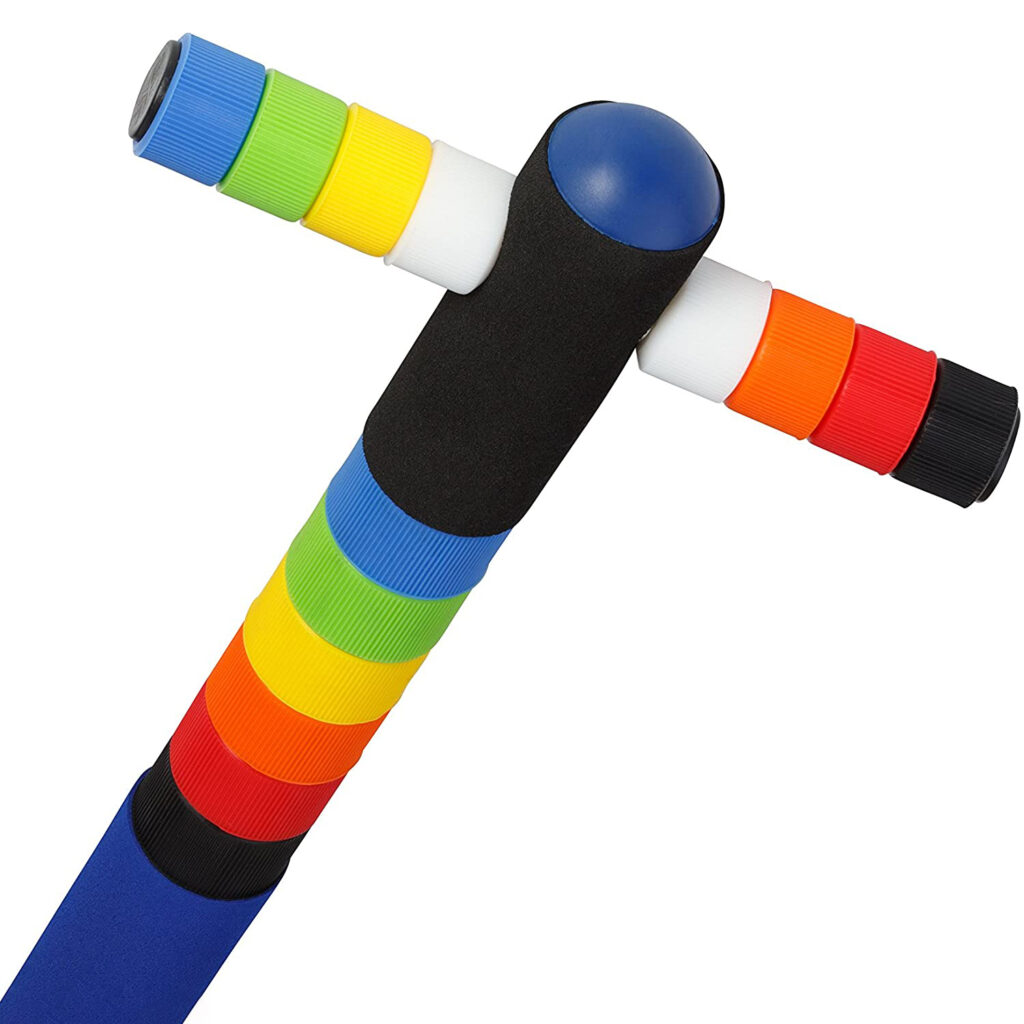 A Perfect Core Exercise
Core exercises are an important part of a well-rounded fitness program. Sit-ups and pushups are great core exercises but never fun for your kids. The stomach muscles will work together with the back for stability while their abs tense as they bounce.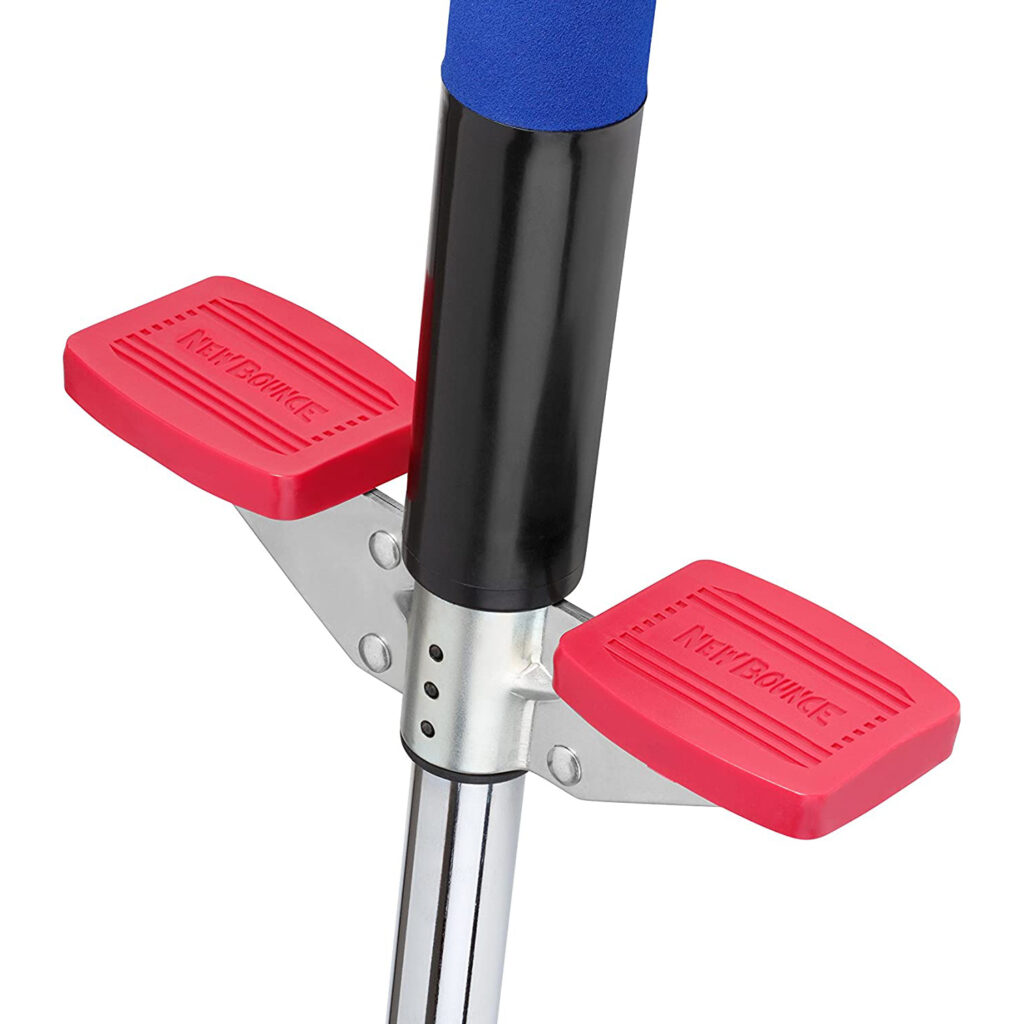 Safety Precautions
► To ensure a fun, safe, and wholesome pogoing experience every time, it is recommended to always use a helmet.
►Please use the Sports Pogo Stick on flat, even ground. Do not use it on a slope or on uneven floors.
► Children must be supervised or guided by their parents while using.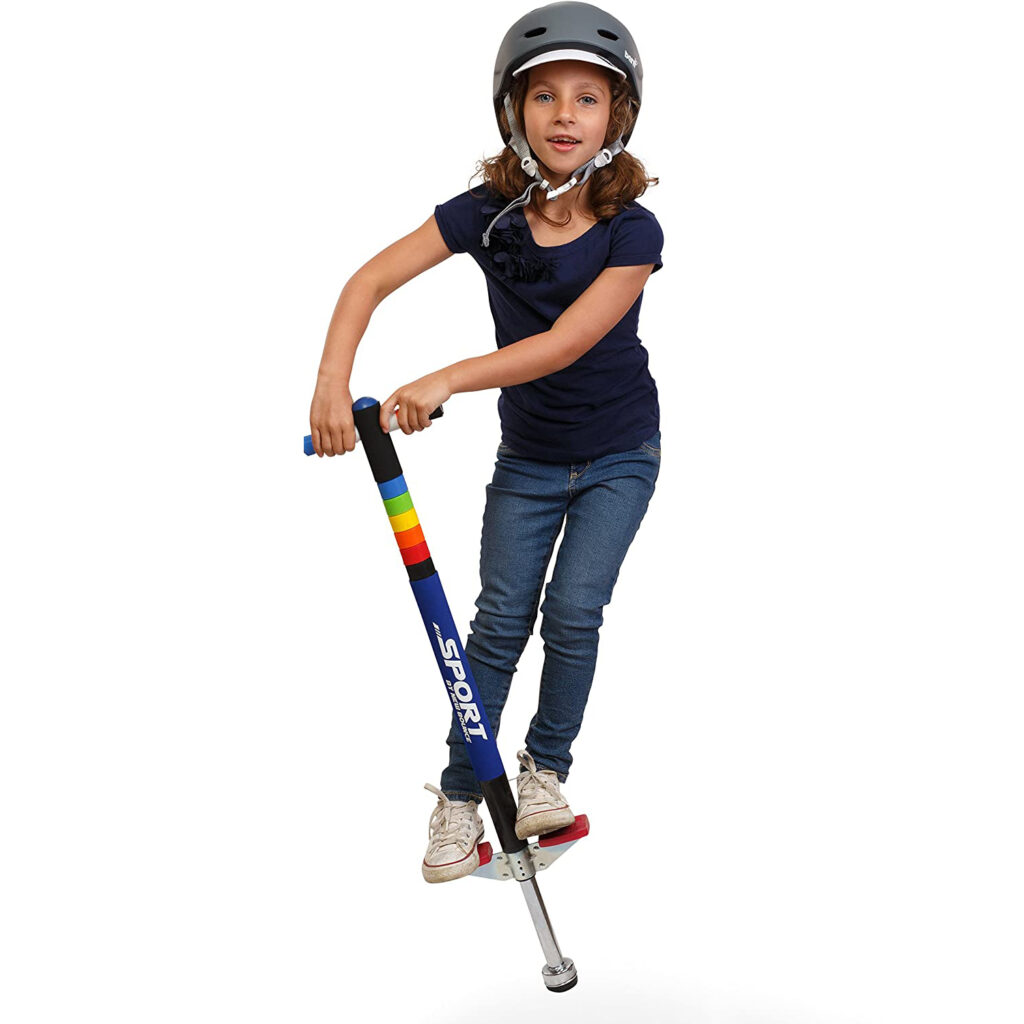 Package Inclusions