PERFECT FOR THE FIRST TIME JUMPER
Suitable For Kids Ages 5+ Weighing 40 to 80 Pounds
The Flybar Foam Maverick Classic Pogo Stick is a great entry-level pogo for your little one to learn the basics. Before you know it, they'll be an expert!
You & Your Kids Will Love It
They can enjoy hours of fun exercising and hopping around with their safety as a top priority. The Flybar Foam Maverick Classic Pogo Stick includes features that allow controlled support and a great bounce!
foam covered long friction spring
extra-wide and deep footpads
easy-grip handles
safety rubber tip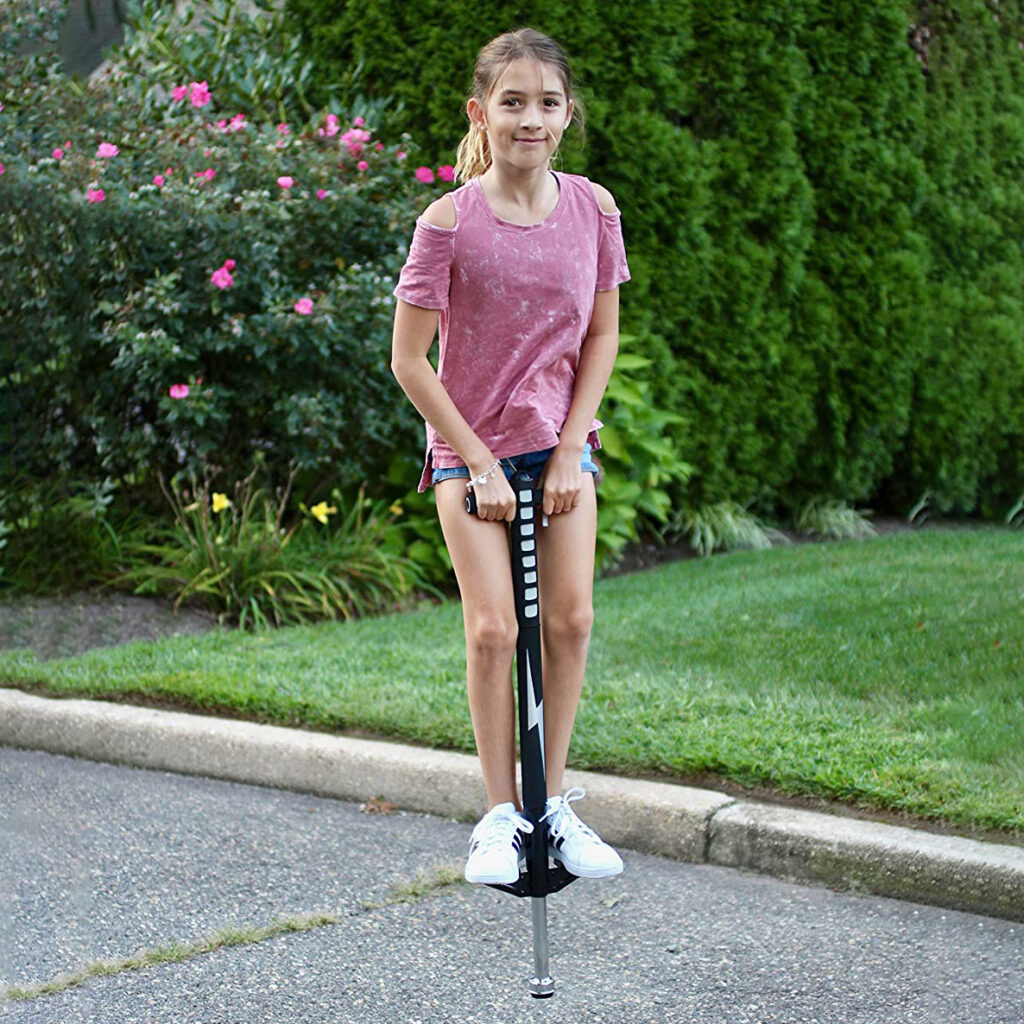 Product Features
✔️ FOAM COVERED METAL FRAME
It features a fully enclosed long friction spring surrounded by a soft foam wrapped metal frame, which offers more than a cool look. It protects your child and the pogo stick itself.
✔️ SOFT, EASY-GRIP FOAM HANDLES
The handles have a soft padded grip to make it easy to hold on and less strenuous on the hands, especially after hours of use. It also helps prevent your child from letting go when flying high.
✔️ STURDY, NON-SLIP FOOTPEGS
Its textured footpegs increase stability and make sure your child doesn't slip off. It's best to follow the recommended age and weight limits to ensure utmost safety.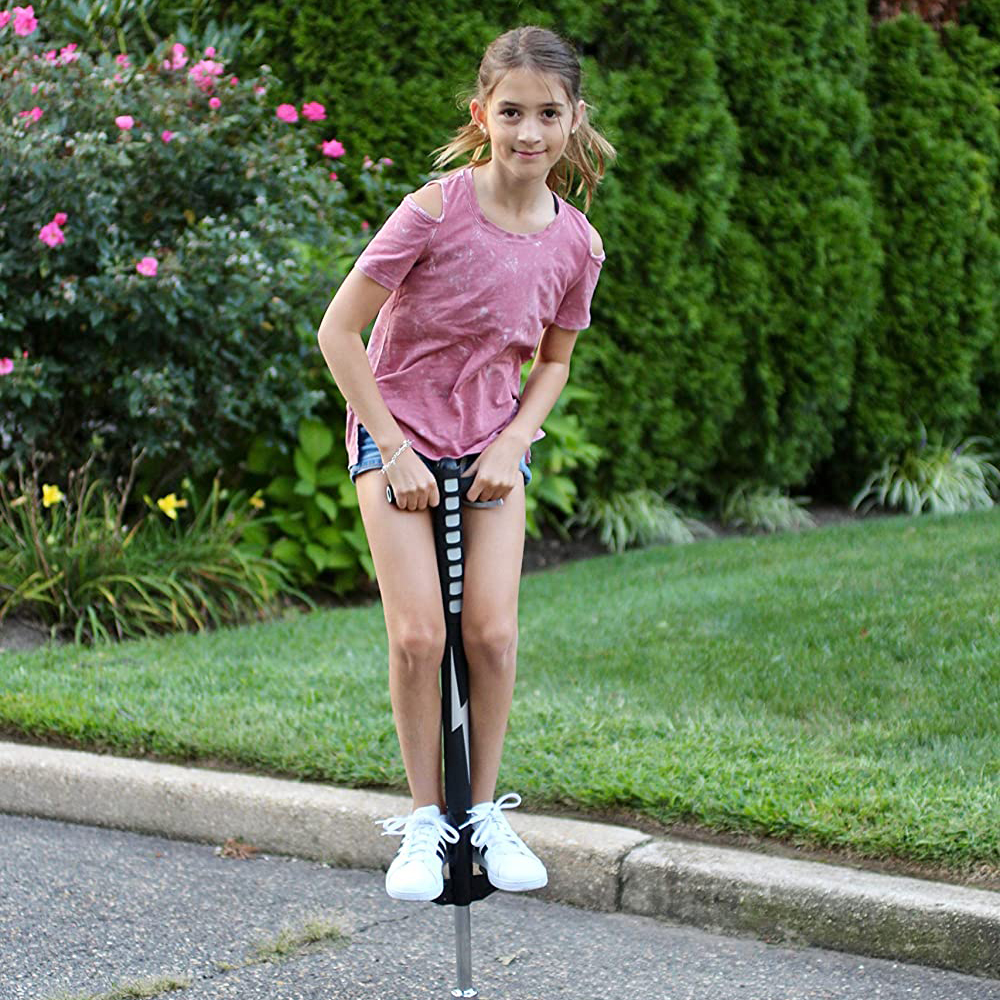 Why Trust The Flybar Foam Maverick Classic Pogo Stick
THE ORIGINAL POGO STICK COMPANY has been in business since 1918 and continues to be "the standard by which all pogos are measured." You can be assured that everything we make is the best of the best.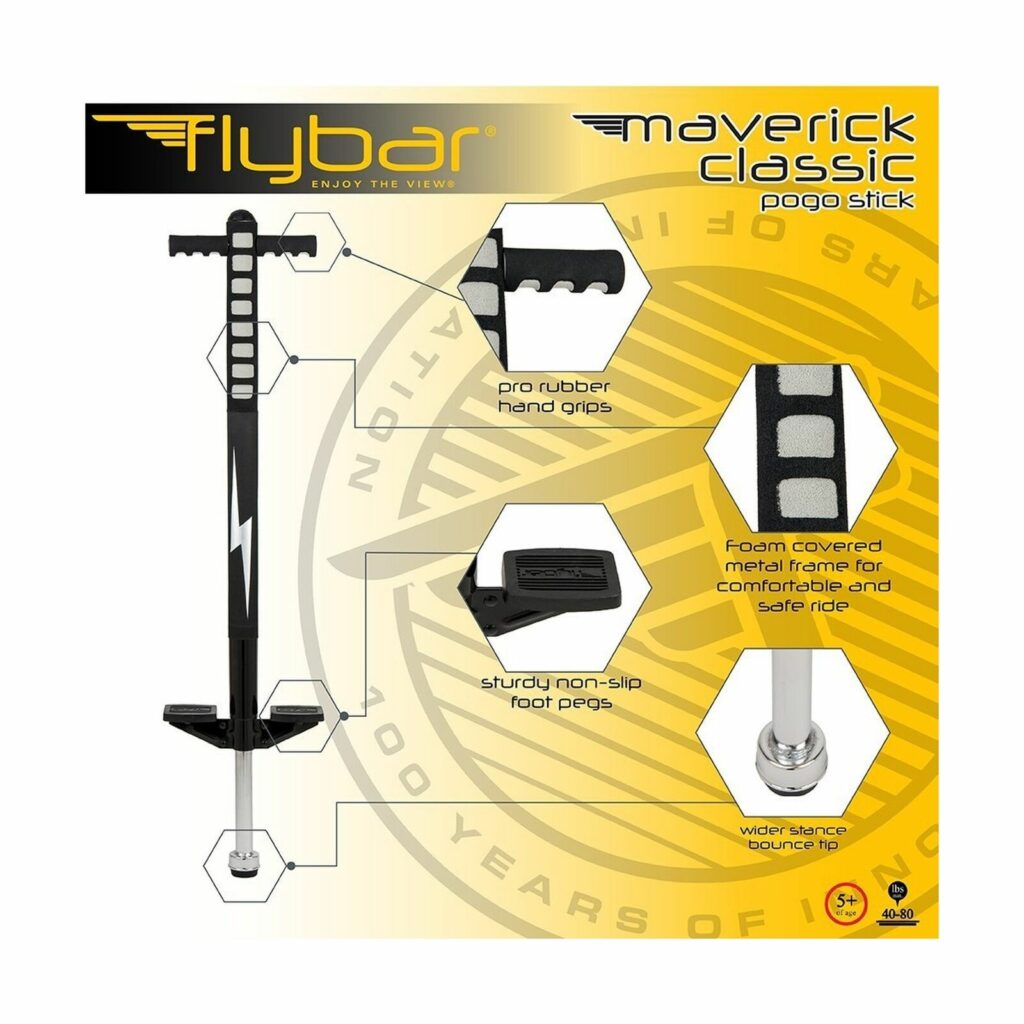 Product Specifications
Ages: 5 to 9 years old

Weight Capacity: 40 to 80 lbs

Dimensions (LxHxW): 37.5″ x 9.5″ x 2.6″
Package Inclusions