Soft Hand Grips, Foam Covered Metal Frame, Non-Slip Footpegs & Wider Bounce Tip For Kids 9 And Up!

Get Out & Pogo
The Flybar Foam Master Pogo Stick is made suitable for anyone and everyone ages 9 and up, weighing 80 to 160 pounds. Your child or your inner child will want to get outside and play and bounce for hours.
Pogoing is a great form of exercise.
Without even realizing it, you can burn up to 600 calories in an hour!
Safety gear and helmets are recommended, which are also offered by Flybar. Make sure to only pogo on flat, hard surfaces free from any debris. Do not pogo on grass or when it is wet.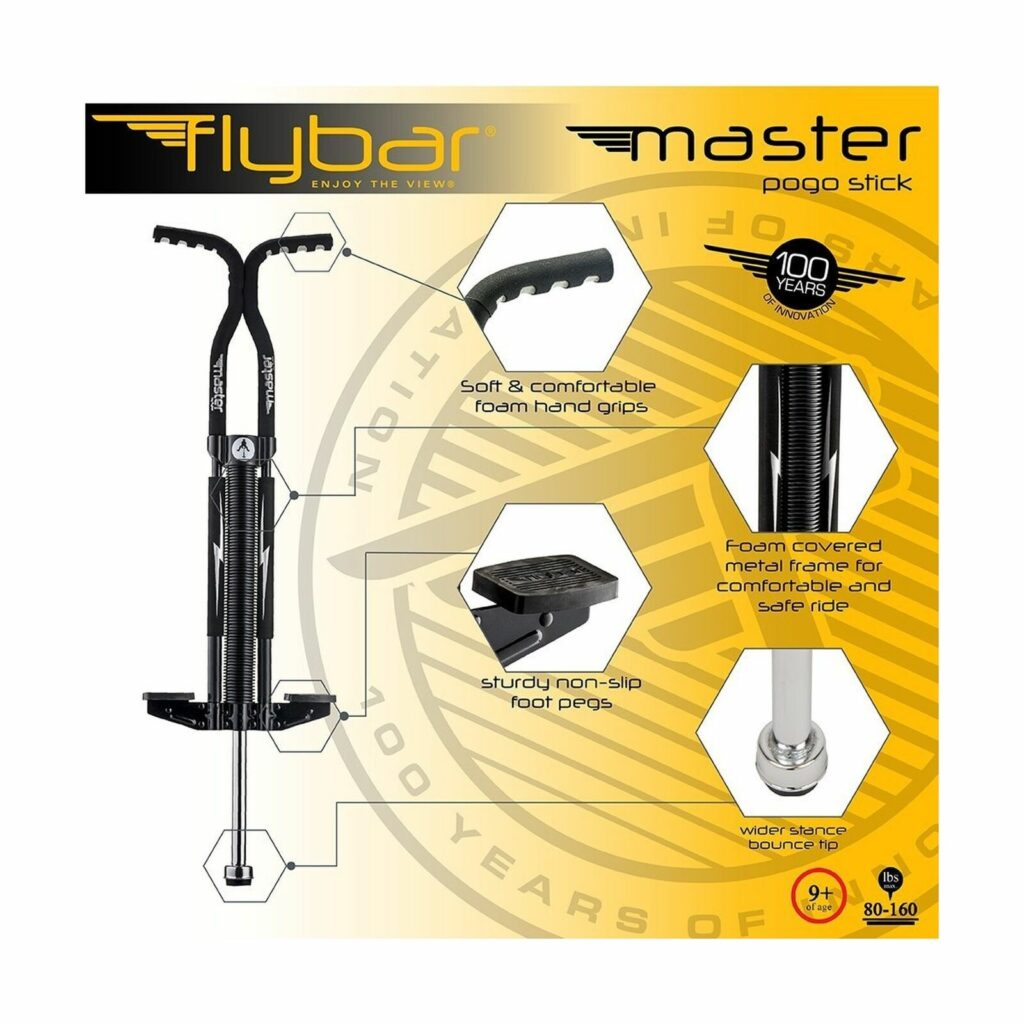 Product Features
FOAM COVERED GRIPS AND FRAME
It's covered in high-quality foam, not only for a comfortable grip and overall cushion but to keep your pogo stick looking great for a long time.
WIDER STANCE BOUNCE TIP
Your kids can have fun while you have peace of mind knowing they will be safe. The wider tip provides a more stable and consistent pogoing experience.
MADE SUITABLE FOR EVERYONE
The Flybar Foam Durable Spring Action Master Pogo Stick is meant for kids ages 9 and up and can handle weights from 80-160 pounds.
SHOW OFF YOUR TRICKS
It allows kids and adults within the weight limit to master tricks with ease and safety, thanks to its sturdy, non-slip footpegs.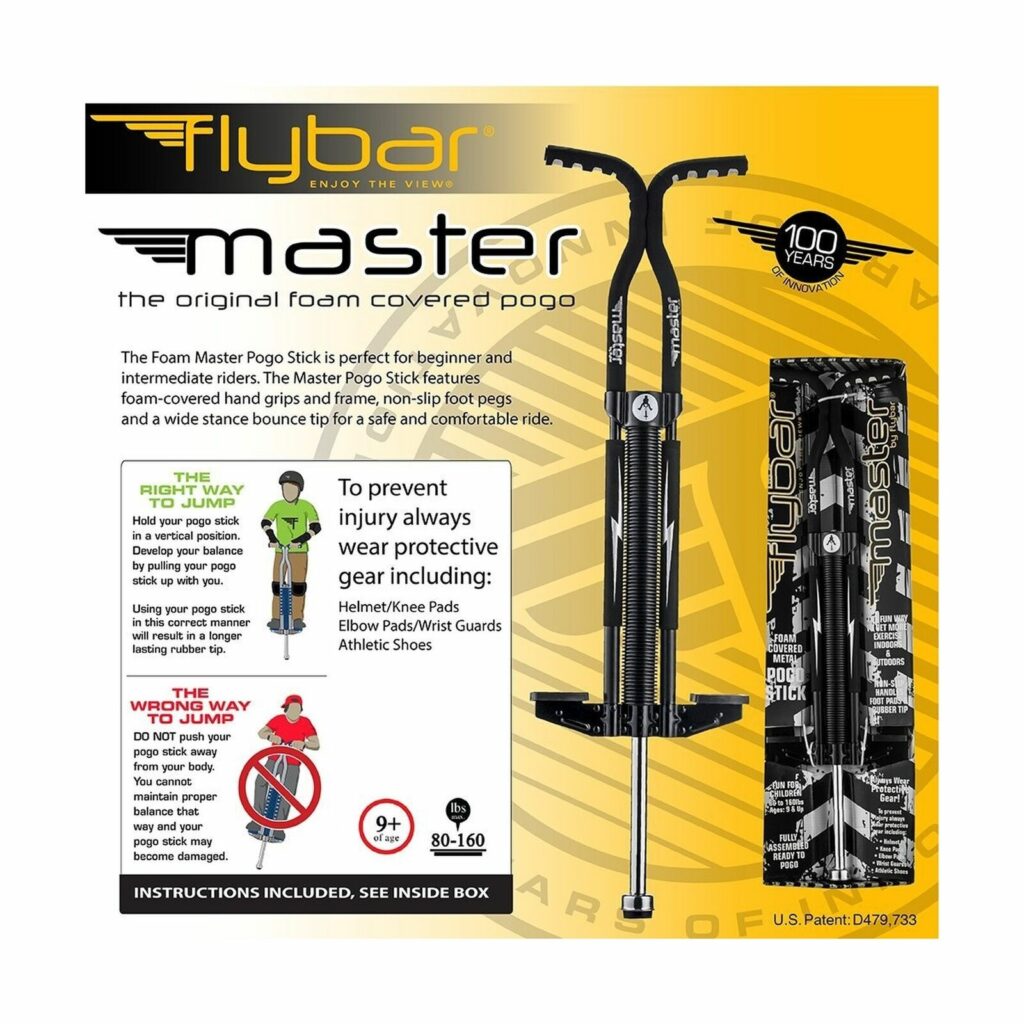 Enjoy The View From Up High
You never have to compromise safety when having fun. 
✔️ wide stance bounce tip
✔️ sturdy non-slip footpegs
✔️ durable spring action
Safe and Secure for your kids
The entire metal pogo stick is wrapped in a durable foam material that not only gives the pogo a cool look but adds safety, especially for children.
Soft Foam Hand Grips
The Flybar Durable Spring Action Master Foam Pogo Stick features soft foam hand grips for a more comfortable pogo experience.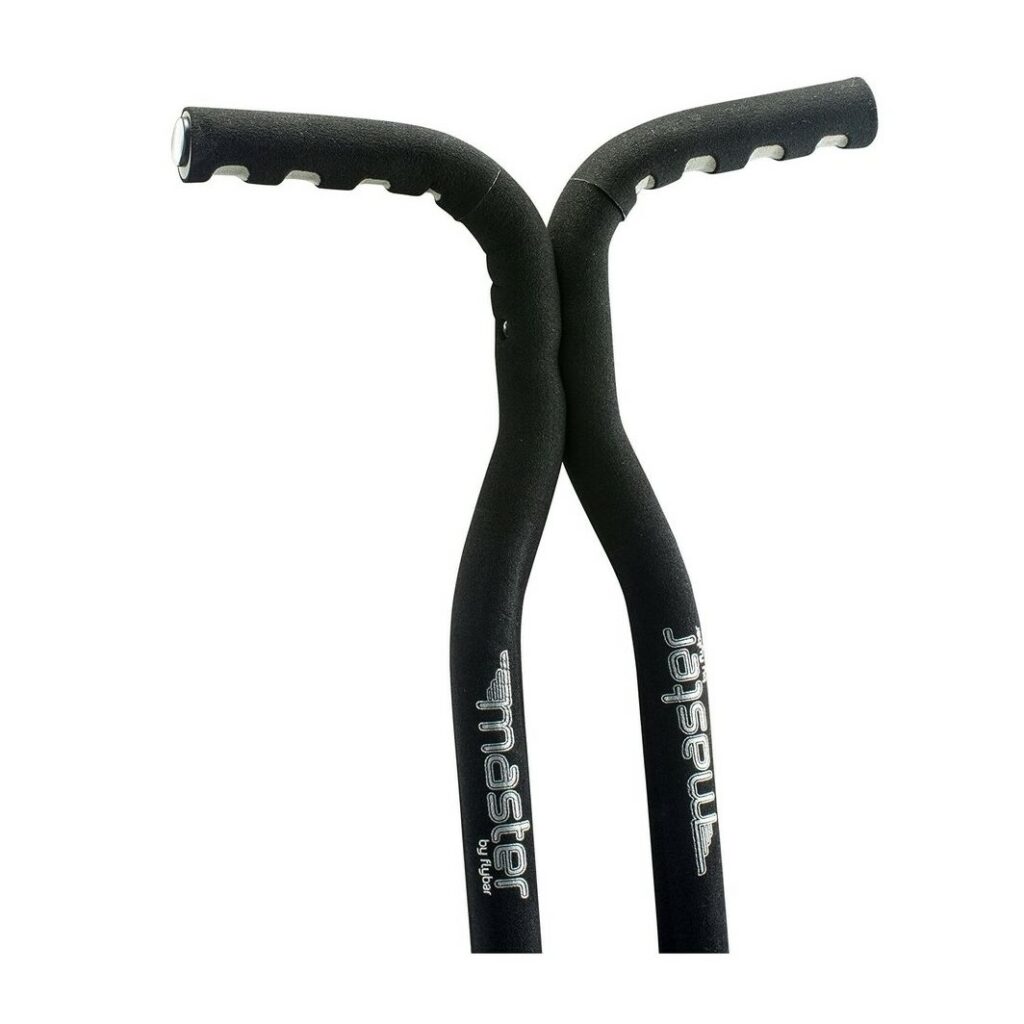 Non-Slip Footpegs
It also features textured non-slip footpegs for increased stability and to ensure a fun and safe pogo experience. All footpegs are replaceable.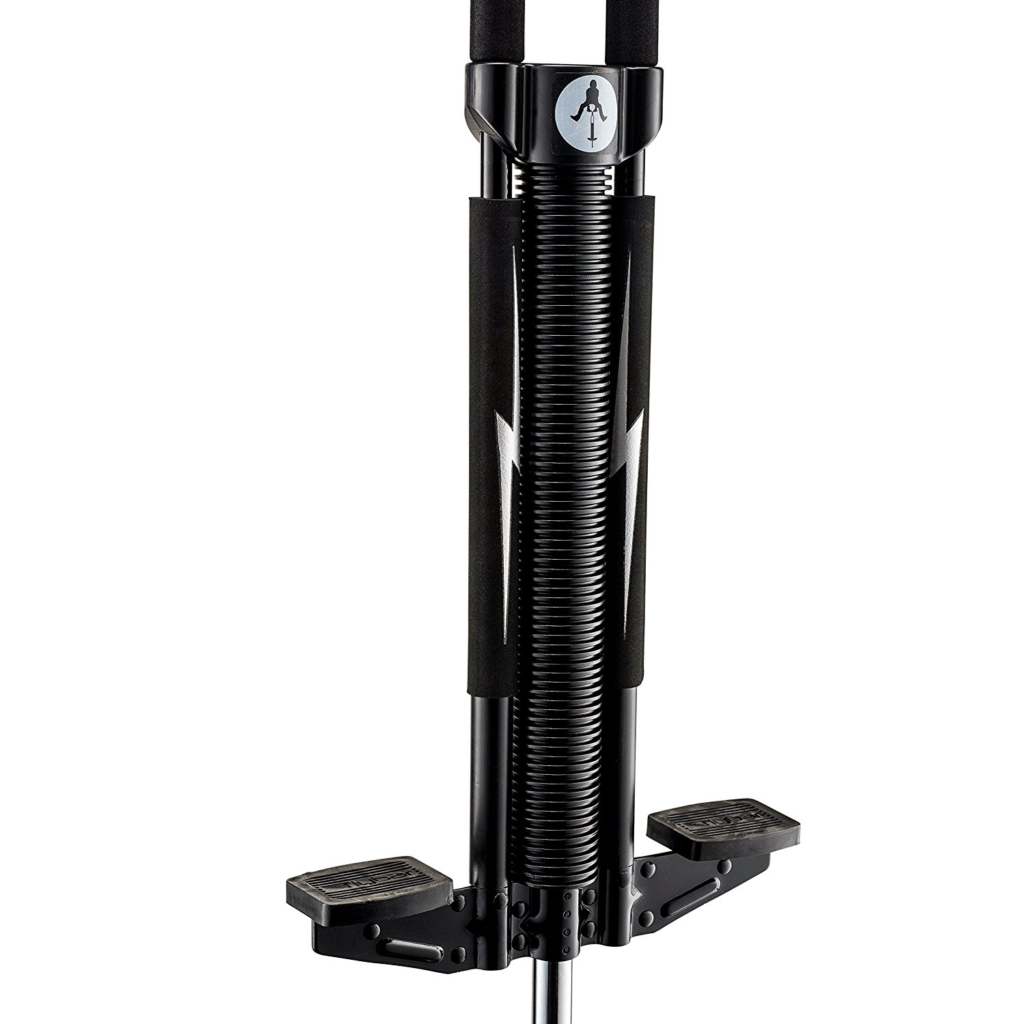 Why Trust The Flybar Foam Durable Spring Action Master Pogo Stick
THE ORIGINAL POGO STICK COMPANY has been in business since 1918 and continues to be "the standard by which all pogos are measured." You can be assured that everything we make is the best of the best.

Specifications:
Age and weight recommendations:
Ages 9 & Up

Weights 80 to 160 Pounds
Size: 42″L x 2.6″W x 12″H