Make Your Camping Comfortable and Sanitary
We all know that finding a suitable potty area can get quite difficult, especially when you're camping out in the wild. Not only does it look and feel unsanitary sometimes, but it could also get pretty annoying if you keep running back and forth from your location to the nearest facility to relieve yourself.
Our MeloCamp Portable Potty was designed to make your outdoor camping experience much more comfortable and convenient—regardless of the condition or situation. With its easy-to-remove, durable, and personal toilet features, it feels as if you have your own personal space out in the woods.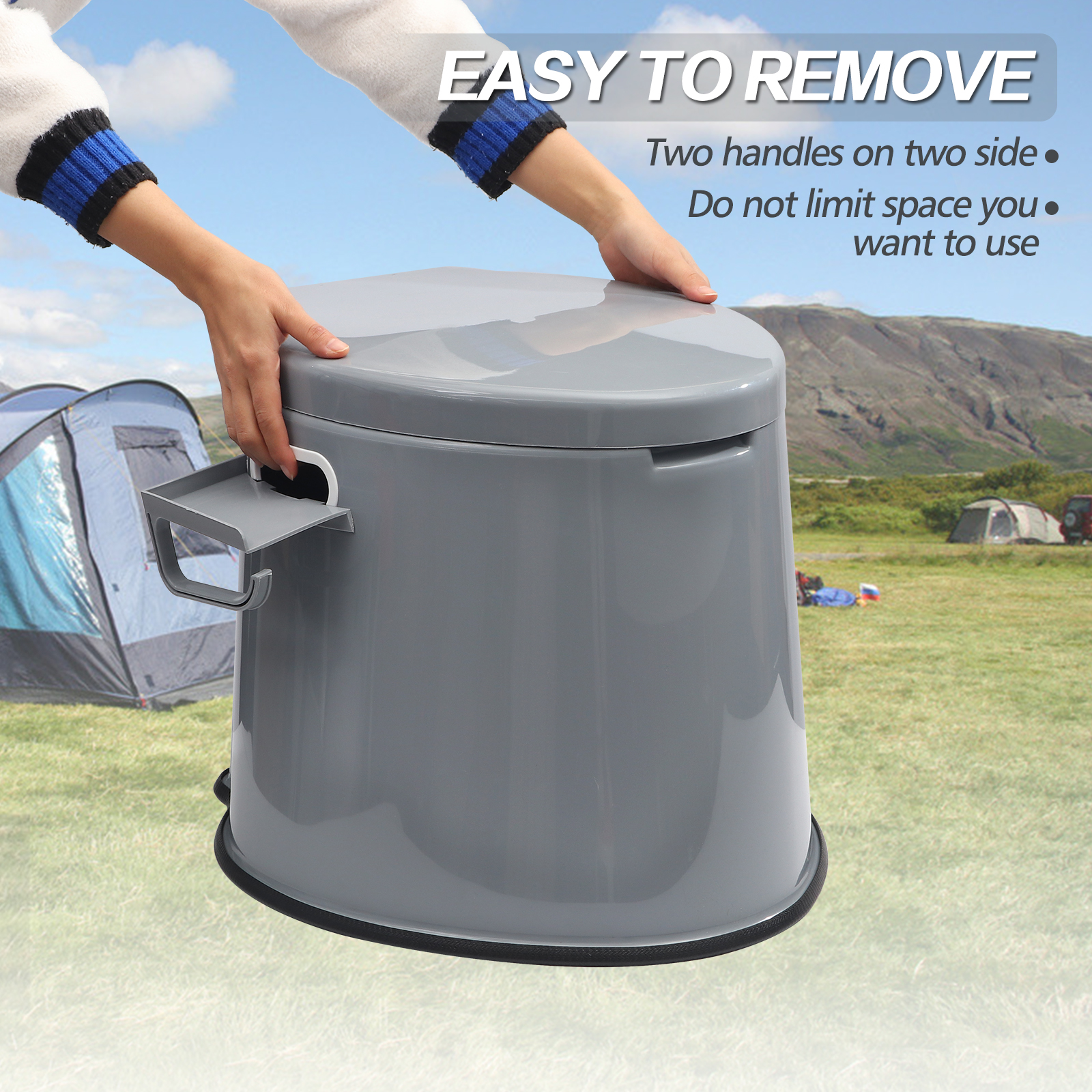 No More Potty Emergency
With MeloCamp, you don't have to rush searching for a secluded part of the woods to go potty. By setting up the portable potty near your campsite, you'll be able to fulfill your bathroom activities without a hassle and with excellent comfort. So for your next camping adventure, make your potty business relaxing and sanitary with MeloCamp Portable Camping Toilet.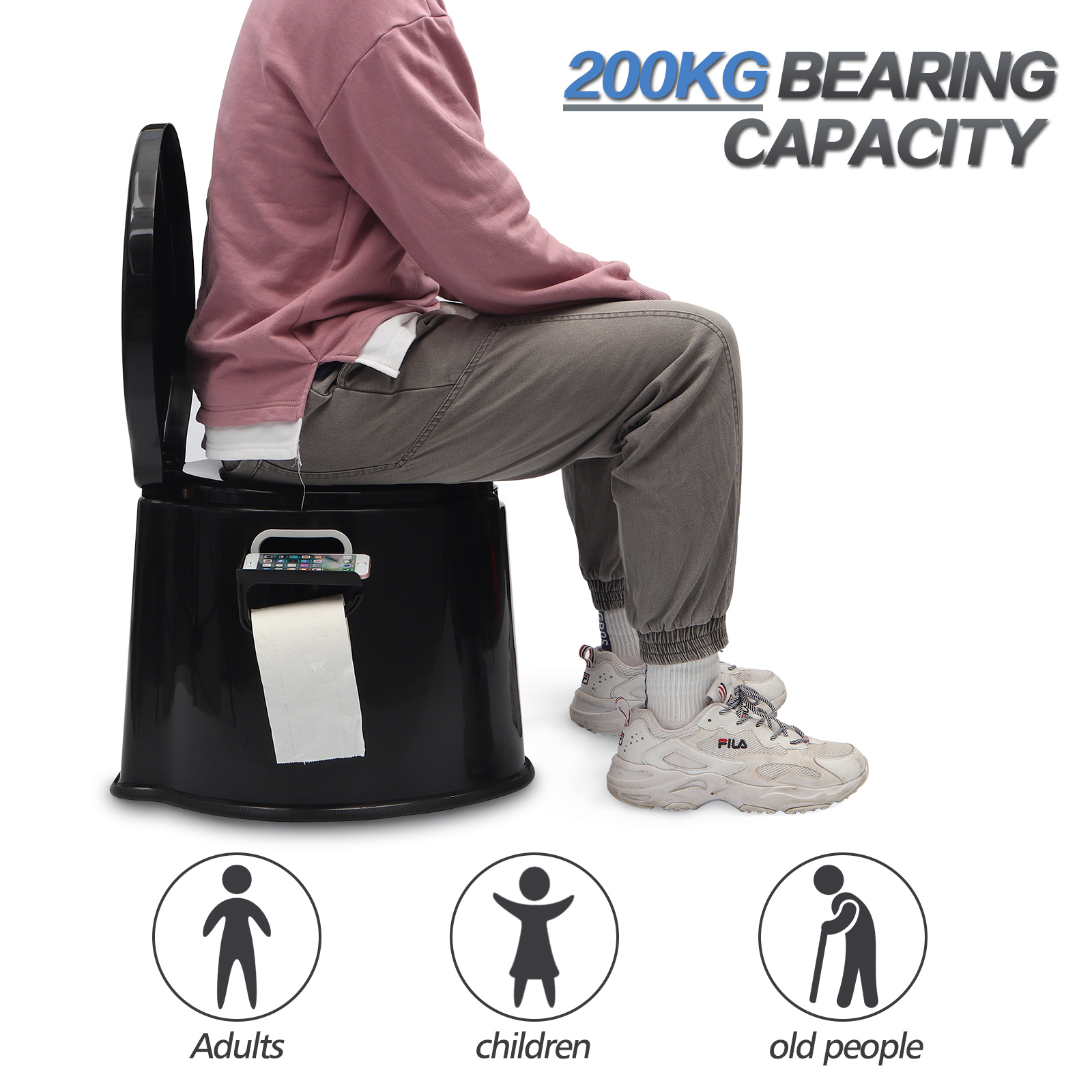 Relieve Yourself with Excellent Convenience
The MeloCamp comes with personal toilet features that make potty breaks extra convenient outdoors. There's an attached toilet paper holder that can carry a full roll of tissues with extreme ease. It also has a large tub that can hold up to six liters of waste for flushing, making it suitable for large groups and families. And lastly, there's a cellphone holder to free your hands while cleaning yourself after using the toilet.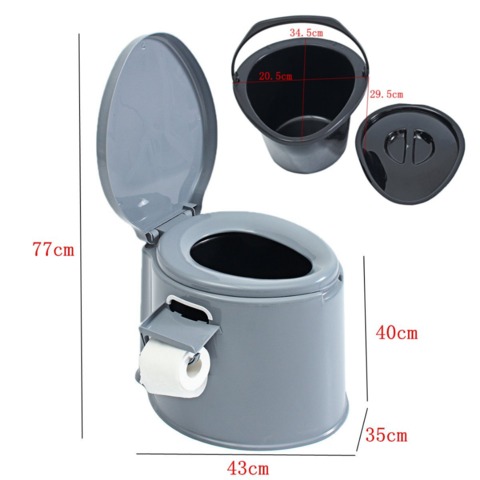 Even better, the portable camping toilet was built with a wide base that keeps you secure when you sit. Bring the portable bathroom to any outdoor retreat and provide everyone with a convenient place to go potty!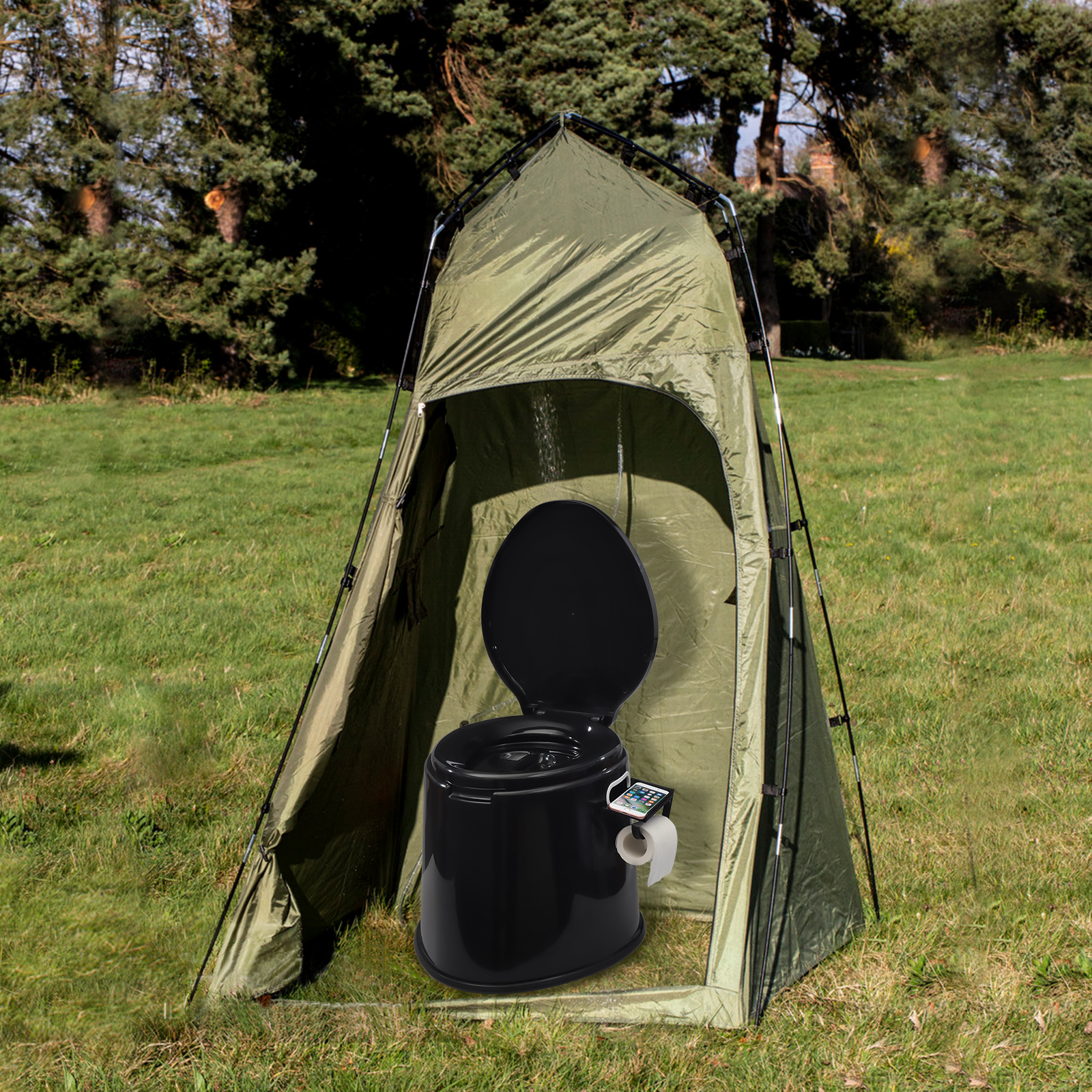 Comes With 2 Kinds of Buckets
The MeloCamp Portable Camping Toilet comes with two internal buckets:
The inner bucket on the back cover can collect a weight of 5kg. With such a large capacity, you don't have to clean the porta-potty frequently.
A leaky bottom inside the bucket can use it directly in a squat toilet or outdoors after putting in trash bags, giving you more using space without having to clean the bucket.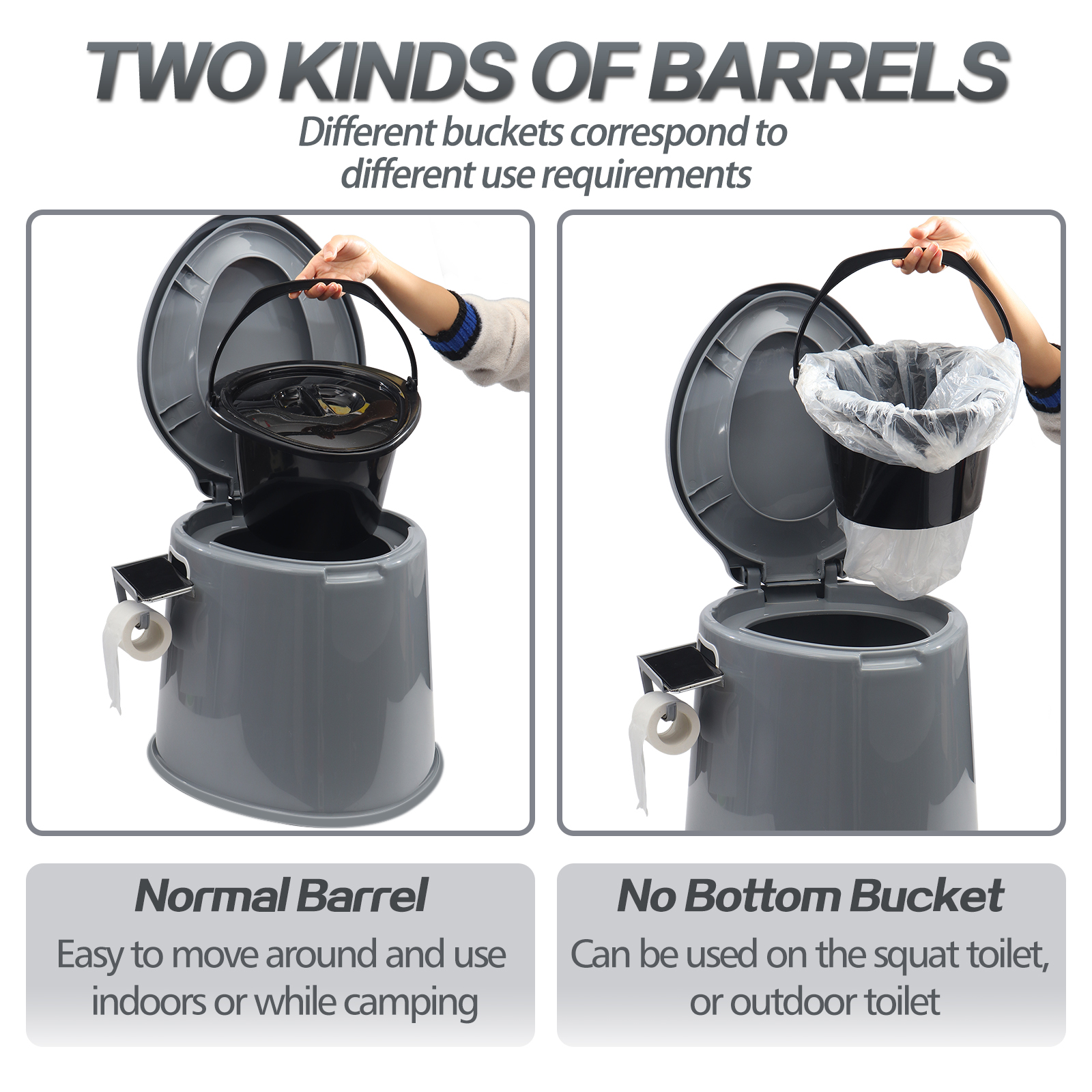 Features:
PORTABLE – Going potty outdoors is usually very challenging since you have nothing but nature to use as your makeshift toilet. Our camping porta potty is extremely lightweight and comes with handles, making it easy for you to pick up and carry when you travel.
DURABLE – Made with thick PP material, the MeloCamp Portable Camping Toilet has a load-bearing of up to 220 lbs. It can also withstand constant travel and outdoor use as long as it is kept out of direct sunlight.
EASY TO CLEAN – Fitted onto the outdoor toilet is a large bucket that catches all the wastes. To clean this bucket out, pull it up from the camping potty, dump out the waste, and thoroughly wash it until it's squeaky clean.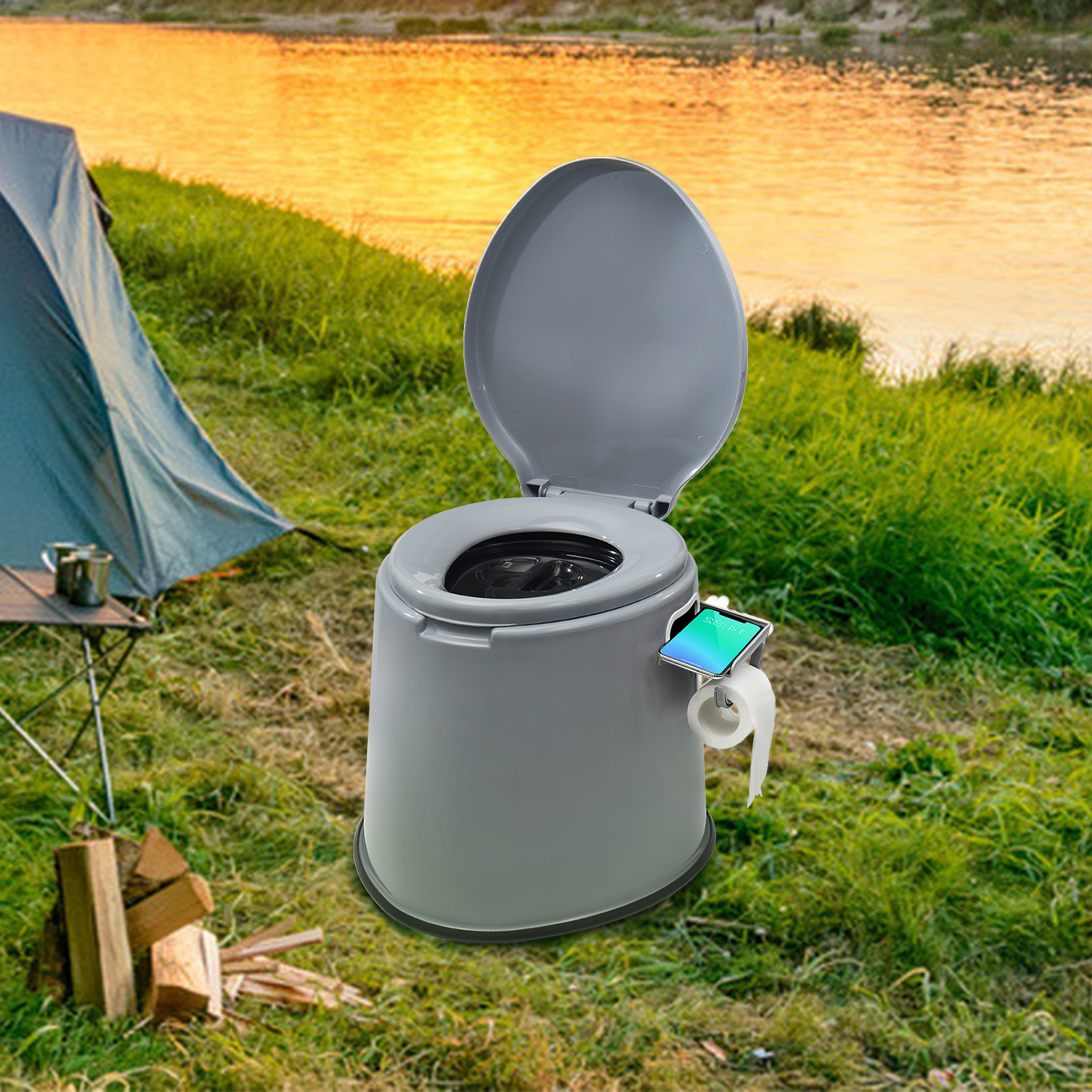 Product Specification:
Material: PP

Size: 16.54 x 19.69 x 15.75 in
Package Includes:
1* Toilet Seat

1* Roll Garbage Bag


1* Toilet Brush