The Camping Chair that Brings Relaxation to the Camping Experience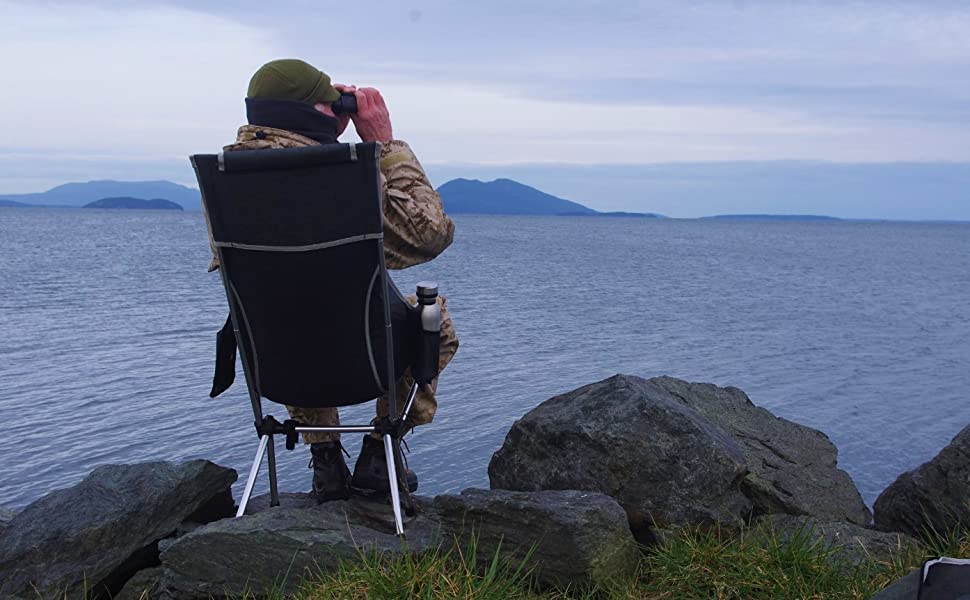 Making Breaks Worth It
When you're too exhausted to continue the long trail and trek, you take a break.
When you enjoy the sceneries, you take a break.
When you want to muster up enough energy for another long adventure, you take a break.
What will happen if you don't get the most out of break times? What if you'll just settle on a rock or a log by the sidewalk?
Experiencing the proper rest and recuperation especially during times when you're taking an hour or two to recover is important for your outdoor adventures! You can do more, explore more, and enjoy more with breaks that give the body its much needed recovery.
This is what inspired the creation of LayTrek – to give outdoor enthusiasts the best rest they can experience in the outdoors! 
The LayTrek is an easy-to-install, reclining camping chair with head pillows to help you get the best rest even in the wild. With an ergonomic design, you won't have to worry about getting the proverbial body aches!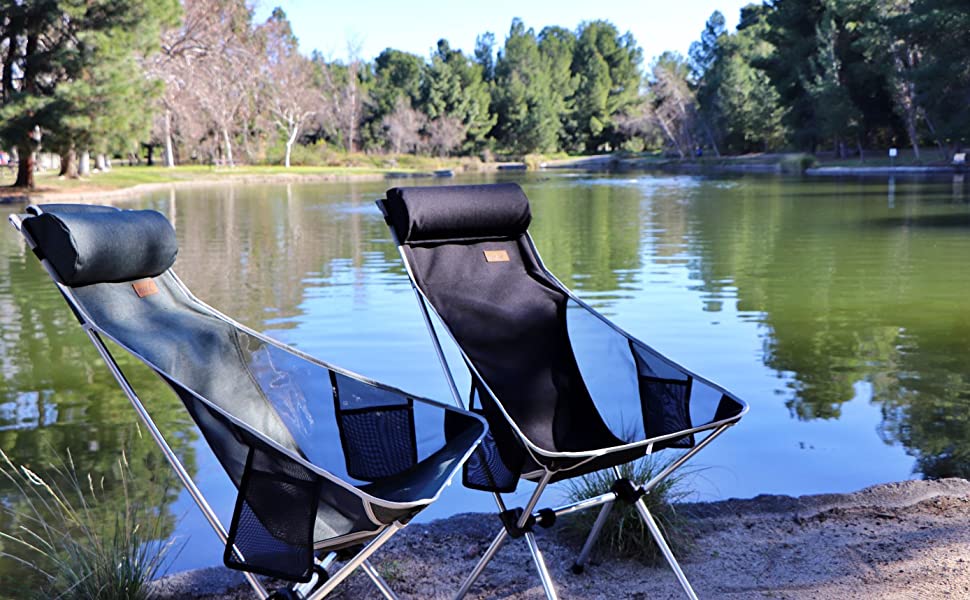 Best for Hikers and Trekkers Looking for Chairs with Solid Neck and Head Support
Tired of all those camping chairs that only give you extreme aches after resting? Not with the LayTrek. This ergonomic camping chair supports your back and neck on all the right places so you will have a more restful break.
Best for Outdoor Enthusiasts Needing Camping Chairs Ideal for Sleeping
This camping chair comes with a reclining design which makes it a top pick if you're looking for a camping seat that you can also use for taking quick naps.
Best For Adventurers Looking for Easy-to-Assemble Camping Chairs
Hate chairs that are too complicated to assemble? Make a switch to the LayTrek. Installing the LayTrek is a breeze!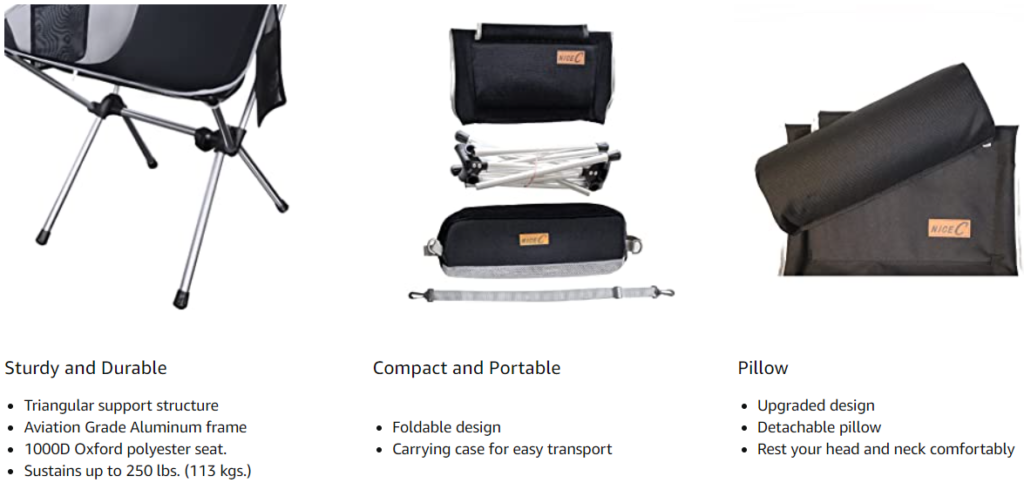 LayTrek Features
The camping chair designed for total relaxation! The LayTrek orthopedic recommended ergonomic camping chair gives you comfortable seating experience giving you full relaxation. This high back camping chair is designed with attached pillow for full relaxation result of both neck, back and arm. The breathable mesh net design makes sitting for long comfortable for you.
Versatile camping chair you can use for all sorts of outdoor activities! You can use this seat for all outdoor activities like camping, BBQ, hiking, beach, travel, picnic, festival, garden or any outdoor activity.
Lightweight, travel-friendly design for your outdoor trips. Both the mesh net seat and aluminum frame can be detached and folded into small pieces. This portable chair is compact enough to put into your backpack or your carry-on luggage.
So easy to install and clean! This foldable mesh camping chair and its metal poles make it easy to set up and fold down. It is super easy to clean: just sweep off or clean by soap water.
Travel-worthy but durable. This chair itself weighs only 3.3 lbs., making it ultra-lightweight for you to carry. It is made from the aviation grade 7075 aluminum and industrial grade Oxford 1000D polyester mesh seat which makes this portable chair bound to last you for a lifetime.
Can handle weight up to 250 lbs! Our outdoor foldable chair can sustain weight up to 250 lbs. or 113kgs. The latest production technology of aluminum provides you with higher safety promise. Be worry free as you can now take your chair anywhere with you.
The Easiest Chair to Install!
The LayTrek camping chair sets up in seconds:
Shake the plastic joints until all poles fall.

Fit poles into joints.

Fit other ends of the poles into the tops and bottoms of the seat.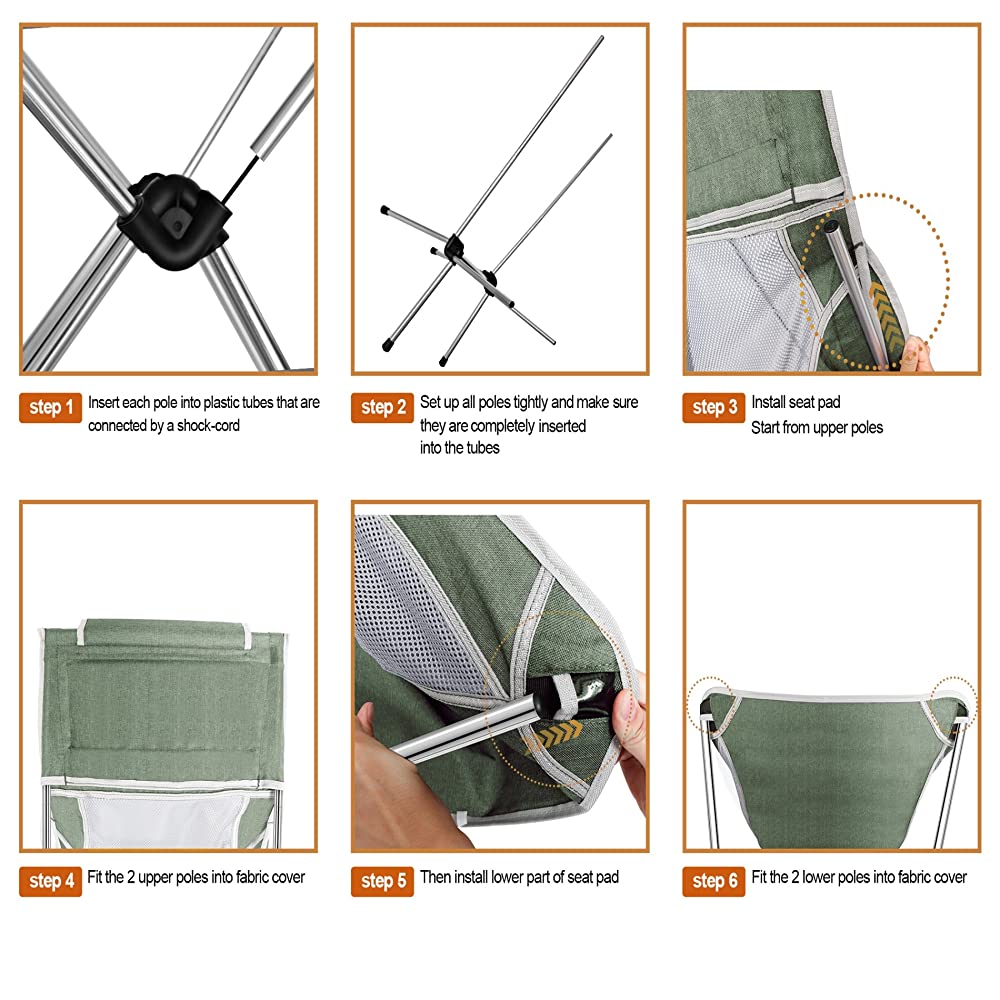 Specifictions
Color: Black

Weighs: 3.3 lbs

Dimensions: 21″D x 23″W x 38.5″H

Material: Industrial Grade Oxford 1000d Polyester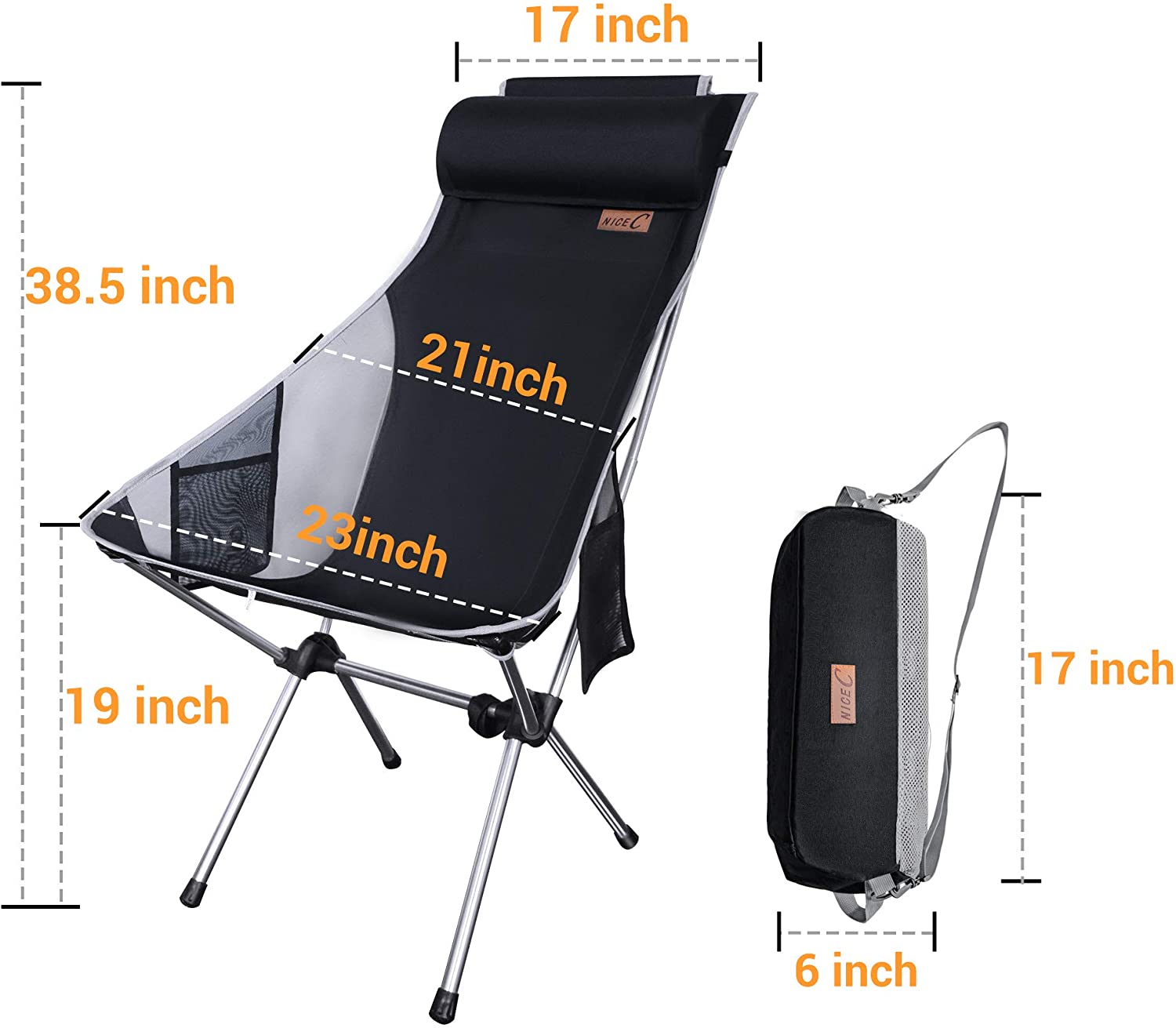 Product Package
1 x Camping Chair
1 x Carry bag