Your Passion Made Simple and Better
With pyrography becoming one of the popular hobbies today, many are looking for a quick and easy solution to enjoy this art style and perfect their craft without any hassle.
KaYo Designs Wood Burning Kit is designed to make this art style accessible for both beginners and experts alike. Our complete pyrography set allows you to create any shape or draw without limits on all kinds of wood. It's engineered to deliver performance with top-notch safety, or without burning or breaking the tips.
Explore your creativity and create fine pieces with Kayo Designs!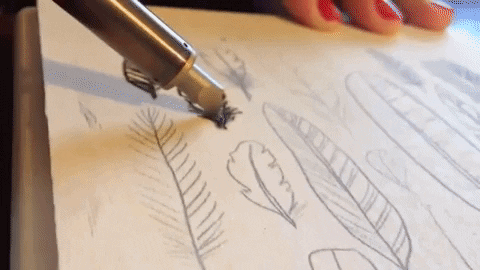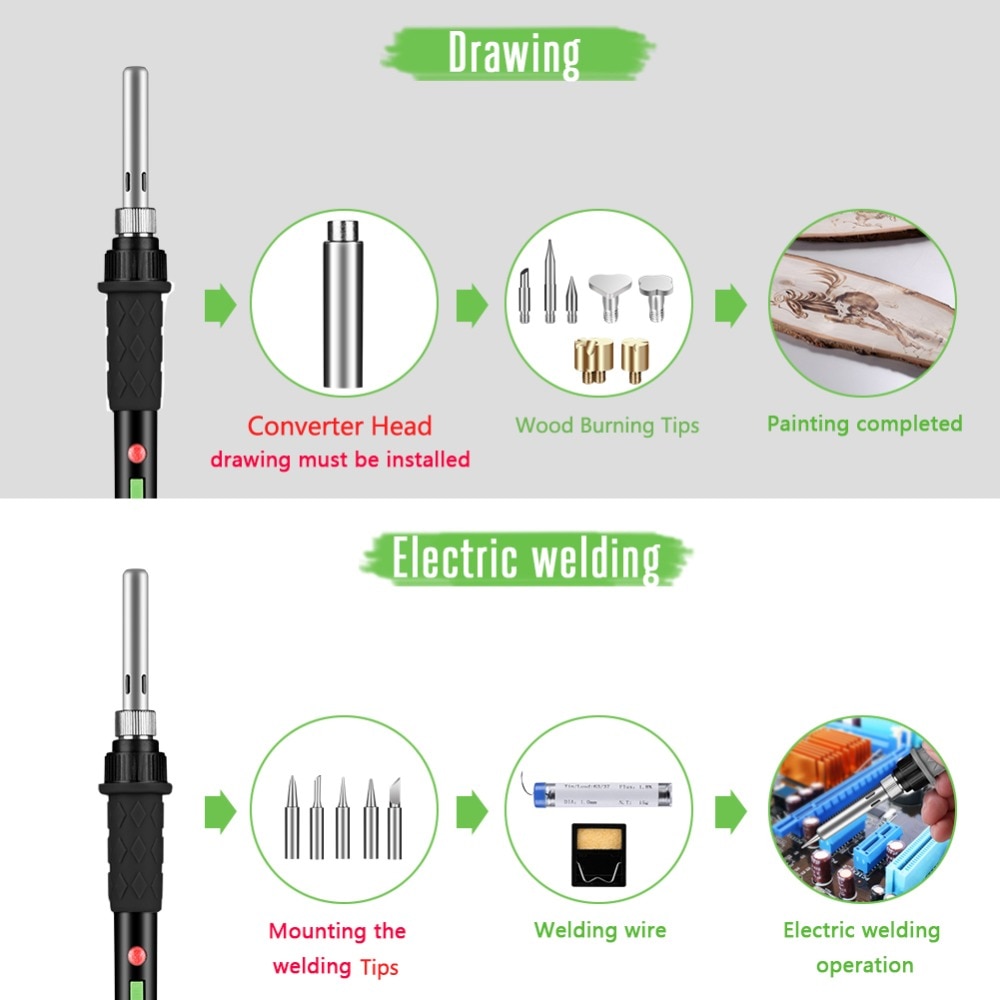 Features:
Adjustable Temperature & Quick Heating: Our design runs at an adjustable temperature between 200° to 450°C, which is the perfect temperature to create pyrography arts and crafts. It's quick heating too (just under 15 seconds) so that you can turn your inspiration into visuals in an instant.
Ergonomic Design: The professional wood-burning kit is lightweight and has an ergonomic handle that helps you move in different angles and apply various art styles without hassle.
Easy to Use: The wood-burning kit comes with different tips that can be changed easily to target different shapes and carves that you want in your project. With KaYo Designs, you can bring your vision to life quickly and easily.
Wide Applications: The wood-burning kit is best for hot knife cutting, wood burning, image transferring, stencil cutting, soldering, paper crafting, hot stamping, and fabric embossing, all with the pyrography kit.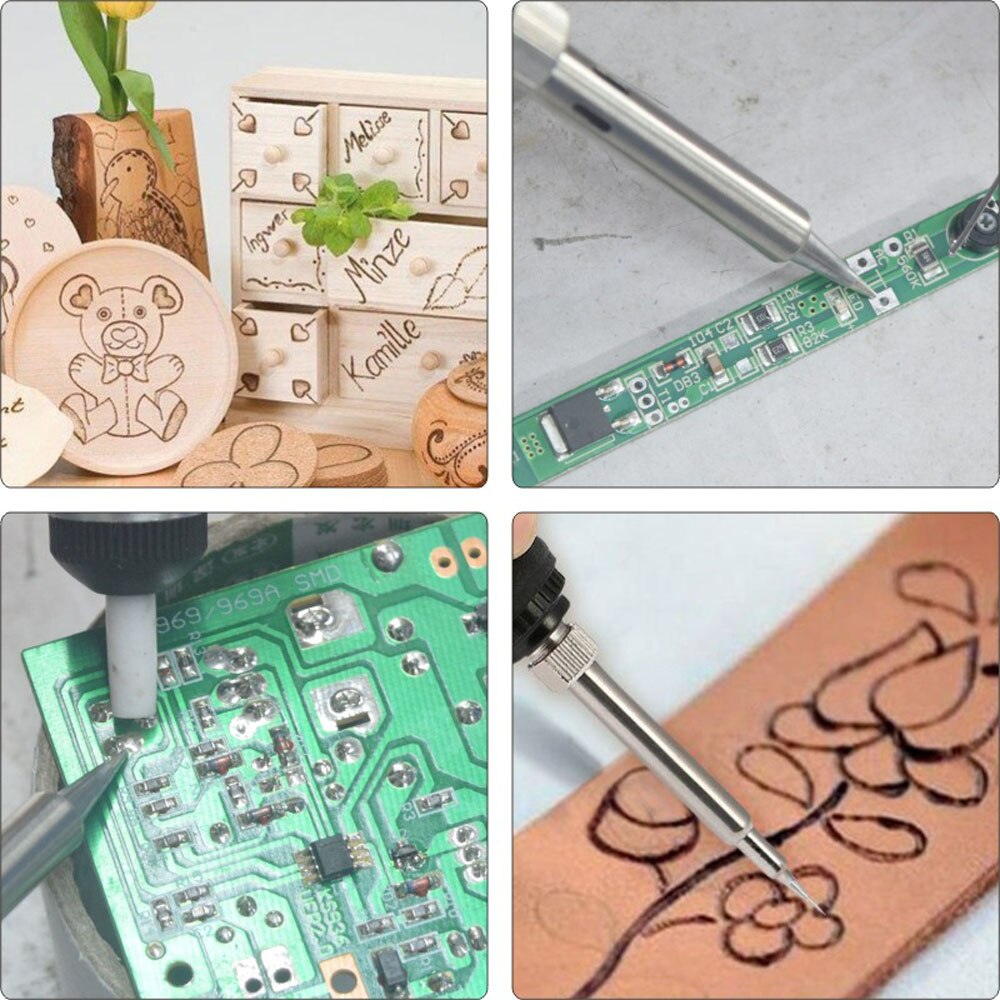 Why choose us?
KaYo Designs Wood Burning Kit is the best tool for hobbyists, DIY welders, enthusiasts, and beginners to use and explore the world of pyrography.
◆ Tool Safety: We don't take safety for granted. Our pyrography kit comes with a double-safety feature, such as an iron stand, heat-insulating technology, and an anti-scald silicone handle to protect users from getting burned.
The welding gun's four vents also provide better heat dissipation, which can extend the device's service life.
◆ Easy to Store and Transport: The polyurethane carry bag is very practical for storing small tools and easy to transport, you can take it anywhere for repairs or crafts.
Helpful Tips from KaYo Designs:
Be very careful when you are using the tools to avoid punctures or other injuries. It is better to keep it somewhere where children cannot reach.
The iron heats up quickly, so please select a suitable temperature to prevent damages.
Do not unplug the device at operating temperatures for long periods, this could burn the soldering iron and even other things.
Put the device at rest after every 10 minutes.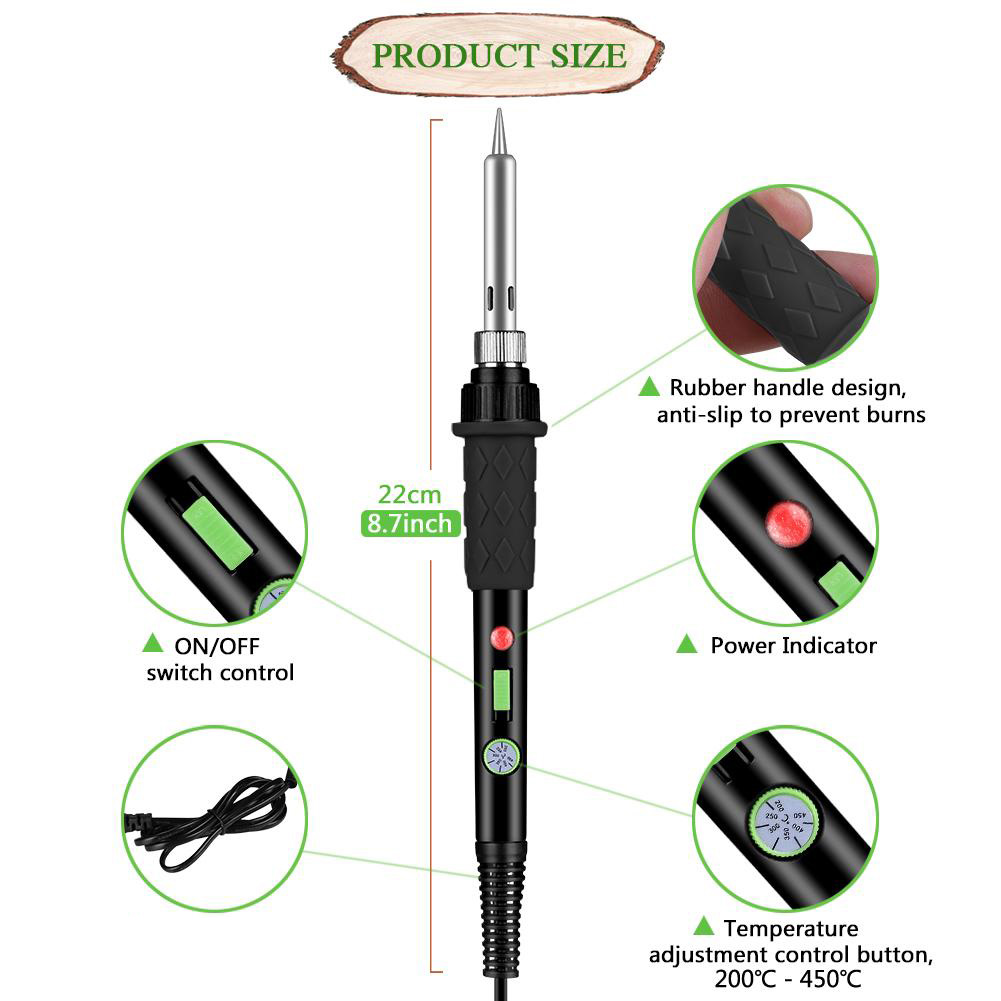 Specifications:
Dimensions: 22CM(8.7in)
Output Temperature:200-450degrees
Output Power: 80W
Package Includes:
1 x Wood Burning Kit Pyrography Tool