The Perfect Tent for All Those Spontaneous Road Trips
Our INCREDI-CAMP is a seamless truck bed tent to create the perfect camping oasis for outdoor adventures. Designed with a weather-resistant exterior coating + durable materials, you'll have the most comfortable, sturdy, and dependable resting place regardless of the weather condition.
With our easy-to-install instructions, you can easily set up your tent and rest wherever your truck can go! It'll only take you less than 10 minutes to properly install the tent on your vehicle and enjoy the peaceful nature of the outdoors.
The INCREDI-CAMP is perfect for:
Campers
Hikers
Hunters
Fishers
And even just nature enthusiasts
We offer 4 types of truck tents to accommodate varying truck sizes so that you'll have something that fits your needs:
8FT FULL-SIZE TRUCK
6.5FT FULL-SIZE TRUCK
5FT TALL BED
6.4-6.7FT (ADJUSTABLE) TRUCK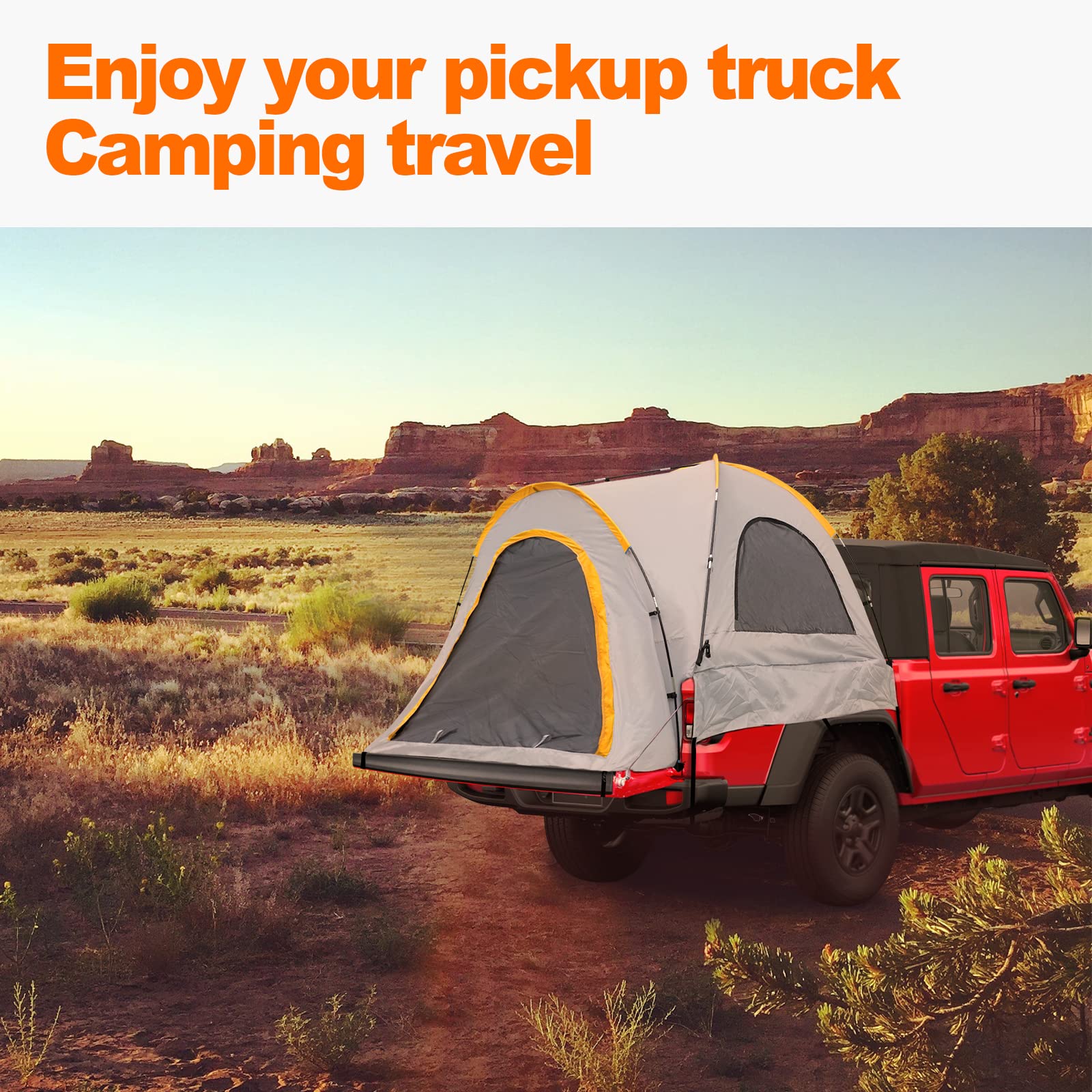 Features & Details:
WEATHERPROOF STRUCTURE – This pickup bed tent is constructed by water-resistant fabric with tape-sealed seams (PU 2000MM), which can keep your car clean and dry. On the other hand, the heavy-duty belt and buckles of the tent prevent chipping or damaging your truck's exterior design. The overall structure of the INCREDI-CAMP can withstand all types of weather conditions.
SPACIOUS INNER SPACE – The truck bed camper features a sizeable inner space and provides ample headroom for 2 people to sleep, move, and relax comfortably. With our pickup truck tent, you can turn any spot into a comfortable campsite—whether it's camping, tailgating, fishing, or even lounging at the beach.
QUICK & EASY ASSEMBLY – Our truck bed tent for camping includes easy-to-use poles and pole pockets that allow you to locate the poles and install them quickly. The setup & pack-up instruction is included for quick and fast assemble, so you have more time to relax and enjoy nature.
LARGE VIEWING WINDOWS – The massive viewing window lets you enjoy the panoramic sky and provides more light, better vision, and ventilation. You will have the natural beauty you can admire from the truck tent. Besides, you can close the windows flaps with zippers for privacy.
CONSIDERATE DESIGNS – The fully stitched waterproof floor ensures a dry place to stay. The storage bag allows you to pack all parts for easy storage and portability. The soft straps and buckles won't damage the truck's finish. Besides, a flashlight is included for your convenience.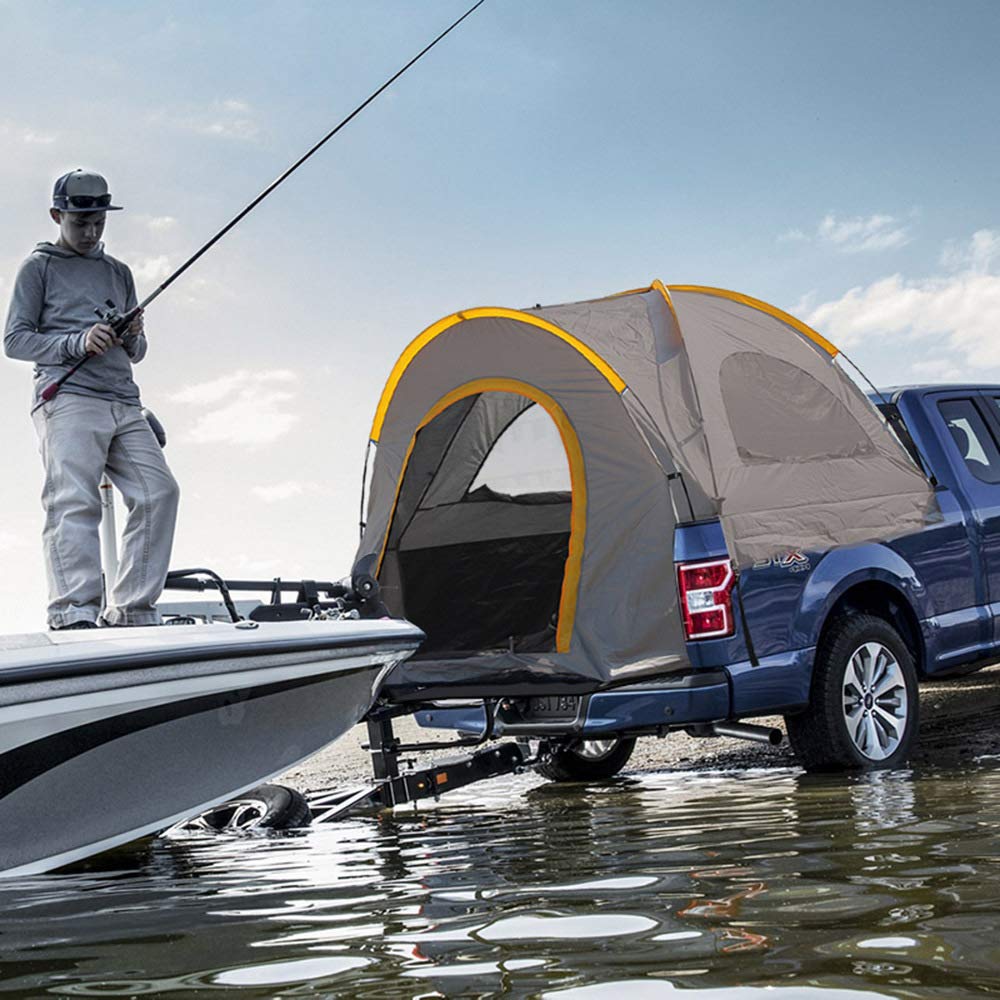 Why Choose INCREDI-CAMP for Your Truck Camping?
Waterproof & Windproof Design
The INCREDI-CAMP Truck Bed Tent is made of waterproof oxford cloth, which provides ultimate weather protection. The rainfly will allow you to camp in extreme weather and quickly build or remove if you wish to change locations.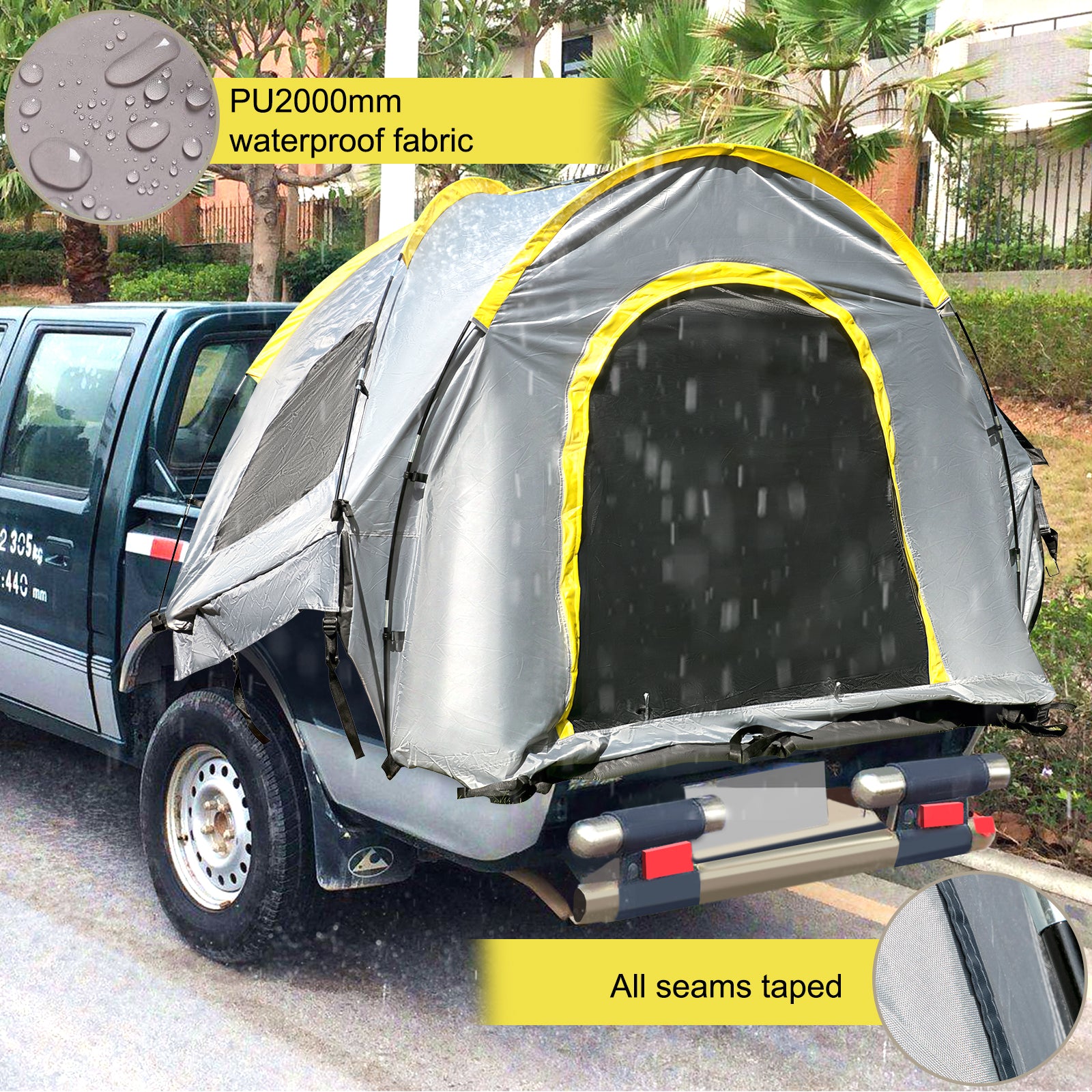 The tent camper features a spacious interior space that provides ample headroom for 2 people to lounge inside comfortably.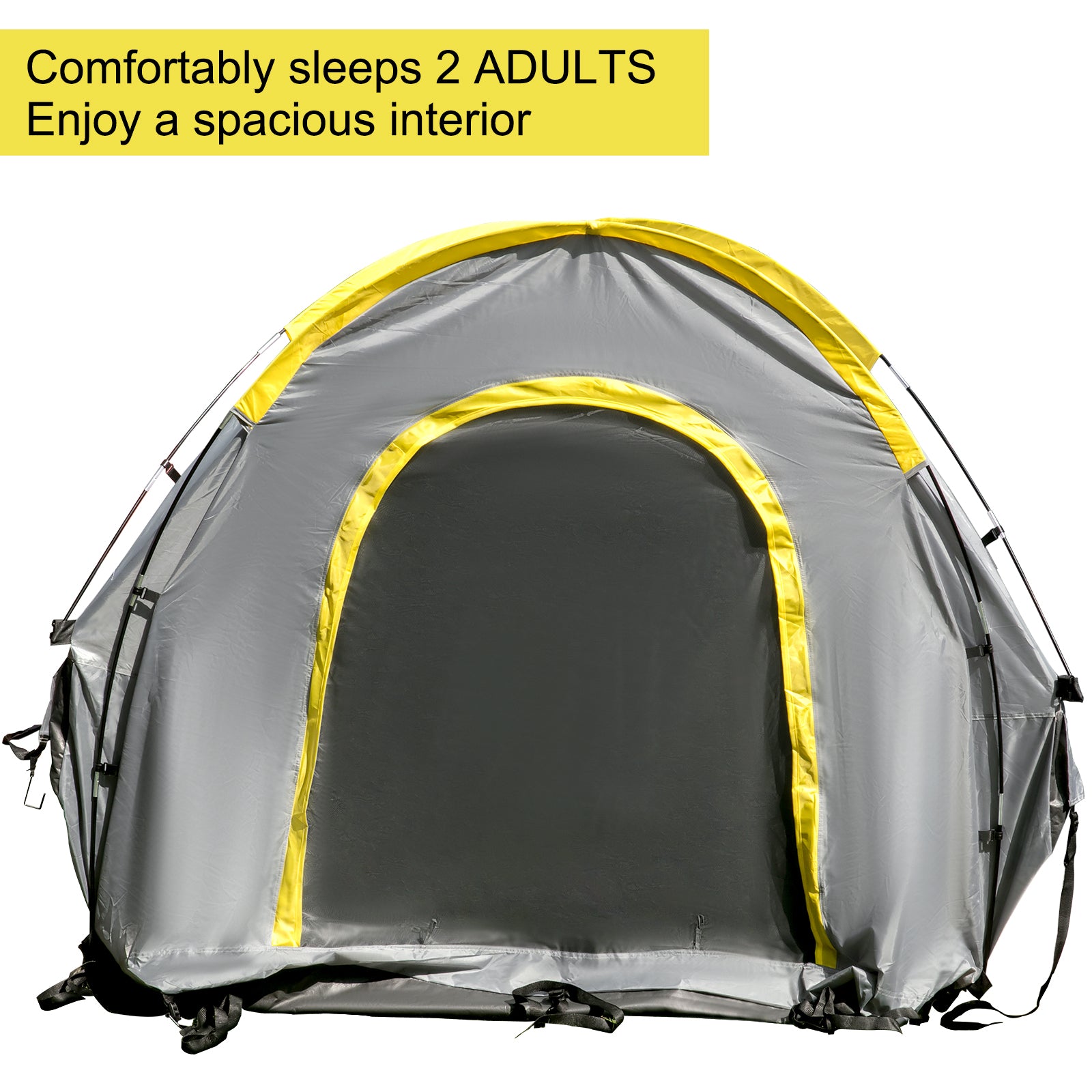 This truck bed canopy is simple to use with the setup guide, easy-to-use poles, and pole pockets. One person can quickly assemble the tent in less than 10 minutes with no complicated procedures.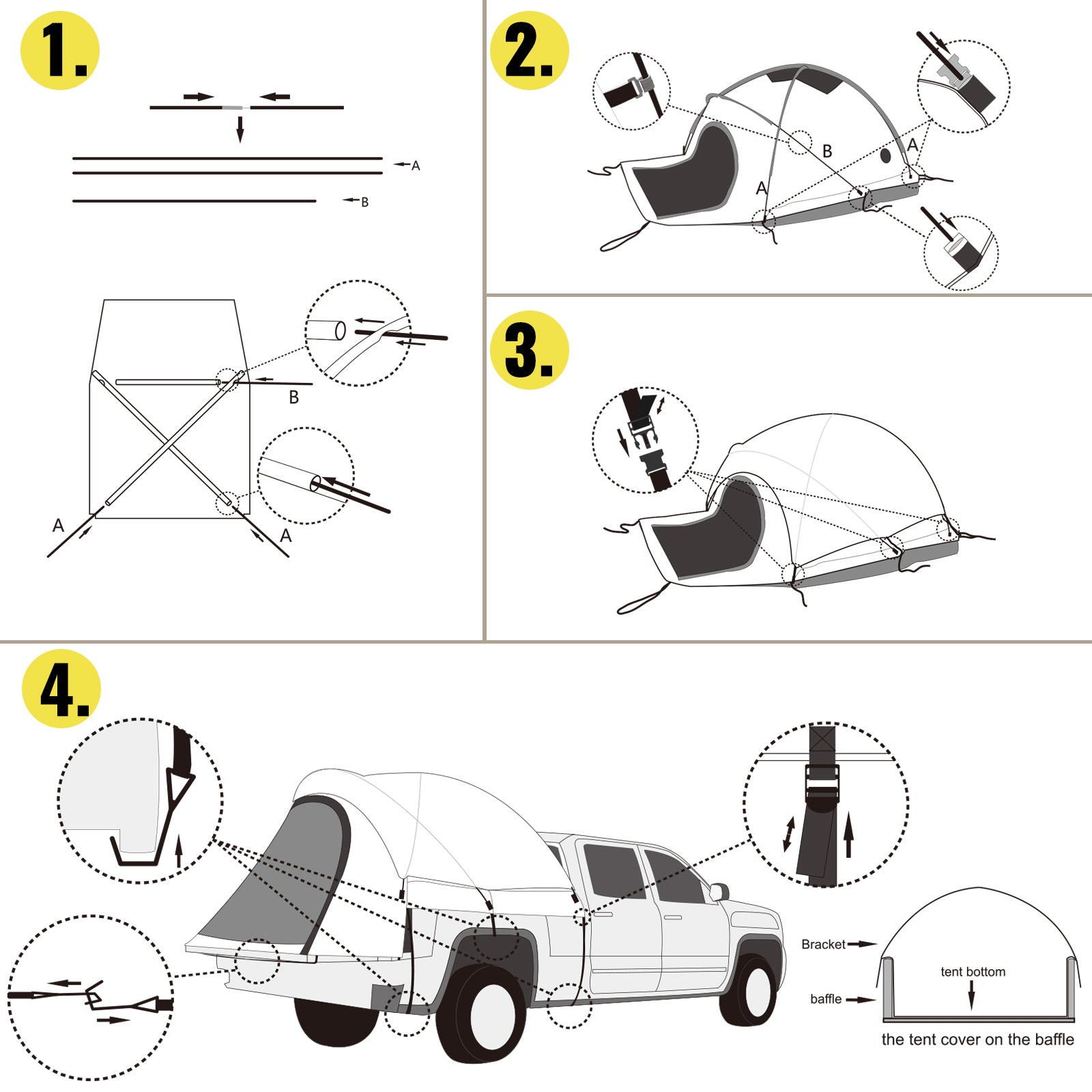 The broad view window provides a better view of the outdoors. Nothing beats the comfort of your vehicle, so you can enjoy the night view while lying on the pickup bed.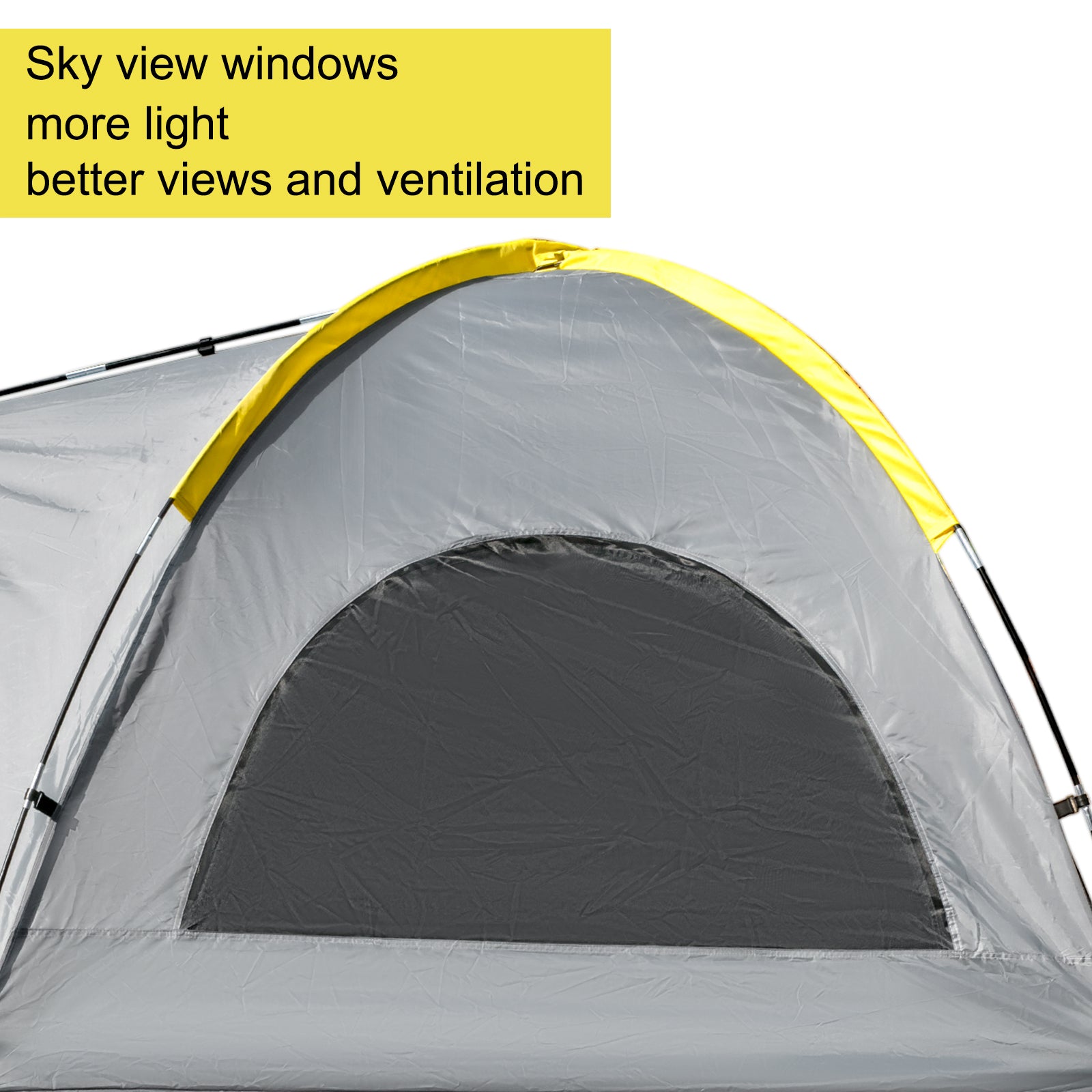 No ground tarp is required. The waterproof floor prevents you from getting wet and dirty and allows you to sleep comfortably at night.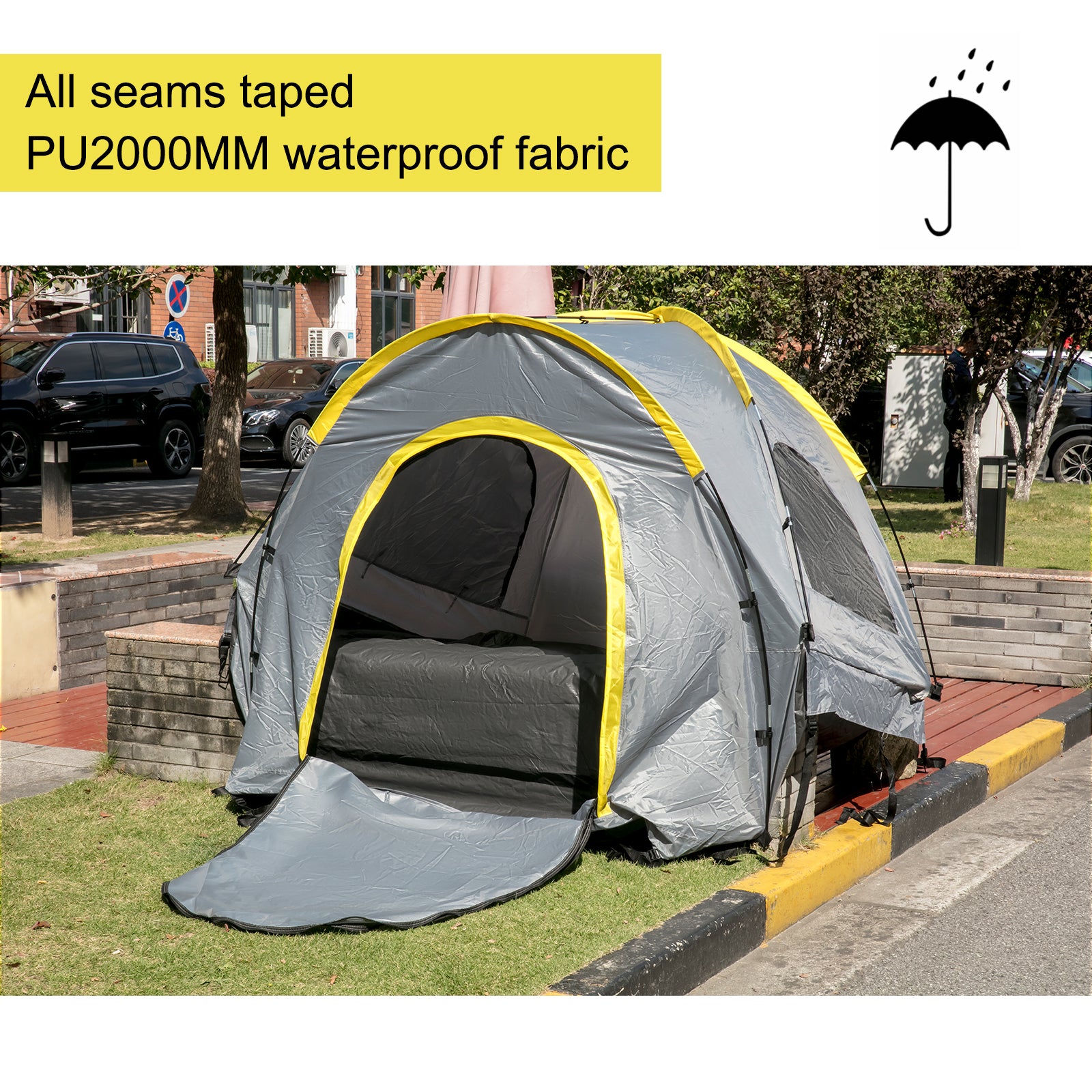 All thoughtful designs: portable storage bag, flashlight, soft strap, and pole pockets—all for your convenient use. Perfect for camping, hiking, fishing, or even lounging at the beach.

Specifications:
Primary Material: PU2000MM Oxford Cloth
Bottom Material: PE
Color: Grey
Applicable Size: 8′ (243.8 cm) / 6.5′ (198.1 cm) / 5′ (152.4 cm) / 6.4′-6.7′ (195.1-204.2 cm)
Package Contents
1 x Truck Tent
1 x Flashlight