Level Up Your Pool Experience with H2Splash!
There's a better way to enjoy the sun and the calming nature of the pool. Soak in style and float with peace of mind, introducing the H2Splash. This ergonomically designed Pool Float Chair provides plenty of support and an abundance of comfort while you're submerged in the water. The H2Splash adjusts to your preferred reclining position and size so that you can enjoy your glass of martini and bask in the sun freely, without the fear of tipping over. Let's get you an all-new pool experience, one H2Splash at a time!
Enjoy the sunshine and relax in the pool or sea with H2Spalsh Floating Lounge Chair and Bed!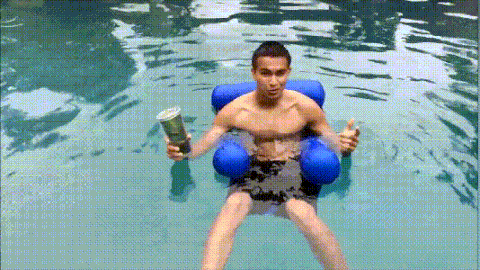 The H2Splash is one of the easiest pool floating chairs to inflate and deflate. Its PERFECT compact size and weight make it easy to store and bring along at any pool or sea adventures. With H2Splash, you can achieve more quality time in the water and release negative energy, so you'll stay cool, refreshed, and relaxed after a comfortable stay in the pool.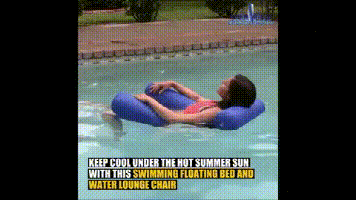 Features:
Perfect Floatation Device: It's sturdy, non-fading, durable, and lightweight, making the H2Splash the suitable floaty for your pool experience.
No Tipping Over: The H2Splash is ergonomically designed to stay floating regardless of position and size. It comes with a backrest and legs resting for a much more comfortable stay in the pool.
Compact and Easy to Store: Our Pool Float Chair is your resting haven in the pool, so we designed it as compact as possible to provide you with a quality floaty that you can bring anywhere. Plus, it's easy to inflate and deflate for easy storing.
 Widely Used: The H2Splash is suitable for swimming pools and beaches. You can take it anywhere; whether it's salty water or in the pool, our Pool Float Chair will not disappoint!
The H2Splash is an aquatic entertainment product for entertainment and leisure, used in swimming pools and seaside.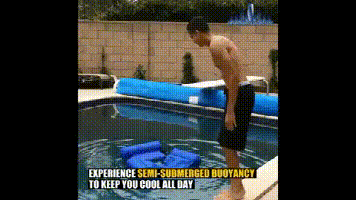 Adjustable Support
With H2Splash, you can control your sitting or reclining position quickly and easily. It comes with two sets of straps that allow you to position yourself comfortably regardless of your size. Whether you're sitting upright or fully reclined, you'll experience semi-submerged buoyancy to keep you cool all day!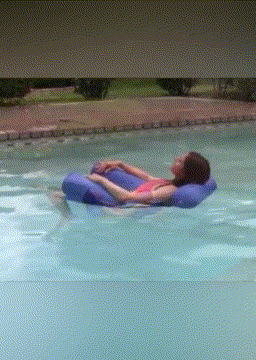 Durable Upgrade!
You spoke; we listened. We've upgraded our H2Splash to accommodate all your pool entertainment needs. Now, the structure of the H2Splash is made of quick-drying quality denier nylon with upgraded reinforced stitching at the straps for a much durable design. The sidearms and headrest feature integrated inflatable bladders made of strong 12 gauge vinyl for better comfort (based on customer feedback). We've made the necessary improvements to ensure that your H2Splash Pool Float Chair is built to last.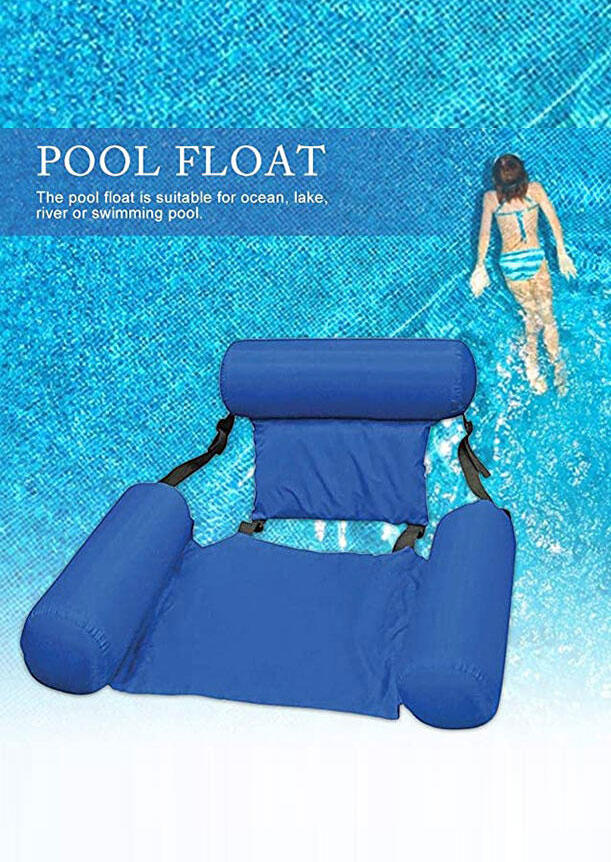 All-Day Pool Comfort
With H2Splash, you'll enjoy every moment in the pool with a great amount of comfort. Our sidearms and headrest upgrade has an integrated inflatable bladder made of heavy-duty vinyl to provide back and arm support for all-day lounging in the pool, floating on the lake, or drifting on the river. Our Pool Float Chair will keep you semi-submerged, so it's easy to keep cool under the hot summer sun!

Specifications:
Material: PVC
Size: About 1200x1000x1000mm / 47.24×39.37×39.37in
Net Weight: About 500g
Gross Weight: About 500g
Package Include:
1* Summer Inflatable Foldable Floating Row
Notes:
Due to the different monitor and light effects, the actual color may differ from the picture color.
Please allow a 1-2cm difference due to manual measurement.