Spice Up Your Pool-venture this Summer!
Want to lounge and chill in the pool all day without fully soaking your body in the water? Or do you want some Instagram-worthy toys to add to your summer pool adventures? Look no further; the Cool n' Cliq is here to transform your boring day into one relaxing pool lounging spectacle!
The Cool n' Cliq measures 59 inches long, enough to give you a comfortable place to lie down, soak, chill, and get that perfect summer tan. It comes with a beer, glass, or can holder to let you enjoy your refreshments while floating. There are different designs you can choose from for that Instagram-worthy shots. You can either go with plain and classy or colorful and playful—the Cool n' Cliq is all about fun this summer.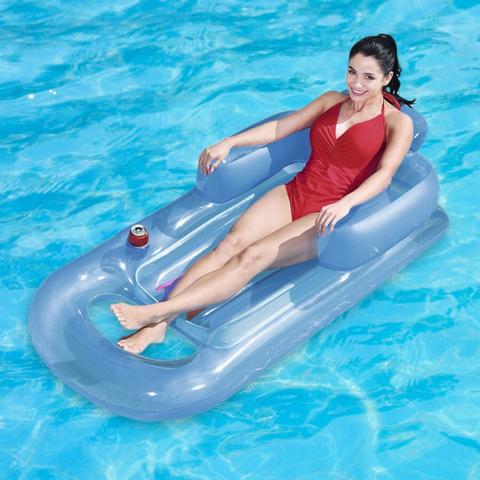 Get Cooled and Relaxed in Minutes!
With its inflatable design, the Cool n' Cliq Pool Float Chair is extremely lightweight and takes only a few minutes to inflate with air. Its highly buoyant body helps you stay afloat on any body of water so that you remain calm and relaxed all day long. Ready your favorite cocktail, and hop on to a relaxing summertime with Cool n' Cliq!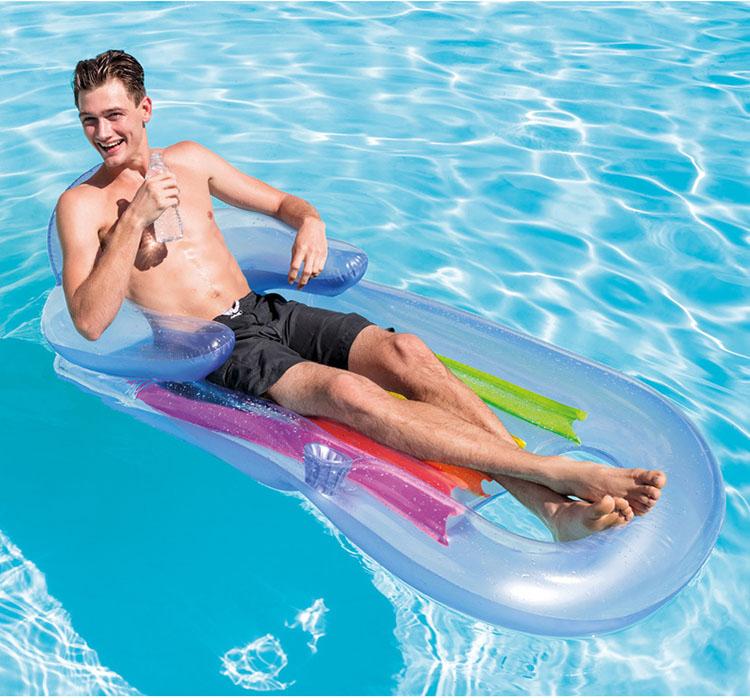 Comfort and Action, All-in-One!
Designed for your comfort and convenience, the Cool n' Cliq Pool Float Chair comes with a drink holder so that you can stay refreshed during hot summer days. Not only that, but this floating lounger comes with a headrest and armrest that make the whole pool lounging experience more enjoyable and relaxing.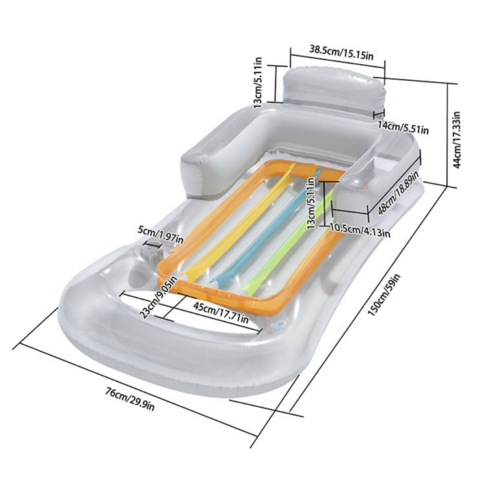 No Tippin Over, Just Pure Bliss!
Best out of all, the floating lounge chair is fitted with multiple columns to keep your body at the center and in place. Forget all your worries even for just a few hours; the Cool n' Cliq ensures you'll stay on, relaxed without the fear of falling or tipping over. So go ahead and start lounging on our inflatable pool chair and let the bad vibes float away.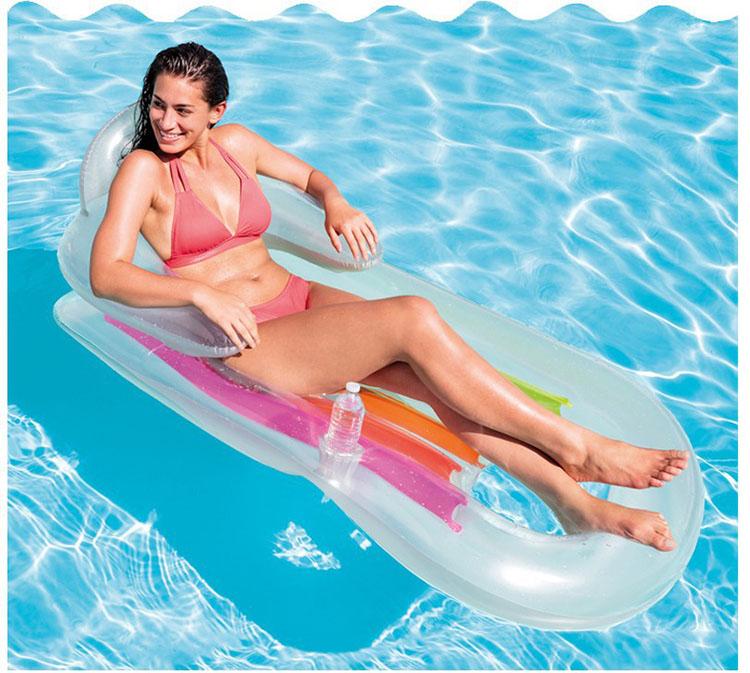 Features:
Quick Inflation – Inflating the floating pool chair can be done by blowing into it with your mouth or by using a pump. Its two separate air chambers allow you to inflate the chair float in minutes with extreme ease.

Vibrant Color – This chair float comes in two vibrant color options, making them stand out in the pool. Never lose the floating pool lounge amongst all your things because of its beautiful white or blue color.

Repair Patch – Worried about getting your Cool n' Cliq punctured while traveling? Don't be; we've added a repair patch that will fix perforation in minutes!
Portable – Easily deflate the floating pool lounge chair by opening the valve and pressing on its body until all the air is released. Once the floating lounger is all dry, you can fold it up and take it to your next destination.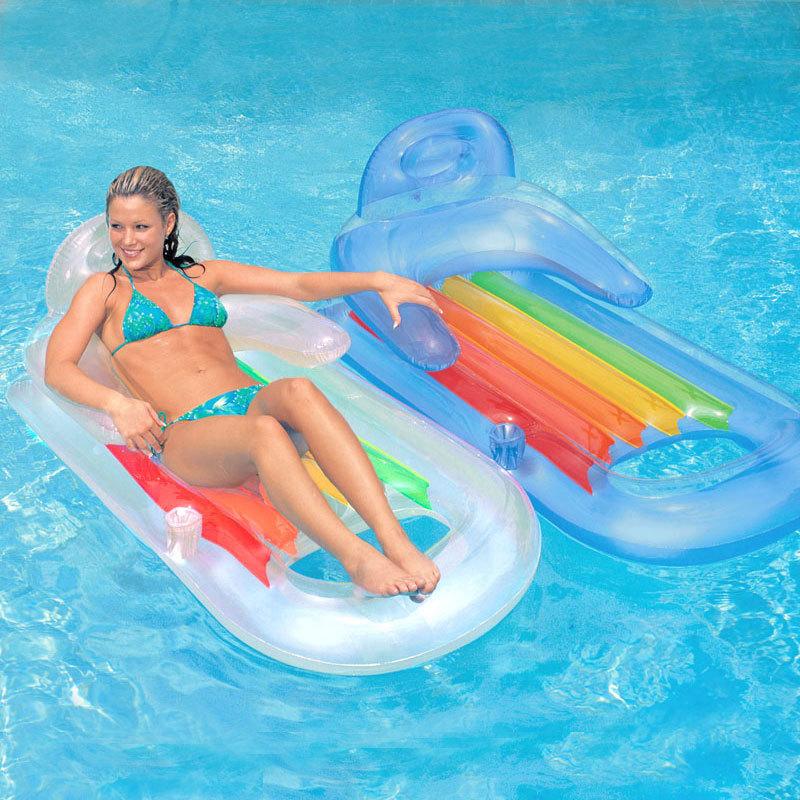 Specifications:
Material: PVC

Item Pattern: Blue/ Grey

Load Capacity (Fully Inflated): Approx. 90kg/198lbs

Cup Holder Diameter: 5cm/1.97in

Vinyl Thickness: 0.23mm/0.01inches

Item Size (Inflated): 150x76x44cm/59×29.9×17.33inches

 Size: 23.8×23.8×6.2cm/9.38×9.38×2.45inches

Weight: 1.23kg/2.72lbs
Package Includes:
1x Inflatable Pool Lounger

1x Repair Patch
Tips:
Due to the difference in light and computer monitor, the picture may differ from the real thing. This issue is common across a wide range of products.
Please allow a 1-2cm size difference.
Please do not over-inflate.
Avoid having the Pool Float Chair in contact with sharp objects.