Designed for maximum comfort.
Don't make biking a strenuous activity on the butt. Get the right cushion you need with G27-Tracks Bike Seat and make "the perfect saddle" for all types of road conditions at arm's reach.
Why the G27-Tracks' the Perfect Saddle for You!
GET EXTRA PROTECTION: With our high-quality get and highly elastic sponge padding, no butts will be taken for granted. Our design contributes to reducing the weight off your buttocks and redistributes pressure so that every bike ride feels as comfortable as possible, no matter how short or long the journey is. Plus, it's finished with PU Leather and moisture-resistant fabric to protect the surface from damage and provide you with a long-lasting using experience.
IMPROVED HIGH-QUALITY MATERIALS: The comfortable surface of the bicycle seat is non-slip and wear-resistant with high density artificial greasy gel and a more elastic sponge inside for extra comfort. Compared with typical plastic polymer, the synthetic fat gel makes every ride as smooth as possible. Our gel materials are durable, comfortable, and better protect the buttocks. The chunky design is suitable for reducing stress and staying away from the pain of a long journey.

EASY INSTALLATION: We offer you a waterproof saddle cover, a screwdriver, and a removable saddle adapter FOR FREE. The universal bike seat replacement is perfect for any standard bike, such as mountain bike, road bike, city bike, hiking bike, stationary bike, etc.

UNIQUE ANTI-SLIP PATTERN DESIGN: The surface of the mountain bike seat is provided with an anti-slip pattern. It also has our custom logo that can reproduce an anti-slip effect and an anti-slip effect. The non-slip pattern design makes our saddle unique and beautiful.

BREATHABLE AND STREAMLINED DESIGN:

The G27-Tracks comes with a scientific ergonomic design that keeps the buttocks free from discomfort. There is also a hollow vent design that improves ventilation while riding. This aerodynamic design prevents friction on the inside of the thigh for extra protection and comfort.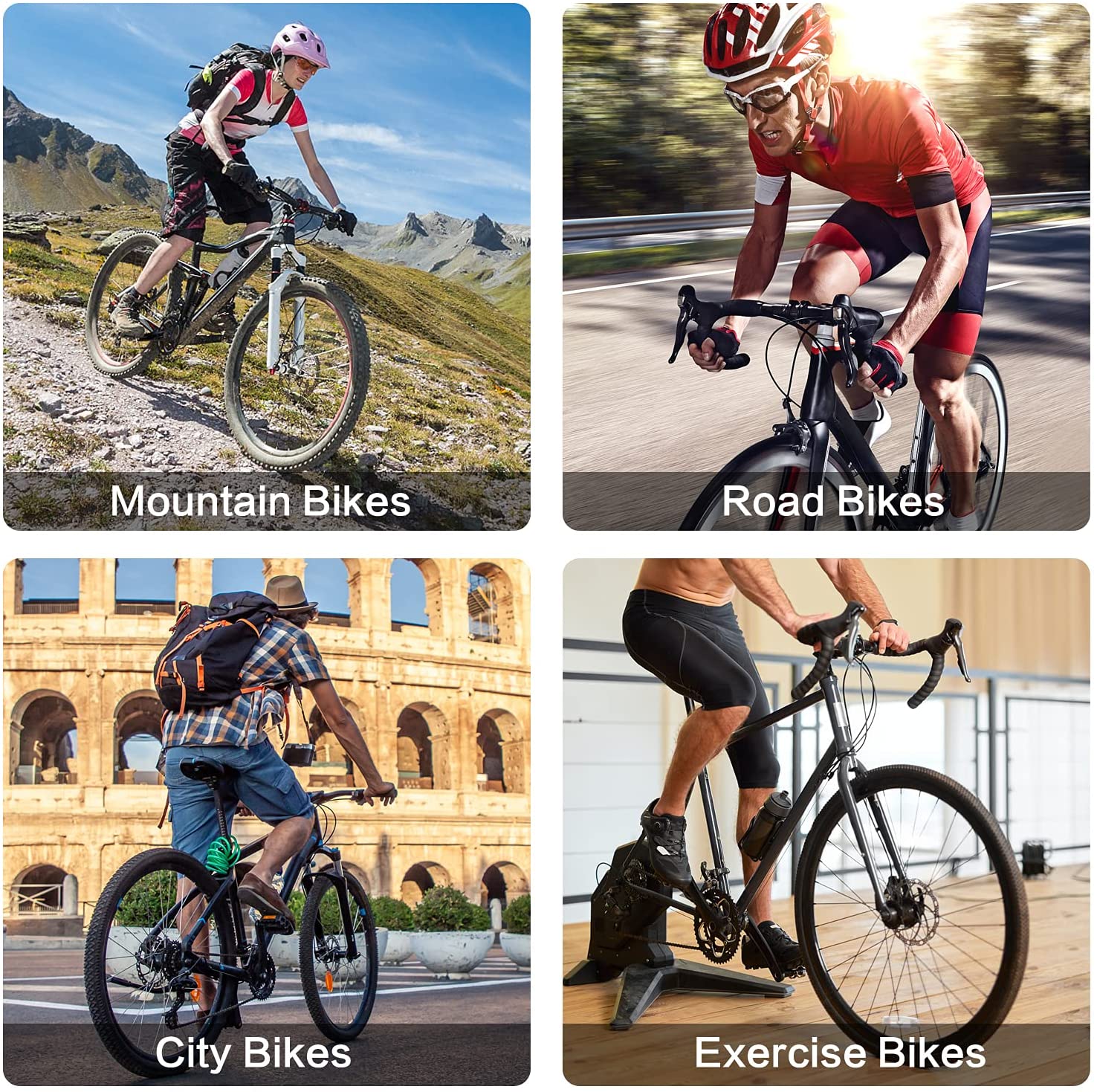 The Perfect Gift for Every Biking Enthusiast
Cycling is a healthy and romantic exercise when you ride freely with your friends and family. Our bicycle seat is ideal to use as a comfortable bicycle seat for both women and men. It is perfect for riding safely and relieves pressure and prevents sweaty discomfort— keeping you away from the pain for a long time of travel so that you can enjoy your happy long-distance cycling trip.
Product Description
Perfect Choice: G27-Tracks Soft-Padded Bike Seat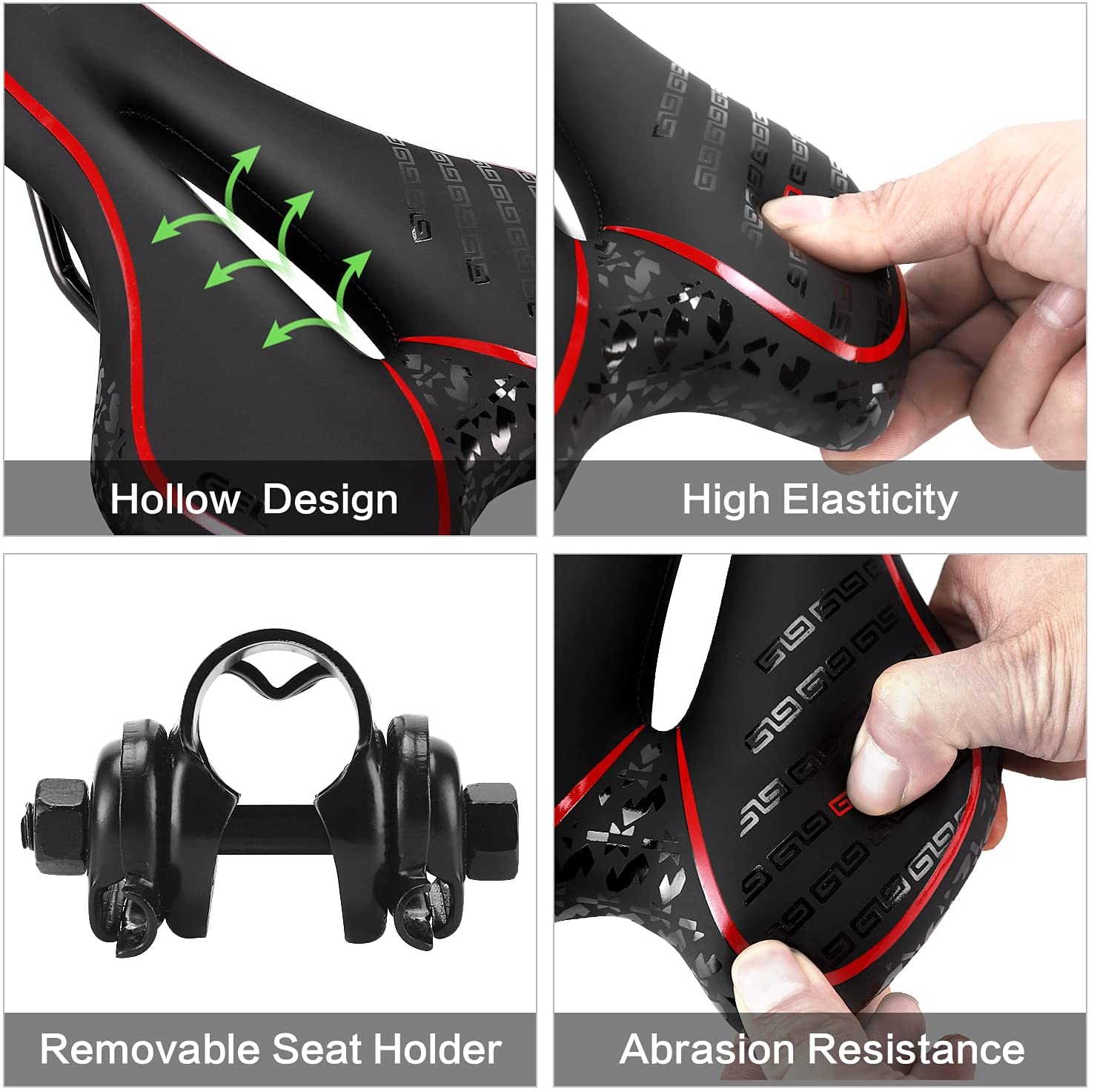 Characteristics: The surface of the G27-Tracks bike seat cushion is non-slip—thanks to the synthetic leather texture and high-density artificial greasy gel inside. This design provides a long-lasting, comfortable, elastic, and very soft bike seat that's not harsh to your buttocks every time you hop on your bike.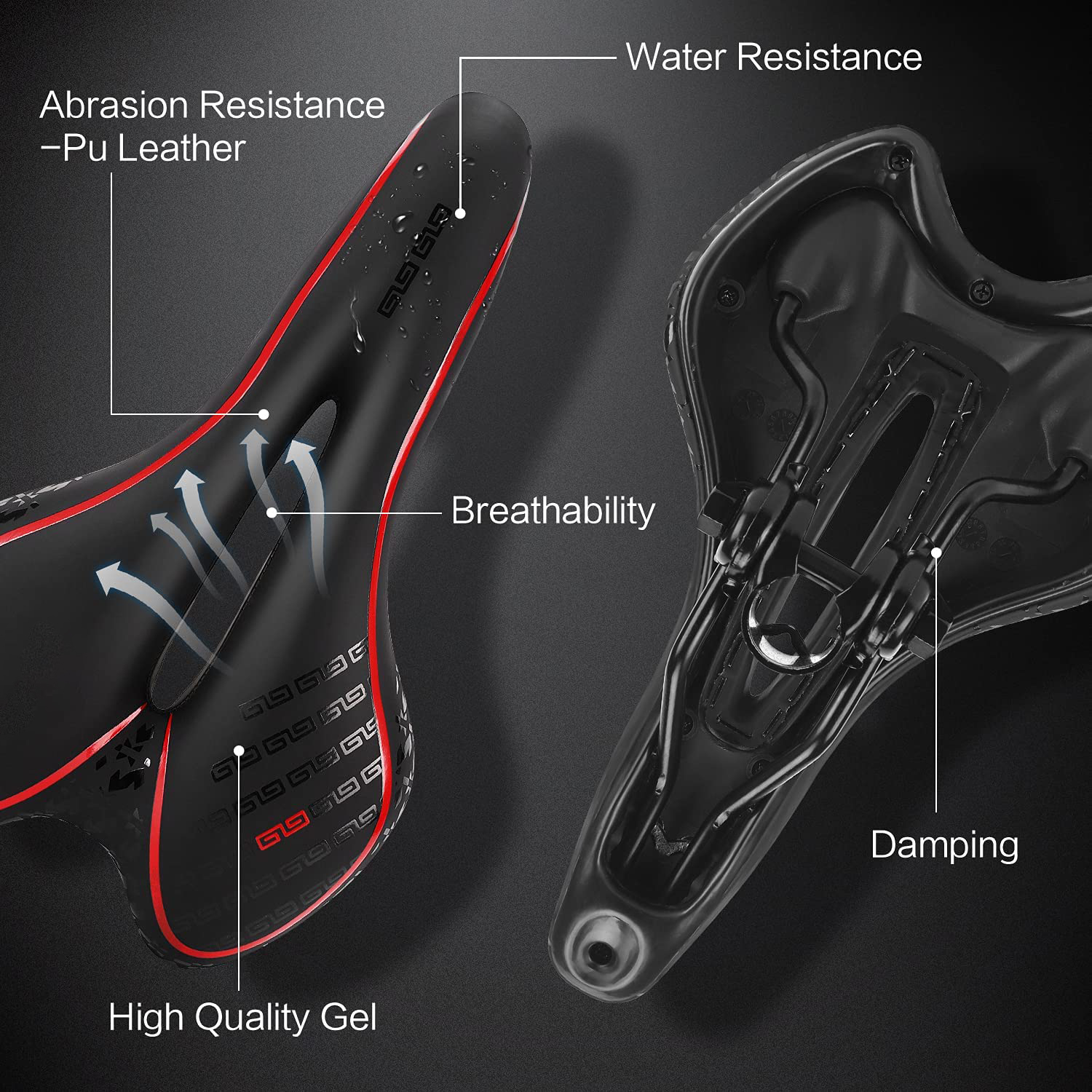 Universal Saddle Mount: The G27-Tracks is 100% easy to install. It fits any standard bike and comes with a protective cover so you can take it anywhere you want.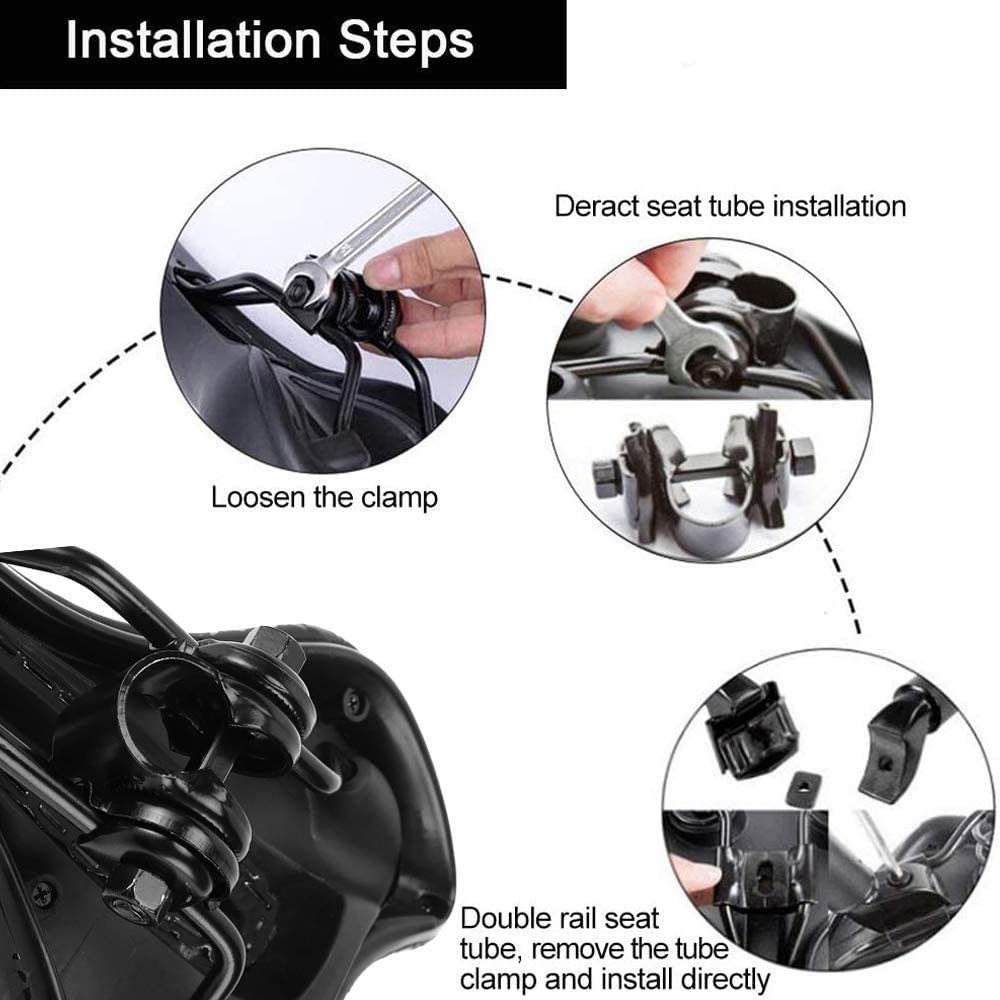 High Quality: Experience a more comfortable stand to accommodate your long trips. Our use of memory foam absorbs the discomfort of road bumps, protecting your bones and the lower back for a more enjoyable biking experience.
Streamlined Design: The narrow front design keeps the driver safe from irritation and discomfort caused by rubbing against the seat.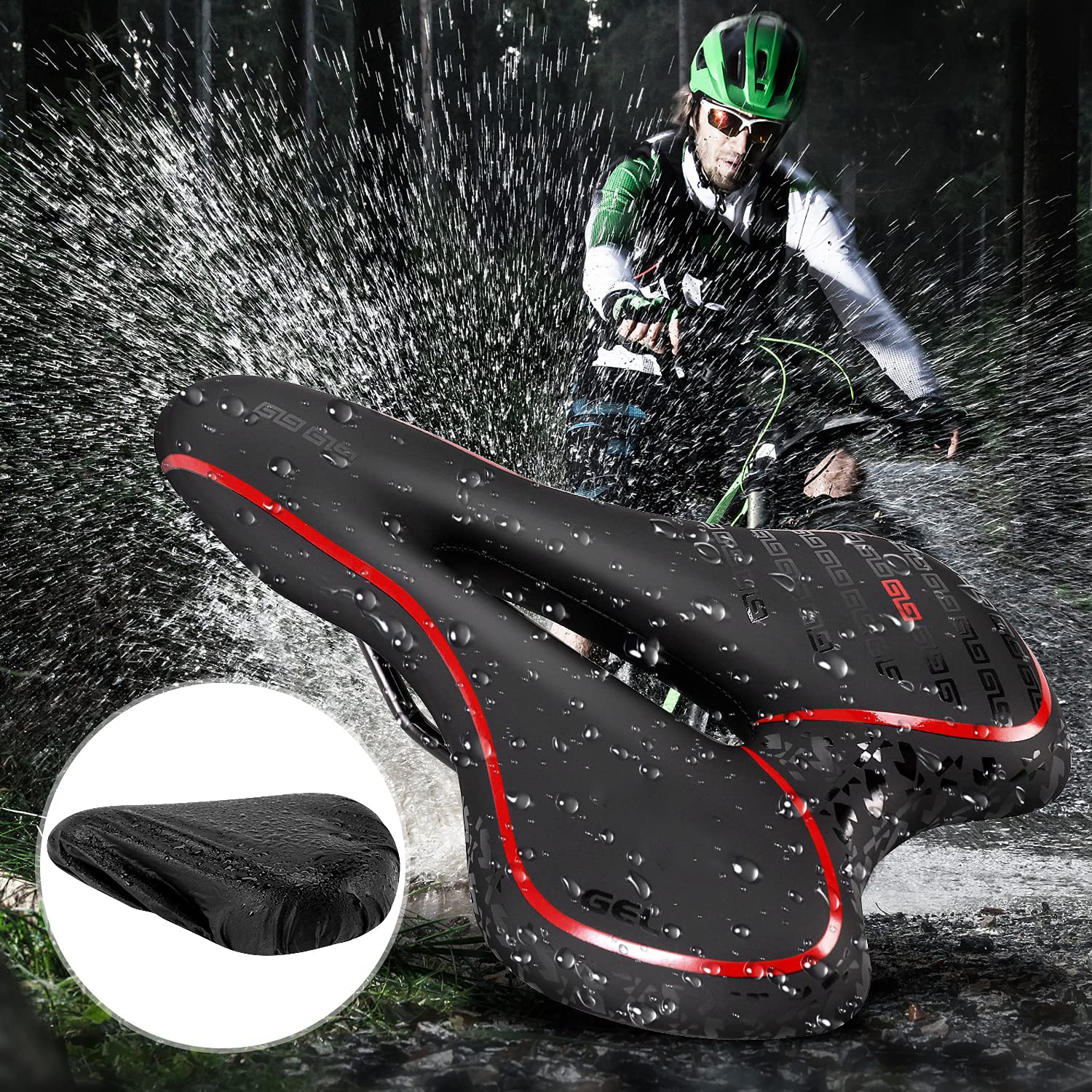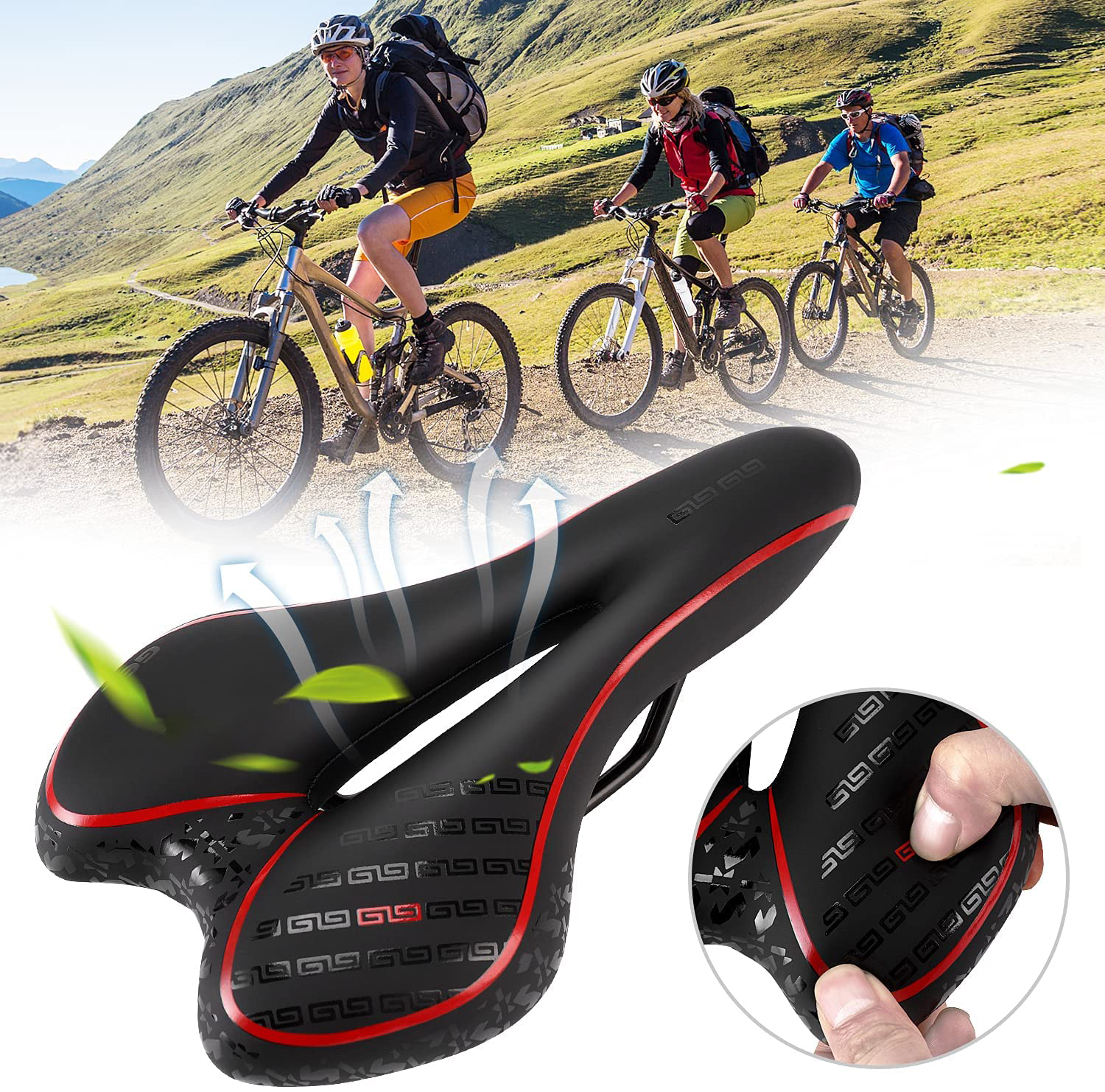 Central Hollow Design: Central cutout for better ventilation reduces pressure on sensitive body parts for increased breathability and comfort while riding.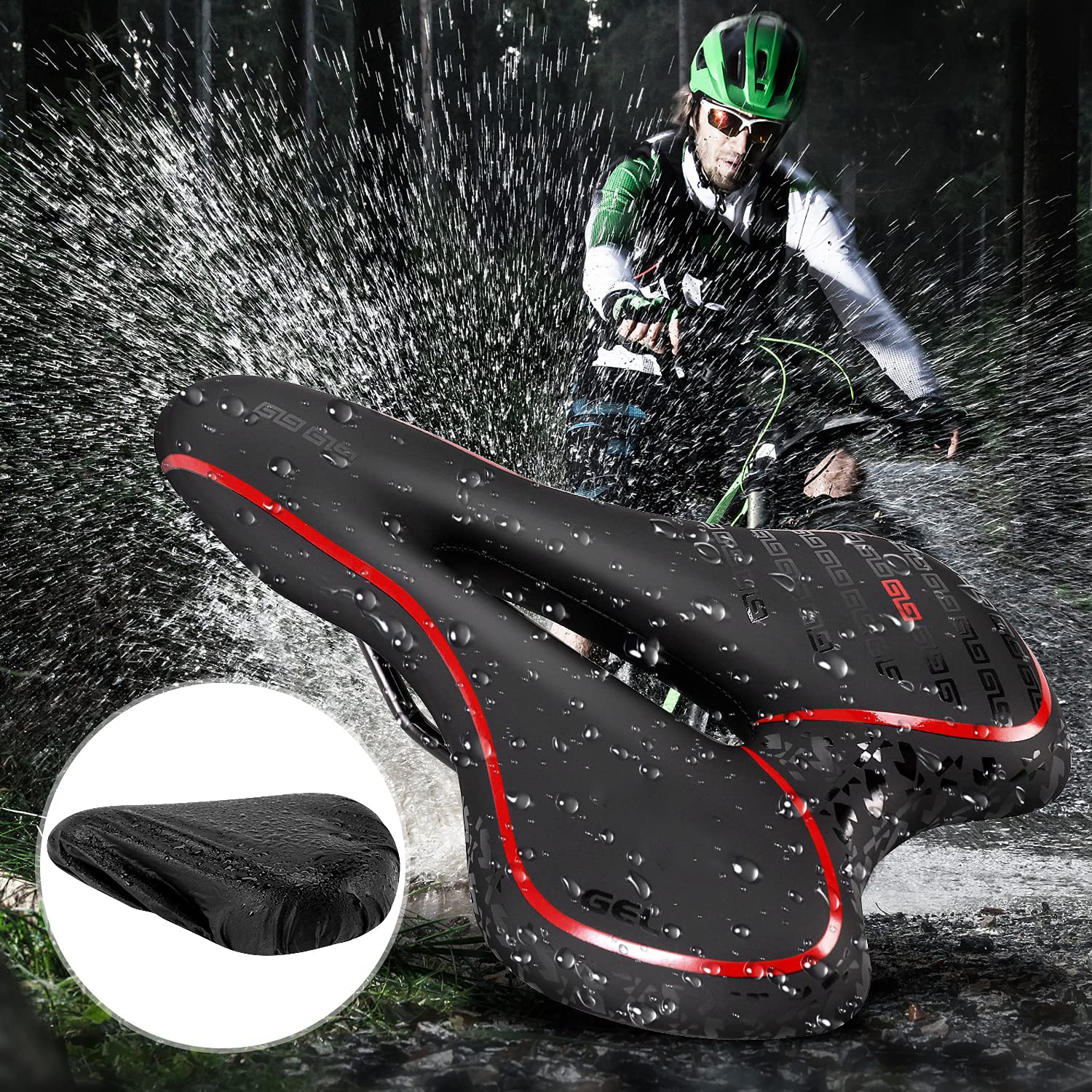 Specs:
Size: 11 x 6.3 in.
Filling Material: High-Density Artificial Greasy Gel.
Surface Material: Environmental Waterproof Artificial Leather, Wear-Resistant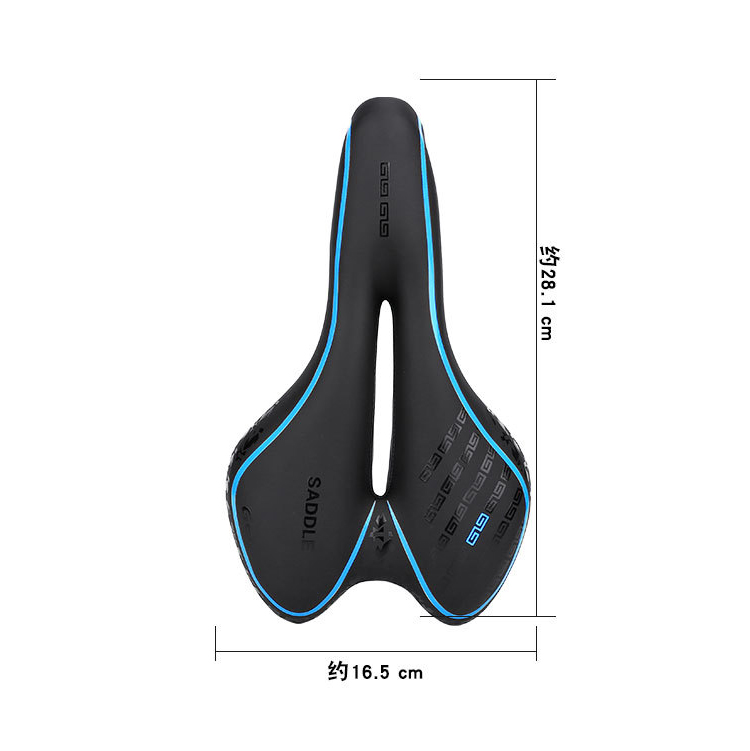 Package Includes:
Bicycle seat
Rain seat cover
Double-sided wrench
Removable tube clip