Thicker means better—Expando Bikes.
Your bike saddle is an extension of your body, not a contraption. Expando Bikes is here to make every bike ride as comfortable as possible. Our premium bike seat is designed with a 5-inch thick, soft gel padding that effectively reduces weight and redistributes pressure to create a butt-friendly surface whenever you take your bike for a ride.
Every bike enthusiast calls the Expando their most reliable and comfy seat for short and long adventures. So, if you're still looking for that "perfect bike seat" to complete your setup, there's no other name to choose but Expando!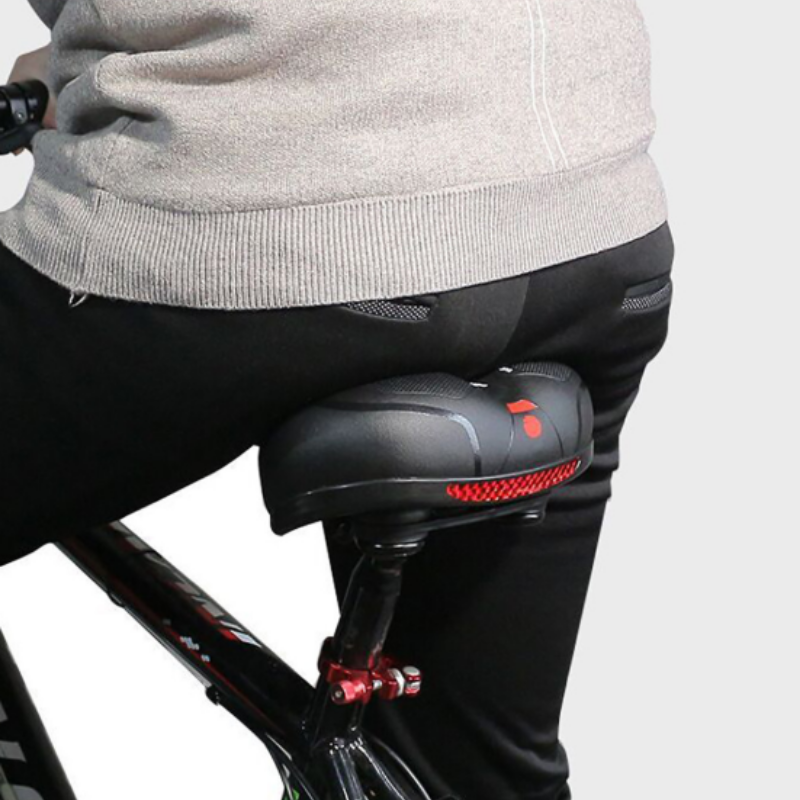 We understand your comfort needs.
The Expando Bikes is made with a steel base, and the cushioned bike seat will keep its shape no matter how many times you use it. Its thick foam padding will give you the softest cushion support ever to avoid straining your bottom while you ride.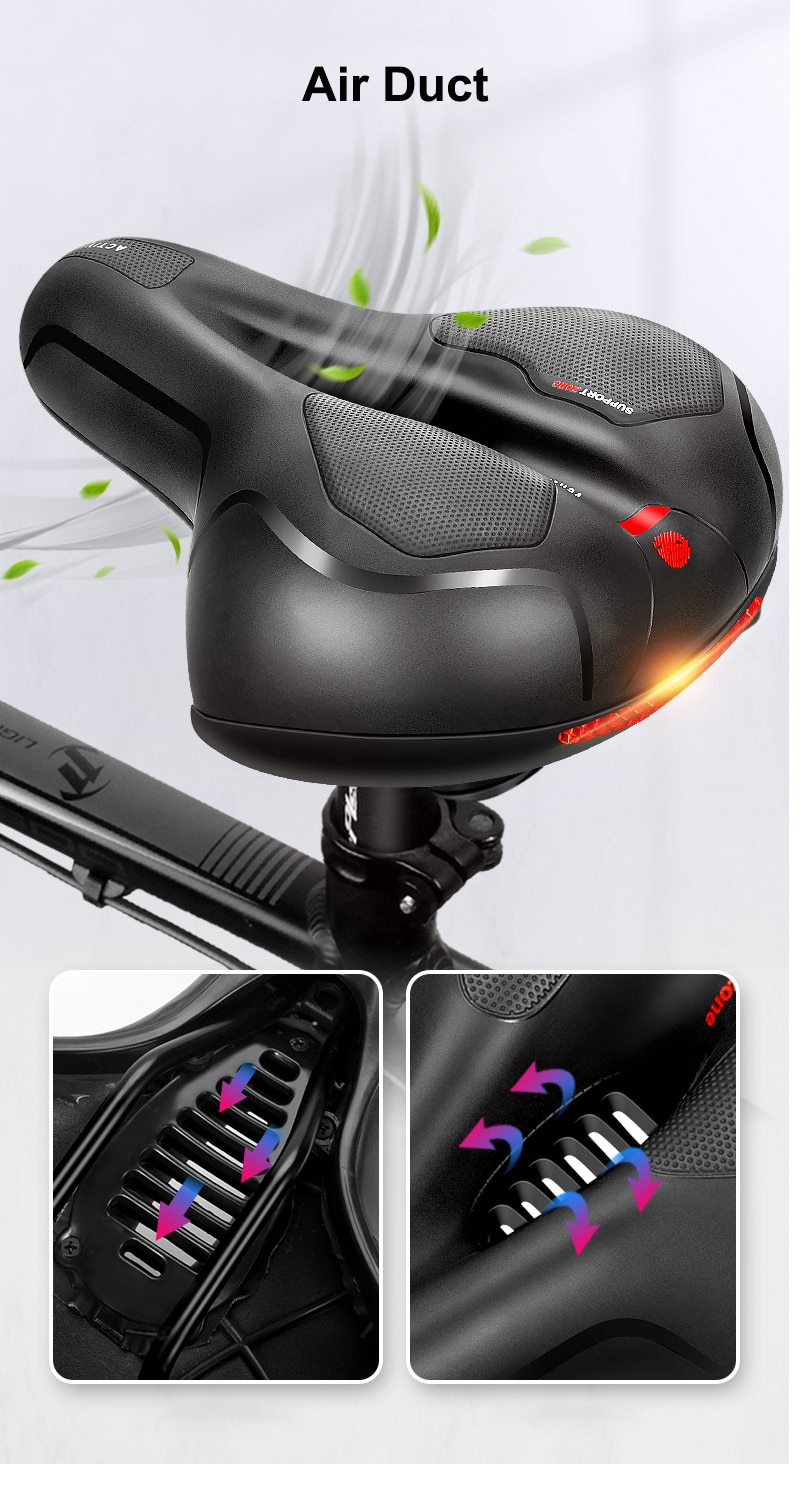 Designed with safety and ventilation features.
No matter where the road will take you, the Expando Bikes got you covered.
SAFETY: Equipped with a reflector on the back, the mountain bike seat keeps you safe when biking at night. This way, you'll be fearless when riding down the streets, even when it's dark out.

VENTILATION: With our center ventilation design, you can say NO to sweaty, intimate areas whenever you go for a ride.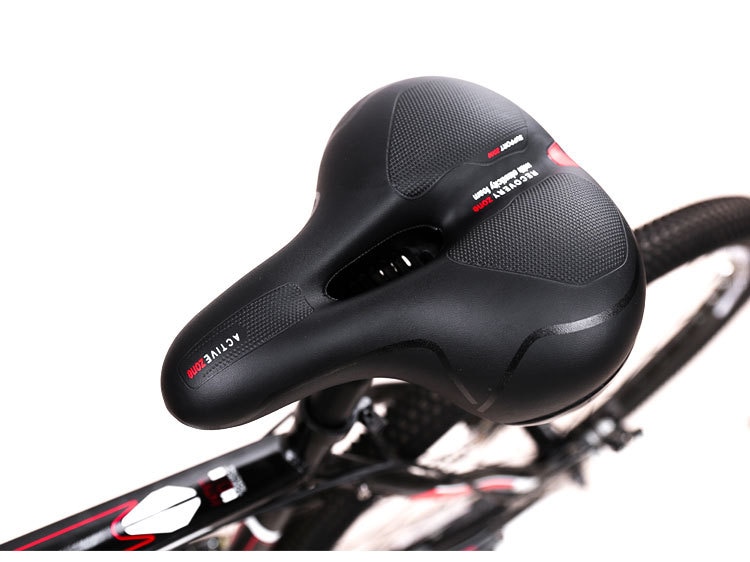 Water-resistant for a long-lasting riding experience.
Our wide bike seat is waterproof, keeping the saddle away from absorbing moisture and ruining the material. With Expando, you'll never have to worry about having uncomfortable and unsafe bike rides ever!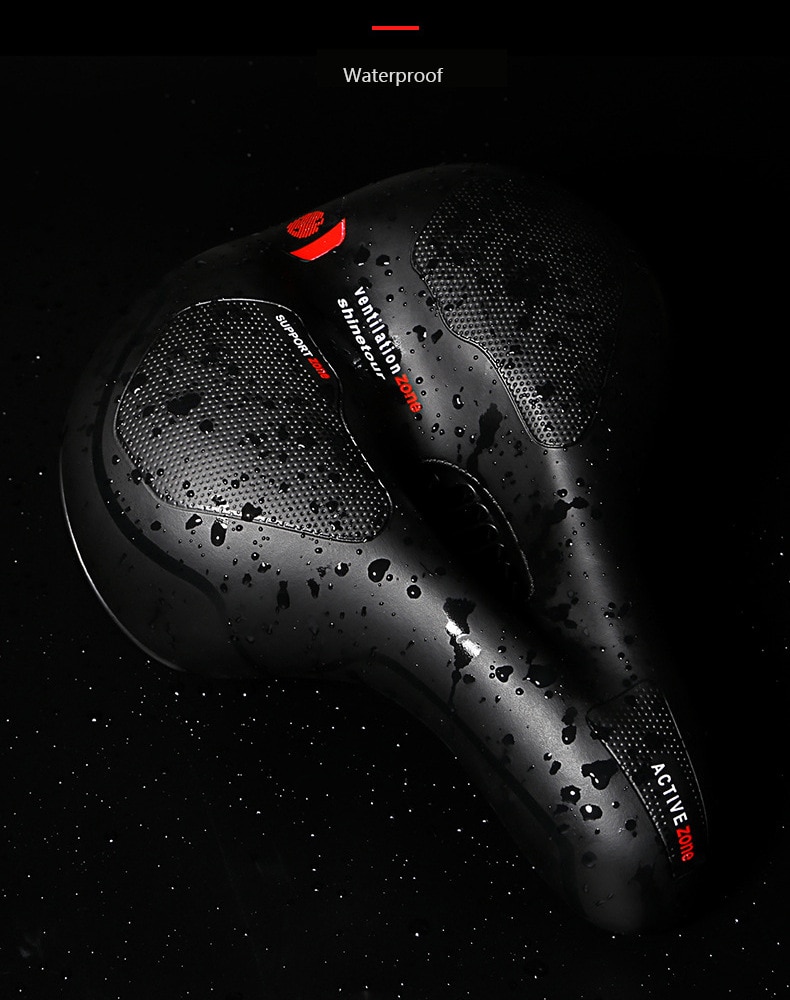 More reasons to choose Expando Bikes:

COMFORTABLE: The padded bike seat's soft cushion and breathable leather material will help keep your bike ride light and comfy. Its saddle design perfectly hugs your bottom, preventing you from getting sore when biking.
EASY TO CLEAN:

Regular bike riding can accumulate dirt on your big bike seat. Getting it clean is as easy as wiping the dirt off with a damp cloth.

HIGH-QUALITY:

Made with premium-grade steel, leather, and foam, the bike seat can be used for a very long time. Its high-quality build ensures that it won't be deformed or damaged even with regular use.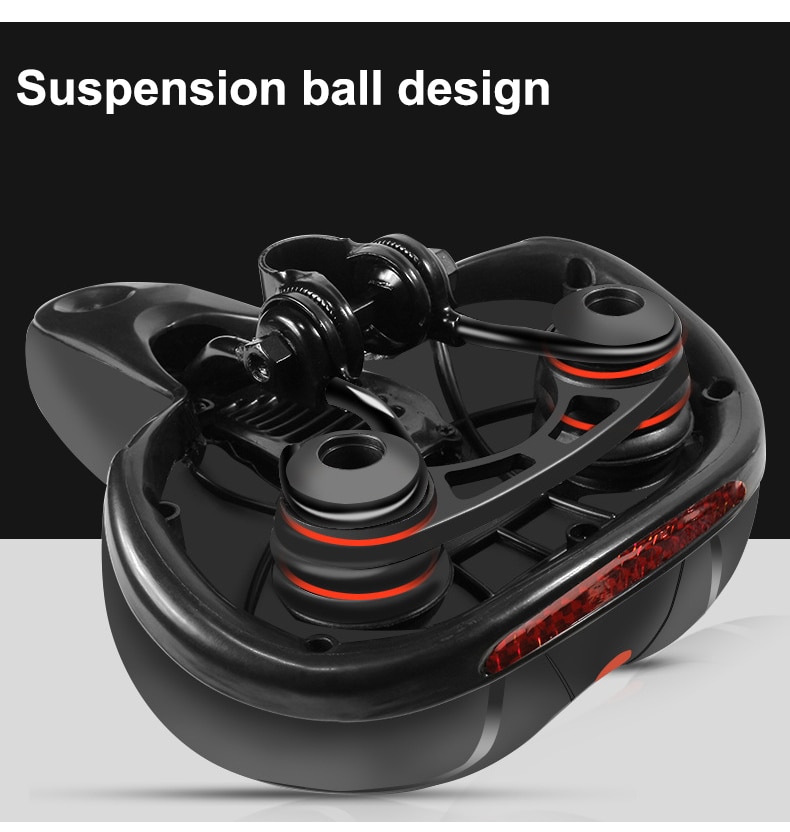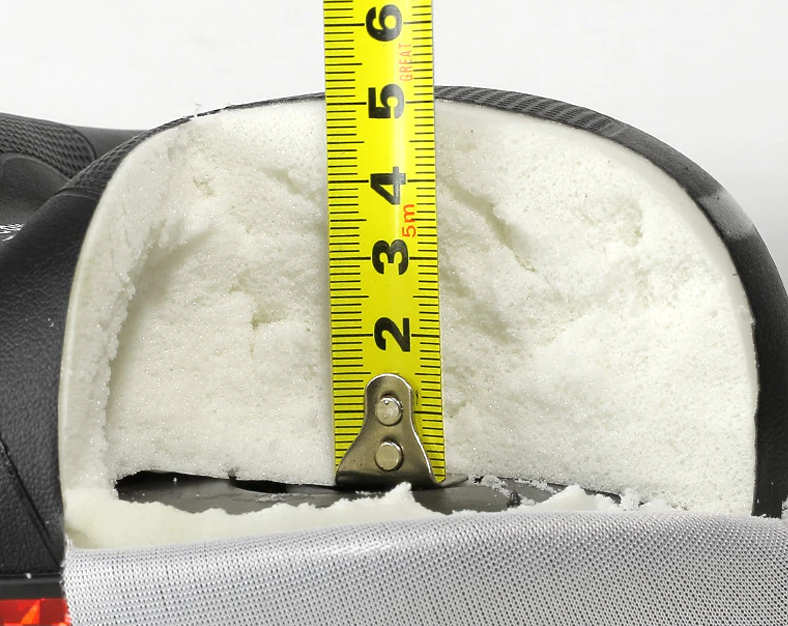 We're 100% easy to install and universal fit.
Our Expando Bikes saddle can be installed on any seat post. Just install it as a standard saddle, and you're good to go. It also comes with installing tools to assist you. Plus, our bike seat is compatible with any standard bike, such as mountain bike, road bike, city bike, hiking bike, stationary bike, etc.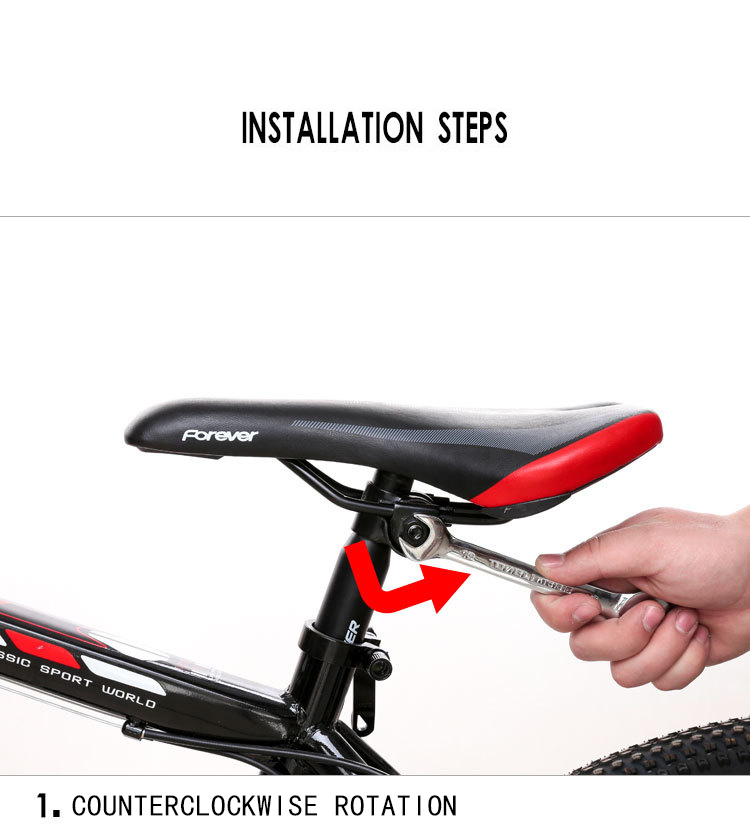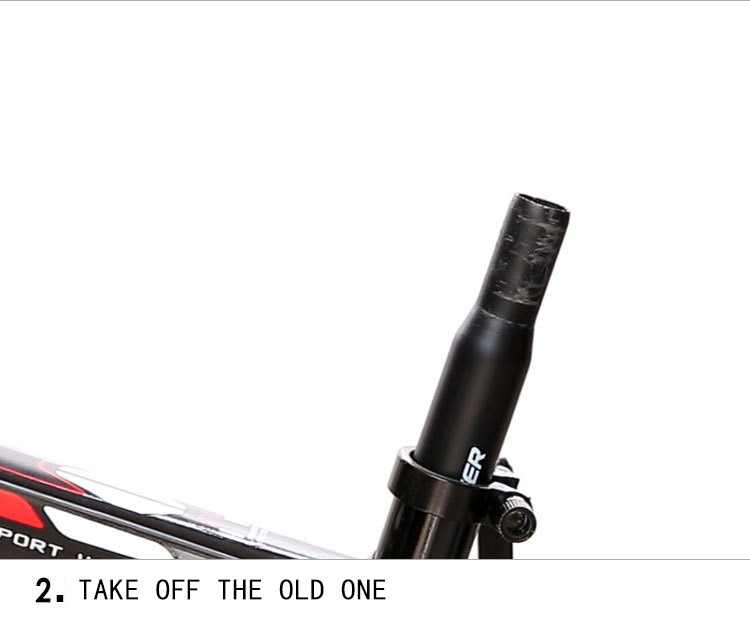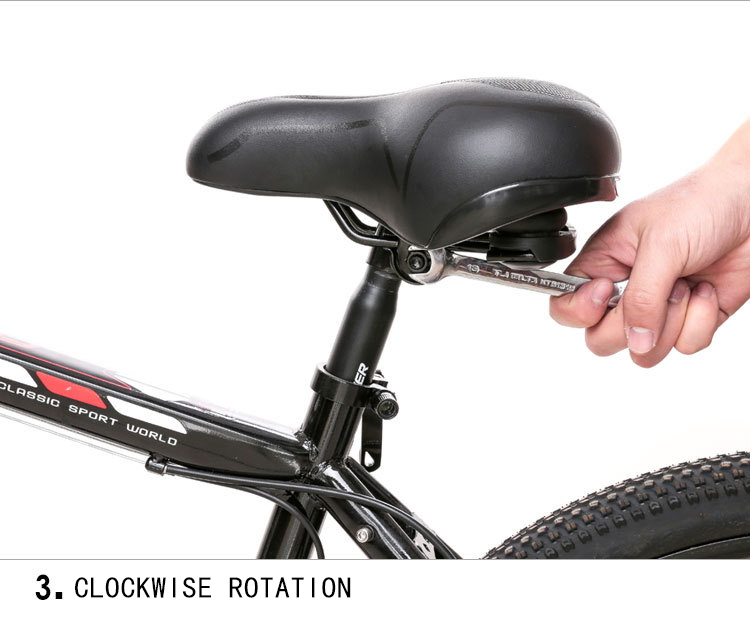 Specifications:
Material: Polyurethane + Leather + Steel

Color: Black and red

Size: 25 x 20cm – 9.8 x 7.9 in (L x W)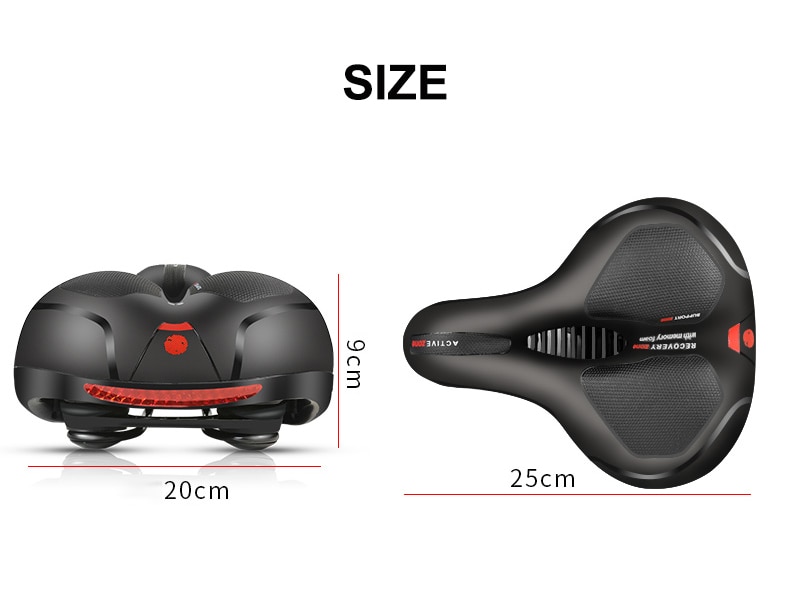 Package Includes: