The Fish-O-Pack Fishing Backpack is designed for fishing enthusiasts, hikers, and campers. It offers versatile tackle storage with 2 large main compartments and 2 external pockets. Ensure your tackle gear is accessible and easy to carry during your fishing excursions with the Fish-O-Pack Fishing Backpack.
Organize all your fishing gear and personal belongings when going on fishing trips by using our heavy-duty fishing backpack. Made with high-quality ballistic nylon, this premium tackle bag is highly durable and ready to take on your regular fishing outings.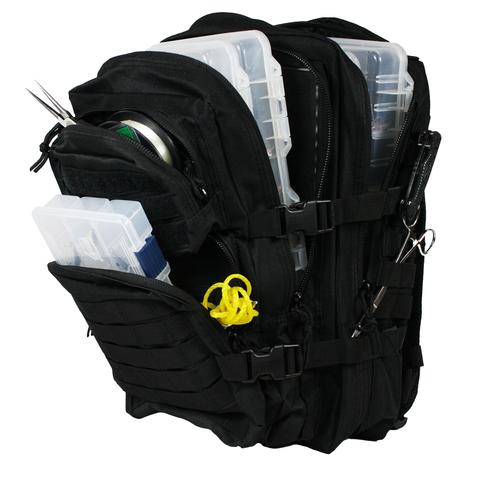 Unlike typical backpacks, the Fish-O-Pack Fishing Backpack comes with rugged loops at its surface that provide a secure place for you to hold long objects. There are also security loops sewn on each side of the fishing bag for you to insert fishing poles on with ease.
Equipped with multiple compartments, this backpack provides you with enough space to store bulky tackle boxes and extra clothes. Not only that, but the fishing tackle bag comes with buckles that can be tightened to keep the contents of the bag from moving around.
Even better, the Fish-O-Pack Fishing Backpack features highly breathable padding to help you stay comfy while you carry it on your back. Have enough storage space for all your fishing gear by using our waterproof fishing backpack.
Features
High quality – the entire fishing backpack was designed with luxury and space in mind. Made with denier fabric, the tackle bag was made to last and withstand regular use in extreme outdoor conditions.
Multi-purpose – from storing fishing rods to hooks and baits, our tackle box backpack does it all. This fishing bag is super convenient and makes all of the gear extremely easy to access.
Durable – our tackle backpack is perfectly designed for outdoor use and constant water exposure. Not only that, but the fishing tackle bag won't easily wear out no matter how many times you take it on your fishing adventures.
Specifications
Dimensions: 18 in (l) x 12.5 in (w) x 9.5 in (depth)
Material: 600d ballistic nylon
Package Content
1* fishing tackle backpack
Full-Length Zipper System
The Fish-O-Pack Fishing Backpack is designed with a full-length zipper system that allows you to open the pack fully from top to bottom. This allows you the optimal space to store or access your large or small tackle boxes.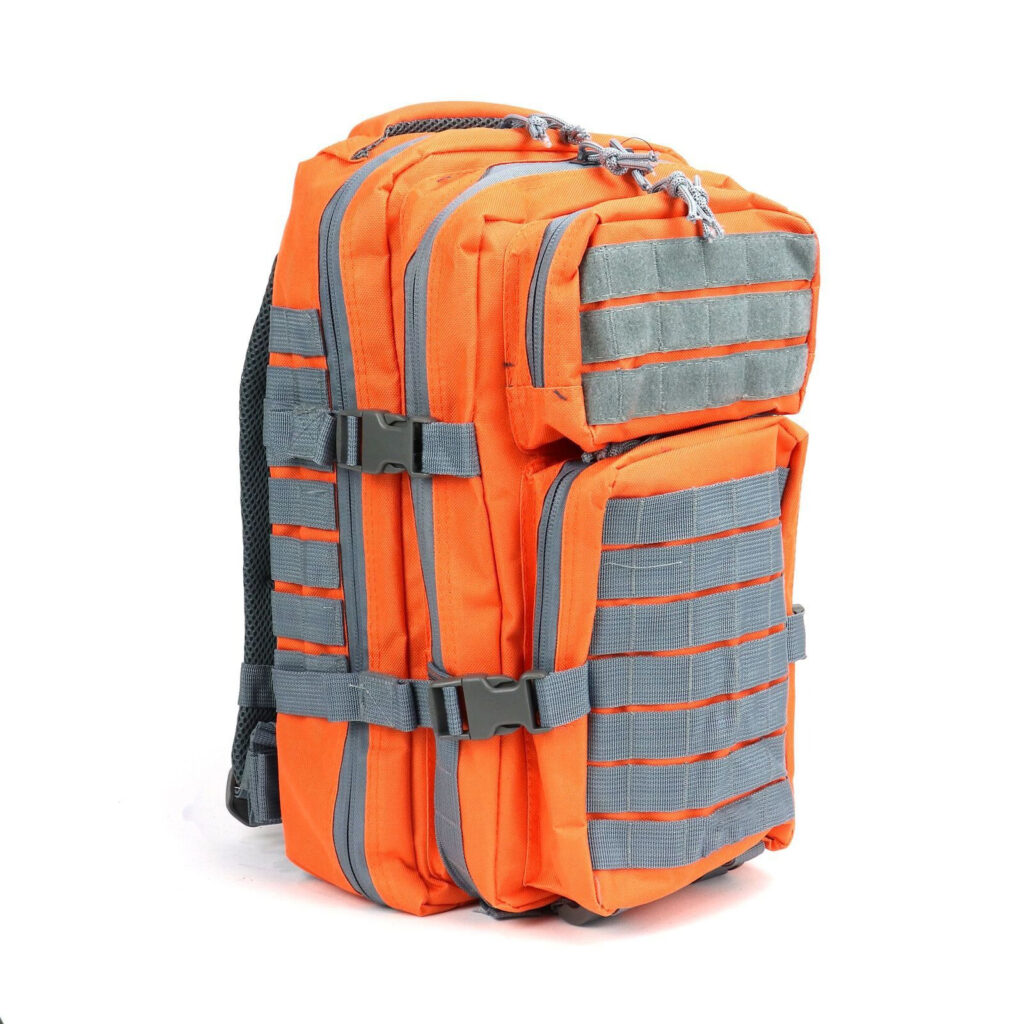 Accessible Side Storage for Multi-Piece Fishing Rods
Easily slide your fishing rod pieces through the backpack's side loops with the line guides facing outwards between loops and tighten the compression straps over them to ensure your fishing rods stay in place.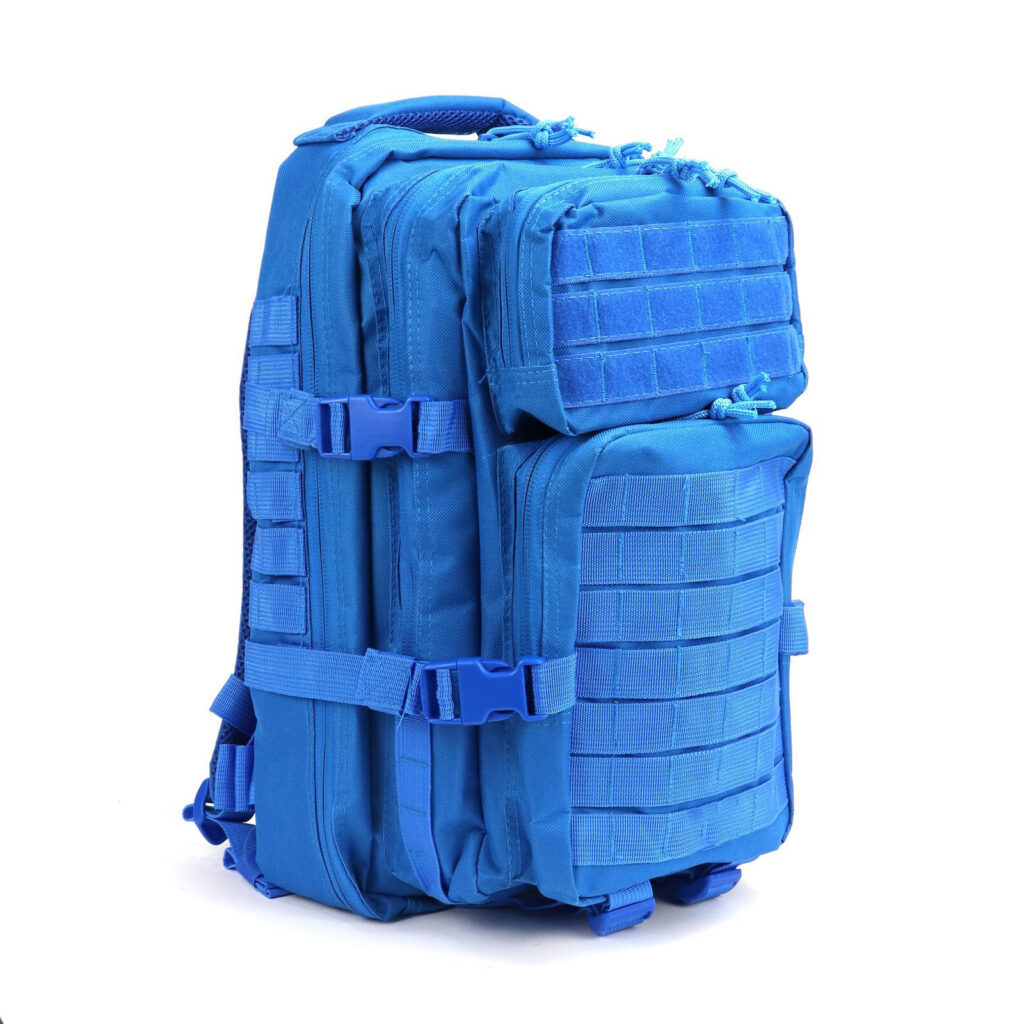 Full-Length and Adjustable Compression Straps
The Fish-O-Pack Fishing Backpack's size can easily be adjusted with full-length compression straps. Connected at the top and bottom of the backpack, simply adjust the straps to meet the size you need for your gear.