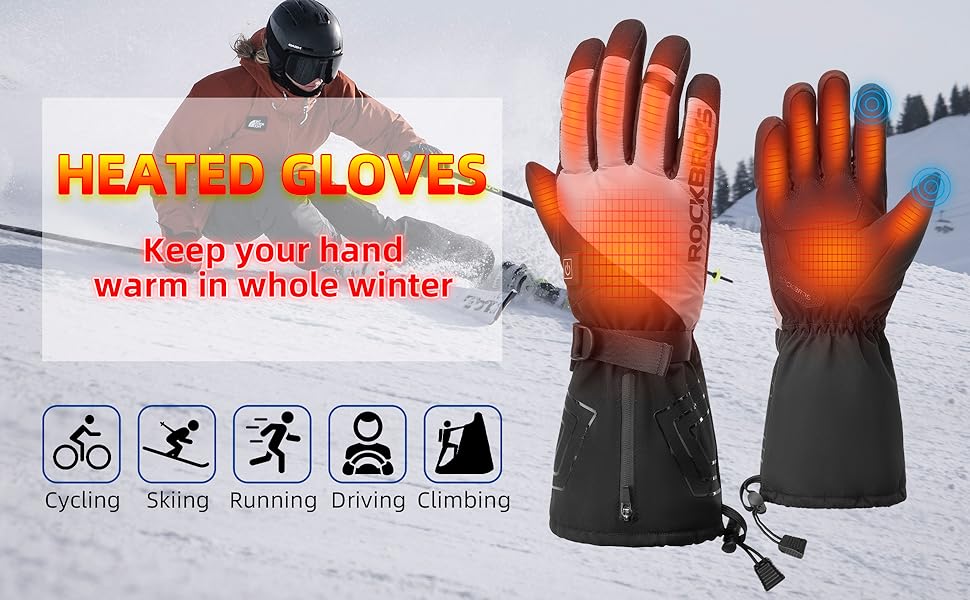 Hey there, fellow road warrior! Are you ready to flip the bird at frosty fingers and give Old Man Winter a run for his money? Because with the FireRide Heated Motorcycle Gloves, it's time to take the 'brrr' out of your brisk morning rides.
Gone are the days of clenching your handlebars with the grim determination of a snowman in a sauna. These gloves are like a cozy campfire for your hands, without the pesky smoke. With a toasty 4.5-hour heat life and a 4000mAh battery that laughs in the face of single-digit temps, you can keep your digits warm and your throttle hot. And don't even get me started on the touchscreen tips—because yes, you can absolutely pause for a selfie without the fear of your fingers going numb. Rain or shine, wind or sleet, these gloves are your trusty steed in the quest against the cold. Strap in and ride on!
Say Sayonara to Shivers
You know that feeling when you can't tell if your hands are still attached while riding in the cold? Well, with these gloves, you'll be bidding adieu to icy digits. The large area heating means every finger gets its own personal hug from those carbon fiber heating elements. Warmth? Delivered.
Power Up and Ride On
Dead batteries? Not on our watch. With dual 4000mAh batteries, these gloves keep the heat going longer than your favorite binge-worthy series. Four and a half hours of uninterrupted, blissful warmth? That's a full season of hand-heating goodness.
A Toasty Trio of Temperature Triumph
Whether you're the 'just a tad chilly' or 'living in the freezer' type, the three heat settings have got you covered. High, mid, low – it's like having a thermostat for your hands. And with a 30-second warm-up, you'll be toasty faster than you can say "frostbite."
Swipe Right on Warmth
Texting in the cold can turn a quick "LOL" into a frostbitten "OW." But with touchscreen-compatible tips, your social life won't freeze just because the weather has. Stay connected and cozy.
Weather the Storm
Raindrops and wind gusts have met their match. Waterproof and windproof, these gloves are like a mini fortress for your hands. Mother Nature's got nothing on you now.
Fashion Meets Function
Stash that battery in the hidden pocket, and let the sleek black and grey design make you the coolest (I mean warmest) rider on the road. Plus, they're as comfy as they are stylish, thanks to the smart material blend.
Gift of Warmth
Looking for the perfect present? Nothing says "I care" quite like the gift of perpetually warm hands. Birthday, Christmas, or just because – give the gift that says, "I want you warm and safe."
Get a Grip (Literally)
With these gloves, you'll cling to your bike handles like a koala to a tree. The anti-slip design means you're in control, no matter what. And hey, if you're gripping a hot cup of coffee, that's cool too (well, hot).
Ready for Anything
Whether you're shredding slopes, reeling in a catch, or just enjoying a brisk walk, these gloves are your go-to. Versatile? Check. Durable? Double-check. Ready for adventure? Always.
Peace of Mind Included
Ride easy knowing you've got a 1-year warranty backing you up. It's like a safety net for your hands. Because who has time for worries when there's so much to explore?
Grab 'Em Before They're Gone!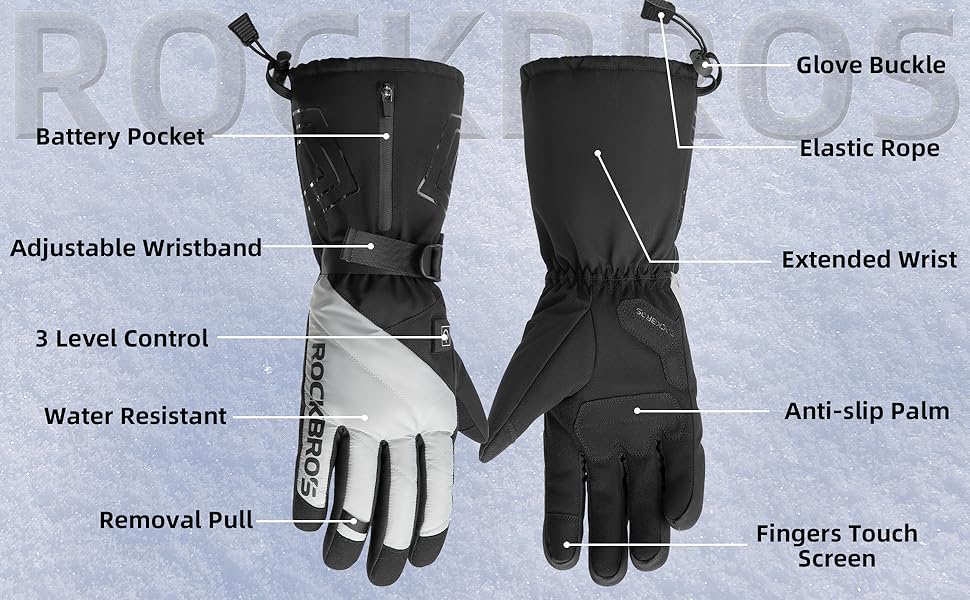 Listen up, my fellow thrill-seekers and comfort connoisseurs! These FireRide Heated Motorcycle Gloves are flying off the shelves faster than a superbike on an open stretch. Don't let another bone-chilling journey cramp your style. Click that button and snag a pair of the ultimate hand-warmers. Your paws will thank you, and you'll be the envy of every shivering biker out there. It's a no-brainer, folks – warm hands, cool rides, and the envious glances of the less-prepared. Are you ready to change your winter game? Add to cart, and let the good times roll!
The Specs Appeal
For those who live by the details, we salute you. Here's the techy lowdown on what makes these gloves a cut above the rest:
Heat Heroes: Advanced carbon fiber heating elements designed for longevity and even heat distribution.
Battery Buff: Dual 4000mAh powerhouses offering up to 4.5 hours of heat on a single charge.
Touchscreen Titans: Swipe, type, and tap without exposing your fingers to the cold, thanks to the smart touchscreen tips.
Climate Conquerors: Braving the elements like a boss with waterproof and windproof prowess.
Style and Substance: Sleek black and grey design, ensuring you look as hot as you feel.
Size Savvy: Available in M, L, and XL to fit all kinds of hands, snugly and comfortably.
Warranty Wise: A 1-year warranty to back up our promise of quality and warmth.
Don't just take our word for it – experience the fusion of tech and comfort for yourself. Ready, set, warm!