Best All-Around Pull Up Bar for 2022 with Multiple Exercises Support
Are you looking for a way to stay in shape even when at home? It may be because you're too busy even to consider freeing a few hours for the gym, or maybe your current finances can't shoulder membership fees. No matter what you're reasons are, our ExeBuff Pull Up Bar is the closest alternative you can get for a complete workout at home.
Our design features an easy-to-install, completely secured pull-up bar that can fit all types and sizes of doorways. It's space-saving yet delivers a wide variety of exercises that are essential for your training. Whether it's the back, shoulders, abs, legs, or your overall strength, the ExeBuff Pull Up Bar guarantees to provide you the support you need.
We're 100%:
Secured and safe to use
Easy to assemble, install, and carry around your home or apartment
Capable of supporting a wide range of exercises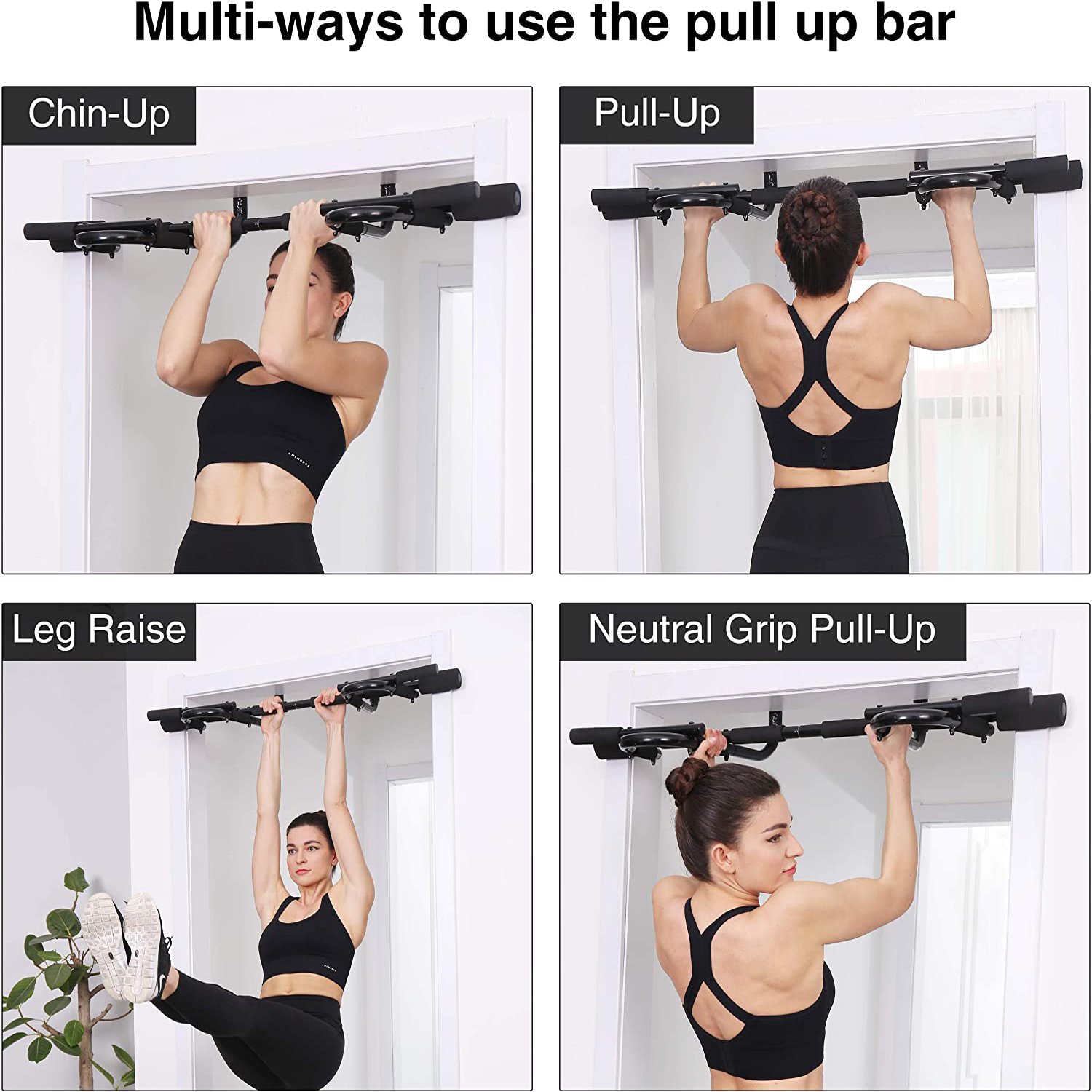 Why Choose the ExeBuff for your home exercises?
Our pull-up bar fits any doorway (24″ L – 36″ W) and delivers multifunctional strength training that allows you to execute many different grip positions for a variety of exercises. The doorframe workout exercise bar for home is made with sturdy heavy-gauge steel and foam-covered handles for a comfortable grip and safety. Also, this portable chin-up bar supports up to 250 lbs or 300 lbs of weight, giving you the freedom to continue your workouts no matter where you are in your fitness goals.
More About this Item:
MULTIFUNCTIONAL – 12 comfortable grips & various handles allow you to perform wide, hammer, and close-grip exercises.
UPPER BODY STRENGTH – Strengthen the entire upper body and abs with pull-ups, sit-ups, push-ups, dips, and leg raises.
MATERIALS: The ExeBuff is made of steel, foam, and PVC grips. It's capable of supporting your workouts, such as your back, shoulder, chest, arms, triceps, biceps, lats, and the front of your abs.
EASY TO ASSEMBLE & INSTALL – Our slip-in design fits standard doorways (24″ to 36″). The package includes 2 optional foam covers for outer handles to protect doorframes.
AT-HOME WORKOUT – The ExeBuff's portable design makes it easy to squeeze in workouts and stay fit at home.
DURABLE STEEL – We made sure that the ExeBuff can handle all exercises you can think of. So, to do this, we used high-grade steel to support up to 300 lbs of weight. It's built to last for a long time.
HEAVY-GAUGE STEEL CONSTRUCTION: The solid steel bar is covered with a black paint coating finish to prevent rust & corrosion and support up to 250 lbs or 300 lbs.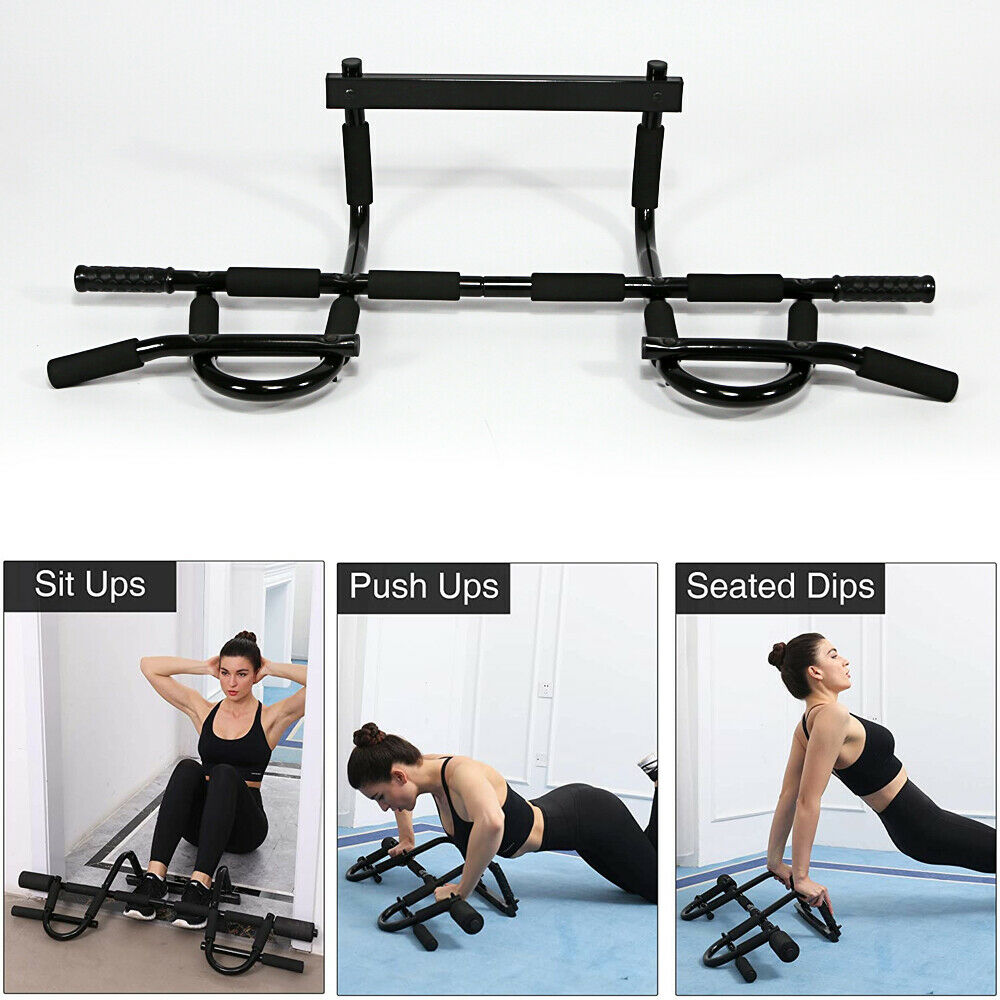 Customer Testimonial:
For broke ass people like me, this ExeBuff is an excellent equipment to have to stay fit at home. Of course, it's not as expansive as the gains you get from working out at the gym or those at-home heavy equipments that take space or cost a lot, but it's a decent equipment to help you stay on top of your exercise routine. For it's price and the amount of detail you see from this gear, it's already a steal!

Matthew Long
Verified Purchase
People Love the ExeBuff Because:
It can hold up to 300 lbs of weight, which is 2x better than most pull-up bars on the market.
Ideal for ab exercises, sit-ups, push-ups, dips, or pull-ups
Works with all standard door frames (24″ L – 36″ W), making setting up in your apartment or home easy and convenient.
Easy to assemble. No complicated instructions
Designed for durability by using premium-grade steel to support a variety of exercises and last longer.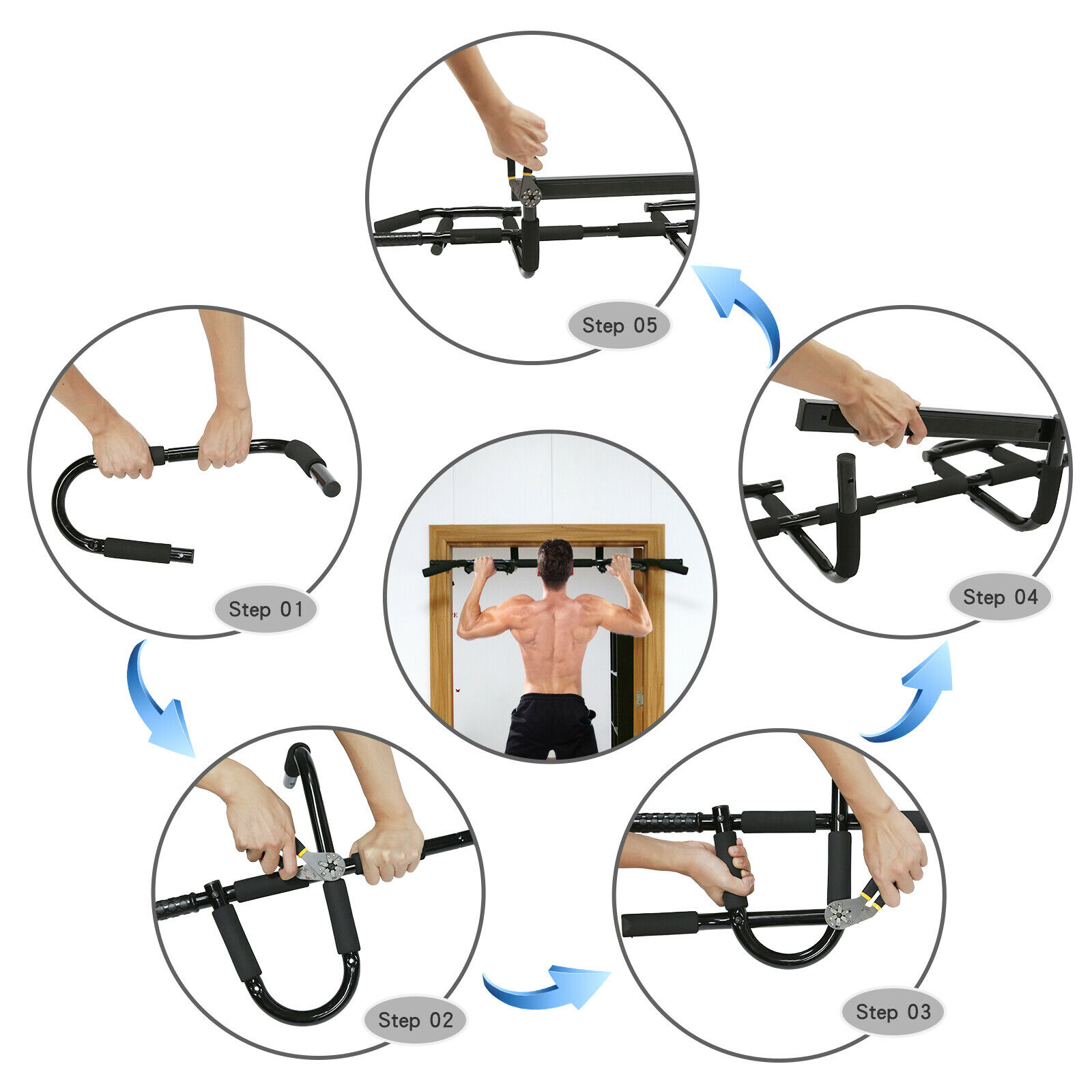 Specification:
Item Name: ExeBuff Doorway Pull Up Bar

Material: Steel Pipe, Foam

Color: Black

Load: Up to 300lb

Gender: Unisex

Occasion: Home, Gym, etc.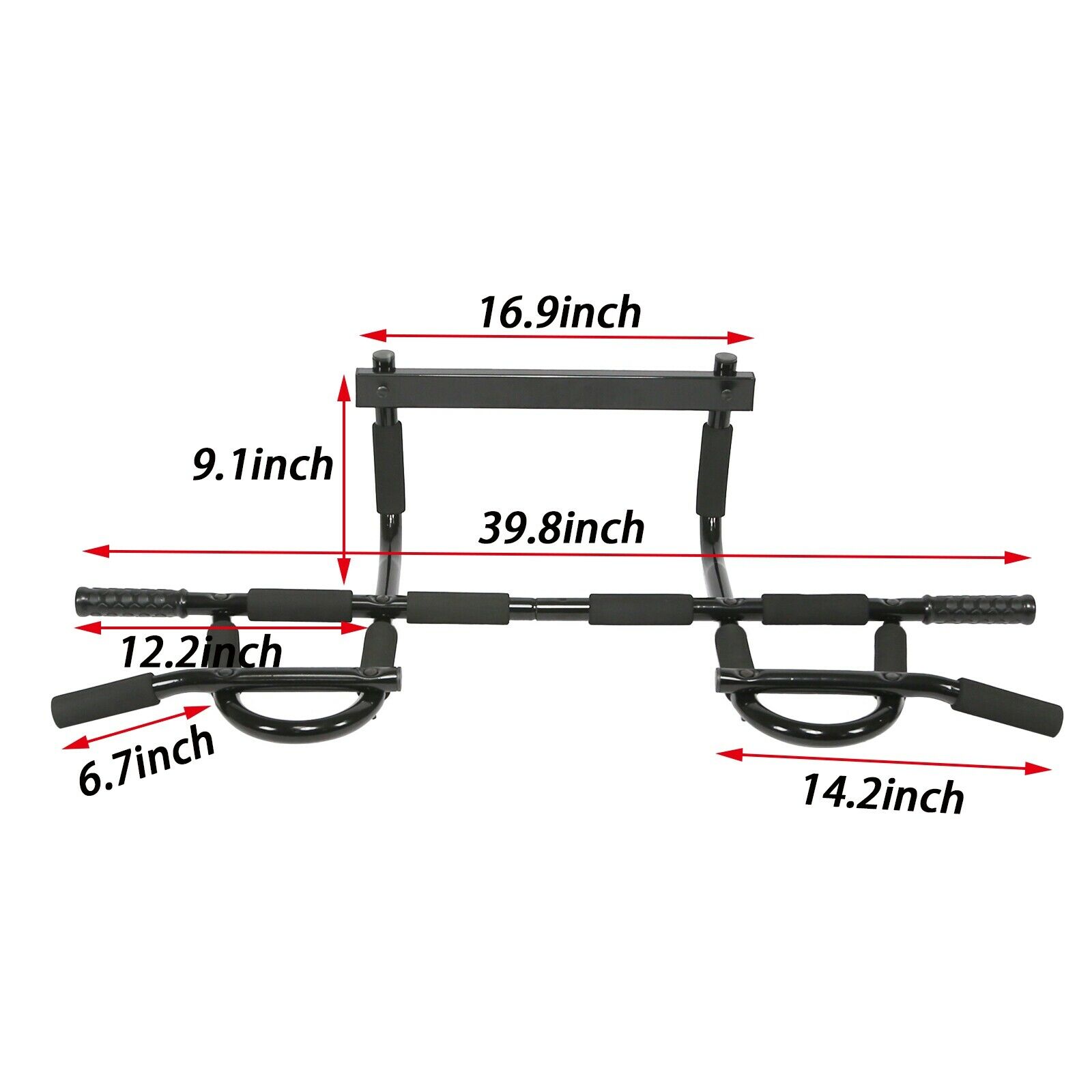 Package Includes: