Space-Saving, Pro-Quality Bike Stand for Your Efficient Storage and Home-Repair Needs.
Why settle for just a regular bike stand if you can hit two birds with one stone? The Bike-First Elite is one of the first bike stands to introduce the concept of combining storage and repair set-up needs into one adjustable stand so that you can safely stow your bike when not in use or perform minor maintenance indoors. So you can save hundreds of dollars by buying multiple pieces of equipment for different purposes!
Made from quality steel frames and thickened tubes with a 360° rotating sturdy clamps and high-bearing capacity handlebar rod — the Bike-First Elite is the ideal stand for all types of bikes. It works to secure your bike off the ground when parked indoors and create the most comfortable working height to fix some minor issues or upgrade your bike set-up on your own.
Reliable, Quick, and Durable — Thousands of bikers trust Bike-First Elite for space-saving, multi-purpose bike stands!
Why Choose Us?
Enjoy a 360° ROTATING CLAMP to easily access every part of your bike when performing major or minor repairs.
Create the perfect height and stabilize the front wheel better when fixing your bike with our ADJUSTABLE HANDLEBAR ROD.
Pull it up or down quickly and easily with our TELESCOPIC STAND that can adjust from 42 to 72 inches.
The Bike-First Elite caters to all bikes — thanks to its WORK-HORSE CLAMPS that fit all standard frames from 1″ to 1.8."
Save space and quickly assemble your bike's perfect storage!
Built to last for many years due to its HEAVY-DUTY CONSTRUCTION and 4 STABLE FOLDING LEGS that deliver top-notch stability
COMPLETE PACKAGE, with a built-in tool tray to organize your tools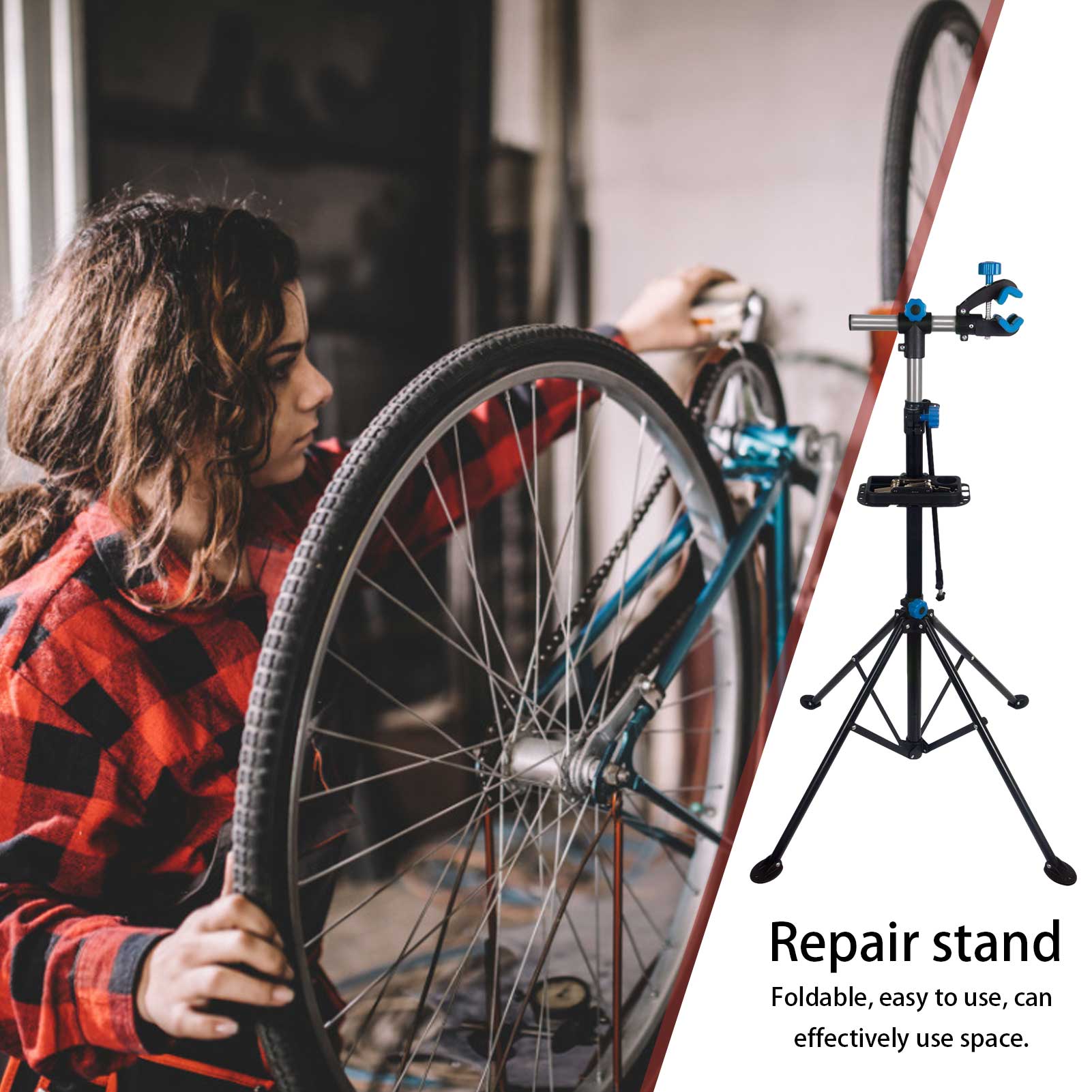 Sturdy Steel Frame
We want you to enjoy this convenience for a very long time. So we've designed the Bike-First Elite with DURABLE STEEL MATERIALS and THICKENED STEEL TUBE to ensure the frame stays strong and will not easily deform. You can expect a strong bearing capacity of up to 66 lbs or 30 kg to store and maintain your bike's peak performance.
360° Rotating Clamp
We know that it can be challenging to access some parts of your bike when performing maintenance work. So we've made our clamps with a 360° SWIVEL to allow you to hold your bike in any position. The clamp is made of HIGH-QUALITY RUBBER MATERIALS to ensure your bike's exterior painting stays in pristine condition no matter how long or how extensive your maintenance work may be. With two pivots and a height adjustment feature, the Bike-First Elite provides you with maximum flexibility, not just in storing your bike but also in repairs.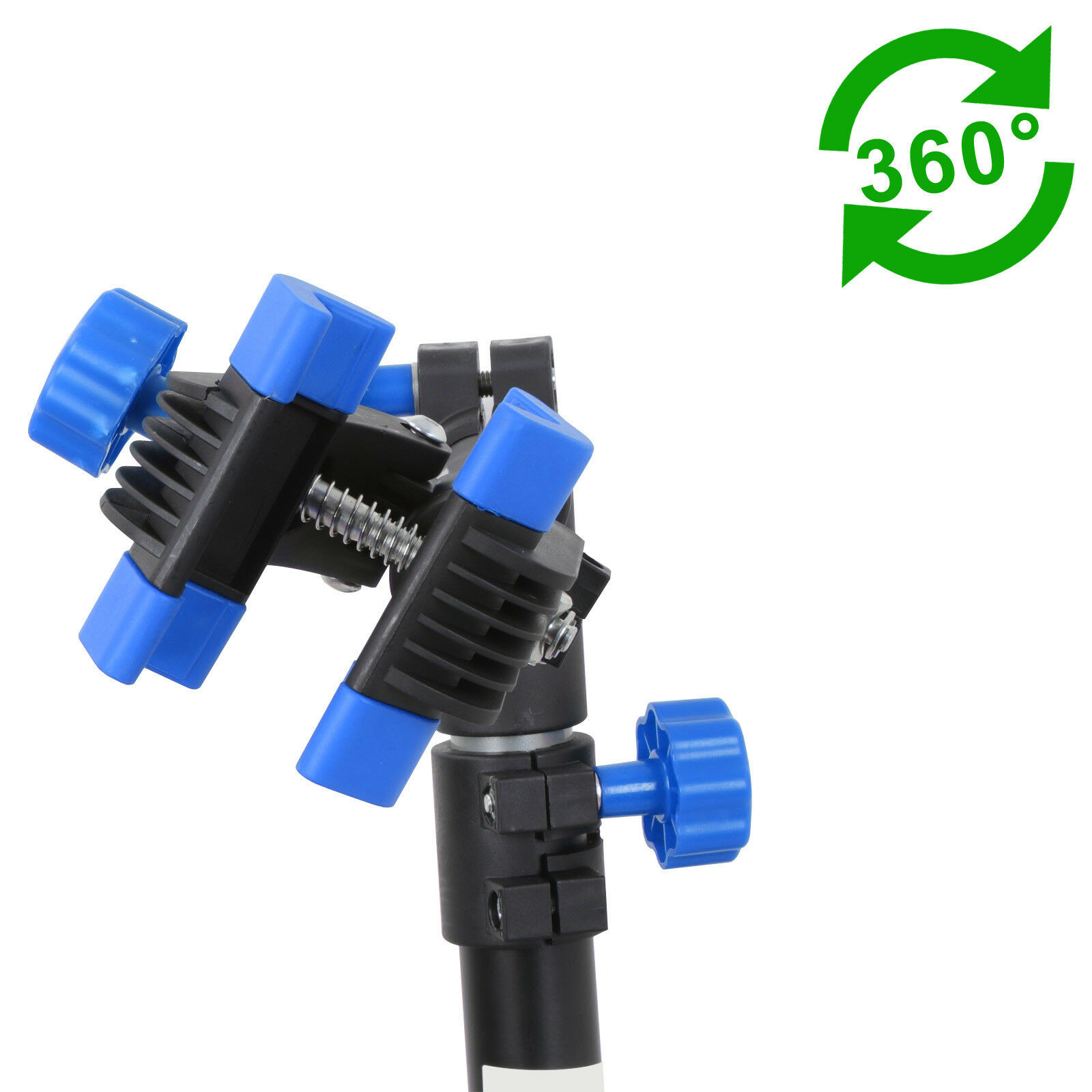 Foldable & Portable Design
Up for some mountain adventures? Don't just park your bike anywhere! Create the best space to store your bike in all places! Our Bike-First Elite is foldable and portable so that you can secure your bike wherever you go. Its TELESCOPING TUBE and FOLDABLE LEGS are quick and easy to carry around.
Handlebar Rod
Are you worried this bike stand will tip over when performing maintenance work? Don't worry. We've got that covered. With peace of mind, you can repair any issues with the REINFORCED HANDLEBAR ROD that works to keep your bike's front wheel in place to reduce rotation and maintain balance. So go ahead and perform any upgrades or fixes. The Bike-First Elite will make sure your work stays efficient.
✓ ANTI-ROLLING HANDLEBAR ROD
✓ ADJUSTABLE LENGTH – help prevents shaking when performing repairs
Feet Pads for Extra Stability
We've researched how to make "fixing your bike" even more effortless. Our THICKENED and FIXED FOOTPAD creates the perfect stability while protecting the stand from any possible wearing. And with the FOUR-LEG DESIGN, it's 2x sturdier than most bike stands on the market.
Free Tool Tray
Don't let your tools go missing when working on your bike. Our Bike-First Elite Bike Repair Stand offers you a built-in tool organizer to handle all your devices in one place. It even comes with magnetic strips to ensure screws, nails, etc., are placed neatly.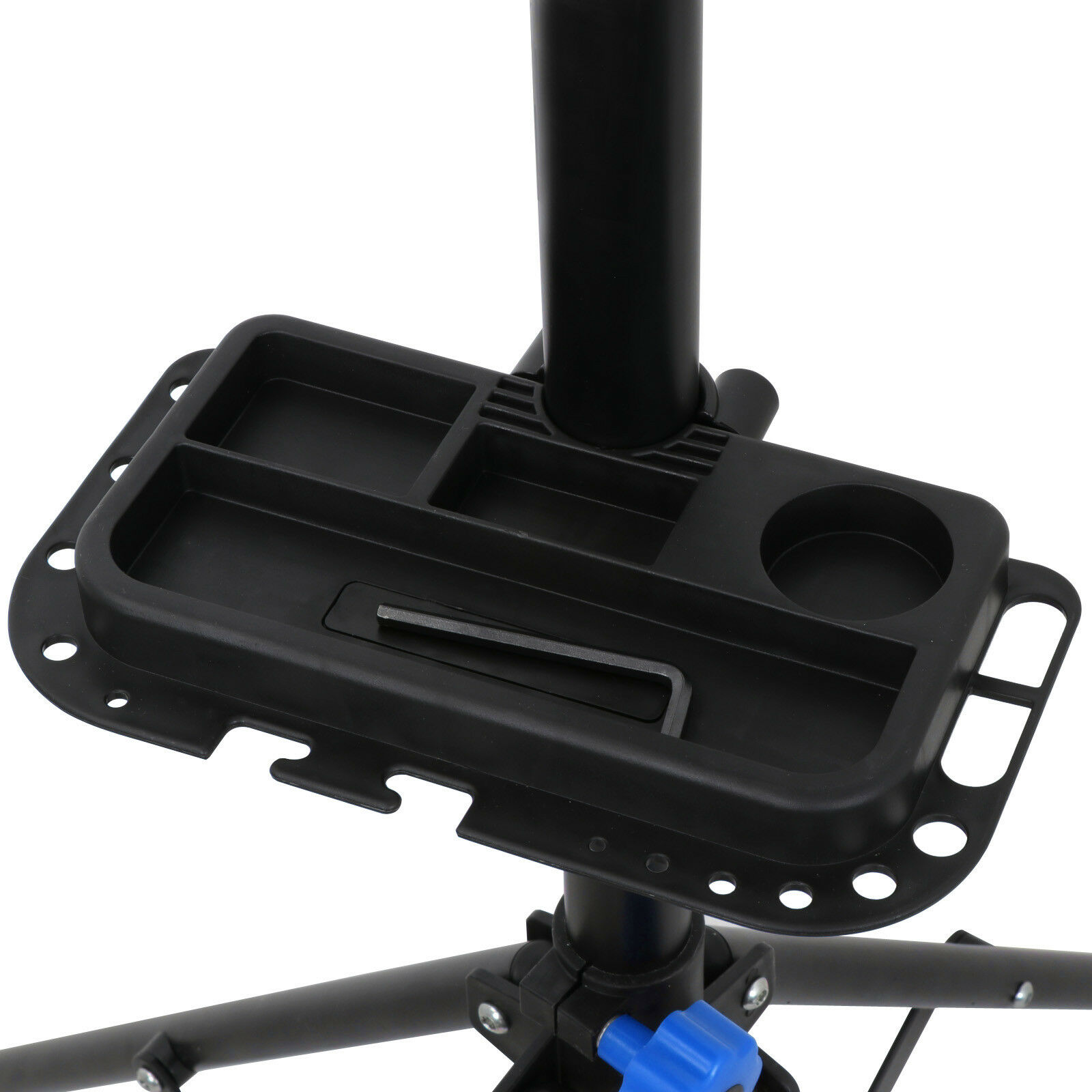 Easy to Install
With Bike-First Elite, you don't have to sweat too much to make it work to your advantage. Our bike stand and repair stand is 100% easy to assemble, with included instructions so that you won't find yourself lost in the process!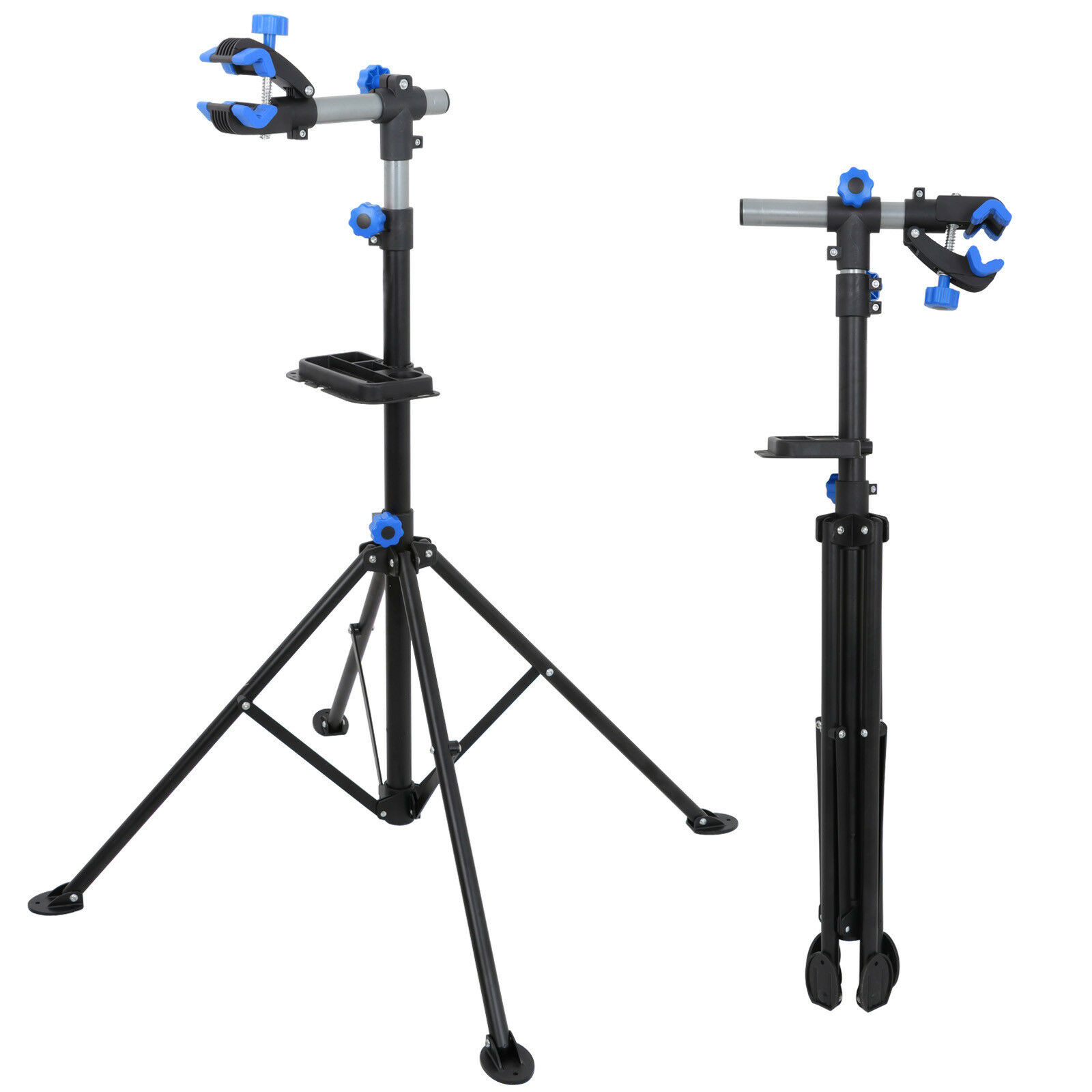 Specifications:
Maximum Capacity: 66 lbs
Tool Tray: 9.84 (L)"x 5.11″ (W)
Overall Size: 41.33″ (L) x 41.33″ (W) x 74.01″ (H)
Foldable Size: 39.37″ x 3.93″ x 3.93″
Adjustable Height: 42.5″ – 74″
Material: Steel
Package Includes:
1 x Bicycle Repair Stand
1 x Tools Tray
1 x Adjustable Handlebar Rod
1 x Hex Key
1 x Instruction