The Elbow Support You Expect, The Comfort You Deserve
Does your elbow hurt when playing sports or doing everyday tasks? Or are you nursing an elbow injury and looking for an effective solution to decrease pain and improve your mobility? If so, then here's a proven and tested elbow brace to help you with pain and revamp your elbow's overall function.
The Alpha-Buff Elbow Brace is developed using a specialized fabric blend with a 4-way stretch capability to deliver superior elbow protection and support above and beyond what you've experienced before! With its excellent compression and light, form-fitting, and breathable fabric, it's the perfect supporter to help you get by any elbow injuries and boost your blood circulation for faster healing.
Our Elbow Compression Sleeve is seen effective in dealing with:
Tennis Elbow
Golfer Elbow
Bursitis
Joint Inflammation
Tendonitis
Arthritis
Strains
Sprains
and other elbow pain that lowers the quality of life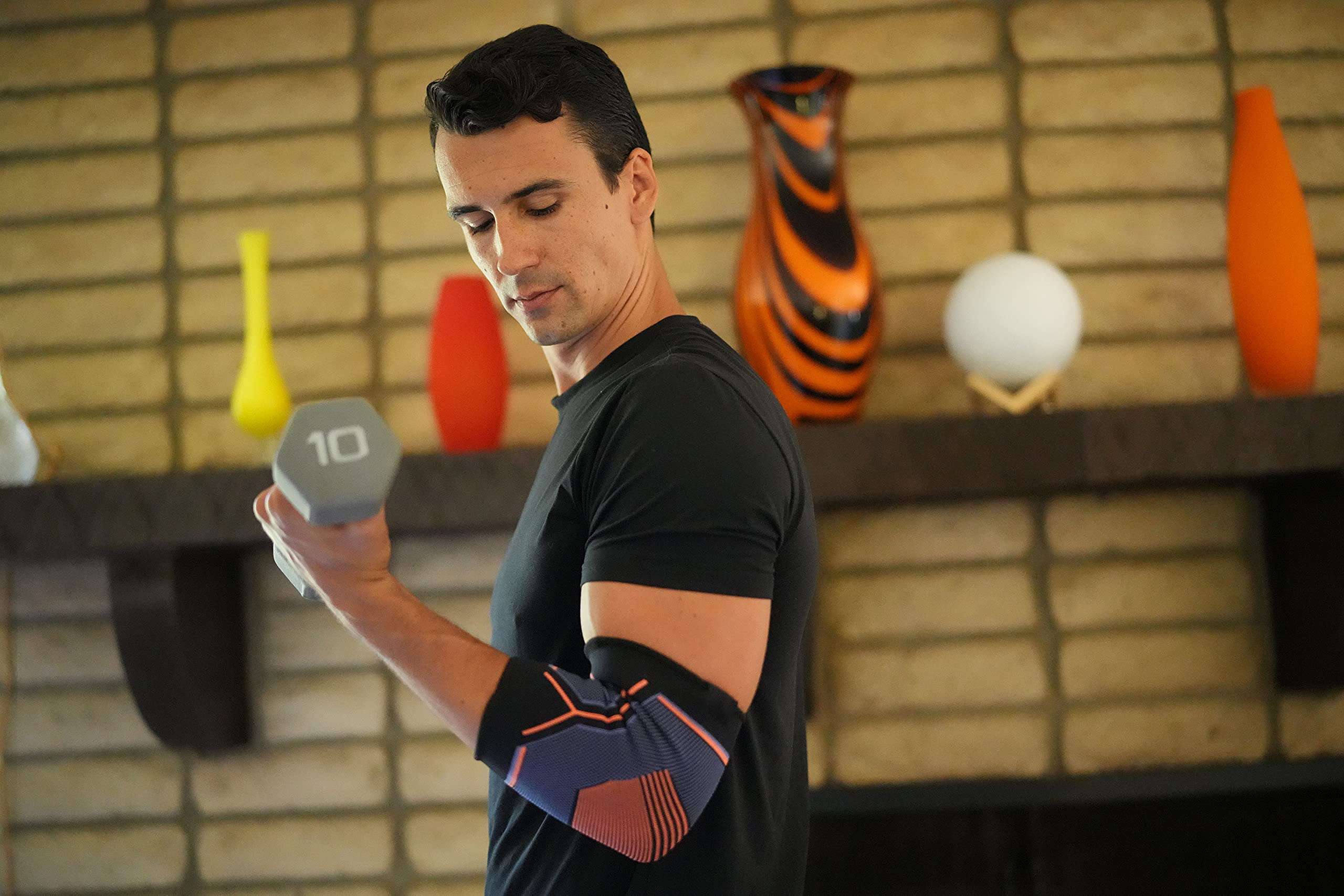 Perfect for Any Activity
Our Elbow Compression Gear is suitable for any activity; whether you're a professional athlete looking for workout support or a grandparent looking to keep up with your grandkids—we have you covered! With Alpha-Buff, you'll be able to maintain peak performance & full range of arm motion backed by superior support without compromising your mobility.
Nobody wants a sleeve that will hinder them or hold them back, and luckily with Alpha-Buff, you don't have to worry about any of that. Tennis, Gardening, Baseball, Basketball, Crossfit, Golf, Landscaping, Weightlifting, Volleyball – it doesn't matter what keeps you going, our compression sleeves will perform well regardless!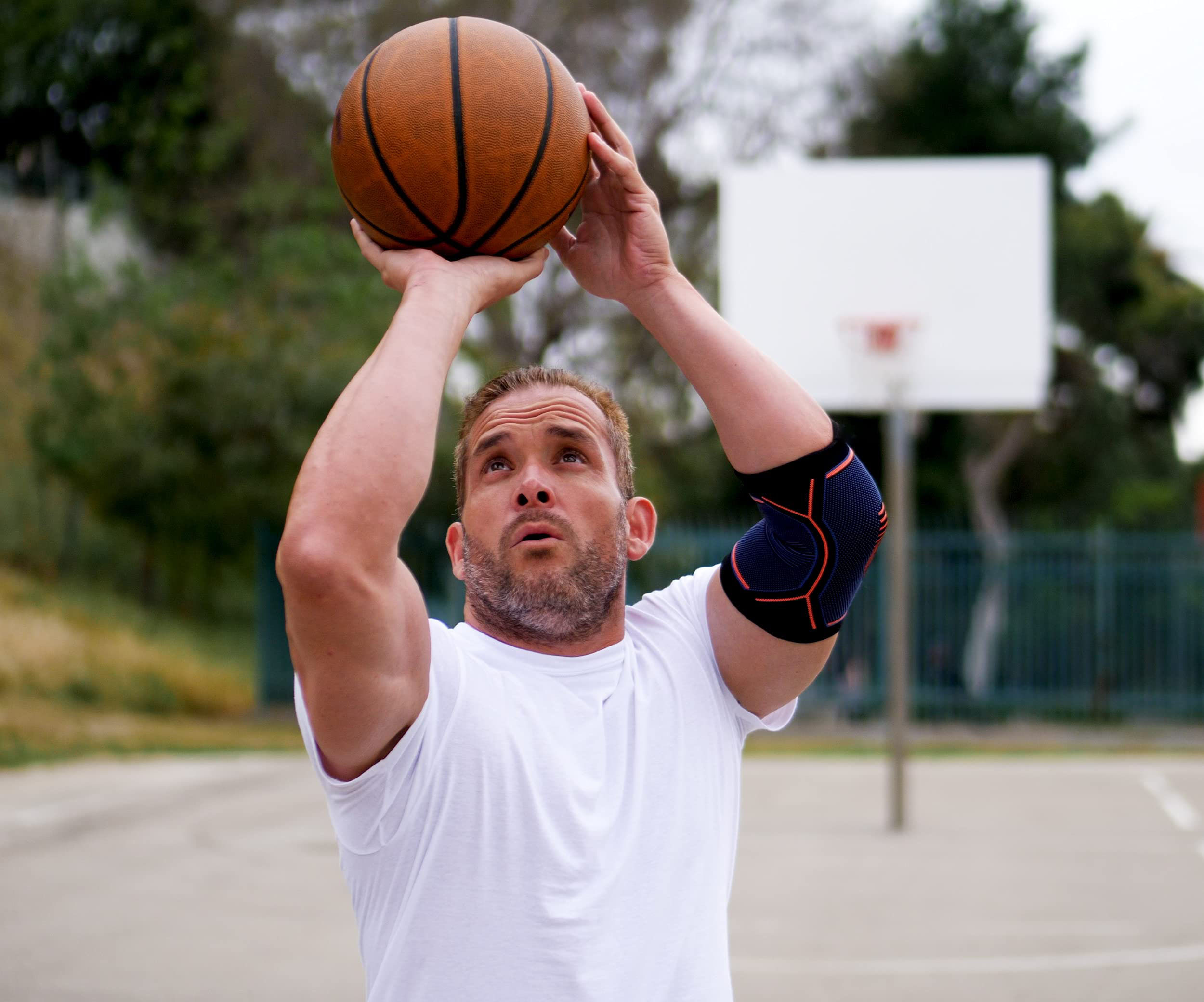 Features and Benefits:
Compression Material helps relieve Age-Related Pain, Inflamed Joints, Golf & Tennis Elbow, Bursitis, Joint Pains, Strains, and other Elbow Aches
Elbow Support Brace keeps your elbow in place, stabilizing the joint & reducing the chance of injury, or helping you recover from injuries you already have
Elbow Compression Sleeve squeezes your arm, improving blood circulation in your body for increased performance.
Four-Way Stretch Compression Fabric provides unparalleled mobility while staying in place without slipping, sliding, or bunching up, no matter the activity.
Superior Materials & Weave provide long-lasting durability, meaning our Elbow Sleeves are built to last. Unlike neoprene sleeves, it's constructed using well-ventilated, breathable fabrics to guarantee all-day comfort.
It comes in various sizes – Customize your elbow wrap and enjoy your fitness gear in style.
Perfect for Tennis, Golf, Gardening, Basketball, Baseball, Volleyball, Weightlifting, Crossfit, Landscaping – basically anything athletic or otherwise you could think of that involves arm motion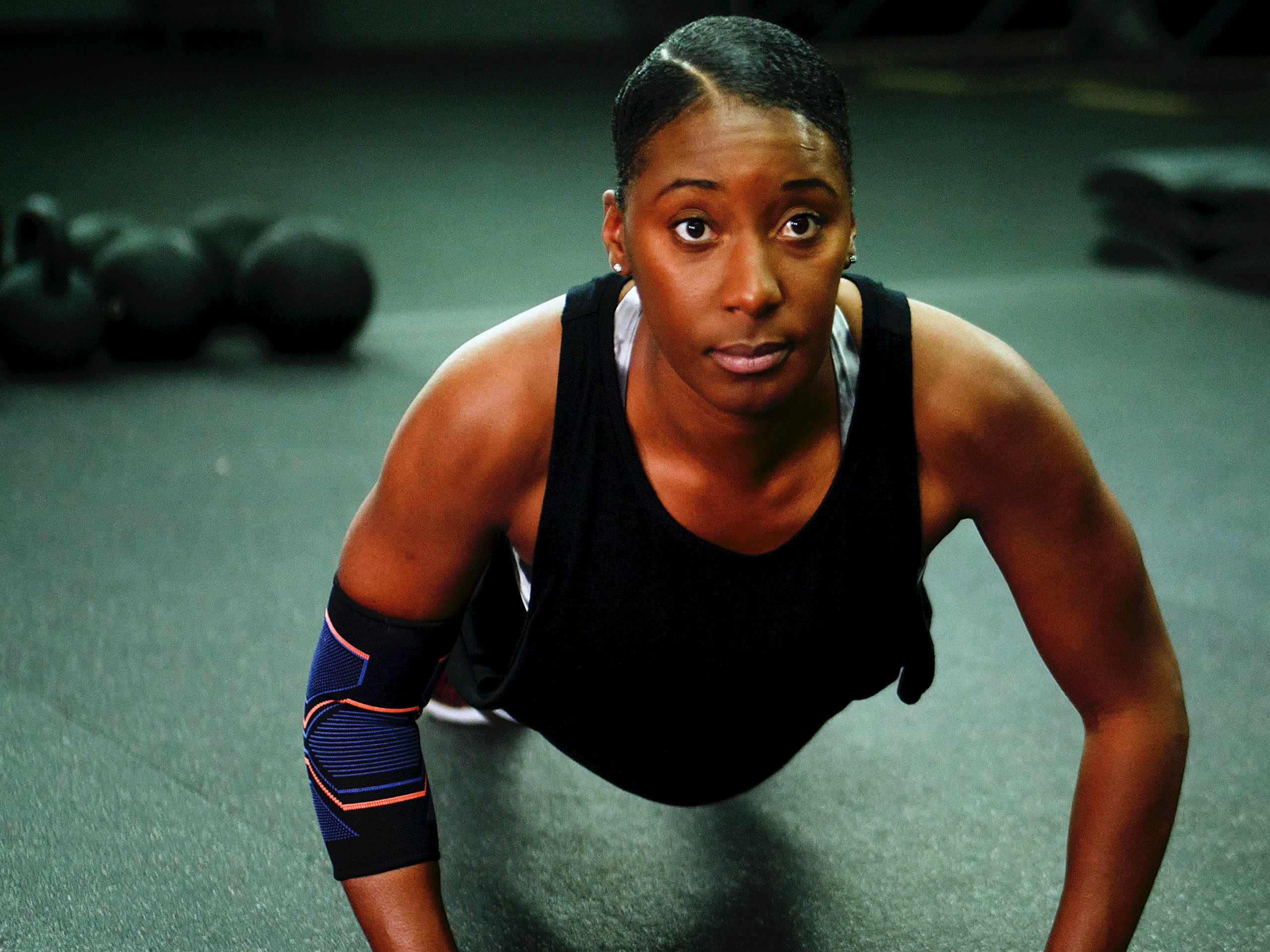 Don't let pain stop you from doing what you love!
Why deal with your elbow problems for another day longer? You deserve to enjoy a life full of activity, hustle, bustle, and motion; nobody wants to lead a sedentary, boring life, especially when you're no longer able to keep up with friends and family. So don't let elbow issues control you and dictate your daily routine – Take Action, Order Now & Get Back to the Active Life you Deserve!
Size
S: Diameter length: 8cm/3.1in
M: Diameter length: 9cm/3.5in
L: Diameter length: 10cm/3.9in
XL: Diameter length: 12cm/4.7in
Package Include