Description
High Compression Sleeves For Your Troubled Elbow Joint
Is your elbow prone to injuries? Or maybe, you're already dealing with elbow pain, and you need the best supporter to alleviate the discomfort and get back to doing the things you love?
No matter what you're bound to do, HavoLief Elbow Brace is here to make you feel better. Our doctor-recommended elbow brace is designed to deliver maximum support and protection so that you can take on any task or activity without the annoying elbow pain. With its 360° surround pressure design, your elbow stays protected regardless of how intense your training or day-to-day activity may be.
Combine Brace and Sleeve Design for Max Protection
We have designed the HavoLief to deliver the fantastic benefits of an elbow brace and sleeve. With this, you can take advantage of the stability and compression of an elbow brace while keeping everything comfortable and non-slip, just like a sleeve. It's the best of both worlds—giving you the ultimate support that does not hinder your range of motion while speeding up your injuries' healing process.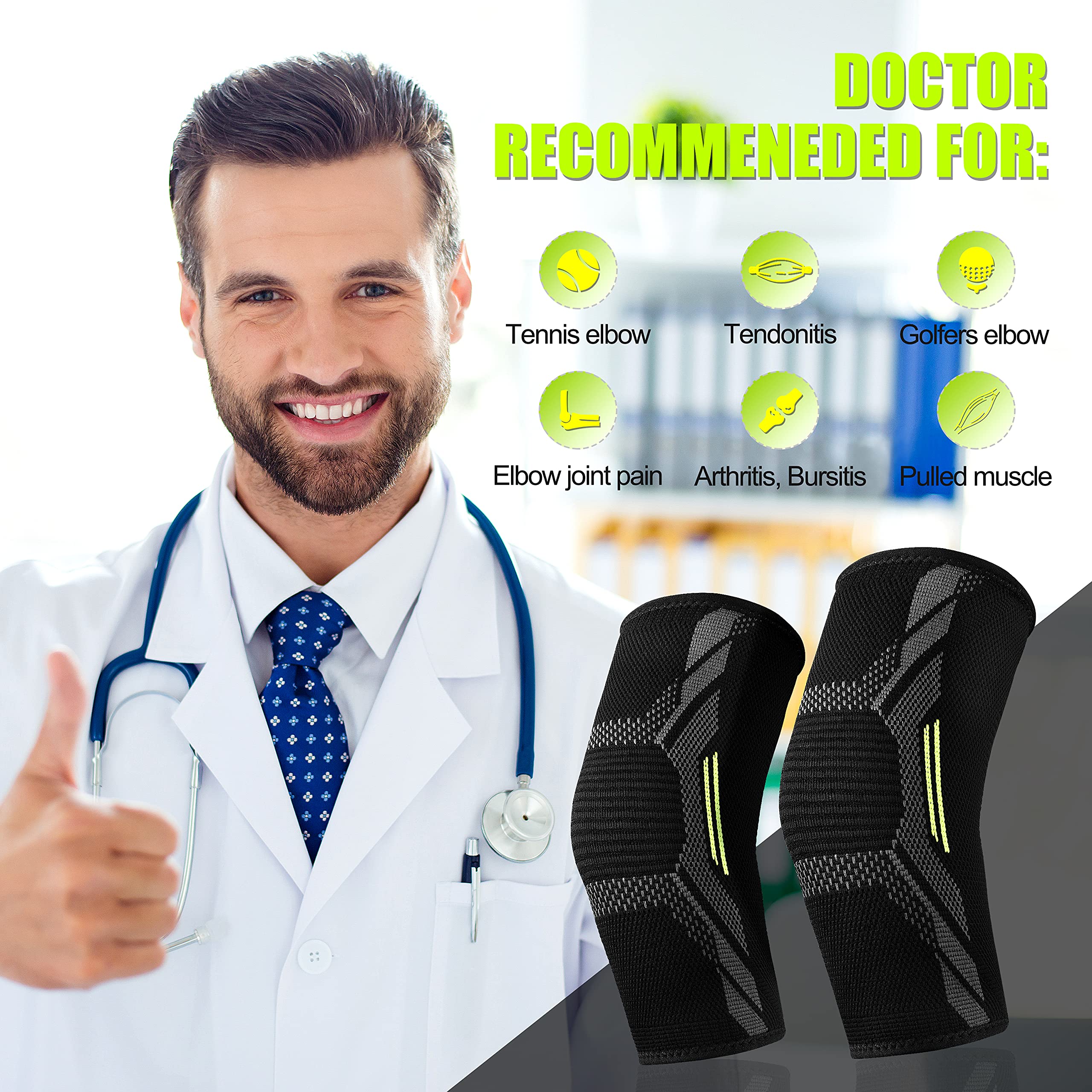 Experience These Advantages Only with HavoLief
Perfect User Experience: Our best-selling elbow brace keeps you well-supported no matter what activity you are engaging in. Whether it's tennis, golf, baseball, basketball, weightlifting, powerlifting, or volleyball—the HavoLief can help maintain your peak performance and your arm's full range of motion. With our elbow brace, you can tackle any life-threatening activity while ensuring that you are one step ahead in injury and prevention. NOTE: Please take a look at our size chart and measure your girth according to our instructions
Relieves Elbow Pain: Our Elbow Brace offers compression and improves blood circulation, reducing symptoms of tendonitis, joint inflammation, tennis elbow, golf elbow, and other elbow pain. Specific compression and improved blood circulation are the critical factors for rapid recovery.
Unique Design and Anti-Slip Function: The HavoLief comes with a unique knitted technical design that ensures the sleeve stays in place, no matter what you do. It's perfect for relieving your elbow from pain without compromising your mobility. Also, it's quick to absorb sweat and keep your arm dry and odorless—thanks to the unique fabric that gives you a soft and smooth touch so you can wear them all day.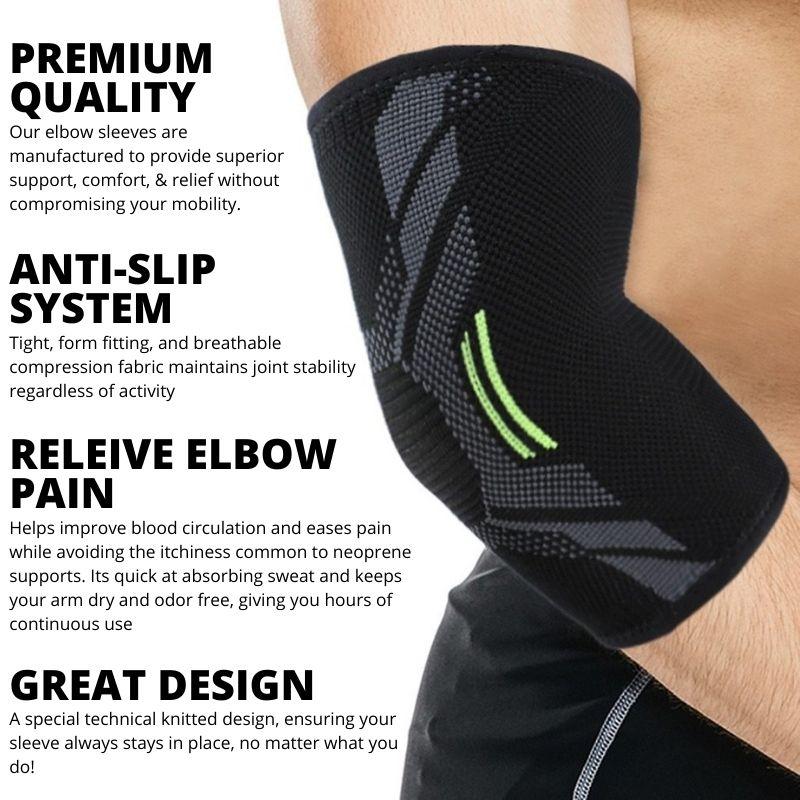 Promotes Faster Recovery
Whether it's tendonitis, arthritis, or elbow hyperextension, the HavoLief Elbow Brace keeps the ligaments in place and immobilized to reduce inflammation and speed up the healing process. It's designed for extended use, allowing you to wear it indoors and while you sleep for maximum support.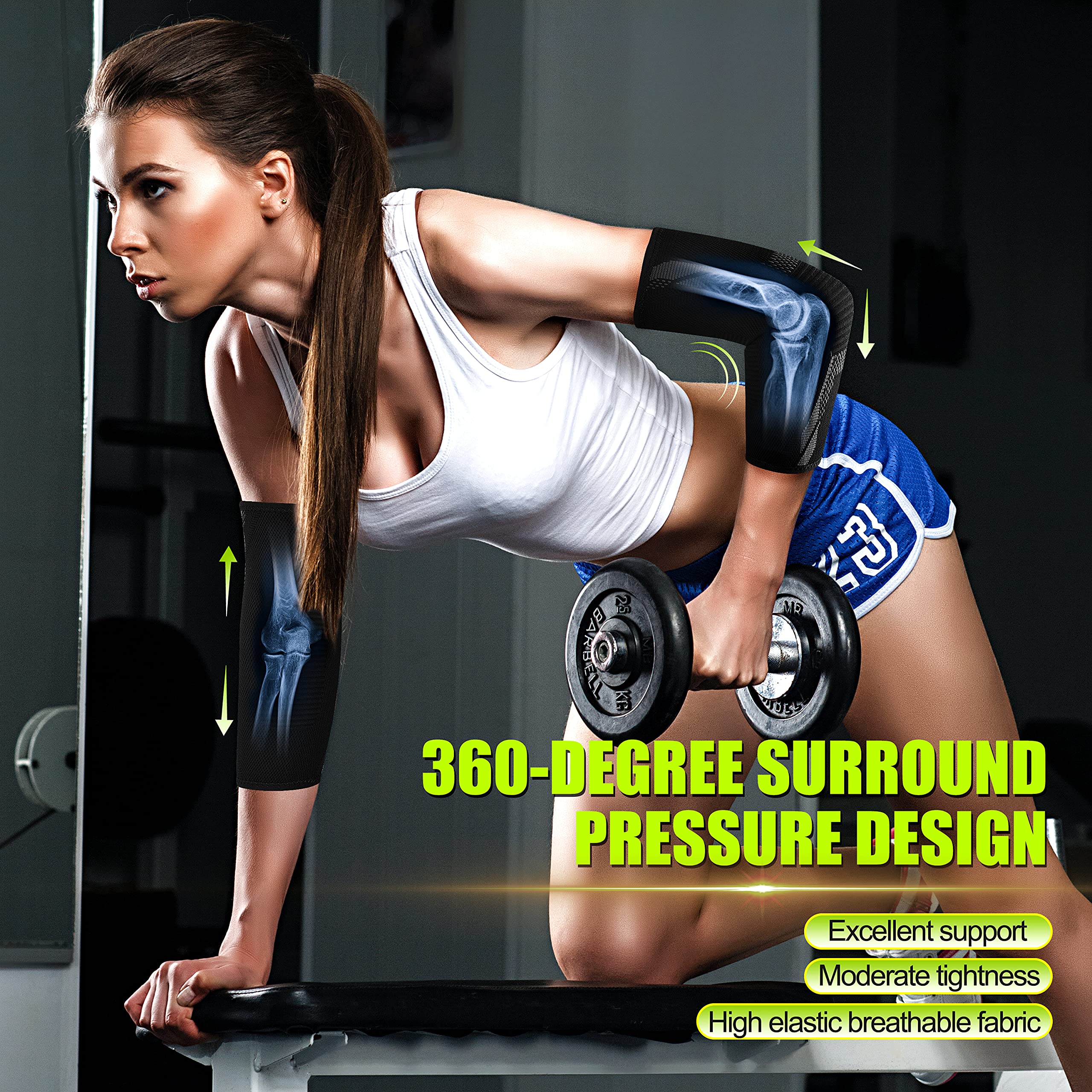 Excellent in Relieving Pain
We've designed the HavoLief with an elastic fabric compression to reduce pain caused by sudden impacts and twists during daily activities or at night while sleeping. The sleeves boast neoprene properties that wrap around your elbow and keep your joint and ligaments stable and pain-free.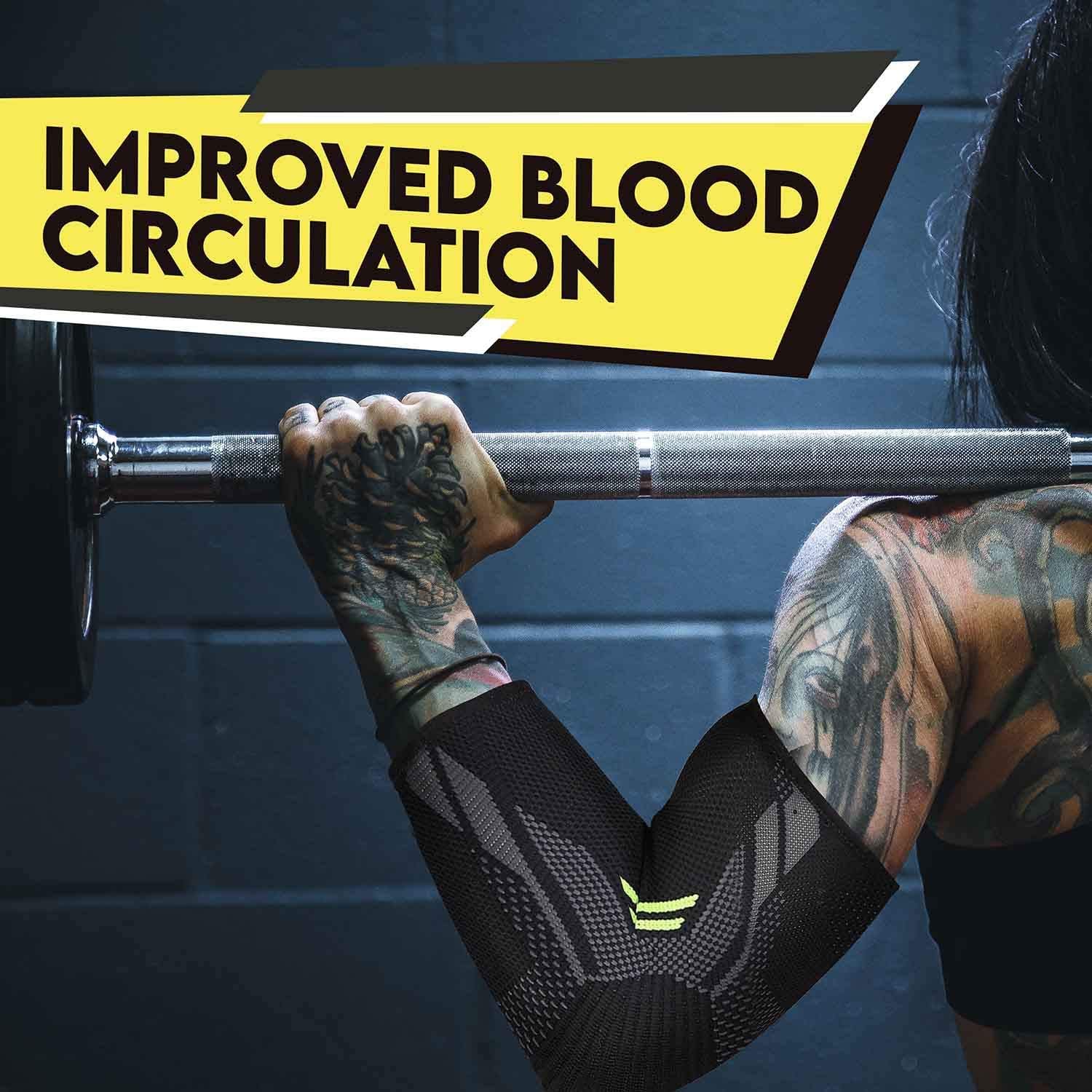 Anti-Slip Design
The sleeves feature a unique knitted technical pattern that helps them stay in place, even during strenuous activity. It's made of neoprene, a fabric that has good thermal stability and waterproofing, which means that even when you're soaking wet, it won't roll up or shift.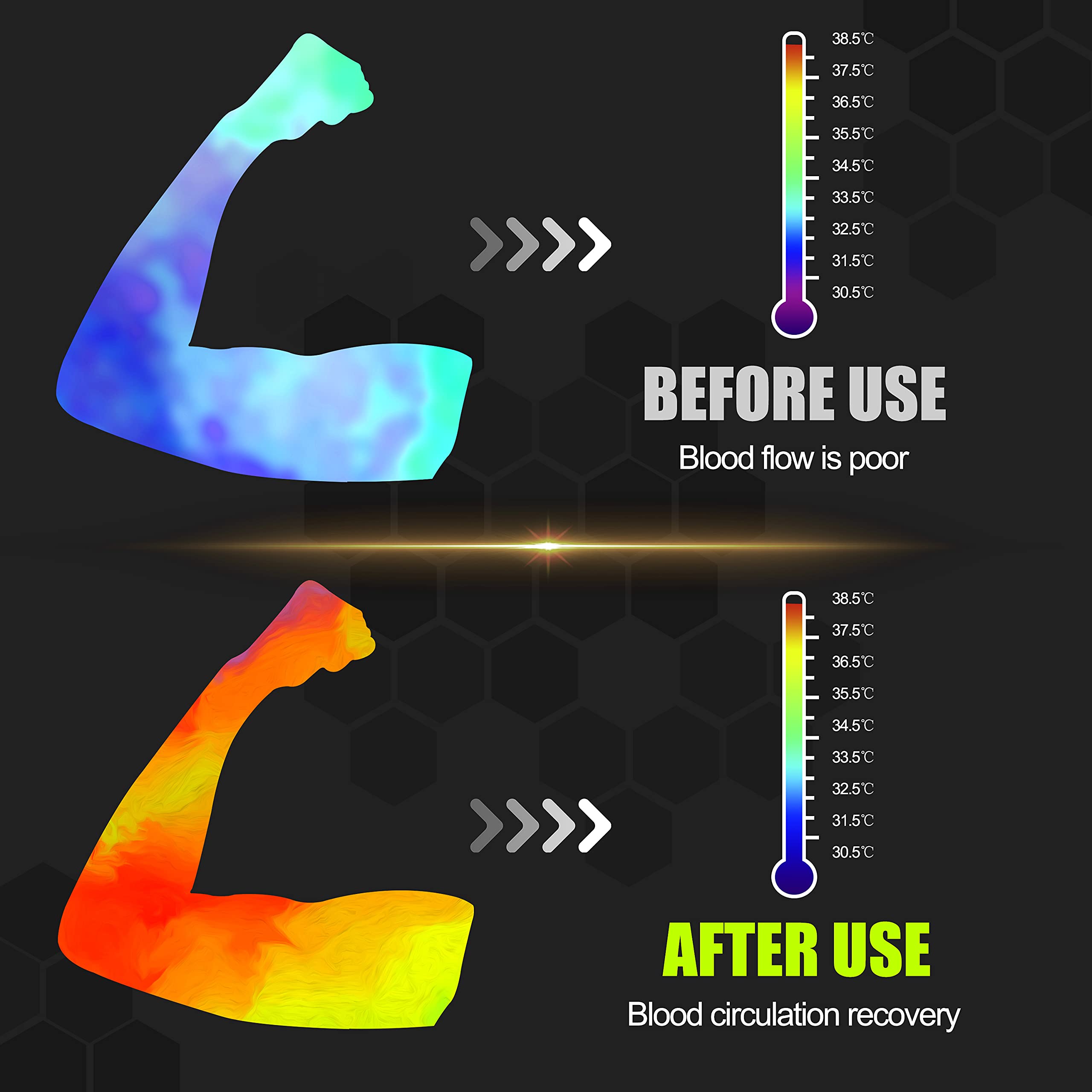 Prevents Future Injuries
These sleeves retain heat which functions as a continuous thermal therapy to keep your muscles and joints supple and prevent future injuries. The elbow sleeves' high compression and thick fabric protects your elbow from impact and keeps it nice and warm throughout the day.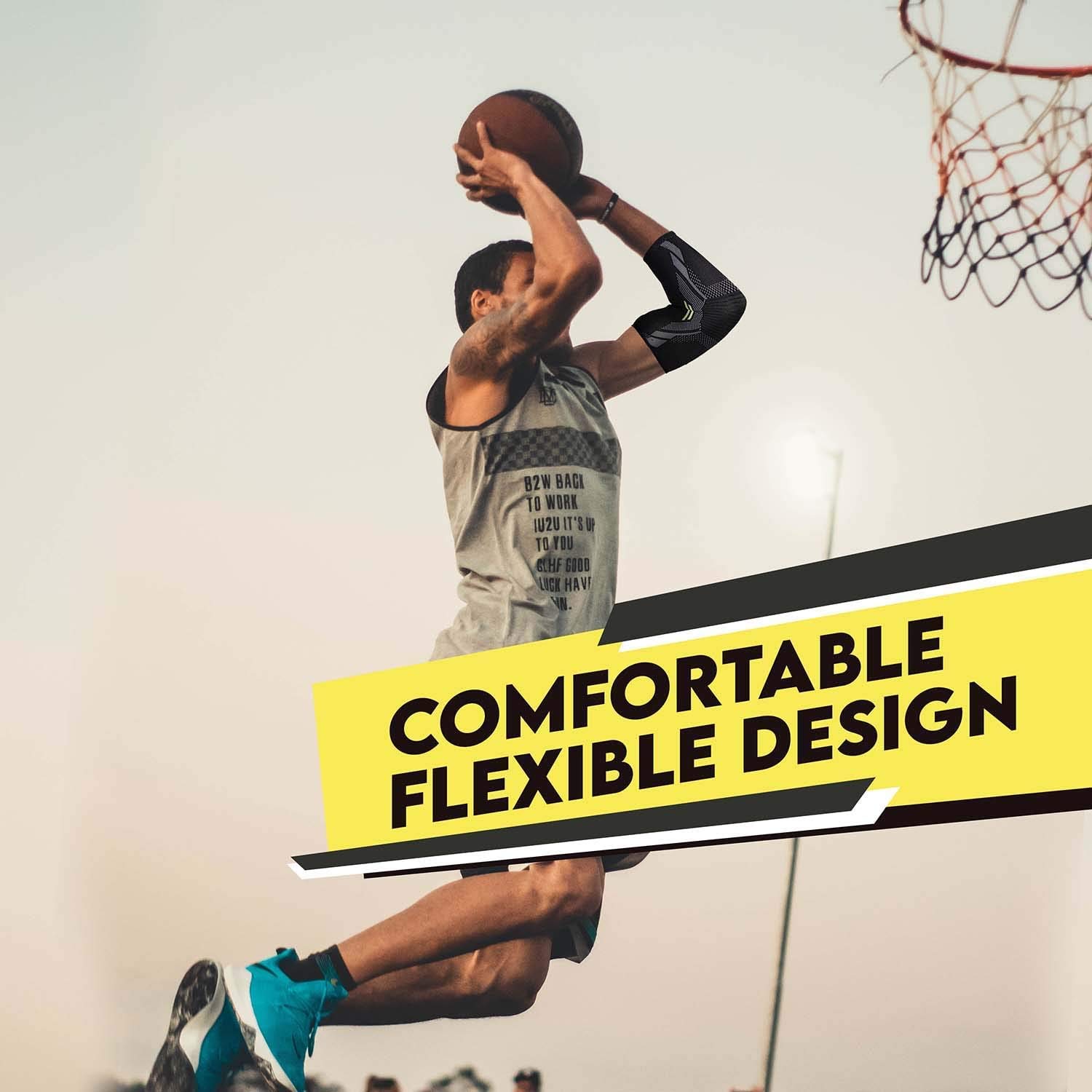 Keeps Your Performance Upbeat & Your Elbow Pain-Free.
Elbow Brace Compression Sleeves are not the typical elbow sleeves you wear every once in a while. They are the type you keep on your elbow until you decide to take a shower. Their high compression, weightlessness, and freshness add a punch to their value as a medical elbow brace. It's all about performance, and we've made sure to pick the brace that best meets that goal.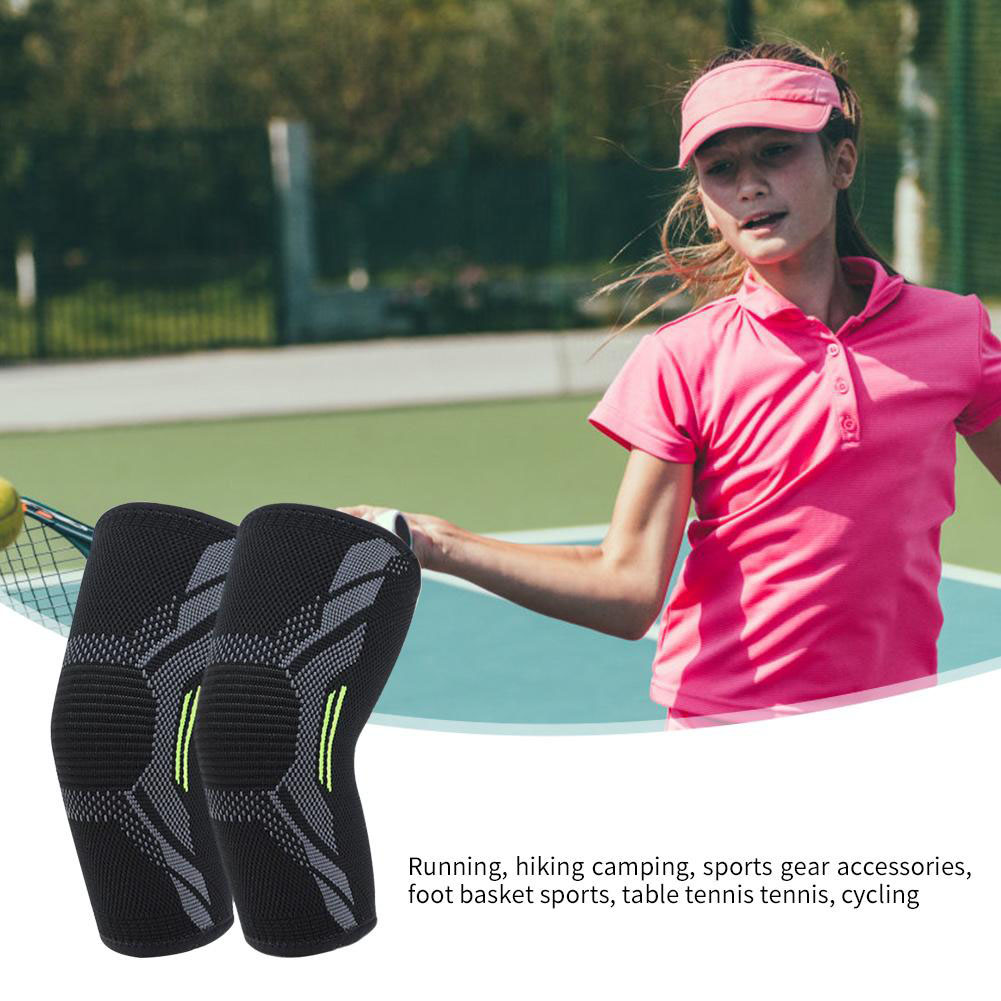 How to Measure Your Size:
With your arm straight, measure elbow circumference at the center of the joint.
S:20-25cm/7.9-9.8in
M:25-30cm/9.8-11.8in
L:30-35cm/11.8-13.7in
XL:35-40cm/13.7-15.7in
Specification
Material: Nylon, Spandex
Size: S/M/L/XL
Quantity: 1PC
Package Contains:
Washing Instructions:
Hand washing and natural air drying only. Please do not use washing machines; it will destroy the structure and compression of knitted fabric.
Since it is made of knitted fabric, please make sure the elbow brace is free from sharp objects that can puncture or hook the material to avoid damages.