4 Best "Expertly Curated" Trail Cameras for Hunting, Wildlife Photography, and Home Security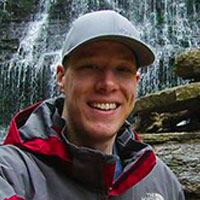 David Jones
Updated: Dec 8th, 2023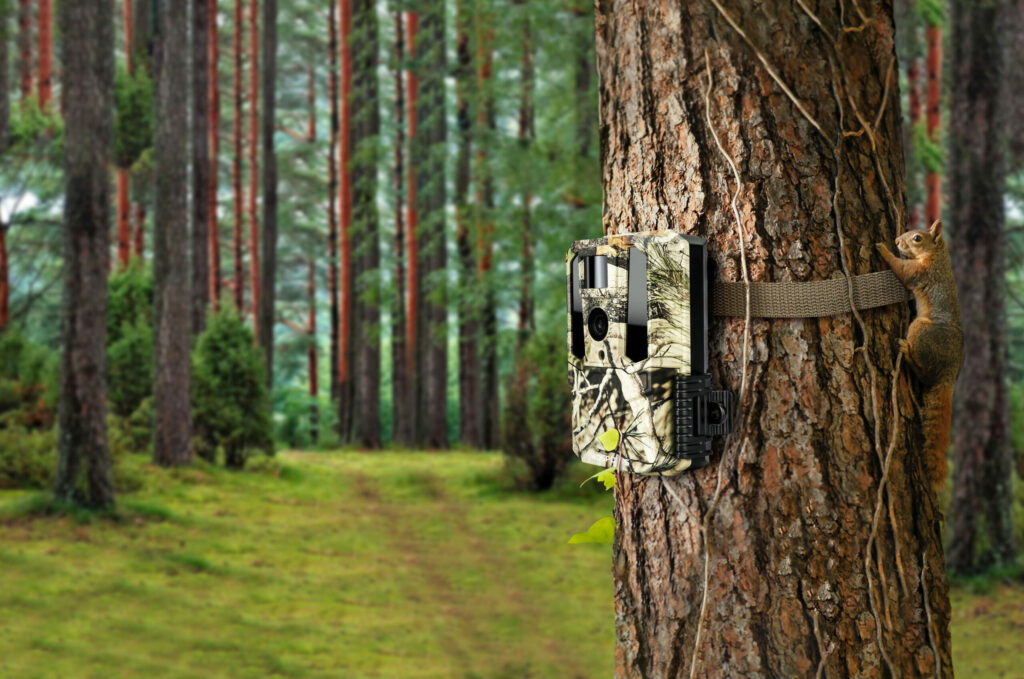 There's a boatload of reasons why you need a trail camera in your next wildlife excursion. Well, it's a common understanding that animals in the wild are often cautious or jumpy when there are people around. And without the right equipment, it could be challenging to experience a first-hand glimpse of their wildlife behavior. 
As you know, trail cameras are designed to capture videos and images of these animals without you being around them. And nowadays, trail cameras come in various shapes and sizes. Some are fitted with endless configurations, while others are one-trick ponies. So if you're someone who's been looking for a top-notch trail camera as your extra set of eyes in the wild, it could be extremely daunting to go through all the available options all by yourself, especially if you're a beginner.
Getting acquainted with the right trail camera requires a whole lot of understanding of what the device can do—from PIR sensors to night vision to the field of view or focal lengths. That said, we have partnered with home security and wildlife experts to determine the most suitable Trail Cameras to bring in your next adventure. We considered the most searched inquiries in deciding which items go into our list, such as skill level, ease of use, budget, and so on, to give you a narrowed down list of choices for easy decision-making.
Read along.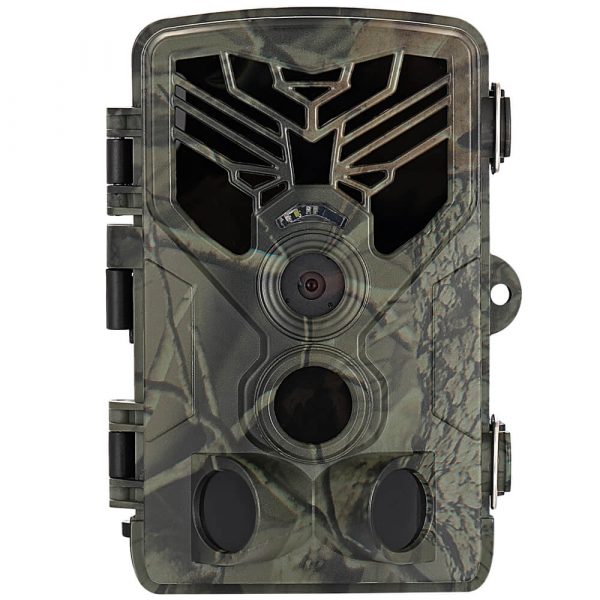 If you're looking for a trail camera with high specs for better photography and hunting results, look no further than the AltLoop Trail Camera. This device offers a 24MP image quality and 1296P video resolution to give you crystal clear footage of the wild. It also got one of the best PIR sensors and night vision features from all the tested products. Here's the gist: the AltLoop works with 3 PIR sensors and 44-pieces upgraded infrared LEDs. When it's 0.3-second, high sensitivity camera is triggered, the device records breathtaking photos and videos without delay. This feature gives you better support in catching fast-running animals in action. Moreover, the AltLoop comes with an 80 ft detection range and 120-degrees wide-angle lens to capture everything within its coverage area. That means you won't miss a single moment whenever you go stealth mode.
AltLoop features super low-power Wi-Fi and compatible with Bluetooth technology, comes with a free and easy-to-use APP, allows you more easily to operate your cameras. No monthly fee. No remote control is required. All you need to do is stay within the Wi-Fi signal range.
For hunters, this device is the most suitable to use because of its wireless capabilities. You can pair the AltLoop to your smartphone to give you instant footage of your subjects. And it's waterproof, too—thanks to its IP66 rating that enables that device to work in all weather conditions. Plus, if ever you decide to convert the AltLoop trail camera as an addition to your home security equipment, it's 100% possible too. Overall, the AltLoop is an excellent choice for wildlife photographers and hunters alike. But the significant advantage of this device against other brands is its user-friendliness, even though it packs a heck of top-grade specs.
Community Review
"This trail camera is a beast. It delivers excellent quality and makes hunting a breeze. I even use this to watch my bird feeders whenever I'm not hunting. 100% recommended."
Dave, Idaho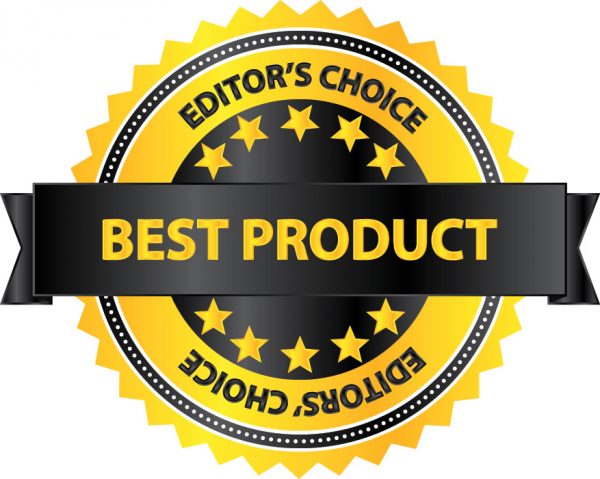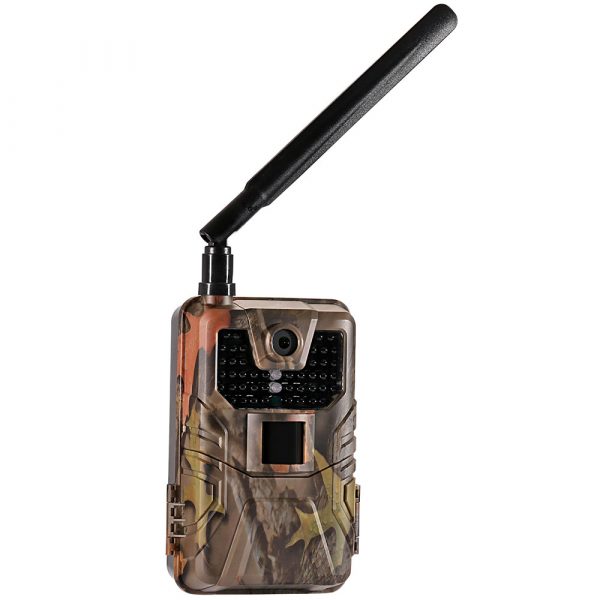 We've heard that BootView has come up with an exciting upgrade for its BootView Trail Camera. And to make your shopping experience extra special, we're here to test and review the 2023 upgrade named BootView 2.0. So, without further ado, here's what to expect from this new and exciting trail camera.
BootView 2.0 comes with new features that will take your wildlife excursions, home security, and scouting techniques to the next level. Now coming with 4G cellular connectivity, its live feed feature is faster, cleaner, and clearer to give you instant updates in the wild.
Of course, taking advantage of the excellent features of its predecessor, the BootView 2.0 is the ultimate trail camera for all things wildlife. It comes with 1080P and 20MP video-photo resolution, 0.8-second trigger speed, and up to 120° field of view. No more miss out on anything that's happening around you with BootView 2.0's impressive image quality. And with the device's top-notch 65ft IR detection range, stealth mode has never been better. You can set up the trail camera at a perfect distance that does not surprise wild animals for better results.
Overall, the BootView 2.0 levels up the wildlife experience. With its excellent picture-video quality, impressive IR detection range, and 4G instant live feed, there's nothing else you can ask for. Take BootView 2.0 to the test, and see what difference it can make to any outdoor adventure.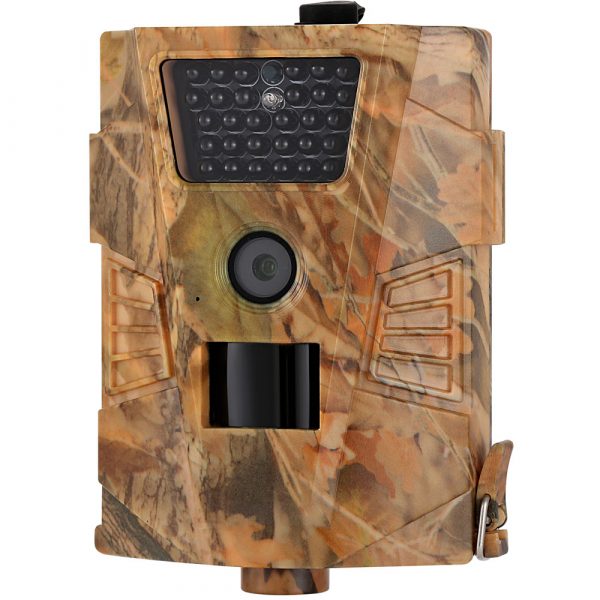 Here's a trail camera designed to satisfy every wildlife enthusiast's hunger for a one-of-a-kind photo. Built to empower your wildlife photography, the TetraSnap comes with 12MP and 720P image-video resolution, delivering instant processing and uncompromised quality. What's even more impressive is its 65 ft long-distance detection range and 90-degrees field of view. Some trail cameras typically only offer about 40 ft of detection range, but the TetraSnap gives you farther than that. And coupled with its ultra-fast 1-second trigger speed, nothing can escape from its area of coverage, giving you more chances to snap or record your subjects in the wild.
Now, looking into other aspects of the TetraSnap, its night vision feature works hand-in-hand with the built-in 850 nm LED light. That means whether it's day or night, the TetraSnap can deliver clear and crisp footage. There's also a 30-piece IR LED sensor that aids the device's detection capabilities. This feature will work perfectly well in stealth mode to achieve better results. Overall, the TetraSnap is easy to use, without complicated instructions. Yes, even if you're not the most tech-savvy in the bunch, the TentraSnap will work to your advantage.
P.S. Some users apply the TetraSnap to their home security equipment, too—thanks to its excellent IR sensors and impressive night vision.
Community Review
"For a novice wildlife fanatic like me, going through various optics equipment is challenging. But the TetraSnap made everything easy, from installing to configuring different settings, it made my newfound hobby extremely easy to appreciate."
Josh, New York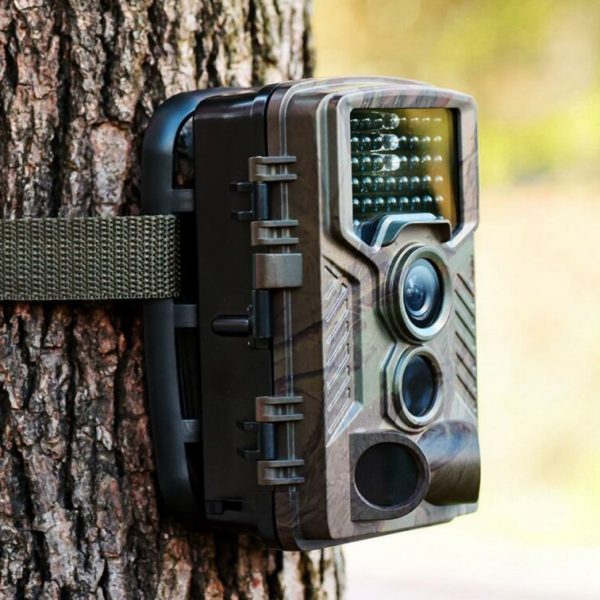 The IcoFiss prides itself on being your "extra set of eyes in the wild," and we couldn't agree more. The great thing about the IcoFiss is its night vision and 0.6-second fast trigger speed. First, it uses a Black Low Glow infrared LED flash to capture footage up to 65 ft in the dark. Its PIR sensor detects subjects up to 80 ft with a 110-degrees field of view. And that's a pretty impressive feat to bring in the wild for photography. Moreover, its camera sports a 12MP image quality and a 1280 x 720 (30 FPS) video resolution. That means it's as clear and precise as the latest smartphone models on the market today.
Here's more. The IcoFiss features an auto-optimization that adapts to light conditions. If the device shoots a photo or video in the daytime, it will give you a colored output. Meanwhile, if it's dark, the IcoFiss delivers clear footage in black and white. Also, other settings can be applied to make your wildlife photography further, like time-lapse, custom-length videos, and even photo intervals. And all of these configurations are quick and easy—thanks to its flexible, user-friendly interface.
Community Review
"For its price, the IcoFiss is an astonishing trail camera to level up wildlife photography. The clever details and video-image quality are just the best. And, you'll absolutely love the automatic sensors of this device."
Matthew, New Mexico
The products we listed in this review target 3 essential factors: quality, coverage, and usability. Our experts have combined their analysis to give you an in-depth rundown of these products for a more straightforward decision-making process. Overall, these trail cameras have proven to aid hunters, wildlife photographers, and even families in their quest for better stealth mode, top-notch footage, and trustworthy security. So know that what you see on this review is guaranteed to work to your advantage.