Are you tired of damaging your work surfaces with pinholes, scuffing, and scratching just to figure out their moisture levels? The WoodWatcher Wood Moisture Meter has you covered!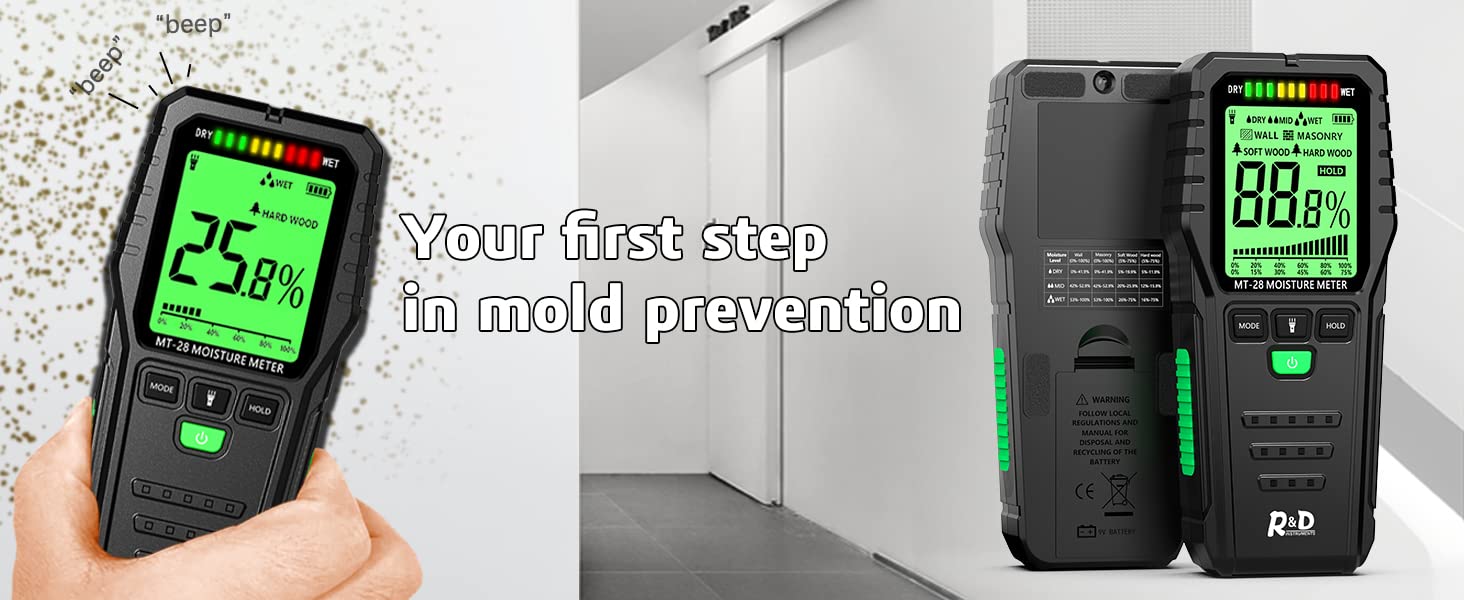 Our pinless moisture meter comes with no pins on, so your walls and projects can be undamaged from pinholes, scuffing and scratching to figure out their moisture levels. And with a big backlit LCD screen and a 3-color LED bar graph, HOLD button, auto power-off function, out of range alarm, and low battery, 9V battery included, our moisture meter is easy to read and use.
But that's not all! The WoodWatcher is also the first step in mold prevention. By checking suspicious water stains with a moisture tester around the house, you can determine whether the area is wet (a perfect breeding ground for mold), but not tell the mold directly. And with visual and audible alerts, you can quickly identify the source of a leak behind your work surfaces by listening for the high pitch tones to give you an accurate read on where moisture is most concentrated or quickly see using the tricolor LED moisture indicator.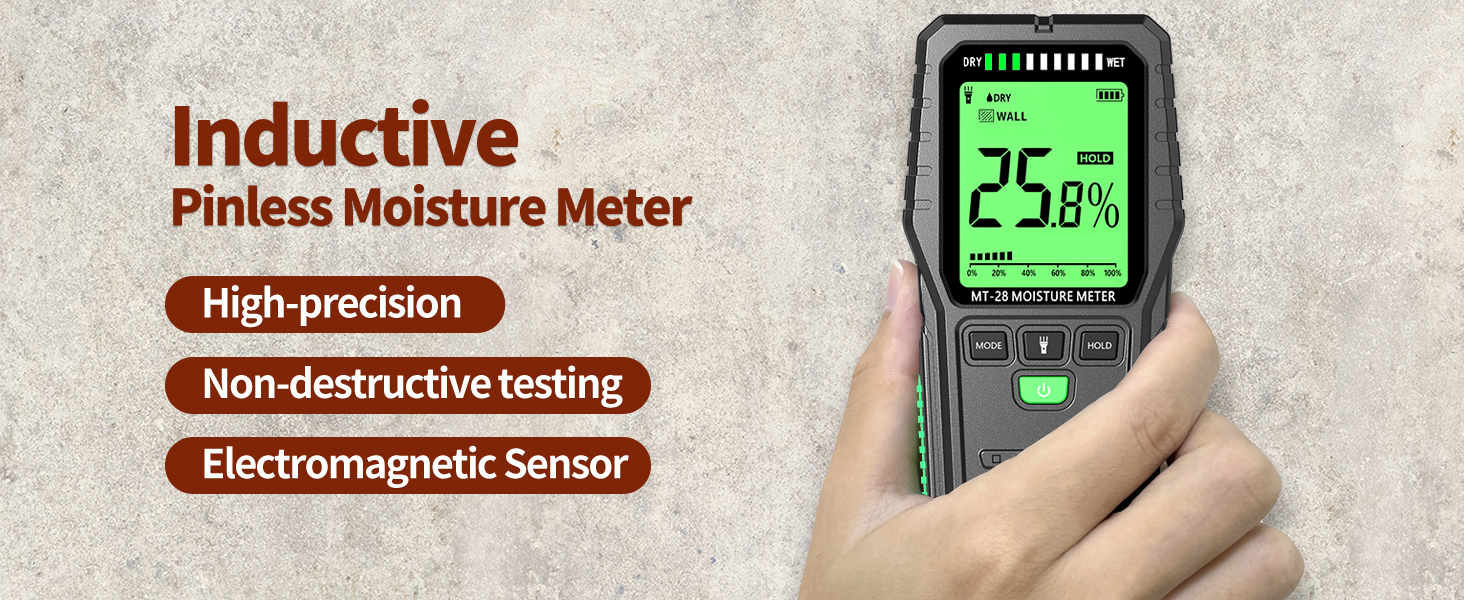 Whether you're a homeowner, contractor, or inspector, the WoodWatcher is wildly used in many working places. So why wait? Choose the WoodWatcher for a pinless, easy-to-read and use moisture meter that helps protect work surfaces and prevent mold with visual and audible alerts.