Level Up Your Camping Experience with Our New and Improved Hammocks!
There's more reason to love camping with WeePeak Camping Hammock. This simple and convenient camping hammock gets all your resting needs in one place without putting too much effort into setting up. Unlike regular hammocks that leave you exposed at night, the WeePeak comes with a mesh net that wards off bugs and mosquitoes from distracting you during your time of rest. It is also durable and wide enough to give you a stable and comfortable place to sleep, stargaze, or take a breather after a long hike.
Time to Ditch Your Old School Tent?
Well, if you're looking for a new way to enjoy camping or cut out tent pitching from your camping chores, then it's time to switch to WeePeak Camping Hammock. Our design is your easy solution to heavy and complicated tent installation that takes a lot of time and effort in pitching properly. The WeePeak also comes in a compact, light, and easy-to-carry package that makes it easy for you to carry around, especially if you're backpacking.
WeePeak Advantages:
Readily installed mesh nets
Quick and easy strap on design
Double zipper, double protection
Comfy, breathable, and spacious interior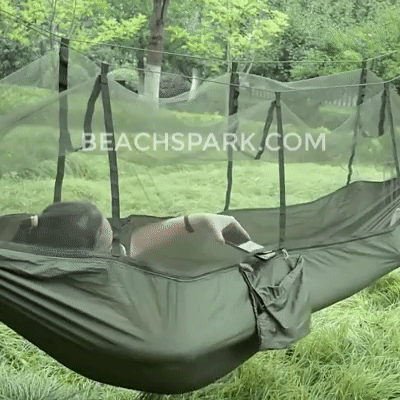 The WeePeak has become one of the most trusted camping hammock of more than 62,238 happy customers! Thank you for your continued support! 🔥
Features:
LARGE & COMFORTABLE – A standard bed is 9 feet long and 4 inches wide. Still, WeePeak Camping Hammock measures 10 feet x 6 inches, making it extremely comfortable for a large adult with plenty of room to stretch out, relax, and move around while sleeping. The WeePeak can support up to 1 to 2 persons.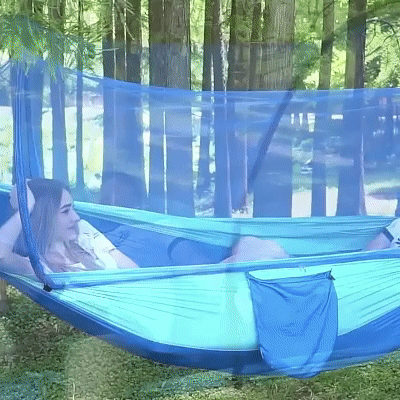 DESIGNED WITH LOVE IN US
DURABLE & RELIABLE – Made with high-grade 210T Nylon, the WeePeak Camping Hammock has a bearing capacity of up to 200 KG and will never rip, tear, or deteriorate with regular use.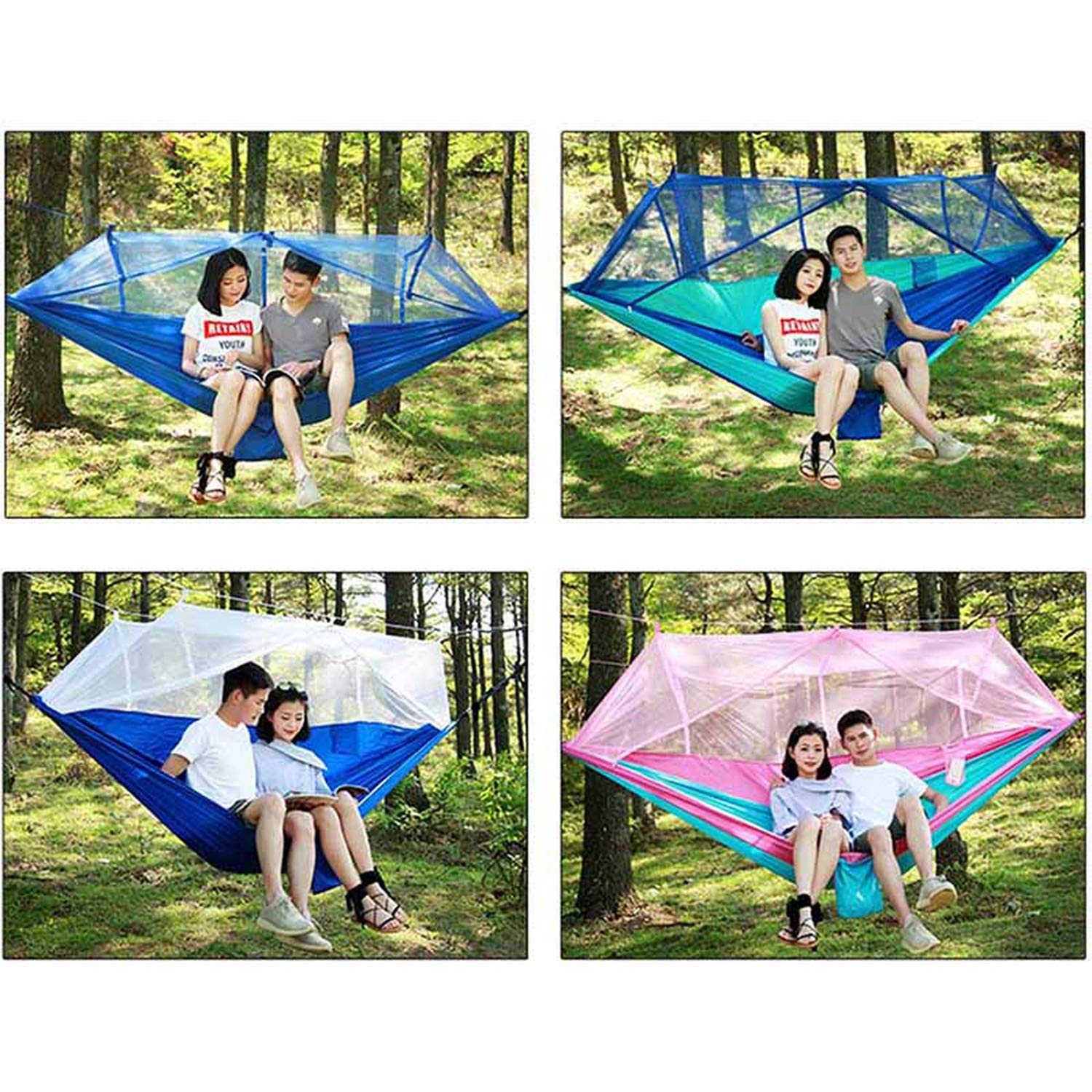 EVERYTHING INCLUDED – No need for a separate attachment to your existing outdoor hammock. The mosquito net is attached, just set it up like your normal hammock and relax peacefully. With that, you can get the rain tarp or rain fly additionally to keep you protected from sunlight and rain.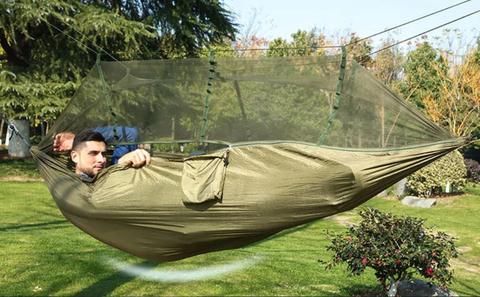 VERSATILE & MULTI-USE – Our outdoor hammock can be used as a hammock tent, sleeping bag, and swing. Perfect for hiking, camping, backpacking, long treks, and more. This hammock meets and exceeds all the traveler's needs. You can use it to sleep anywhere, or, when you don't need the net, flip it over to use as a standard hammock.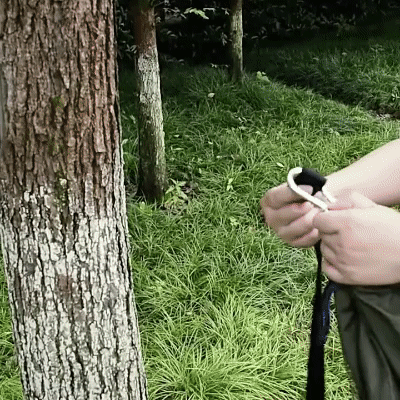 NO MORE BUGS AND INSECTS – TheWeePeak Camping Hammock comes with an attached no-see-um mosquito netting for total bug protection. The shock cord ensures the mosquito mesh hangs way above you for a peaceful night of sleep in the great outdoors.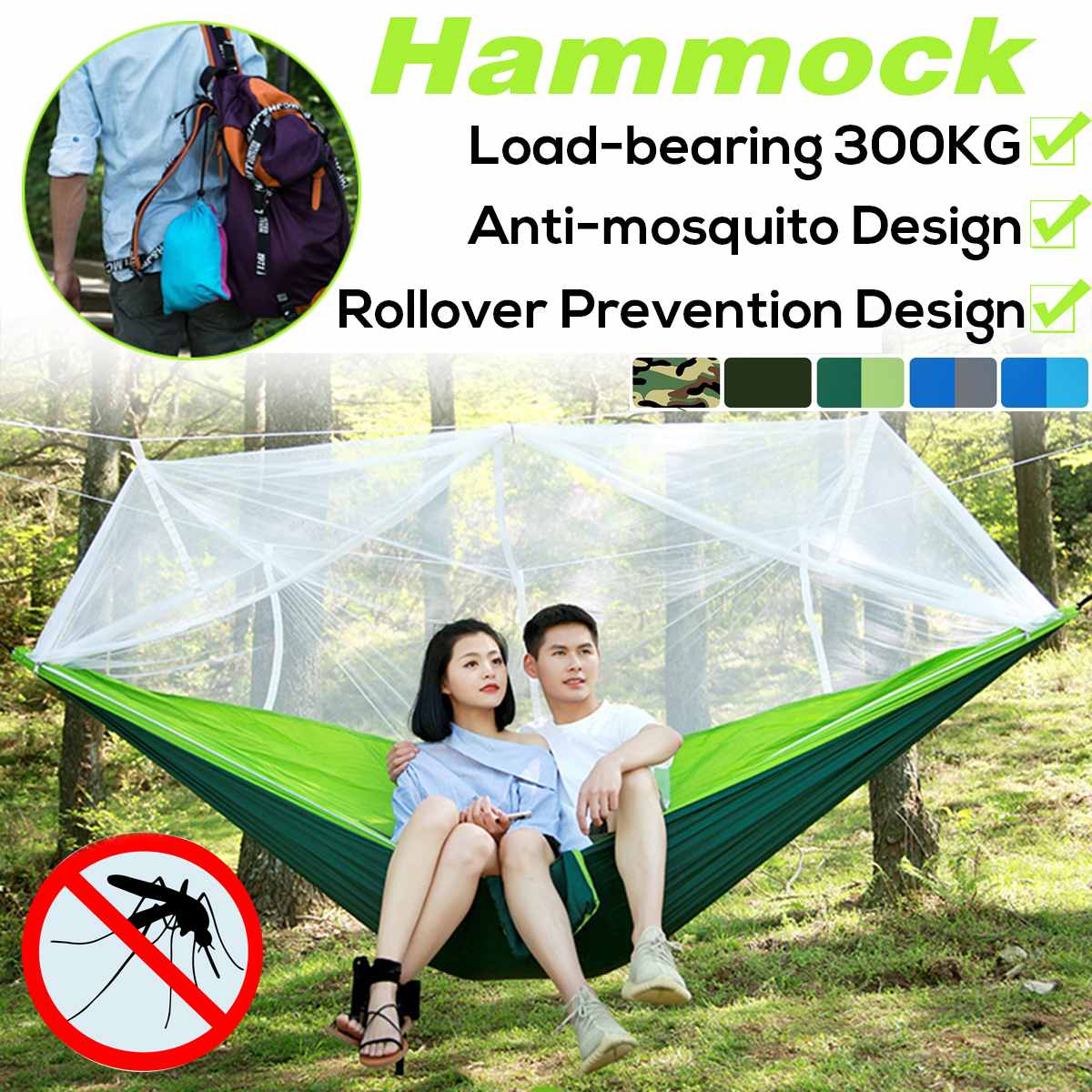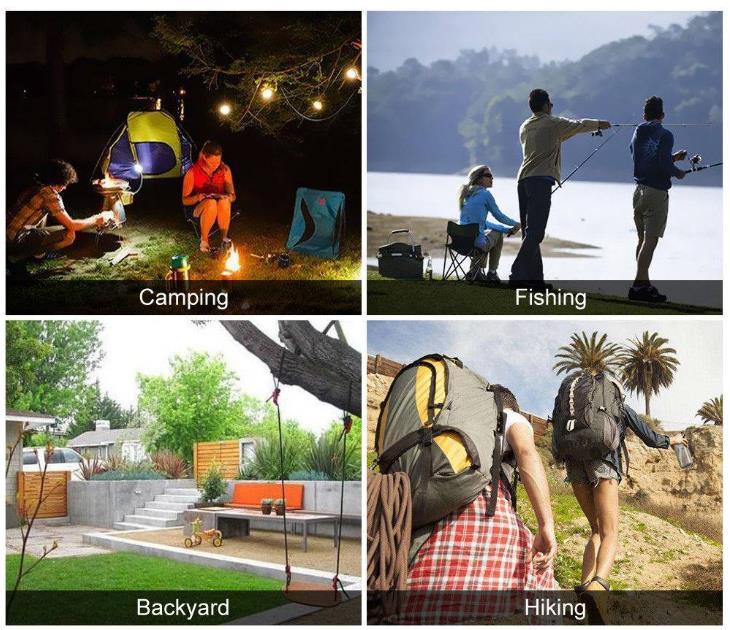 ULTRALIGHT & PORTABLE – Unlike other outdoor hammocks that can be heavy, the WeePeak Camping Hammock is easily portable and extremely lightweight. It weighs 1.6 lbs and folds up small e

nough to fit inside the included travel bag or a small pack.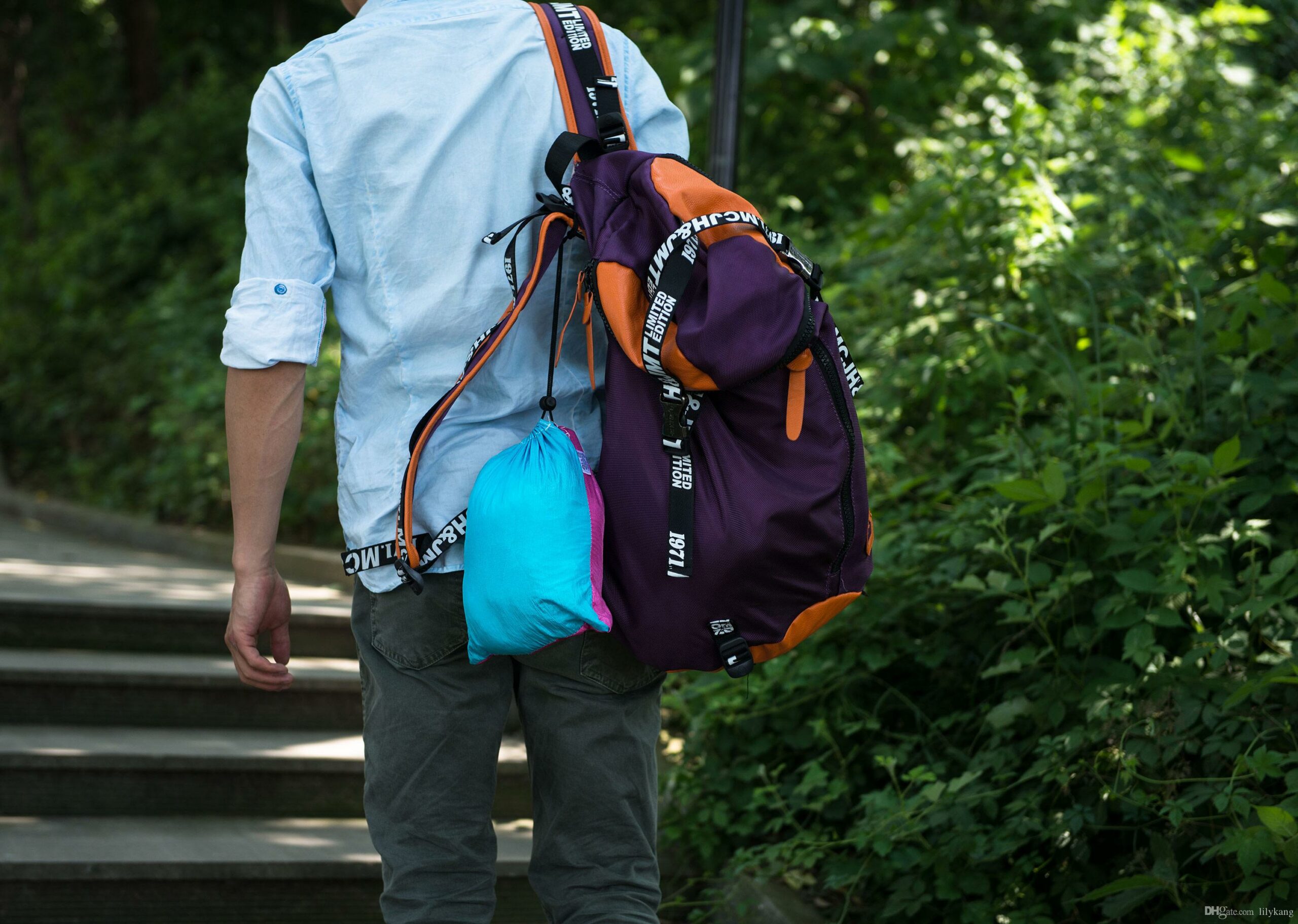 TWO WAY ZIPPER AND STURDY LOCK – There's no fear of falling off the hammock! The WeePeak Camping Hammock comes with a two-way zipper to secure you and your belongings inside and a sturdy lock to secure the hammock's position while you lay down.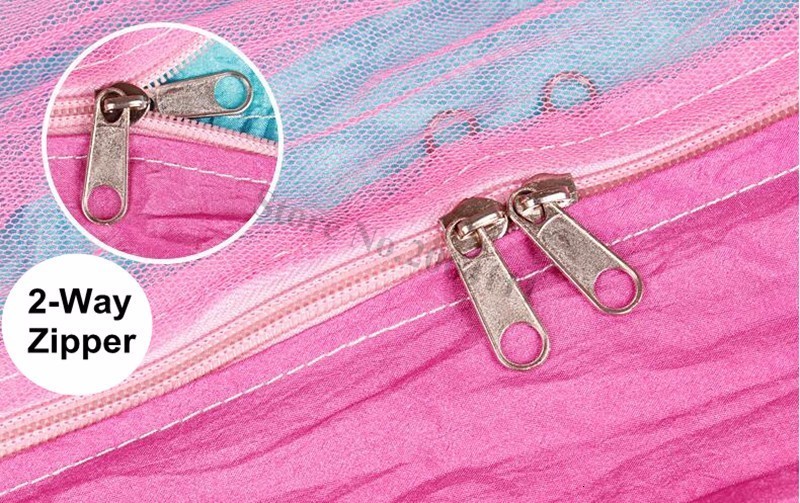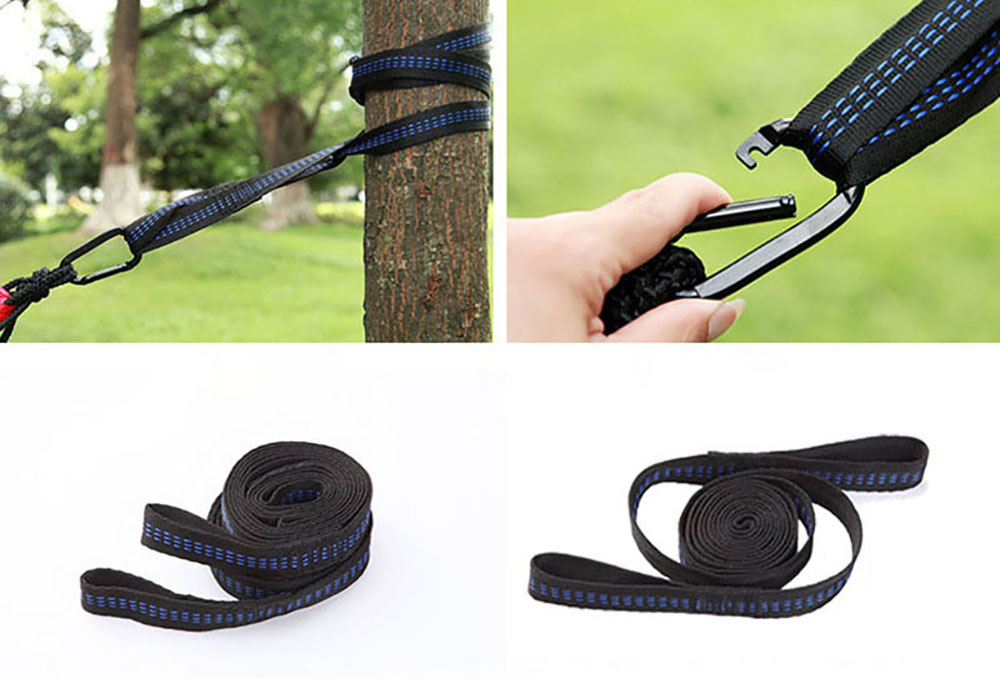 Specifications:
Weight: 0.7KG
Max bearing weight: 200KG
Fabric: 21OT Nylon
Package Includes:
1* Hammock
1* Mosquito Net
2* Binding Ropes
2* Guy Ropes
2* Hooks