Go Air Mode Outdoors with MunoCamp!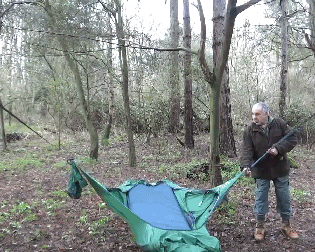 Experience the most futuristic way to lounge outdoors. The MunoCamp gives you this all-in-one camping hammock for a better and relaxing place to sleep, rest, and take a breath after a long day of hiking. Developed by Norwegian Outdoor Engineers, this hammock is certainly the dream gear for anyone who would like to sleep comfortably outdoors.
✅ Want to sleep under the stars? No worries! The MunoCamp gives you the perfect position to stargaze your way to sleep!
✅ Easy setup tent for your backpacking trip? This all-in-one camping hammock packs lightly and is easy to install—perfect for your hiking, backpacking, or other outdoor adventures.
✅ Breathable and durable hammock? This camping hammock is made of 210T parachute nylon and breathable fabric that can carry up to 400 lbs of weight easily and conveniently.
We've Designed the MunoCamp for Outdoor Excellence.
No matter what your adventure may be, our all-in-one camping hammock is capable of supporting you all the way through. No trail can stop you from achieving your goals by providing you with a stable and comfortable place to rest!
Customer Review:

We love the MunoCamp! We've been using this hammock in almost all of our backpacking trips, and it has been amazing!

Brant, Verified Purchase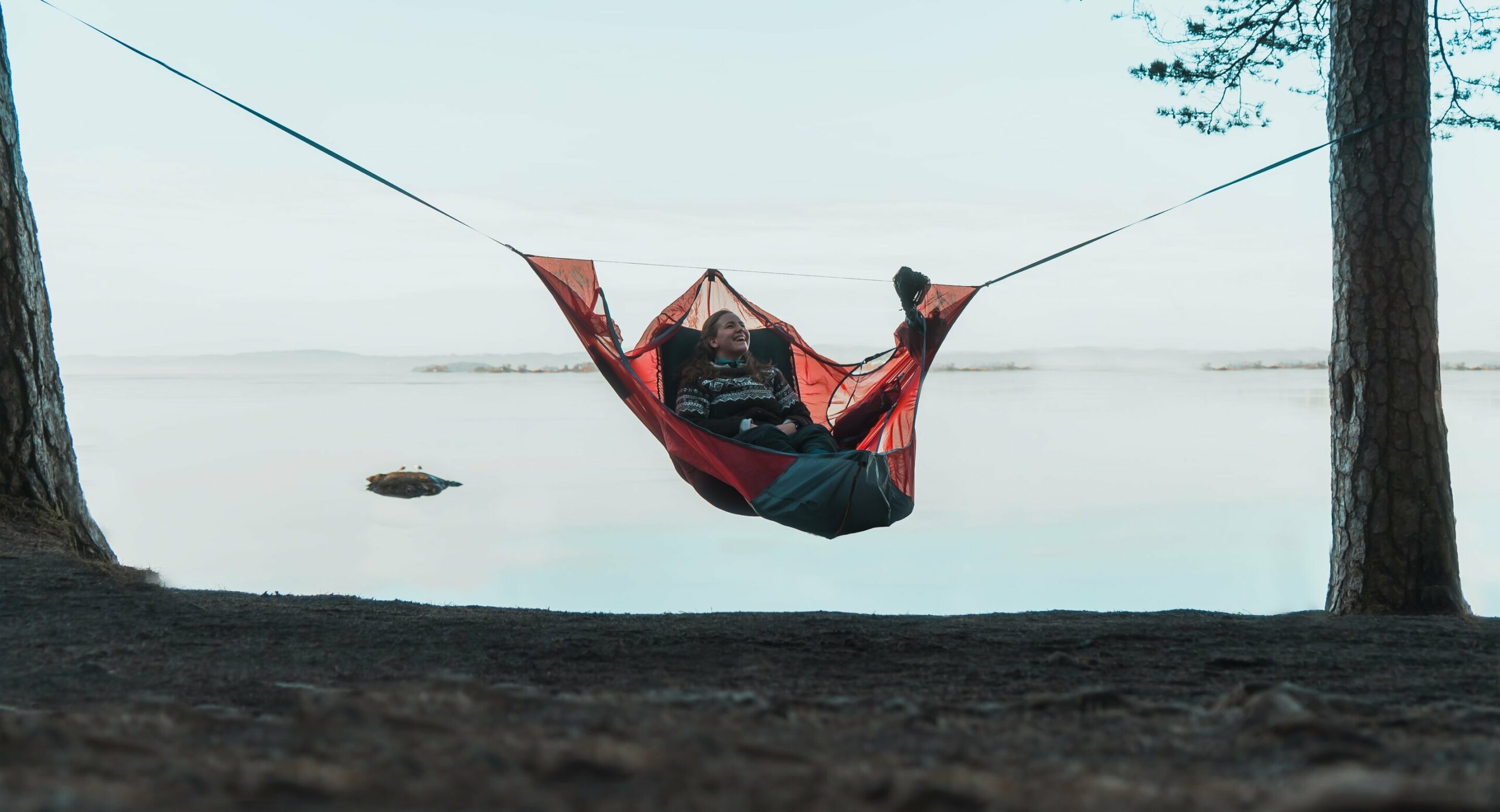 Why Choose the MunoCamp?
All-in-One Hammock: The MunoCamp can be used as a swing hammock or as a sleeping tent. Yes, you can sleep flat on your side, back, or stomach or rotate the hammock upright using the adjustment straps to have a comfortable chair to lounge outdoors. It also includes a mosquito net, easy-to-use suspension kit, bottle holder, storage pockets, and a roomy bag for "everything you need" convenience.
Durable and Reliable Camping Hammock: Made of high-quality 210T parachute nylon materials—which are known to be tear-resistant, breathable, and quick-drying—the MunoCamp delivers excellent strength and durability yet gentle and comfortable to sleep on. The ultra-strong nylon straps also provide reliable support to reduce pressure points.
Lightweight and Easy to Setup: All you need is two points (trees, posts, or columns), and you can mount the antenna mat. The parachute hammock is perfect for camping, hiking, backpacking, emergency survival, and any adventure. It only takes a few minutes to assemble and packs in a small bag for extra convenience.
Share the MunoCamp Experience with Your Friends!
Treat your adventurous friends to a handy hanging hammock—an item you'll quickly add to your camping essentials checklist. Make the MunoCamp your best gift today!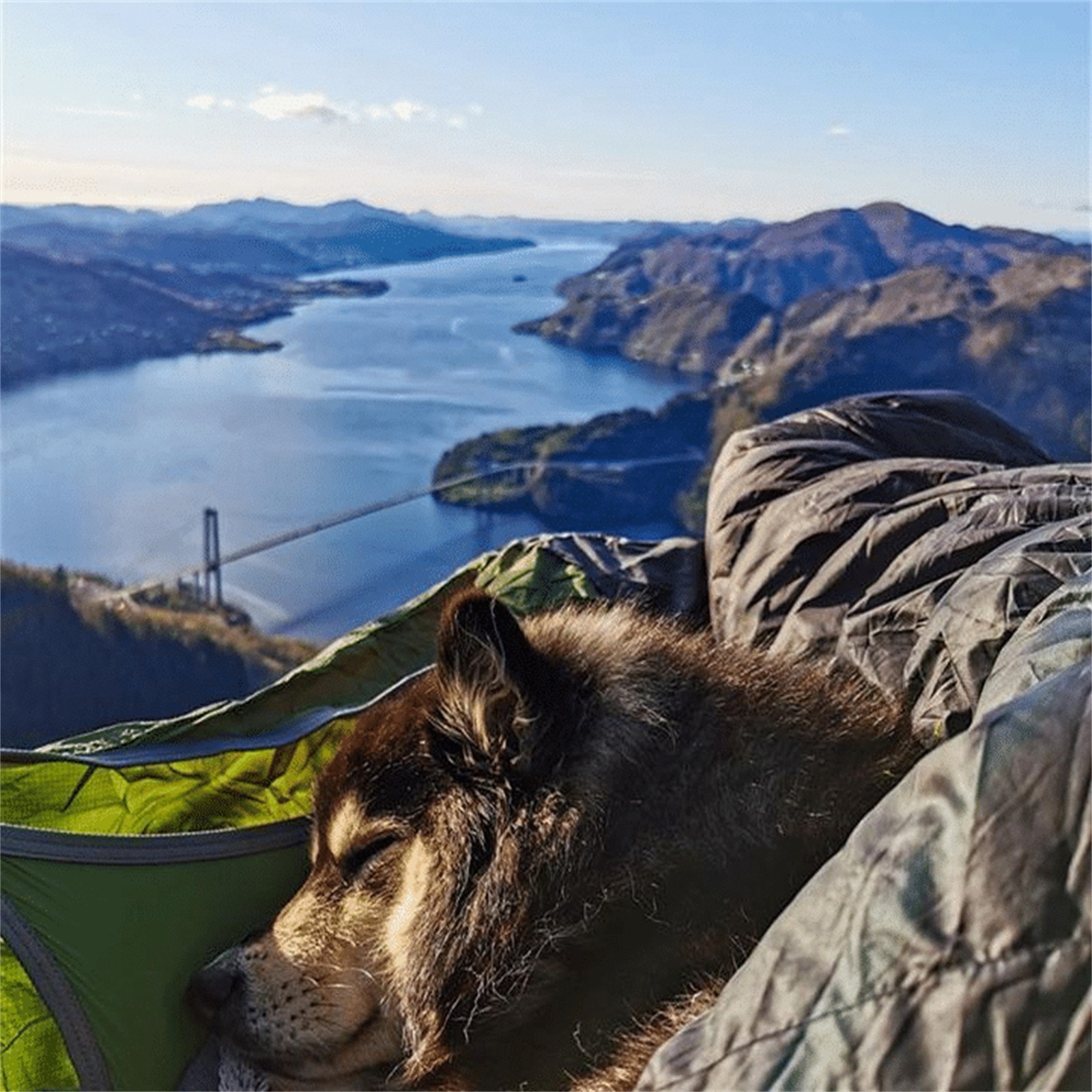 Other Details:
Sleep flat on your side, back, or stomach, or turn the hammock upright like a chair with adjustment straps.
Includes a bug net, easy-to-use suspension kit, bottle holder, storage pockets, and a spacious stuff sack.
There are two sizes: X and XL.
This hammock is developed by Norwegian Outdoor Engineers.
Specification:
Fabric 70D Ripstop Nylon
Weight 3 lb / 1495 g
Capacity 400 lb / 180 kg max weight
Pack size 12in x 7in / 30cm x 17cm
Suspension straps 110in / 280cm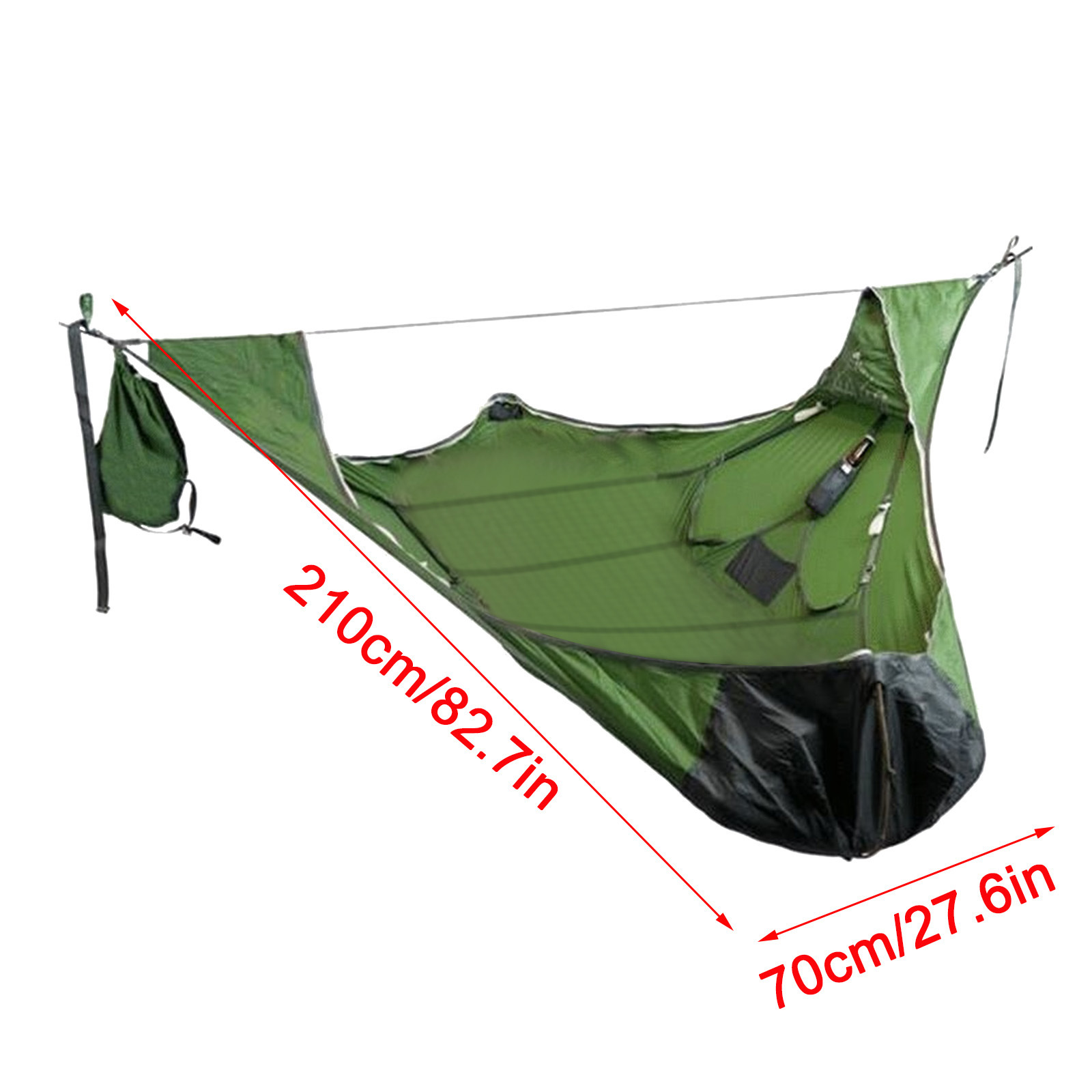 Package Include: