Products with minimalist designs are what's in today. That is why we created VexShake with a simple look but with high-quality and robust material. A great addition to your exercise essentials that will never disappoint!
VexShake is a shaker that is designed with a powerful motor speed that can dissolve your powdered protein drinks. Its body is made of BPA-fee material that is very safe for anyone. The material gives you the transparency of glass and lightness of plastic. A practical and aesthetic bottle just for you.
Innovation Over Imitation
Our VexShake electric shaker mug has a minimalist design that is unique from others. It has a 7.4W powerful motor with a speed of 7000RPM that can help you stir protein powder, instant coffee, milk powder, and other drinks thoroughly
Note that this is not recommended to stir with thick drinks such as milkshakes. It's better to purchase a juicer for the convenience of mixing the milkshake.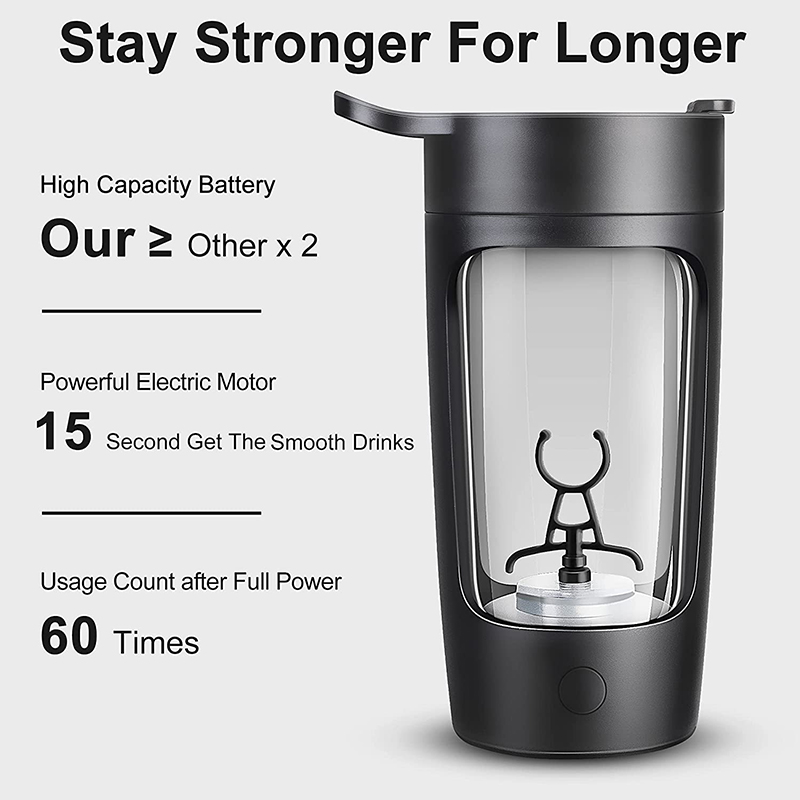 Food Grade Materials
The cup is made of food-grade Tritan material, which is also BPA-Free. This material gives you the transparency of glass and the lightness of plastic. The Tritan material has many advantages such as smoothness, impact resistance, and endurance to high temperatures. At the same time, its high-performance motor lasts longer than other brands. It also has a one-piece handle and a wide-mouth water outlet design that is clean and convenient for all users.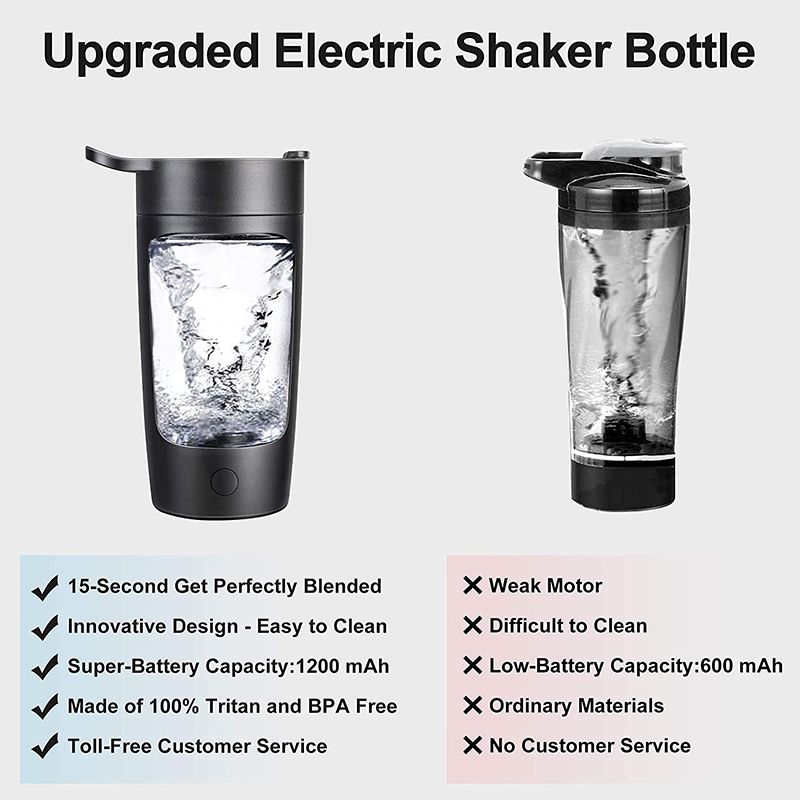 Safe
The mouth lid of VexShaker passed the food-grade safety standards. Its improved sealing silica gel effectively prevents leaks – this feature allows you to go work out without worrying about leaks.
To help your drinks be more secured, and to make sure we prevent any wrong operations in shaking, we included a long press button feature you can press for 2 seconds to turn on the shaker. It also comes with a one-touch power off button.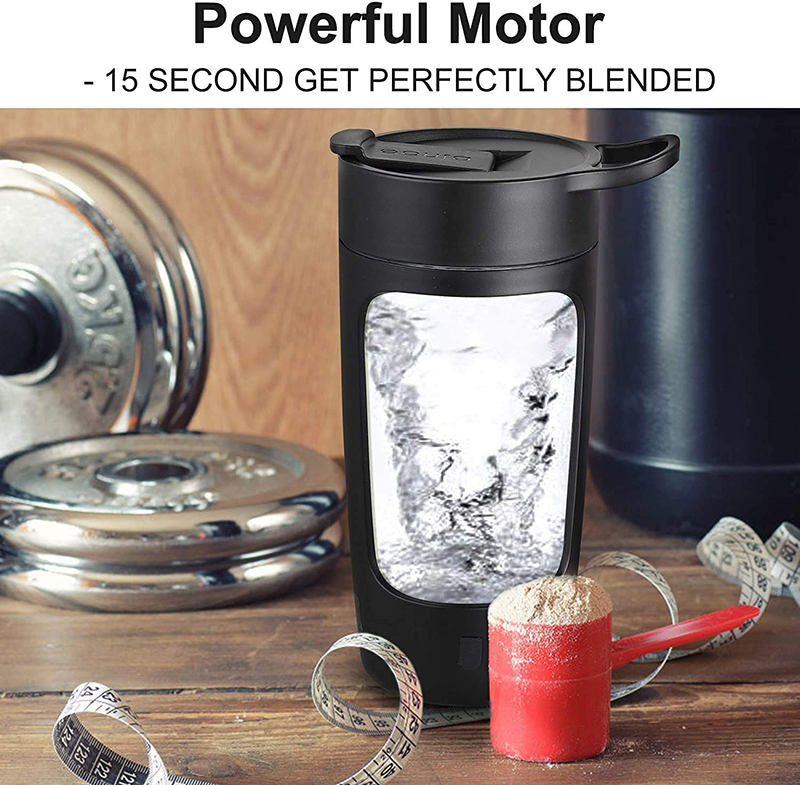 Say Goodbye To The Hand Crank And Enjoy The Smooth Taste
At 7000RPM, the water swirls around, allowing the powder to mix with the hot water quickly and thoroughly. You can say goodbye to the original shake and protein lumps that prevent you from enjoying a well-blended drink. Well, with its smoothness, you might want to get another drink! This is a protein jug that will give you that protein boost after a workout.
This shaker will be a great gift for your partner and family. This is a top choice if you're looking for portable shakers that are good on-the-go.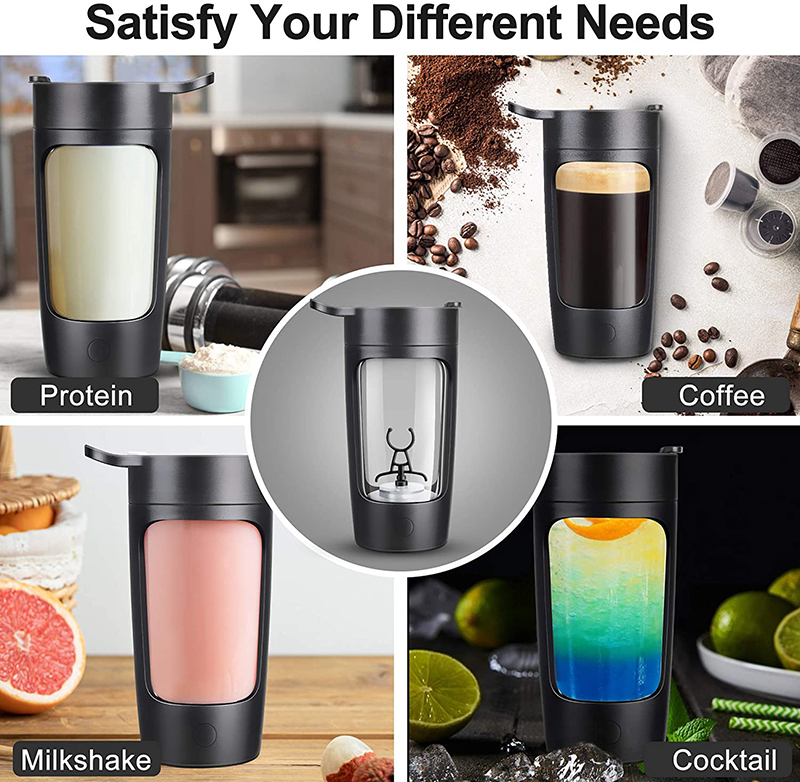 Super-smooth Shakes On-the-go
Athlete-tested for ergonomic design and portability, the VexShake is your perfect partner at home, in the gym, or on the go. Designed for convenience and quality, the VexShake is ideal for those with a busy lifestyle. This shaker includes a portable vortex mixer so that your supplements can be properly mixed with no mess and lumps.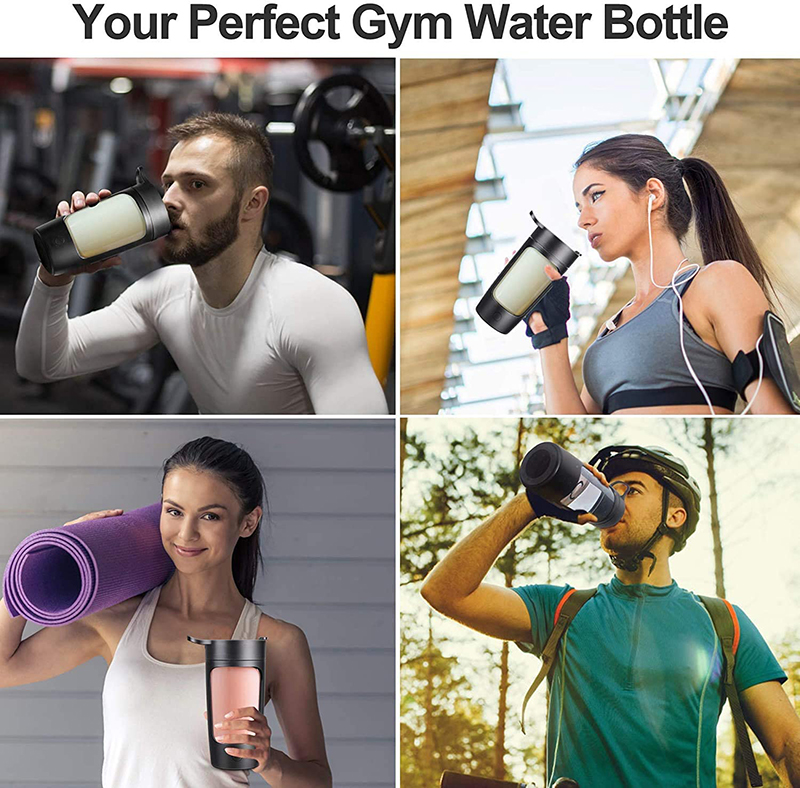 About this item
No Shaking needed and no clumps after. Produces better Taste – powerful vortex mixer with patented X-Blade technology for super-smooth protein shakes.

Battery-Powered Motor – No battery required and is USB charging. Only 3.5 hours to fully charge. You can use for 30 minutes of continuous operation after fully charged.

Durable, Easy-to-clean Bottle – including measuring scale (ml/oz). The material is tough, odorless, BPA/DEHP-free, and easy to clean ¬– add warm water and detergent turn on, and let your AAA electric protein bottle clean itself.

Fitness Gift – the perfect gift for any fitness enthusiast.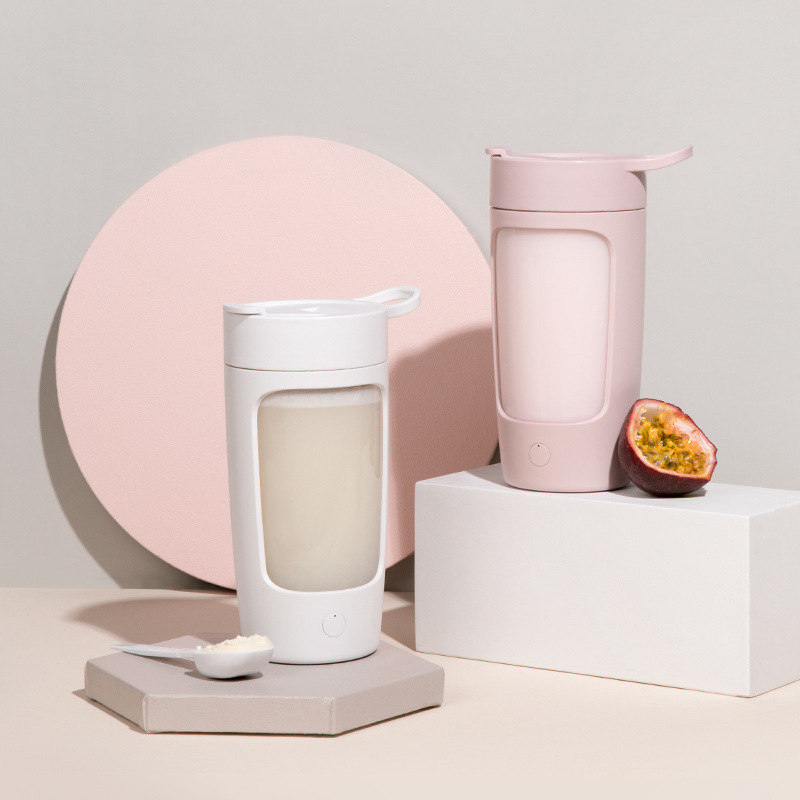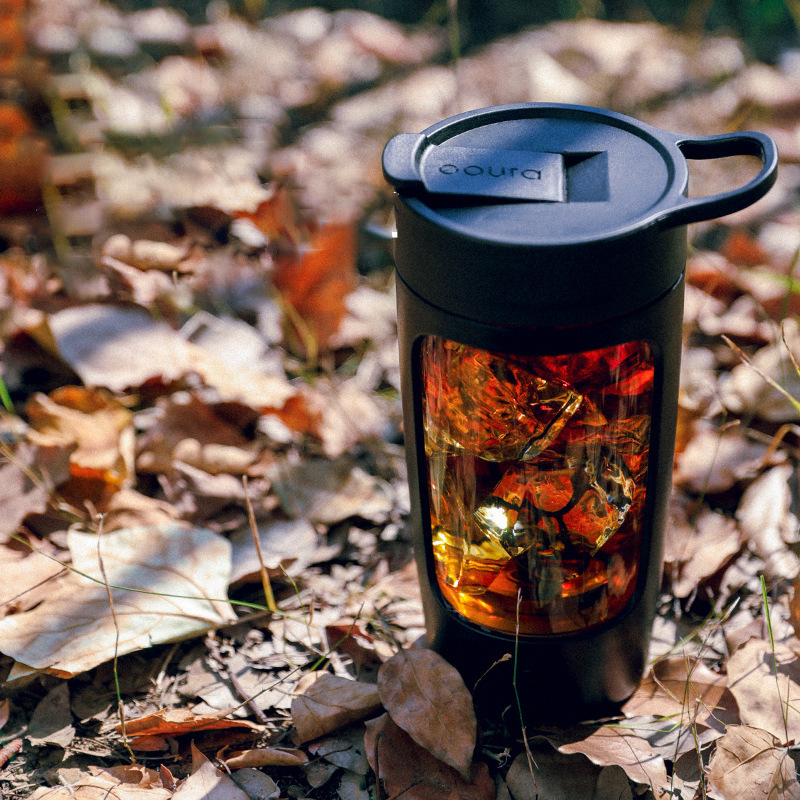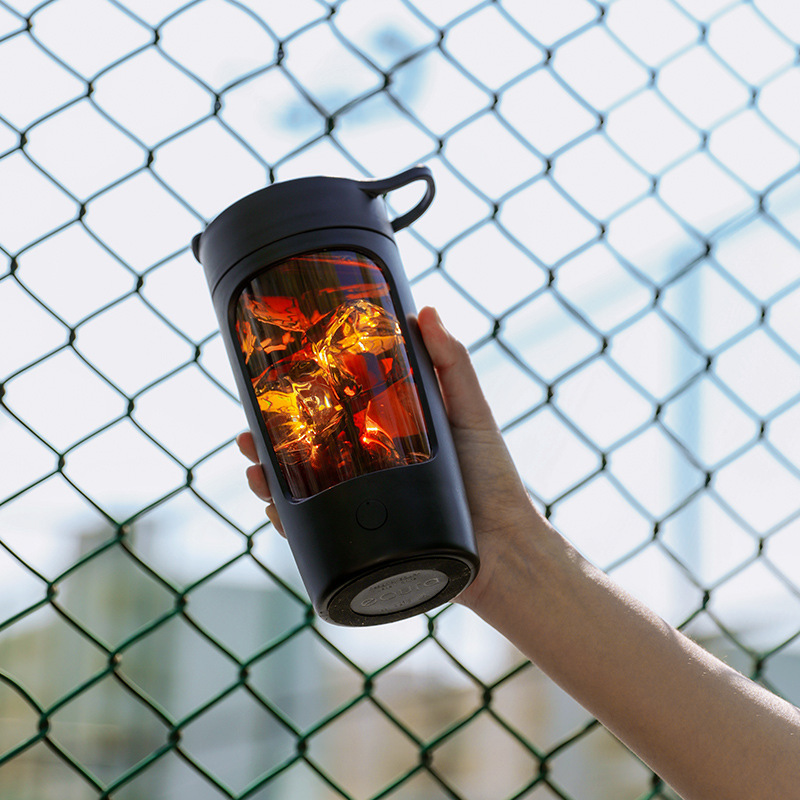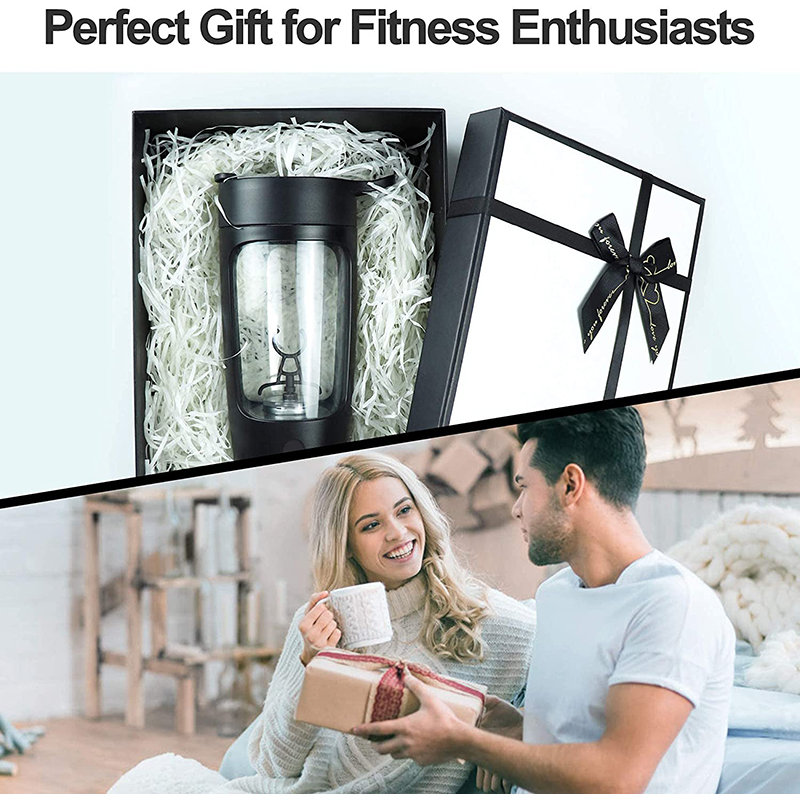 Specification
Product name: AAA Automatic Protein Shakers
Product capacity: 650ml
Product size: 121*90*196mm
Packing size: 111*92*201mm
Product net weight: 329g
Battery capacity: 1200mAh
Motor voltage: 3V
Rated power: 7.4W
Rated voltage: 3.7V-2A
Cup body material: ABS Tritan
Charging time: 3-5 hours
Use time: 30 minutes
Product features: sealed and leak-proof, smooth and light-transmitting, light and drop-proof, no fear of high temperature, automatic stirring, and anti-inadvertent touch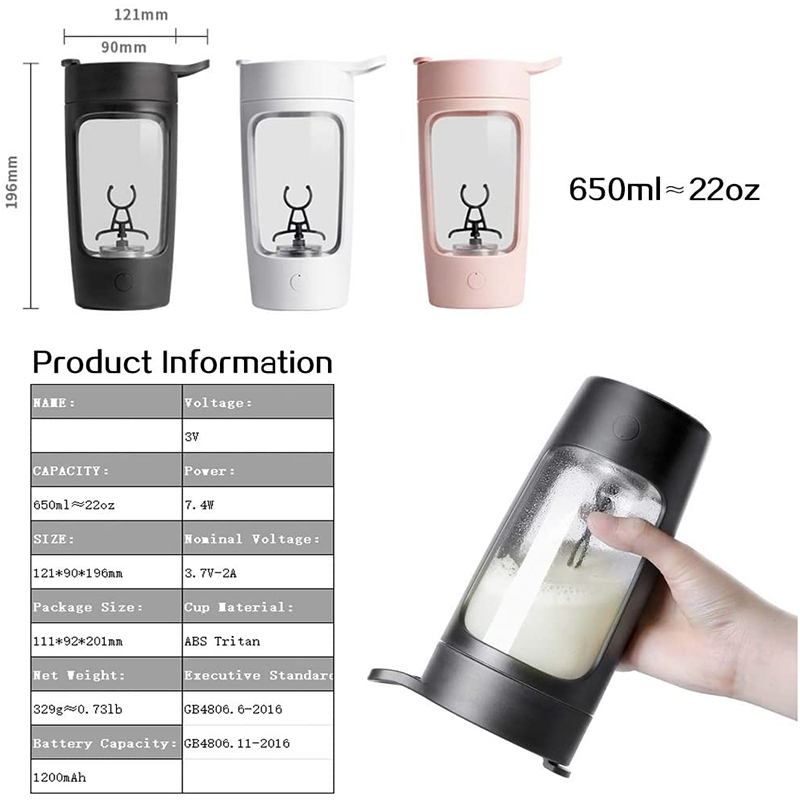 Note
In order to maintain the service life of the shaker bottle, please do not wash it in the dishwasher,it is recommended to wash it by hand.
To be more secure, prevent any misoperation about shaking.