Are you looking for a great water bottle that will suit your lifestyle and workout needs? Search no further and get H2Onz and get the best-looking and high-quality material that you're looking for!
H2Onz is a water bottle made from Tritan material, making it tough, durable, and safe to use. It is also designed with a matte finish to look stylish, classy, on-trend, and visible. Its wide-mouth opening with removable strainer feature allows you to quickly put your fruits, tea, or ice inside your bottle.
Translucent And Matte & Removable Strainer
H2Onz is a water bottle with a matte finish that is very stylish, and beautiful. You can see how much the amount of water you are drinking from at the scale of the bottle.
While tap water tastes boring and tedious, this strainer/filter allows you to infuse fruit & tea in your bottle, and the wide mouth opening is good enough to fit ice cubes.
Practical Design
Its material is lightweight with a durable carry-ring so that you can take your bottle anywhere easily. It has a secured push-lock that releases and flips the top lid just with one tap of a button. 
BPA-free (from Tritan).

100% tight and non-slip, durable and light.

Flip-top lid (can be operated with one hand), easy to take with you.

Perfect for yoga, gymnastics, hiking, indoor and outdoor sports, office, home, and much more.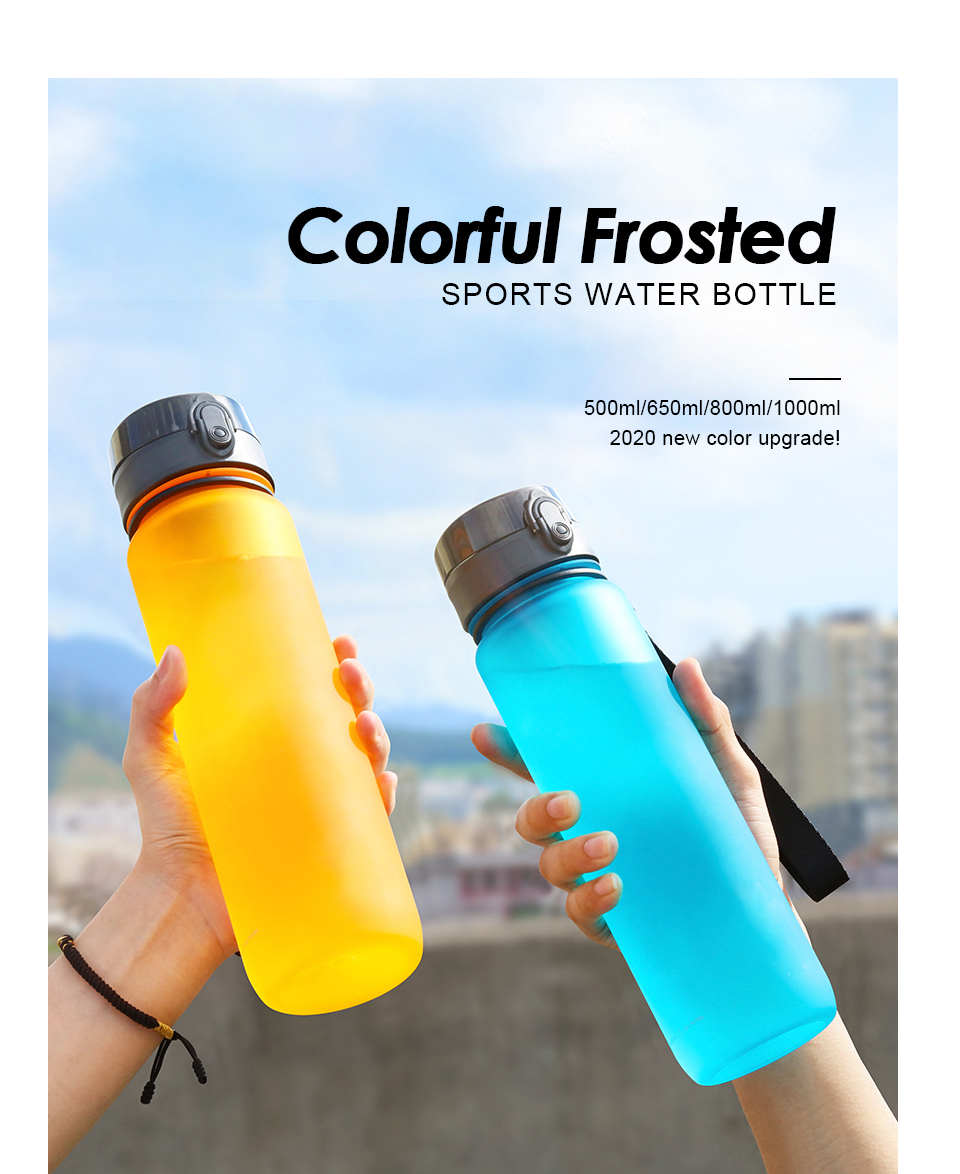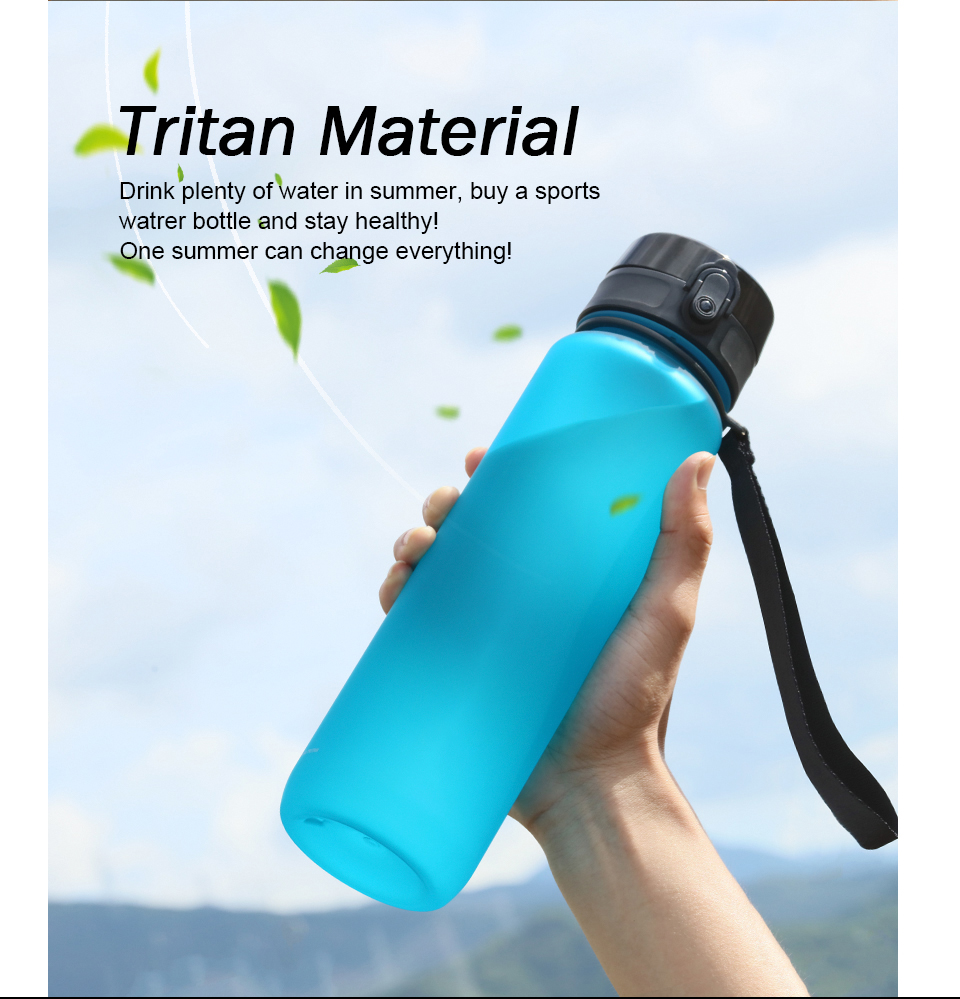 Ideal for Sports and Fitness
It keeps you hydrated after your workout—a must for gym, fitness, camping, cycling, running, yoga and travel.
It is made from state-of-the-art materials, high-quality workmanship, outstanding durability that is exceptionally robust and shockproof.
Lock & One Button Design
One-Click opening with no leakage: With a flip-top design, opening this bottle only requires a single click. It won't cause any leakage even it is upside down, and the locking latch could effectively prevent any accidental opening.
Safety & Healthy Material
Made of 100% BPA-free Tritan, this sports water bottle is reusable and offers the best alternative for disposable ones. You can use it anywhere, whether you are at home, in the office, in the gym, or outdoors. Suitable for both hot and cold drinks (-10 ℃ ~ 95 ℃)
Ideal Gift For Fitness
Great for anyone who loves camping, cycling, traveling, outdoor activities, or hit the gym regularly; this excellent bottle is the best gift you can give you fitness lovers!
Lightweight with a portable strap – this is an easy choice for on-the-go hydration. Comes in various vibrant colors – it is an ideal gift for your loved ones to help them keep hydrated and healthy.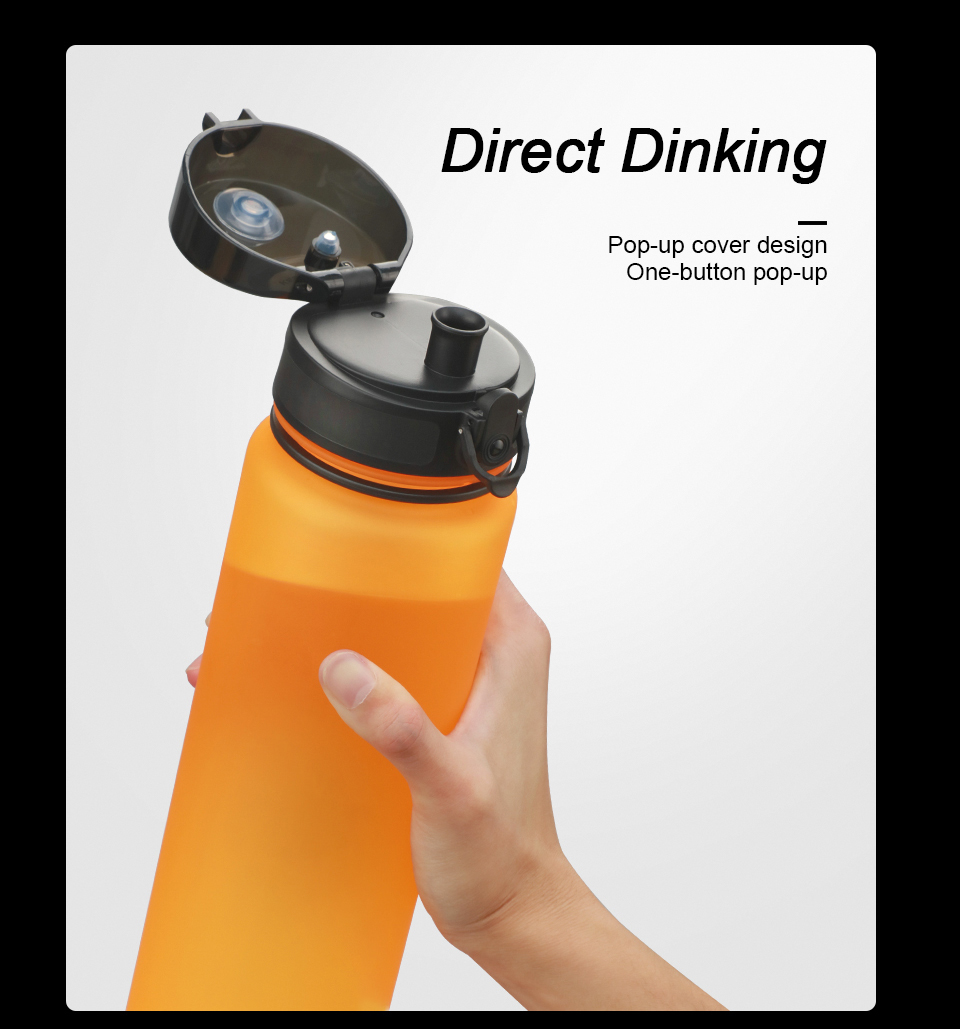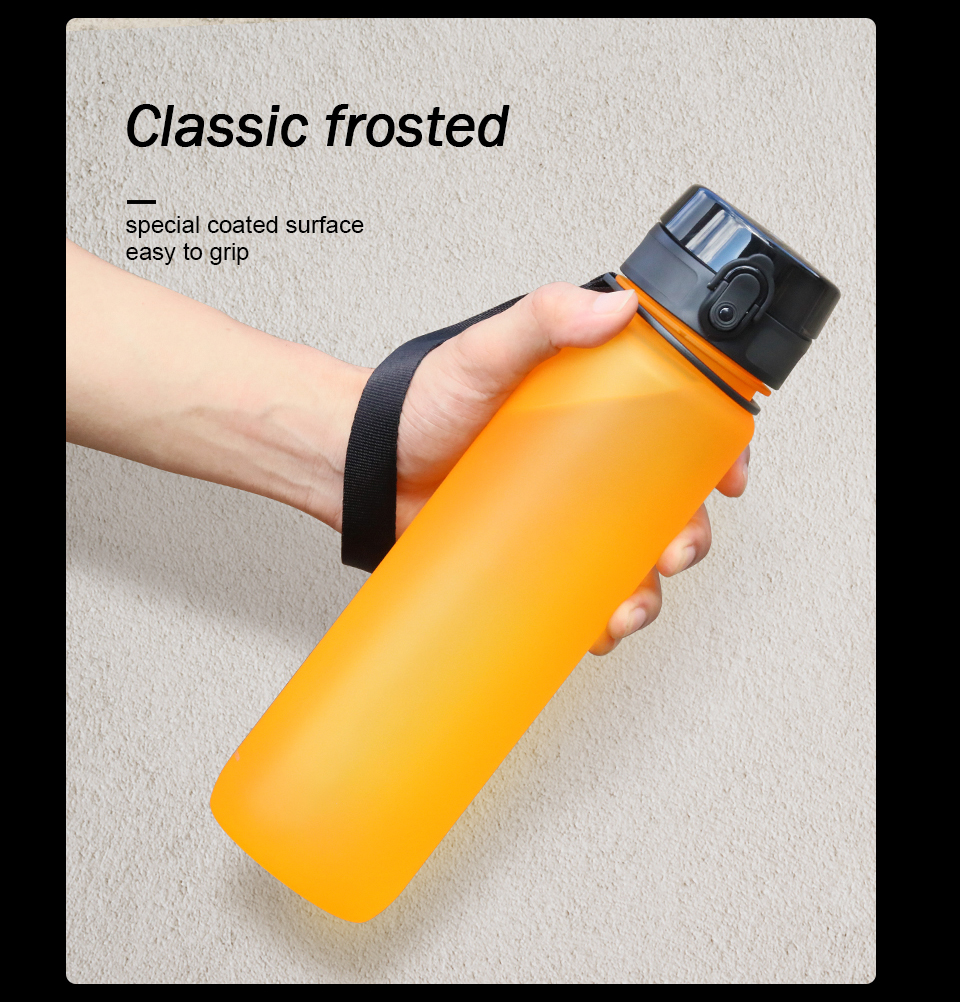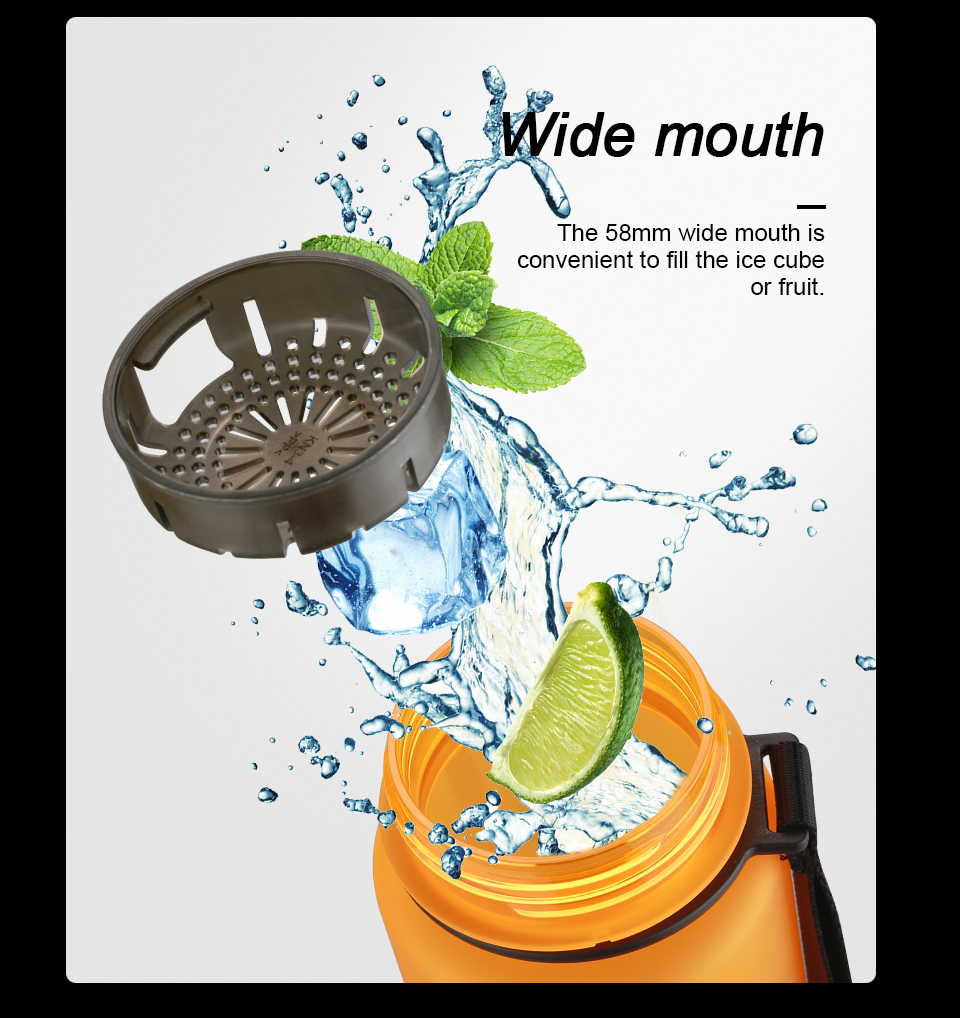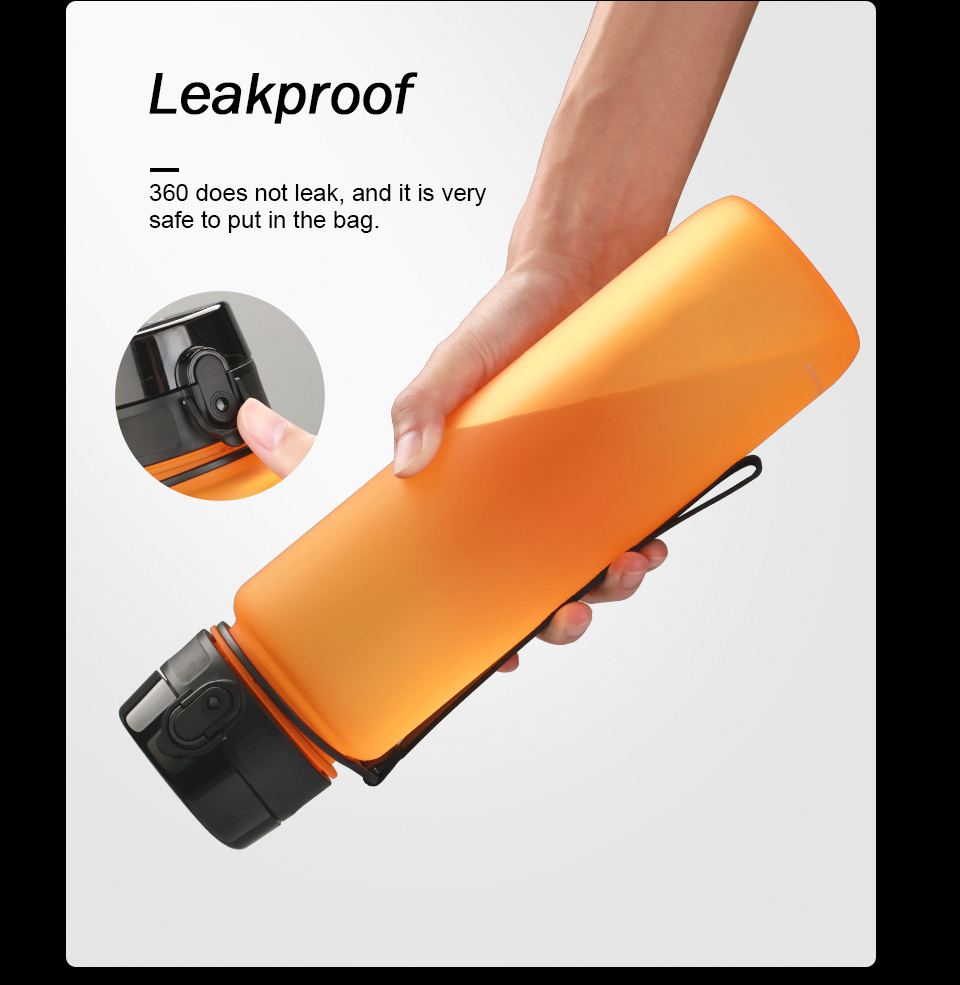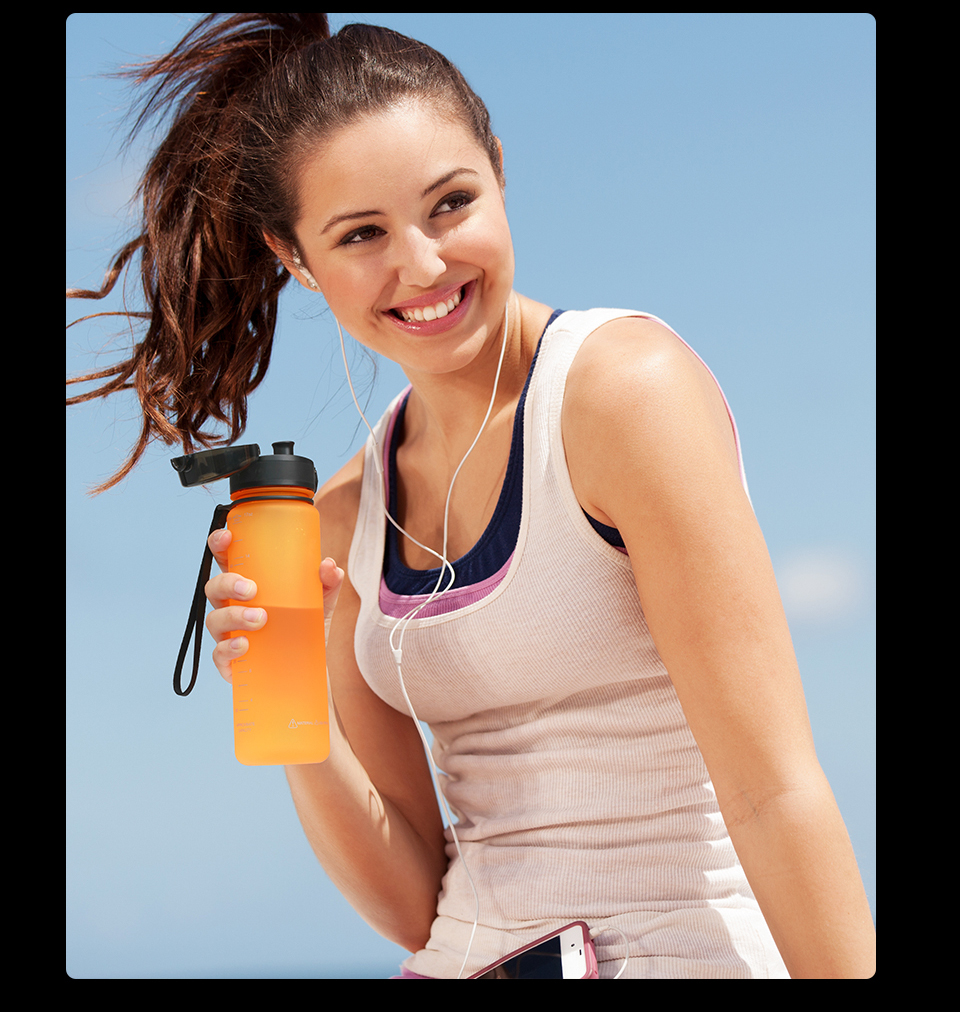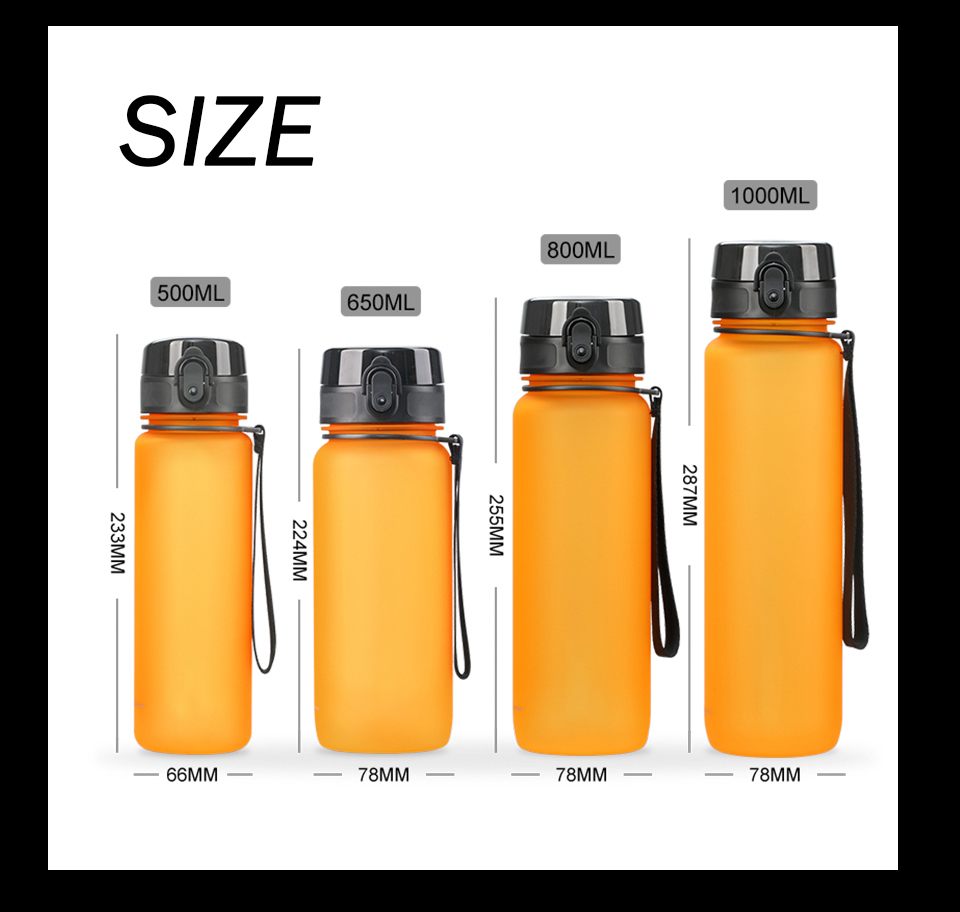 Specification
Material: Plastic
Plastic Type: Tritan
Applicable People: Adults 、Kids
Drinkware Type: Water Bottles
Feature: Eco-Friendly
Feature: Stocked
Model Number: 30389
Water Flowing Method: Direct Drinking
Outdoor Activity: TOUR
Anti-corrosion Coating: Not Equipped
Thermal Insulation Performance: None
Style: SPORT
Supply Type: In-Stock Items
Shape: With Rope
Boiling Water: Applicable
Certification: CIQ
Certification: FDA
Certification: SGS
Bottle Mouth: Wide mouth
Color: 6 colors
User: Students, travelers, sportsmen, fitness enthusiasts,
When using it: Shopping, outdoor, traveling, camping, climbing