Featuring Three-Dimensional Padded Palm Design That Increases Impact Protection! Comes with an Ultra-Durable Knitting To Prevent Gloves from Bursting on Impact!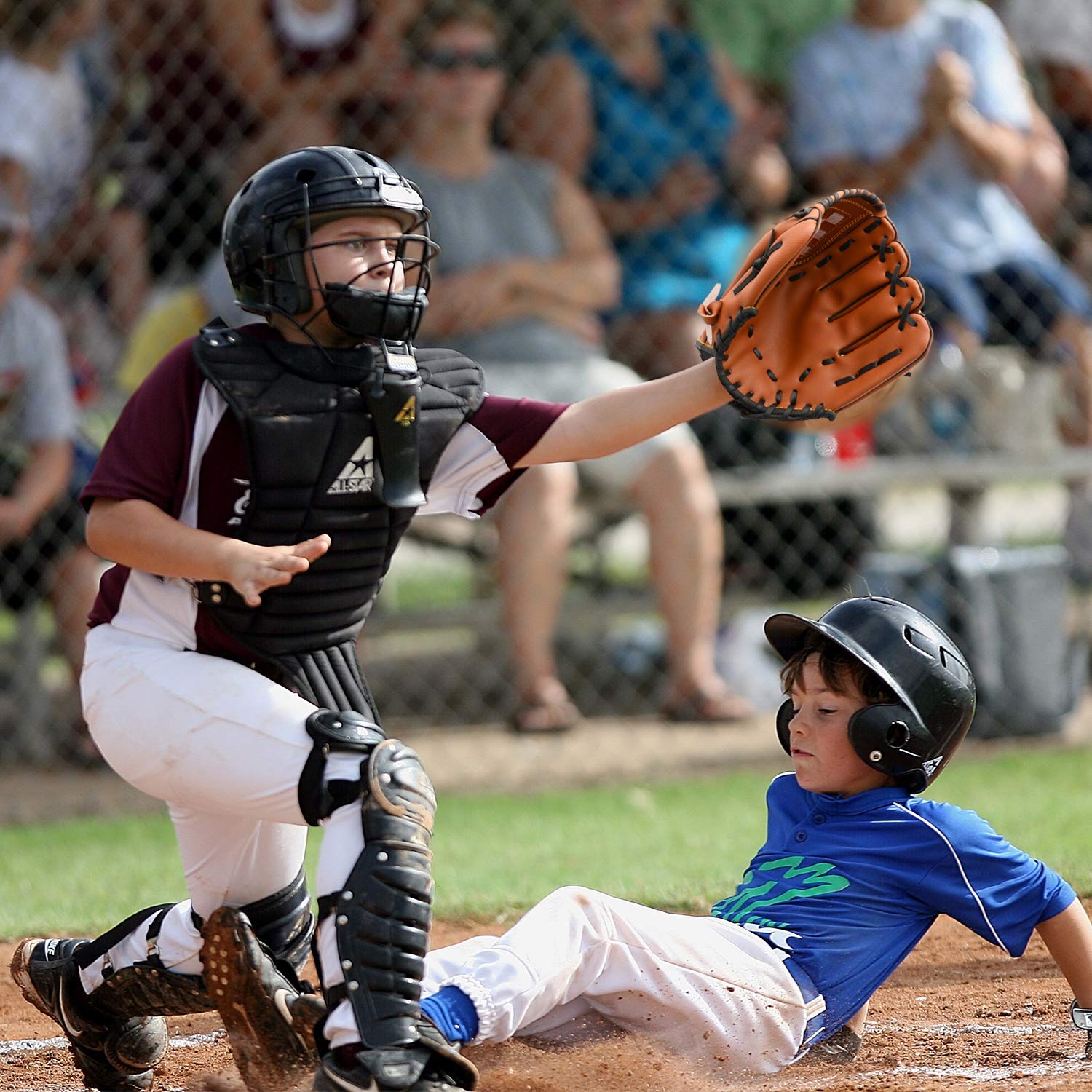 Tough Padding on the Outside, Snug, Comfortable Fit on the Inside – Great Pick for Both Teens and Adults!
Gear up for your baseball games with these ultra durable gloves that come with durable padding, tight stitching, and that snug design that fits the wrist!
The designers of the SwiftKatch made these baseball gloves with better padding. The padding is up to 2x thicker than traditional baseball gloves. The SwiftKatch also comes with impressive and tight knitting that prevents the gloves from busting on impact.
The SwiftKatch now features more protection to the hands against impact and pain. With better fit and stellar protection, you can catch the ball like a pro!
SwiftKatch Baseball Gloves Features:
🌟The bottom reinforcement is designed to withstand strong blows and tears without deformation. 
Even if the ball game is getting intense, you won't have to worry about baseball gloves breaking down or busting open. The SwiftKatch is now made with better reinforcement so you can catch balls at high speed without damaging the gloves.
🌟Ergonomic wrist design that allows gloves to snuggly fit to the wrist without any discomfort. 
In baseball, having great wrist control is a must. The SwiftKatch comes with strong, snug, flexible wrist support that won't make you feel restricted.
🌟The plush hand guard comes with double padding at the wrist to prevent wrist and arm injuries.
The SwiftKatch now includes double padding for extra cushion against wrist injuries. The padding is made of high-quality foam that stays thick for a long time.
🌟 Easy to clean, and breathable – absorbs sweat and wicks away moisture so you can feel less icky.
Thick woven design, beautiful and generous, strong and durable. It can effectively buffer the impact and firmly control the baseball. The special glove sewing thread is not easy to open and break.
🌟You can choose from four baseball glove sizes. 9.5 inches is suitable for 2-4 years old; 10.5 inches is suitable for 10 years and under; 11.5 inches is suitable for 10-16 years old.12.5 inches is suitable for 16 years old above. suitable for youth, children, teenagers, youth, children, adults and more
These baseball gloves are made for all ages!
🌟Cleaning and maintaining the SwiftKatch! No need for compicated, damaging processes. 
Cleaning the kids batting gloves is easy to handle. You just need to wipe it with a dry cloth, and it will be good as new
🌟This baseball glove is the perfect gift for baseball enthusiasts or professional baseball players.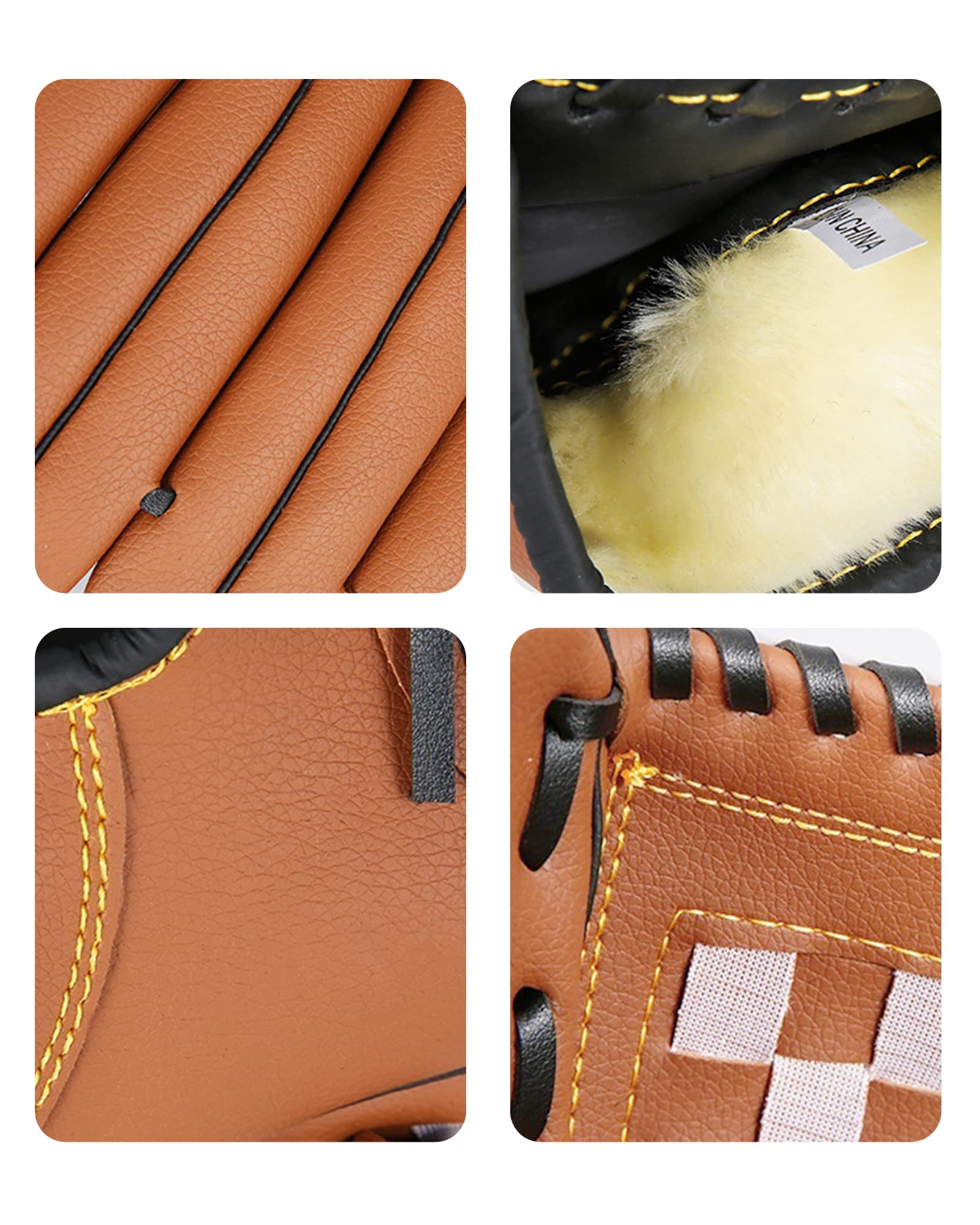 Size Guide
9.5inch        suit for toddler 2-4 years
10.5inch      suit for kids under 10 years
11.5inch       suit for youth ages 10 – 16 years
12.5inch      suit for Adults ages 16+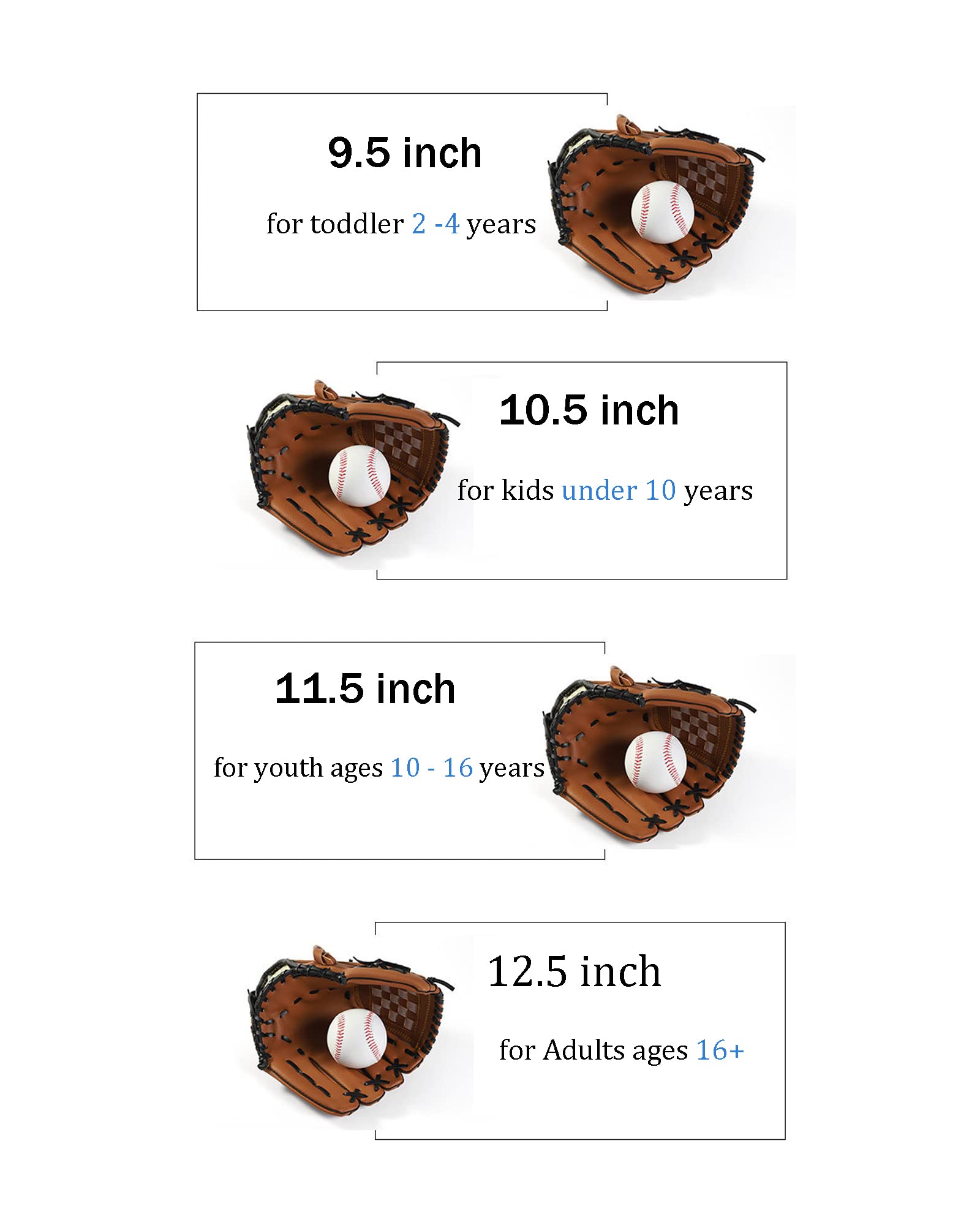 Package Includes:
1 x Baseball Glove (Not include ball)