Your Safety, Our Mission
This winter season, equip your truck or SUV with SoundWheels 2021 Upgraded Tire Chains for better safety and traction while driving on slippery surfaces like snow, ice, and even mud.
Up for some snowy climes or mountainous regions?
Our tire chains are the ideal tool to power your vehicle in safe driving in these conditions, especially in making those challenging turns. Get the SoundWheels today and restyle your winter driving for a smooth and sound ride.
🟩 Excellent for passenger cars with limited wheel-well clearance
🟩 Wrap-around, 9mm thick tire chains
🟩 Automatic tightening and realigning
🟩 Quick and easy installation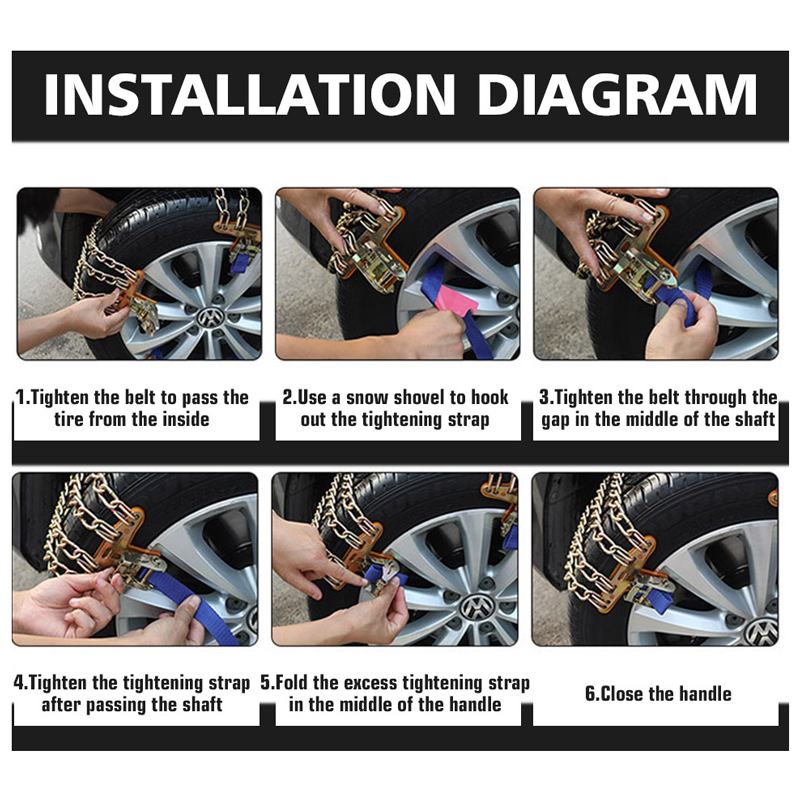 Features:
Made of Manganese Steel Material: Our design delivers high strength, good toughness, wear and pressure resistance, and super longevity so that you can overcome the harsh road conditions the winter brings.
Anti-Skid Rough Surface: This feature effectively enhances the adhesion of vehicles on the snow, prevents slipping, and provides maximum traction with minimal brake distance and skidding.
No Gaps, Better Safety: The SoundWheels Tire Chains closely fit your tires without gaps, which is very safe for driving.
Guaranteed Driving Comfort: The SoundWheels is the most comfortable tire chain with reduced vibration and noise.
All-Weather, All-Terrain: It's the perfect tire chain to use in dealing with various road conditions such as snowfield, muddy road, or icing road. The SounWheels will make sure you experience a comfortable drive with less vibration and noise.
Universal Fit: Suitable for all car models with tire width between 175 to 265
Easy Installation: The SoundWheels only require a few minutes to set up; no lifting jack and mobile is required.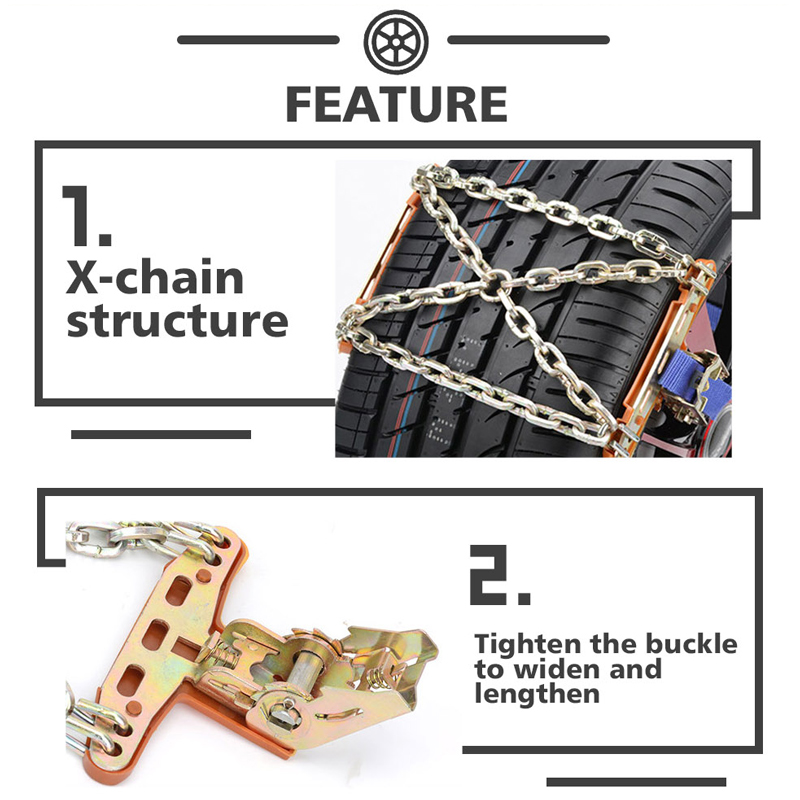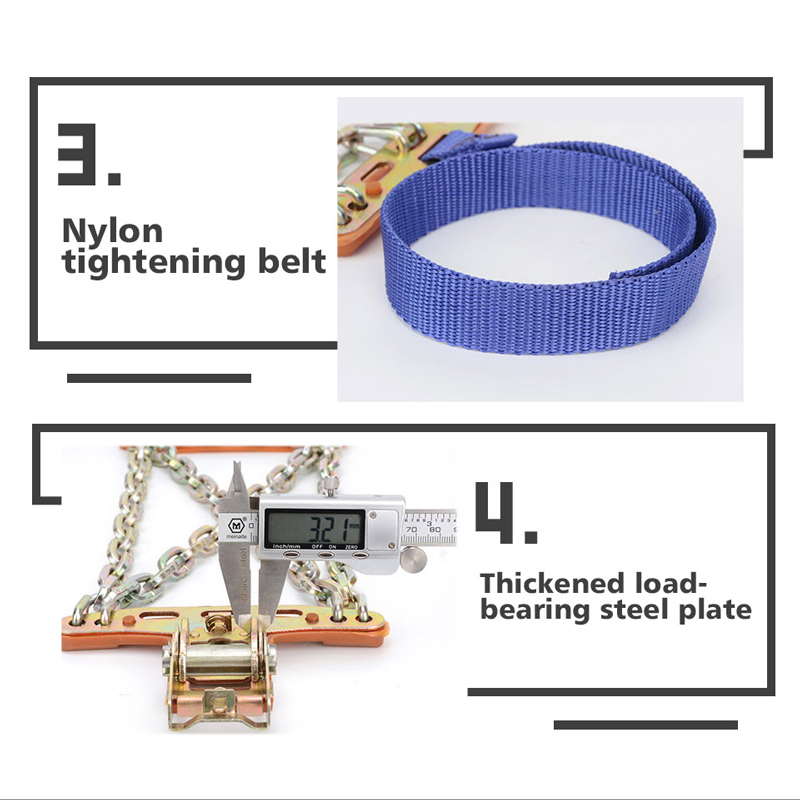 Specification:
Material: Wear-Resistant Steel
Color: Coppery
Quantity: 1pc
Fit for Tire Width: 175 – 265mm
Applicable Scope: Ice road, Snow road, Mud road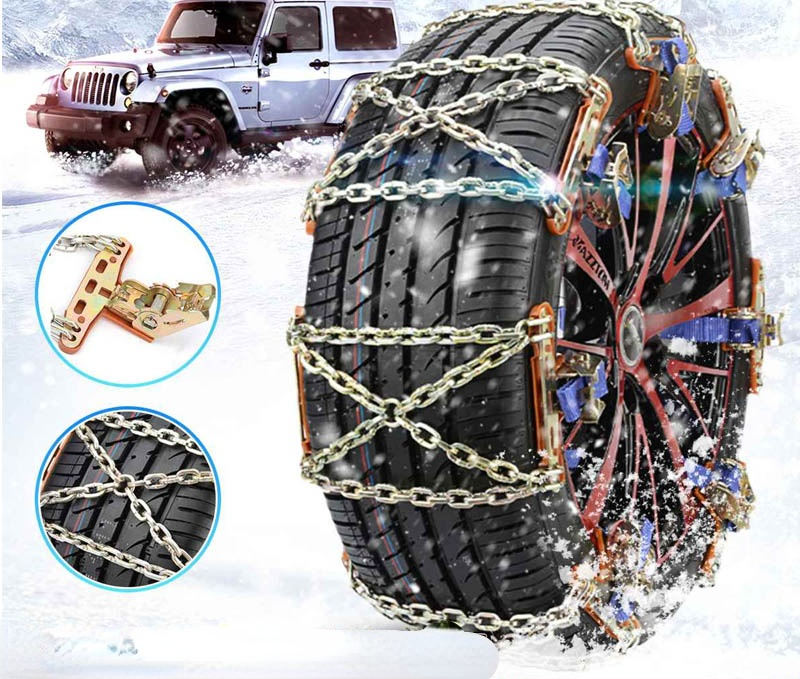 Note:
Please allow a 0.5-1 inch difference due to manual measurement. (1inch=2.54cm)
Packing List: