No more pushing your vehicle or staying stuck in rough, icy terrains!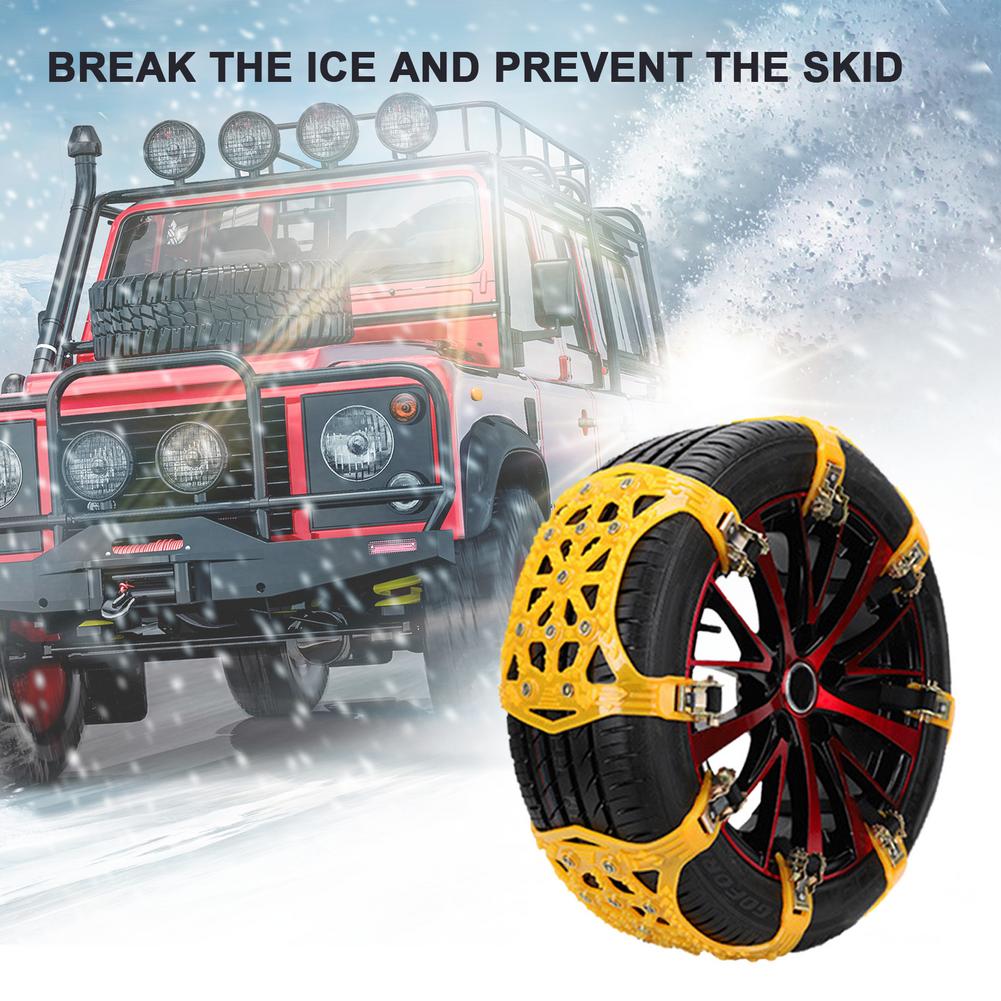 Considering wrapping your tires to get better traction in the snow or ice? Then we have the perfect tool to make it easy peasy. Our IcePearser Snow Tire Chains is the most sturdy and durable solution to snowy, icy, and muddy roads that you may encounter. It will deliver all the traction you need to make winter driving smooth and easy.
➡ Upgraded Buckle Design
➡ No Loose or Moved Away Chains
➡ High Hardness Metal Nails
➡ Low-Temperature Resistant
➡ Easy Compatibility
➡ Install in just minutes!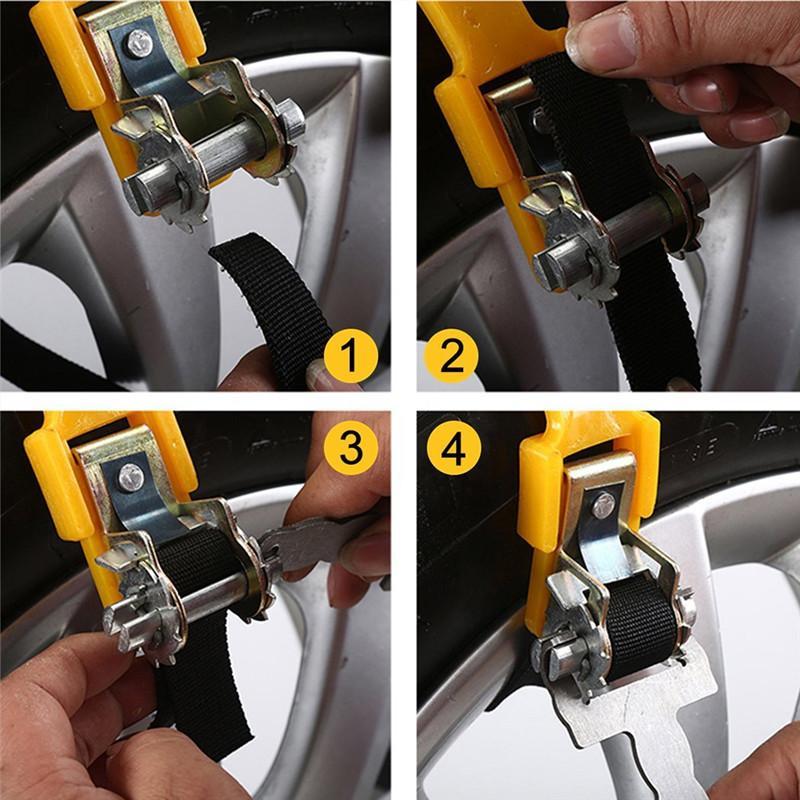 Your Ultimate Solution for Driving Your Vehicle in Bad Weather Conditions Like Snow, Mud, or Ice. Enjoy Your Journey with Ease!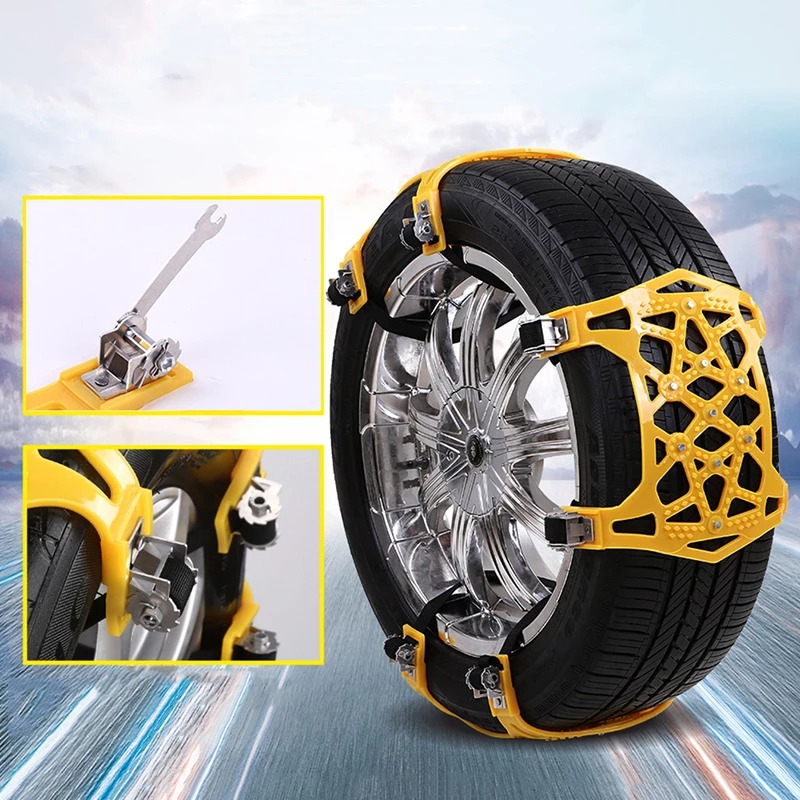 Features:
TACKLE POOR TRACTION SITUATION: Our snow chains for cars help a slipping tire extract itself from a poor traction situation, taking you to stable terrain—an ideal tire accessory for winter weather and emergencies.
ANTI-SLIDING MIGHTY NAILS: The steel nails of the car tire chains are made of pure steel and have a powerful icebreaking ability. The TPU colloid has a great anti-sliding ability with deep lines.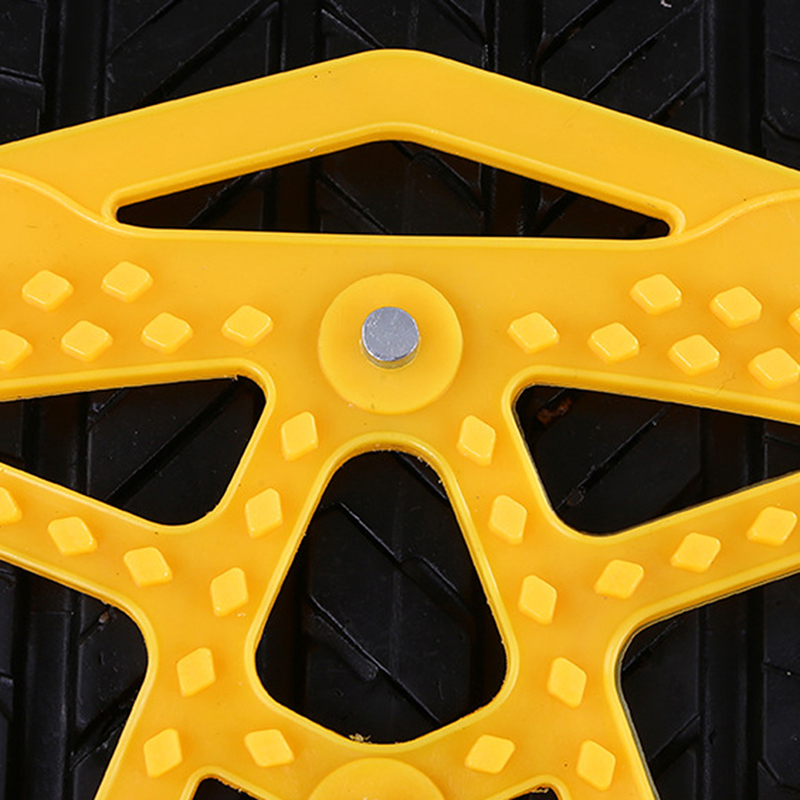 DURABLE & STURDY: Our snow chains are made of high-quality materials resistant to a low temperature of minus 50 degrees Celsius. It's straightforward to install without any hassle!
ONE SIZE FITS MANY: The tire chains are modeled universally. It can successfully be installed to all the models of the tire width ranging from 165mm to 275mm.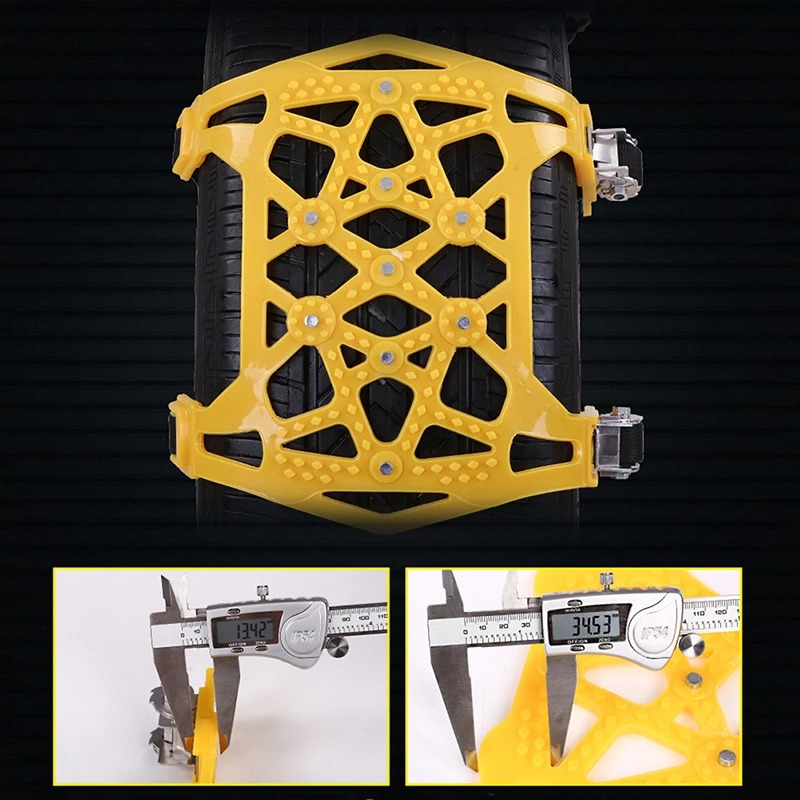 GROUND GRIPPING DESIGN OF NAIL: The ground-gripping nail design of snow tire chains provides an anti-skid effect for snow and mountain climbing, and mud.
ANTI-WEAR FASTENER: The tire chains come with special fasteners manufactured using strong anti-wear engineering.
DRIVE SMOOTHLY LIKE NEVER BEFORE: The snow chains for cars use a non-slip technology that helps you drive above ice smoothly.
Specifications:
Color: Yellow
Quantity: 1 pcs
Material: TPU material + alloy steel nail
Applicable Models: Suitable for all cars from 165-275
Applicable Environment: icy and snowy roads, muddy roads, sandy roads, etc.
Packing List:
Note:
Due to the lighting effects and shooting angles, there might be a slight difference in the product's color.
Due to manual measurement, there is a tolerance in the product size.