The Best Inflatable Pool For Your Big Family!
Are you looking for the BEST-SIZED inflatable pool that can fit your whole family for cooling off this summer? Then our RISODIP Extra Large Pool is here for you!
With 22″ of depth and 120″ (10 FT) of width, it's the perfect inflatable pool that fits everyone's needs. Now, you can have the entire family swimming together in the comfort of your home.
Fun Design for Everyone!
Wide Side Walls – This design allows you to maximize the fun. Whether you lean on the walls, splash around, or bring in a lot of toys, the RISODIP is up to your standard of fun.
Pop-Out Design – Our bright blue sidewalls with white background around the upper rim creates the perfect fun atmosphere.
Why Choose RISODIP?
Big enough for the ENTIRE FAMILY! Enjoy this summer with our XXL inflatable pool with space to accommodate up to 6 people! (10 x 6 FT).
Sturdy Design with 3 Individual Air Chambers to provide durability to the walls and prevent air leakage (includes 3 separate fill valves).
Extra thick PVC material ensures long-lasting use without punctures.
Inflates in approximately 3-4 minutes using a standard electric pump (not included).
This pool is manufactured using BPA-free materials that meet/exceed all U.S. safety standards.
Safe for use by children ages 15 months and older. Constant ADULT supervision is required.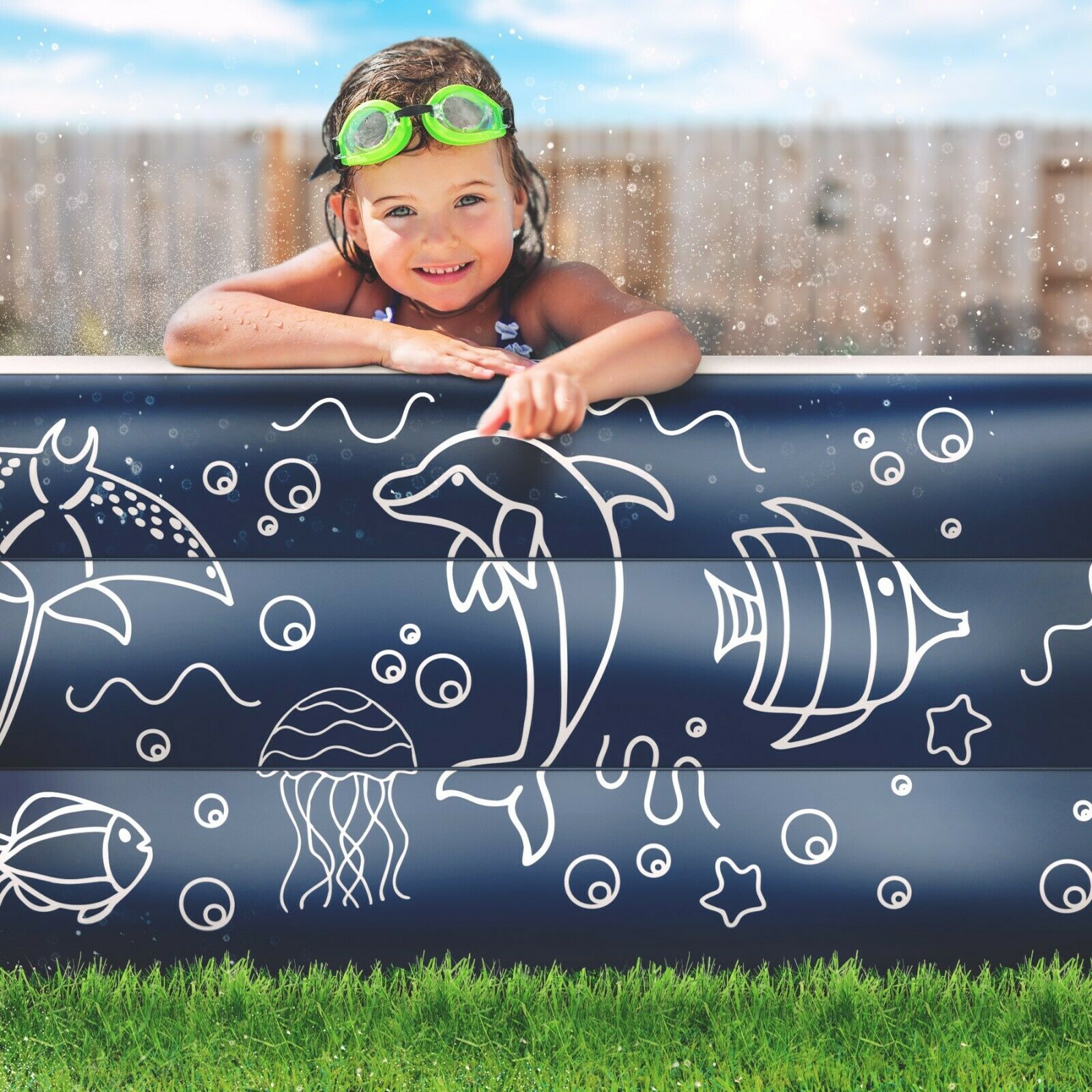 Large & Spacious
Our 120-inch inflatable swimming pool is spacious enough to accommodate up to 6 people all at once. With its durable and high-quality design, you can install it in your yard, patio, driveway, or deck without fear of puncture. It's the perfect outdoor toy for your child's parties this summer.
NOTE: Please make sure the ground is free of sharp objects before placing the inflatable pool.
Safe & Secure
The RISODIP Inflatable Pool is made of PVC and Lead-Free, BPA-Free material that meets the standards of international toys to guarantee the safety of use. The thickened bottom doesn't tear easily, giving you long-lasting fun this summer.

Easy to Drain & Clean
The inflatable pool includes drain plugs that connect to a garden hose so that the water can be drained away from the pool. The convenient drain plugs make draining quick and easy for cleaning.
Easy to Fold & Storage
The RISODIP can be folded into a smaller size for easy movement and storage when not in use. You can also use it indoors without any issues.
Quality Assurance
Before shipping the product to you, our team has performed puncture testing to ensure it's delivered free from leaks, tears, and punctures. We also included a patch kit for urgent fixes.
Dimensions: 120″ * 72″* 21″ Height(L*W*H)
Recommendation: We recommend using a tarp underneath to avoid punctures and leaks.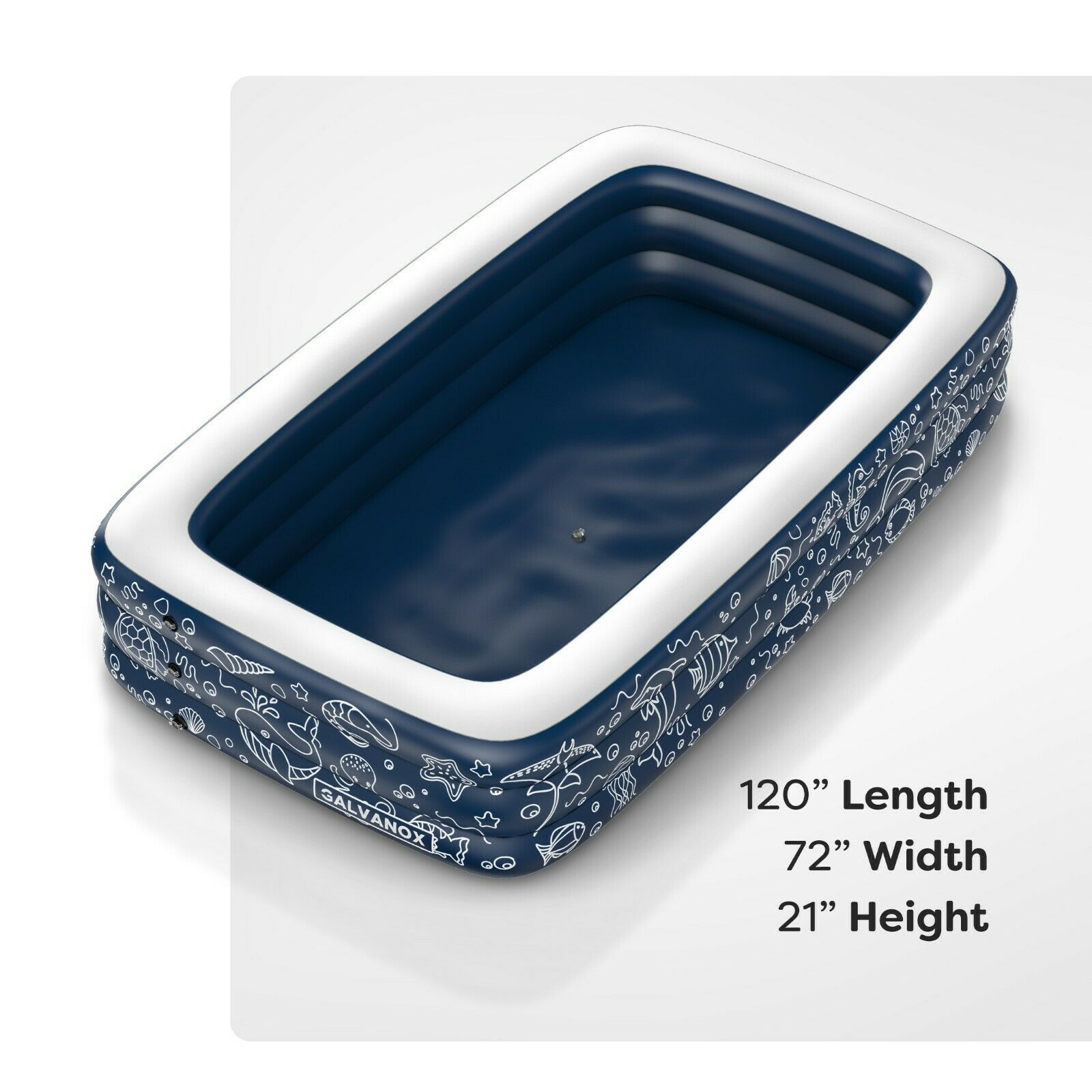 Package Includes:
1 * Inflatable Pool
1 * Patch Kit (Contains 3 Patches)