Intense Performance for Your Pickleball Games
Strength in every paddle – this is the performance guaranteed by the improved design of the NaveSmax. The impressive materials, coupled with an advanced build that defies air resistance, the NaveSmax is your next best investment for your pickleball games. No other paddle comes close.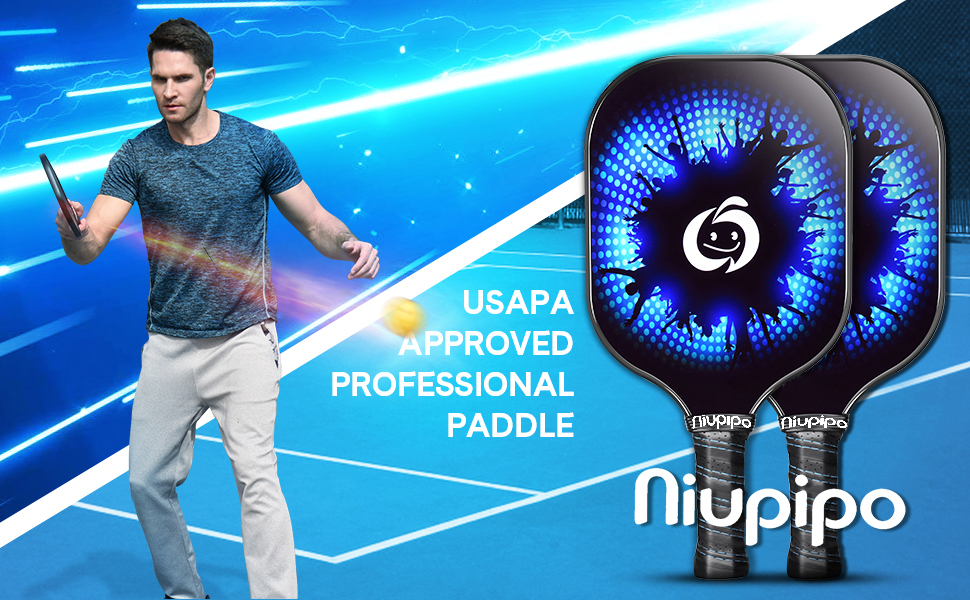 NaveSmax Features
Trusted by Competition. The NaveSmax is acknowledged by the USAPA. This USAPA approved racquet and paddle is a popular choice among professional players. It's a reliable paddle for tournaments and competitions.
Made with outstanding materials to help you win. The NaveSmax is made with fiberglass face and Polypropylene-honeycomb composition – two materials that will change your strike and your gameform. These materials ensure you get the power you need for your swings.
Design that guarantees power. Each strike gives you the advantage. The honeycomb design comes with a greater power and force concentration than traditional graphite faces.
Ergonomic design that delivers comfort. No more worrying about hand discomfort – the NaveSmax comes with lightweight materials, and firm-grip form that allows you to play without getting pain on your hands.
Lightweight but powerful. Make those powerful strikes without worrying about your paddle's weight.
Great for all types of players. Even beginners can use the NaveSmax!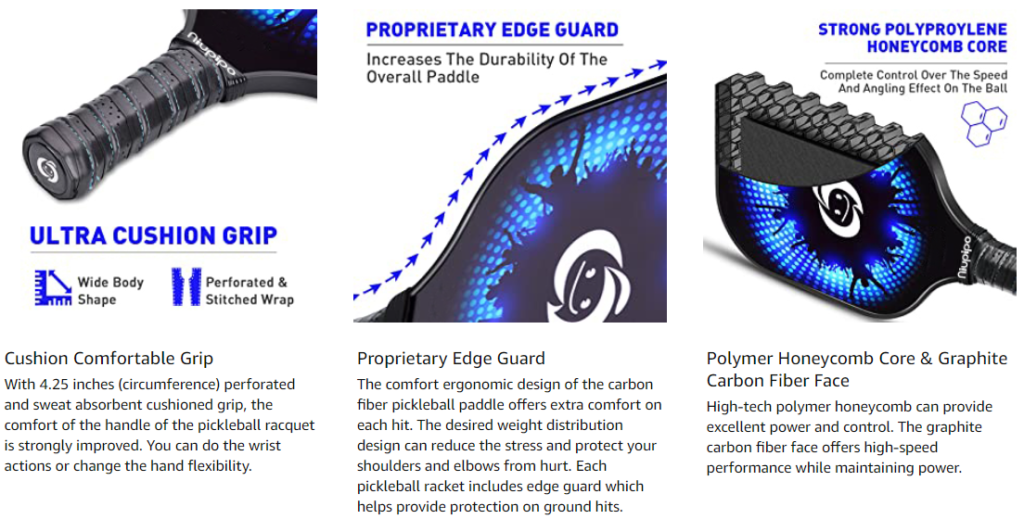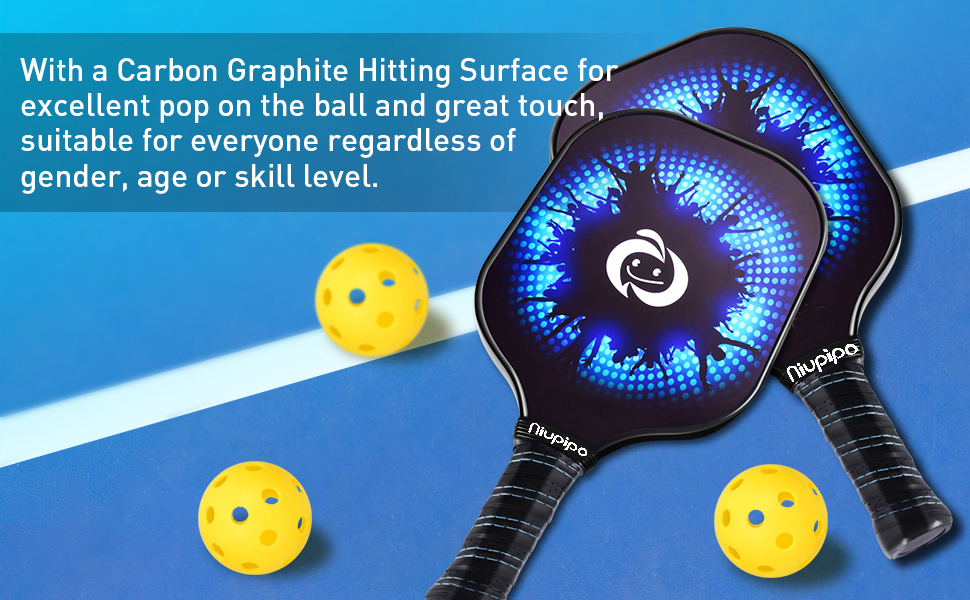 Perfect Set for Beginner to Intermediate Players
Graphite pickleball paddle was designed to be awesome pickleball paddle for both beginners and players ready to take their game to the next level. This pickleball paddle is excellent for beginners to intermediate players. The pickleball paddles offer the perfect balance in great gameplay, control, power. The graphite pickleball paddle is suitable for everyone regardless of gender, age or skill level.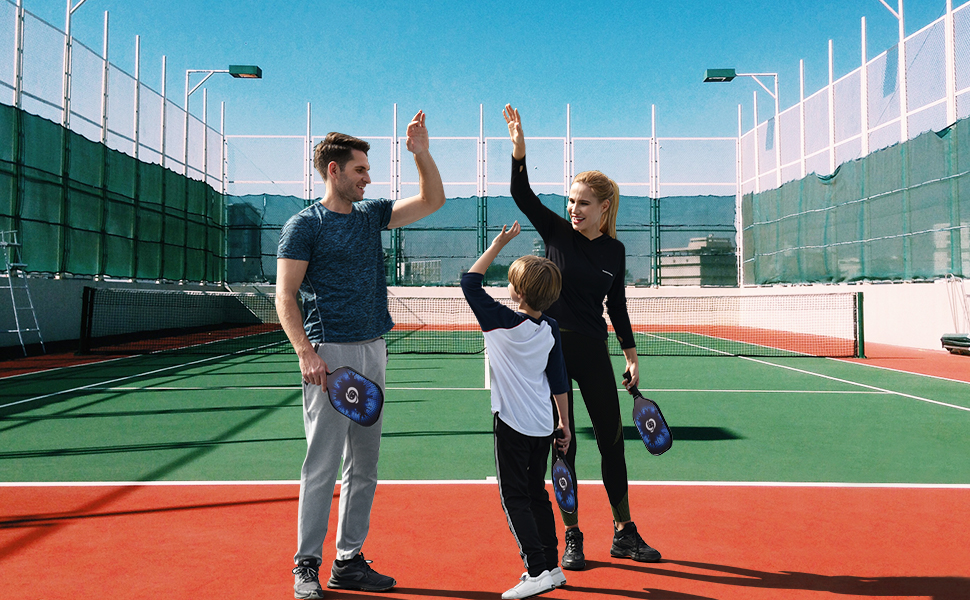 Package includes:
2 × Pickleball Paddle
2 × Cover