Features
4mm Thickness Latex Protection: The goalkeeper gloves have non-slip and wear resistant latex palms which can give you strong control and grip when handling the ball even in wet conditions. Meanwhile, the unique Mess Cut design gives you the best ball contact for the hardest saves in the game. Extreme thickness padded latex foam can offer more cushioning protections for your palm.
Finger Protection: The integrated finger shrapnel system helps you reduce hyperextended finger injuries that frequently occur in competition or training.
Double Wrist Protection: The soccer gloves have a double design wristband whose lining layer is elastic and the outside is elastic strap-adjusted velcro bandage, which can better contract the wrist muscles and offer safer protection for reduce the risk of wrist sprain.
Durable and Comfortable: Made of high-quality EVA and latex composite materials, the gloves are so strong that they are difficult to split, whether in fierce competition or routine training. In addition, the gloves are breath4hable, light, absorbent and very comfortable.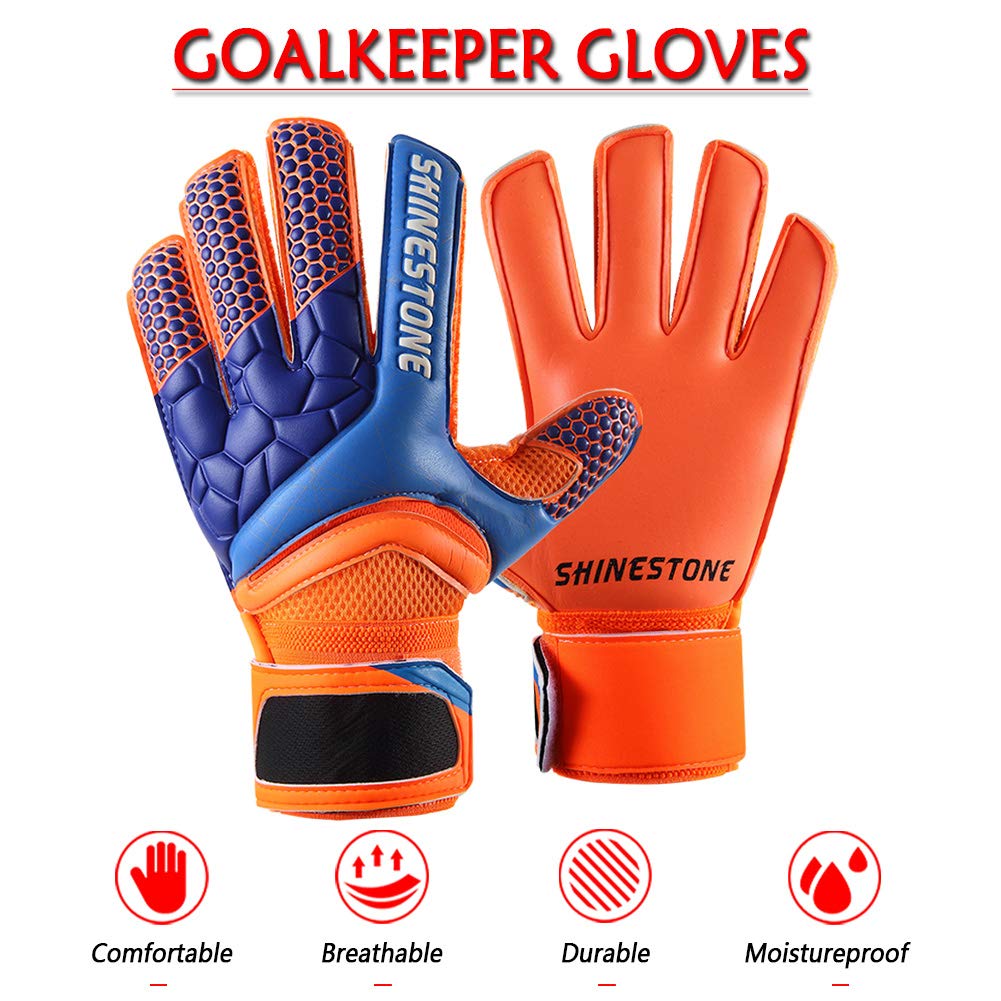 The goalkeeper gloves are perfect for people from youth to advanced, to adult soccer, whether in training or match play.
Specification
Name: Goalkeeper Glove
Color: Each color is shown in the picture
Material: 4mm thickened latex
Sizes: 5,6,7,8, 9, 10
Size Guide

How to Caring for the Goalkeeper Gloves?
It is easy to maintain the goalkeeper gloves. Simply wipe with a damp cloth and dry naturally. Needn't use detergents, and when you don't use it,
please keep gloves in a cool place and away from direct heat and sunlight.
Packcage Include