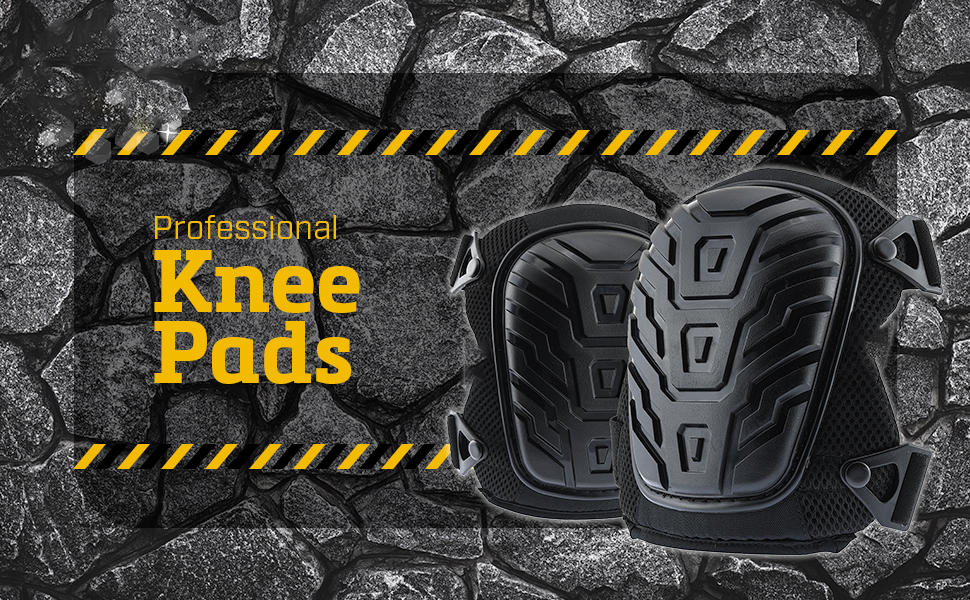 Alright, DIYers and pros, gather 'round! Let's talk about a game-changer in the world of knee protection: the KneeArmor Poly-Shield Knee Pads. We all know the drill – you're knee-deep in a project, be it in your garden oasis or on a bustling job site, and your knees start to protest. Well, say goodbye to the days of sore and grumbling knees!
Enter the KneeArmor Knee Pads, the knights in shining armor for your knees. These aren't your average, flimsy knee protectors; they're like the luxury sedan of knee pads. With their gel padding and adjustable buckle closure, they're here to make sure your knees get the all-day comfort they deserve, no matter the task at hand. So, let's dive deeper and see why these KneeArmor pads are about to become your new best friends in work and play!
One Size to Fit All Heroes
Tired of knee pads that discriminate? The KneeArmor pads are like the United Nations of knee protection – designed to fit every hero, regardless of shape or size. Comfort for everyone!
Cushion Your Knees in Cloud-Like Comfort
Those gel pads aren't just for show. They're like a comfy cushion, turning every hard surface into knee heaven. Say goodbye to knee aches and hello to cloud-nine comfort.
The Buckle of Assurance
Ever had knee pads slip mid-action? Not these. The adjustable buckle closure is like a trusty seatbelt for your knees. Strap in and stay secure!
Stand Firm Against the Slippery Slope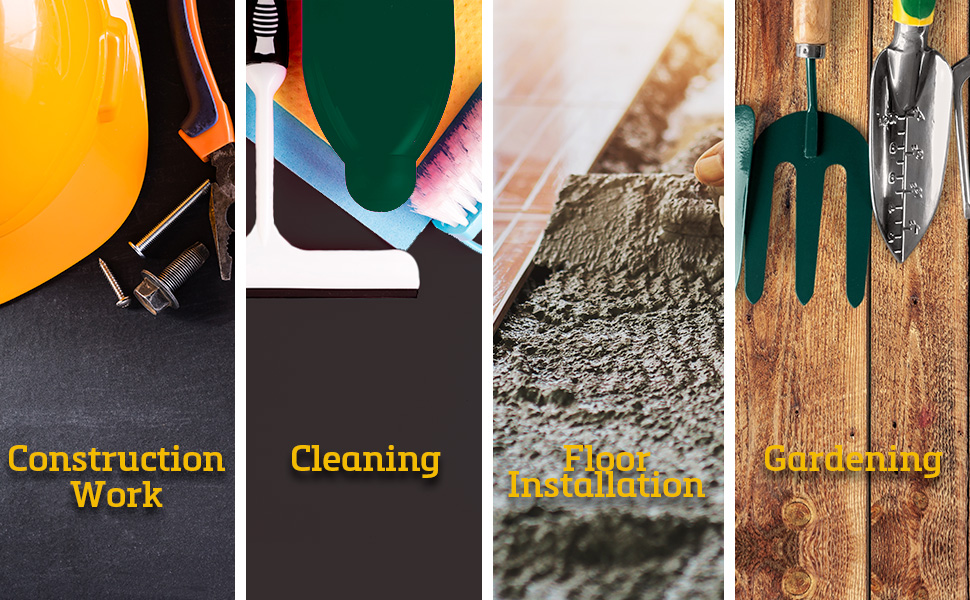 Non-slip straps are the silent heroes here. They keep your knee pads right where they should be – no more awkward knee pad dances.
Shield Your Knees Like a Knight
These pads aren't just comfy; they're tough. The poly shielding is like a knight's armor, guarding your precious knees against every scrape and cut.
Breathe Easy, Work Hard
Worried about sweaty knees? The breathable neoprene straps say, "No sweat!" Literally.
Quick-Release for the Quick-Paced
In a hurry? The quick-release buckle is like an eject button for your knees – out of the pads and back in action in no time.
Foam Padding for Marathon Comfort
Long hours ahead? The EVA foam padding is like an endurance athlete, keeping your knees comfy all day long.
Tough as Nails, Soft as Clouds
The rugged exterior laughs in the face of harsh work conditions while keeping your knees pampered inside.
So, there you have it – KneeArmor Knee Pads, the hero your knees have been waiting for!
Knee Comfort Now or Never!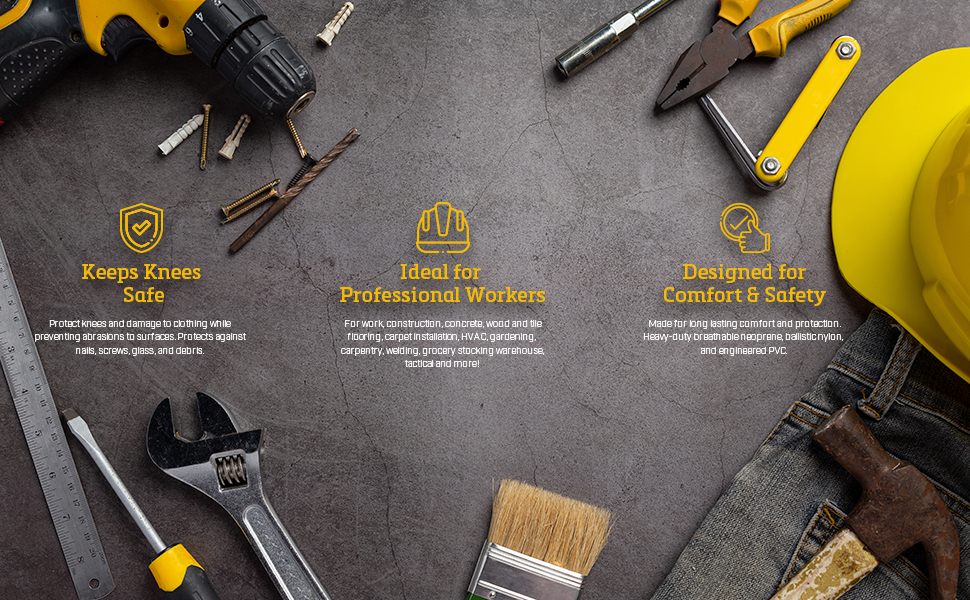 Hey, knee warriors! The clock's ticking and your knees aren't getting any younger. Why wait another day to give them the royal treatment they deserve? The KneeArmor Poly-Shield Knee Pads are not just gear; they're a promise of comfort and protection. Whether you're a pro on the site or a weekend DIY enthusiast, these pads are calling your name. Don't let this chance slip away – grab a pair now and step into a world where knee pain is a thing of the past. Your knees are counting on you!
Tech Specs: KneeArmor Unveiled
Fit for All: Universal design suitable for men and women.
Cushioning: Premium gel padding for maximum knee comfort.
Closure System: Adjustable buckle for a secure, custom fit.
Strap Design: Non-slip straps to keep the pads in place.
Protection: Durable poly shielding for enhanced knee safety.
Comfort: Breathable neoprene straps for all-day wearability.
Convenience: Quick-release buckle for easy removal.
Padding: Long-lasting EVA foam for enduring comfort.
Durability: Rugged exterior built to withstand tough conditions.
There you have it – the KneeArmor Knee Pads, where cutting-edge technology meets knee-saving comfort!