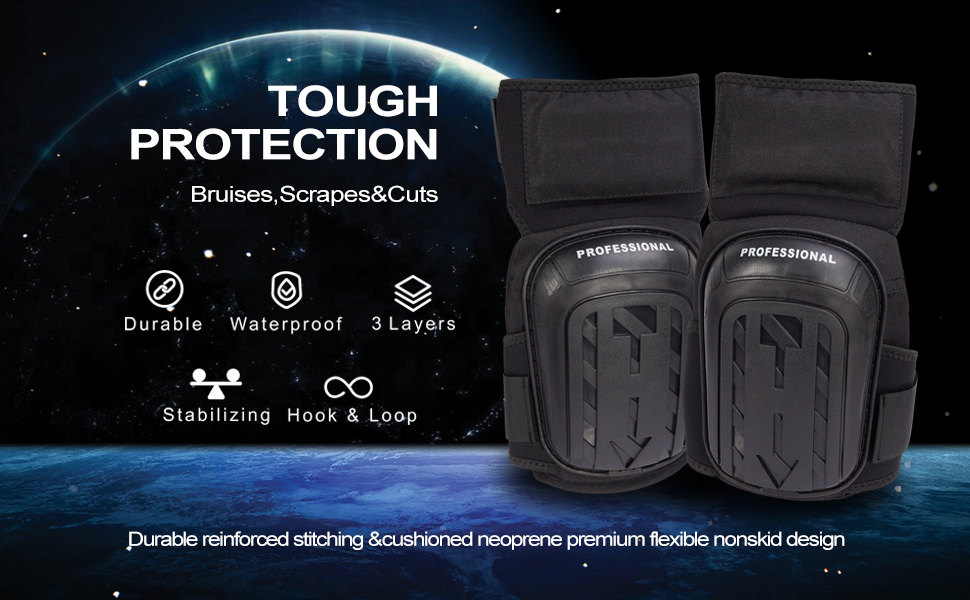 Hey there, fellow floor warriors and garden gurus! Are you tired of knee pads that feel like they're made of cardboard? Say hello to the IronKnee Heavy-Duty Knee Pads – the ultimate game-changer in knee protection. These aren't just pads; they're your knees' new best friends, especially if you spend hours turning houses into homes or backyards into oases.
Think about it: you're on a construction site or in your garden, and your knees are shouting for a break. Enter IronKnee – with its cushy gel core and EVA padding, it's like each knee gets its personal memory foam mattress. Plus, with high-density foam padding, you're not just comfortable; you're practically invincible. Stay tuned to find out why these knee pads are the unsung heroes of every toolbox and garden shed!
Jack-of-All-Trades Comfort
Ever felt like a chameleon switching between tasks? These knee pads have got your back (or knees, rather) on any terrain. Whether it's construction, gardening, or even stocking shelves, comfort is a constant companion.
Like a Shield for Your Knees
Sharp objects and rough surfaces? They're no match for the IronKnee's heavy-duty shield. It's like having a personal bodyguard for your knees.
Cloud-like Cushioning Where It Counts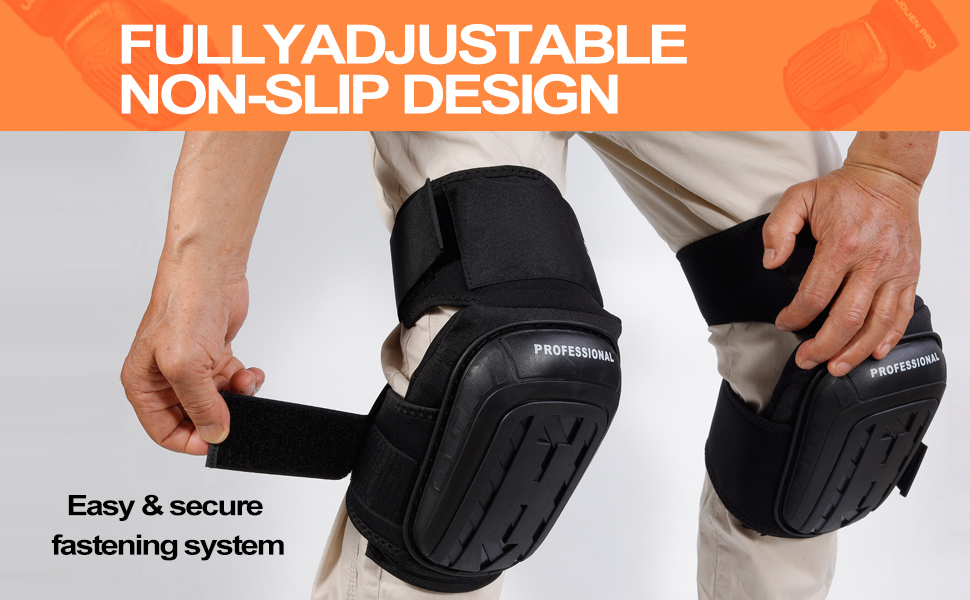 Imagine kneeling on a cloud. The gel core and EVA foam padding are that cloud, offering your knees a plush, pain-free workspace.
Stay-Put Security
Hate adjusting your knee pads every five minutes? The hinged design of IronKnee keeps them snugly in place. It's like they're glued to your knees (but not really).
Custom Fit for Every Leg
Got unique legs? No problem. The extra hook and loop strap ensures a Cinderella-perfect fit for any leg size.
Durability That Lasts
These aren't your average, flimsy knee pads. Double-stitched and tough as nails, they're ready for the long haul.
One Size to Rule Them All
Whether you're built like a linebacker or more on the slender side, these knee pads fit like a dream. One size really does fit all.
Ergonomics Meets Function
With an anti-slip design and ergonomic fit, your knees can enjoy freedom and comfort, even on the move.
Top-Notch Customer Care
Got an issue? IronKnee's customer service is like a trusty sidekick – always there when you need them.
So, there you have it – IronKnee knee pads, turning every tough job into a knee-friendly adventure!
Make the Smart Knee Choice!
Hey, you hardworking champs! Why settle for less when your knees can have the best? The IronKnee Heavy-Duty Knee Pads aren't just another tool; they're your knee's new best friend. Don't wait until your knees beg for mercy. Grab these knee saviors now and feel the difference from day one. Whether you're a pro on the job site or a weekend warrior in the garden, these knee pads are your ticket to comfort and protection. So, what are you waiting for? Click that button and give your knees the VIP treatment they deserve!
Tech Specs: The IronKnee Blueprint
Versatile Use: Ideal for a wide range of activities.
Shield Protection: Heavy-duty non-slip shield for all terrains.
Cushioning: Gel core and EVA foam for ultimate comfort.
Hinged Design: Keeps pads firmly in place.
Adjustable Size: Extra 18cm Hook and Loop strap included.
Durability: Double-stitched neoprene straps.
Universal Fit: Adjustable for different leg sizes.
Ergonomic: Anti-slip thigh support.
Customer Support: Dedicated service for complete satisfaction.
There you have it – IronKnee Knee Pads, where comfort meets durability in a perfect symphony of knee protection!