Once You Wear This, People Won't Know You're There – This 3D Ghillie Suit with Grass Design is the Outdoor Apparel That Will Conceal You 100%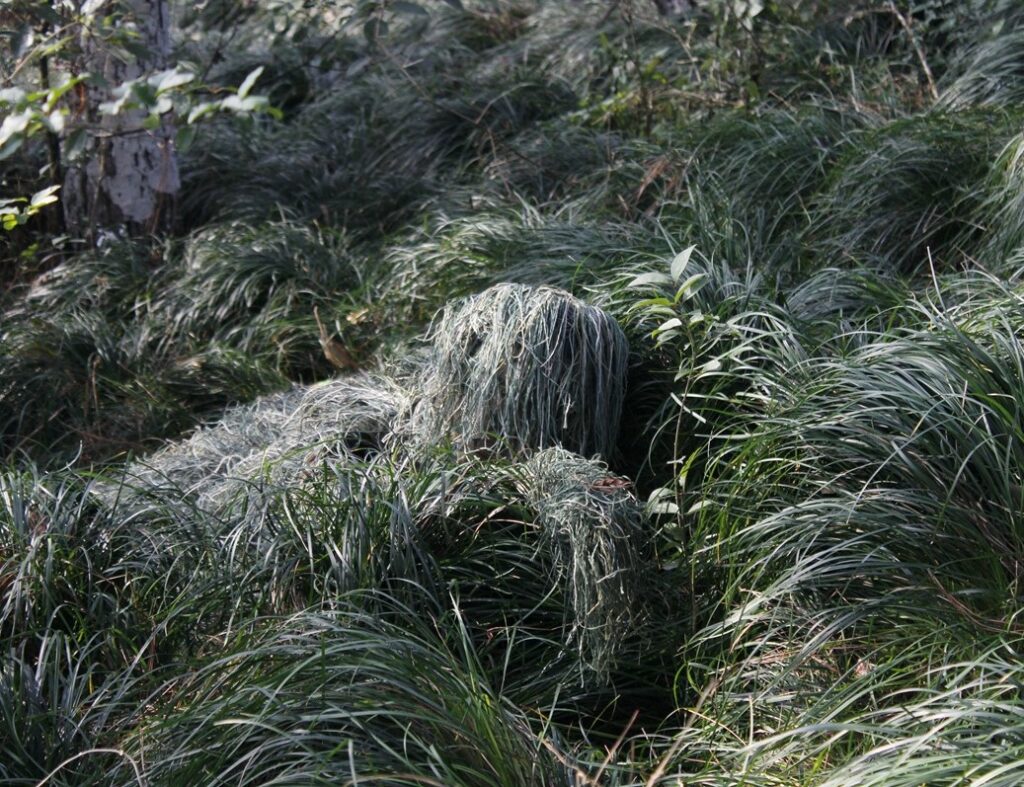 Mix with Nature, Make Them Think You're Not There – This Ghillie Suit Conceals You Perfectly from People and Animals
Are you making sure you're going to win your military games? Are you exploring wildlife discreetly? You want to explore and take photos of the outdoors without disrupting animals? The GrazCov is for you.
This impressive 5-in-1 complete 3D camouflage set guarantees that it can help you easily blend with the ground. The GrazCov takes design ideas from the tall, swaying grass which gives you the freedom to mix easily with the greenery. The ghillie suit set is so realistic – no one will ever think you're concealed in a suit. This multifunctional ghillie suit is just for almost everything – for hunting, wildlife photography, military games, and outdoor extreme games.
Why GrazCove Ghillie Suit?
Ultra realistic design that looks like true grass!
Lightweight 5-in-1 suit that does not restrict you from movement.
100% breathable.
Excellent camouflage design that with great color variety.
Offers wide application!
Also comes in kids' sizes.
GrazCov Features:
Made from tough and durable polyester – can stand the action in the wild. The well-tailored, camouflage suit with professional stitching is made from durable polyester. You can run, crawl, hide, and roll without worrying that your jacket will tear off and become useless.
Lightweight, easy to wear suit that does not restrict movement. Overall, the GrazCov adult version only weighs 1.5kg!! It's so light and breezy, you can still move with agility even with this suit on.
Breathable camouflage suit that you can wear outdoors for hours. You won't have to worry about the heat and humidity while you're outdoors. The GrazCov comes with a mesh material that allows better circulation while you're wearing the suit.
Carry bag has shoulder strap for easy carrying. The GrazCov includes a carry-on bag that comes with shoulder straps so you can carry it anywhere without any hassle.
Drawstring waist on trousers for easy size adjustment. One size can fit multiple body builds, thanks to the drawstring feature of the trousers. The waistband is 100% elastic to cater to different sizes.
Poppers on jacket make it very easy to get on and off. This suit comes with a zipper that you can easily wear up and down.
The ultimate in camouflage clothing. The GrazCov takes on the color of the grass to help conceal you efficiently while you're on the ground.
Note:
Please allow 1-3cm differences due to manual measurement.
Due to the light and screen difference, the item's color may be slightly different from the pictures.
Package Included:
1 × Trousers
1 × Jacket
1 × Seperate Hood
1 × Rifle Wrap
1 × Storage Bag