Description
Let Your Vehicle Bask In The Protection Of The Fieldtron Car Sun Shade.
We've all been there. Walking to our car parked under direct sunlight, and realizing that it's too hot to drive right away. With scalding surfaces and hot air trapped inside, who wants these when they get in their sweet ride? Much worse if you own a large vehicle, which will take much longer to cool. Thankfully, we've found the solution to your car worries, with the elevated protection provided by the Fieldtron Car Sun Shade, designed to keep away the elements particularly from larger cars, vans, and even trucks.
Reduces the temperature in your car.
Anti-UV design to protect the interiors from fading or aging.
Foldable and easy to install.
Features:
Supreme Shade: A durable and high quality blocking sun shade to keep your car seats and steering wheel cool.
Easy Setup: Pop it up and fold it down in seconds, and store it in the side compartment of your car door.
Large Dimensions: An adjustable sun shade that can fit car windshields up to 63 x 35 inches.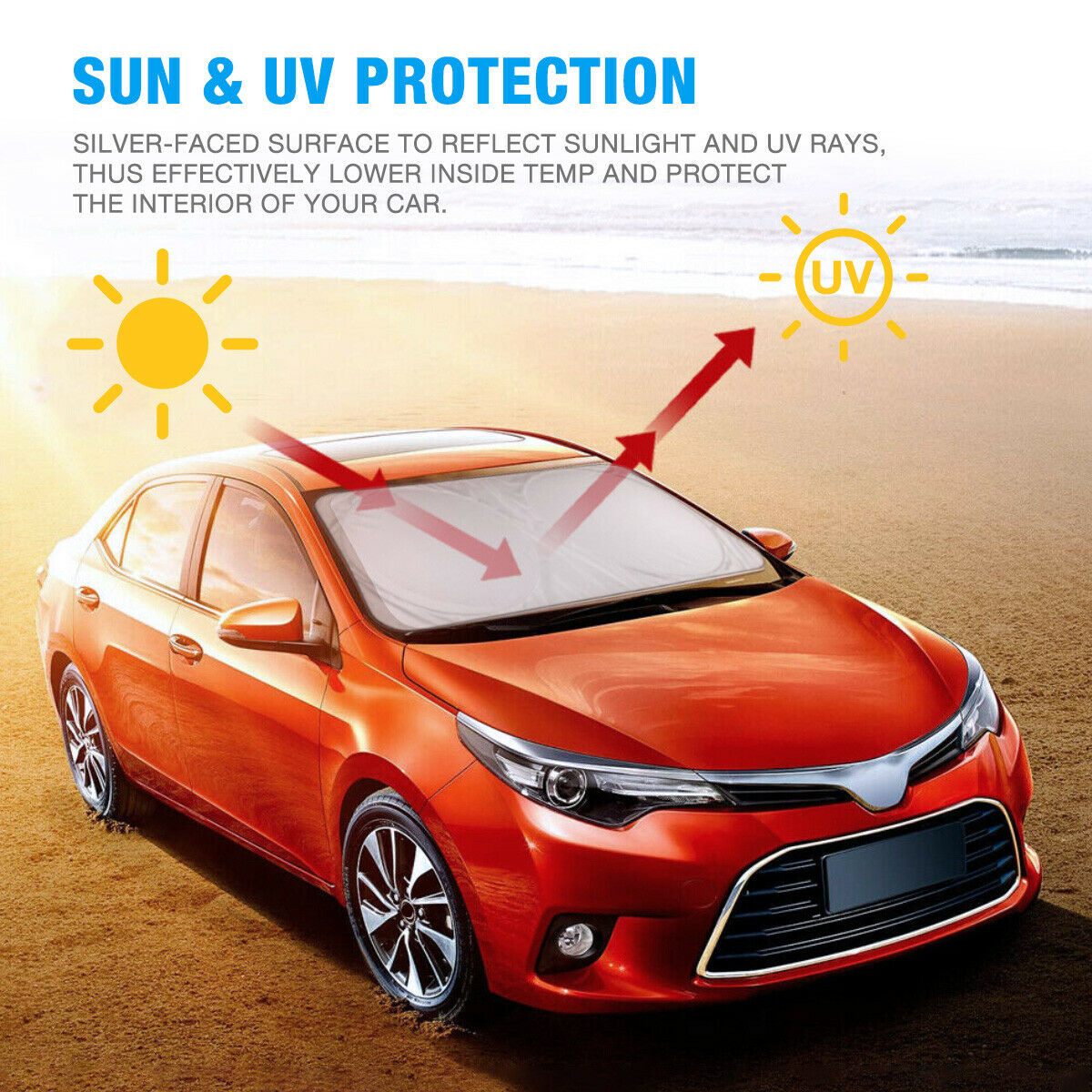 Specifications:
Size: 70 x 150cm
Material: polyamide nylon
Fits vehicles such as SUVs ,trucks, vans, and cars with windshields not exceeding 63*35 inches!
Package Includes:
1pc Car Windshield Sun Shade