Oxford Waterproof Floor, Premium Quality Fiberglass Frame, Easy Setup!
Enjoy the summertime madness with a sturdy, spacious beach tent to keep the harsh sun rays away from you and your loved ones. Our large outdoor canopy has a quick 3-step assembling mechanism with durability and stability guaranteed.
Product Features
✔️ made from 190 T polyester material with PU 1500 waterproof rating
✔️ UPF 50 sun protection blocking over 98% of the UV radiation
✔️ 150D waterproof material flooring to keep moisture and water away
✔️ premium quality 0,3Ó fiberglass frame for superior durability
✔️ 3 large windows provide enough ventilation
✔️ 3 large pockets for valuables, toys, sunscreen lotion, books, and more
✔️ pop-up design for fast and easy setup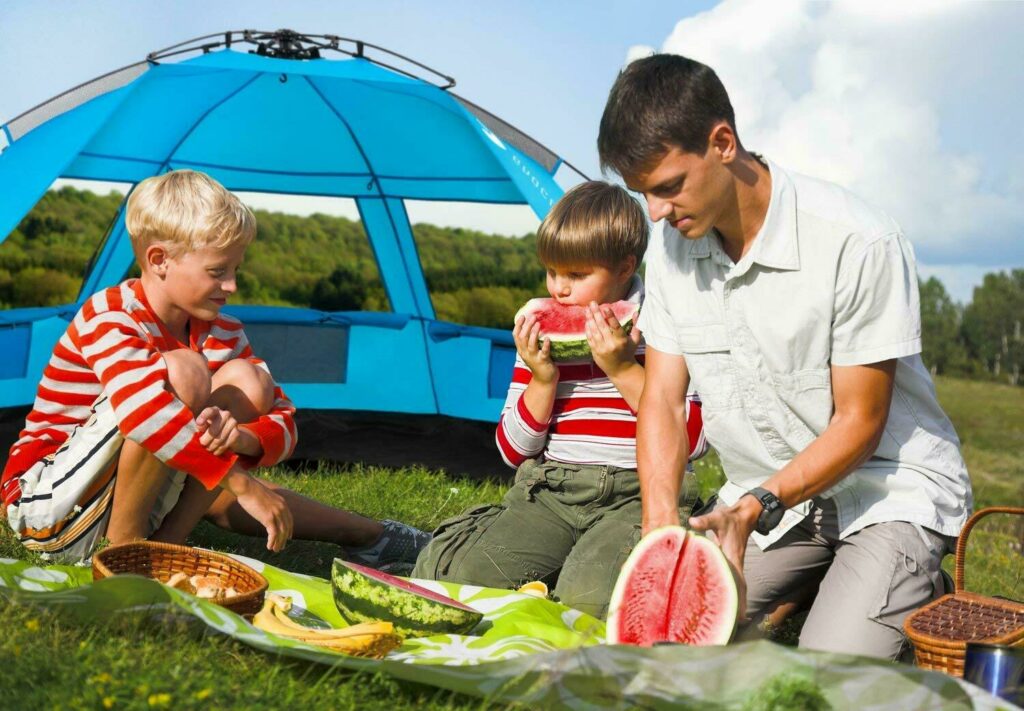 Why Choose The Evocrest Pop-Up Large Outdoor Canopy & Beach Tent
Spacious & Safe Shelter From The Sun
It measures 86 x 47 x 49 inches, ensuring enough space for you, your family, and all of your belongings. It's essential for staying protected from the sun on a long beach day, especially during the summer.
Lightweight With Fast & Easy Setup
It weighs only 5 lbs, measures 40x4x5″ when folded, and comes with a carrying case. It has a unique pop-up mechanism that allows you to set it up in a quickie with just 3 simple steps.
No More Hiding From The Harsh Sun Rays
It provides excellent UPF 50+ sun protection, blocking over 98% of the UV radiations. It also has a waterproof floor to make it suitable for all outdoor activities—whether it's at the beach, mountains, or even your backyard.
Functional Design For Utmost Convenience
It comes with 3 large windows for added ventilation against the heat. It also features 3 large inside pockets—2 with zippers to store your valuables, and 1 mesh pocket for toys or other beach accessories. 
The Best Outdoor Experience Every Time
Made from high-quality materials with a sturdy 0,3Ó fiberglass frame and 8 steel stakes, our beach tent will stay anchored to the ground throughout your outdoor adventure.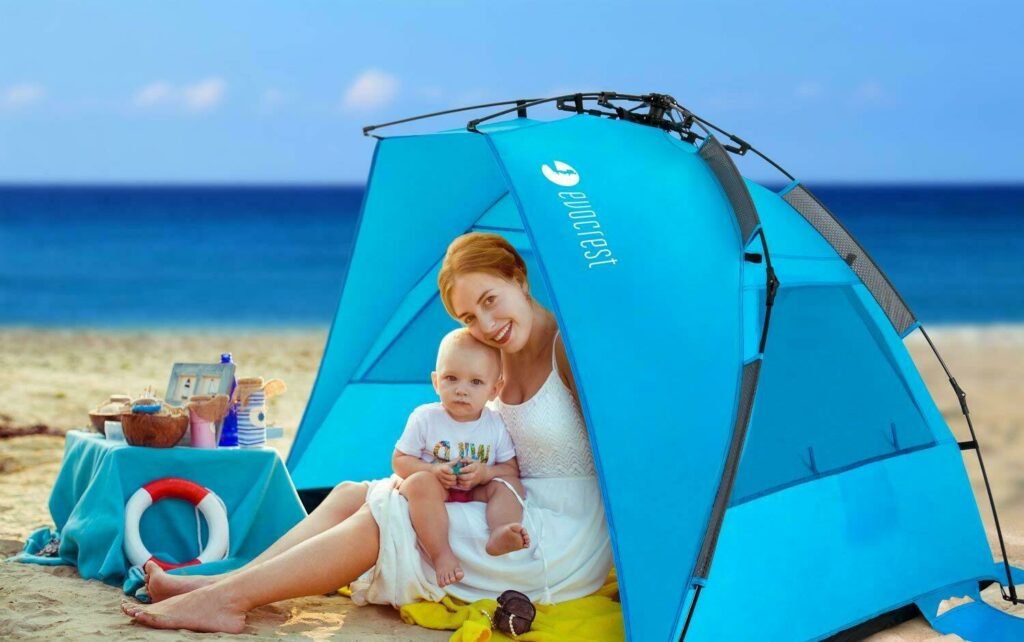 Setting Up The Evocrest Beach Tent
Straighten the poles.
Lift the tent using the strings.
Pull the strings sideways.
Closing The Evocrest Beach Tent
Push downwards with your thumbs.
The lock system will open.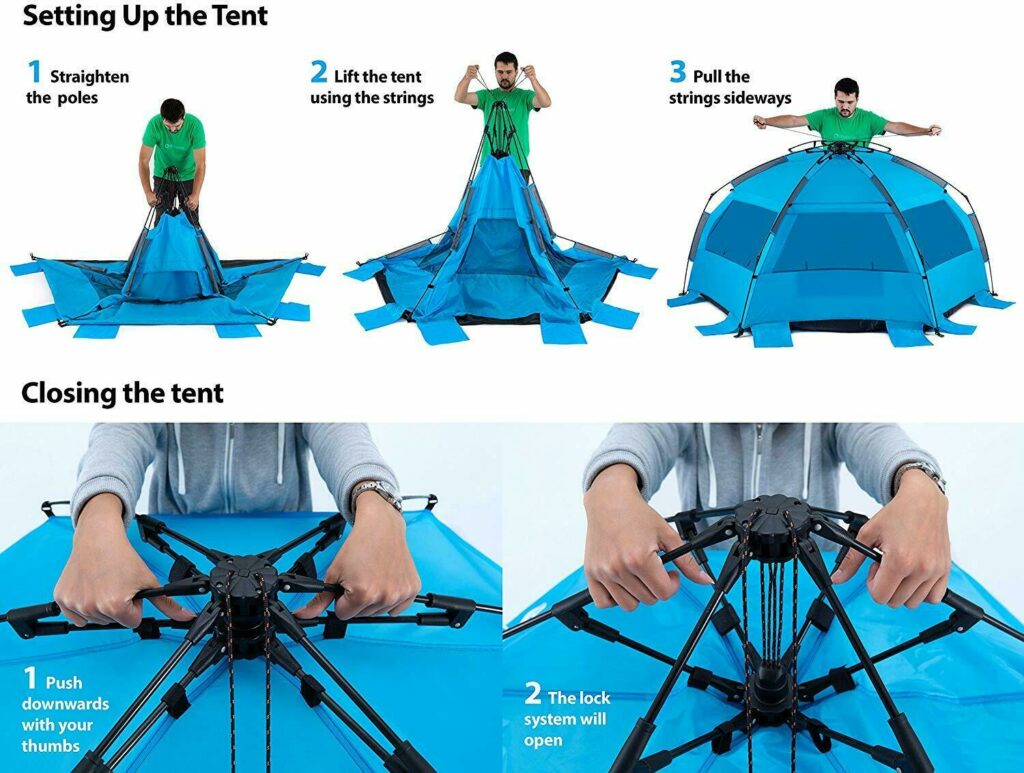 Product Specification
Material: Nylon
Color: Blue
SPF: UPF 50+
Dimensions: 86 x 47 x 49″
Folded Size: 40x4x5″
Weight: 5 lbs
Package Inclusions