Your quick-access tyre assistant is here.
Flat tyre? Nothing is more frightening than a sound of a tyre going flat in the middle of nowhere. Even worst if you don't have a spare tyre or emergency inflation kit to get your tyres into good running condition. Well, we can only imagine the stress and cold sweats you'll feel if you find yourself in this situation.
Don't let this happen to you.
Instead, get this quick-access tyre assistant so that you're 100% ready whenever a tyre emergency caught you off guard. Our EveriPumps Portable and Digital Tyre Inflator is an all-in-one device to deliver a "quick fix" to your flat tyre.
Featuring 4 switchable "preset" pressure units and high-capacity batteries, the EveriPumps can inflate your standard car tyres in just a few minutes—easy peasy!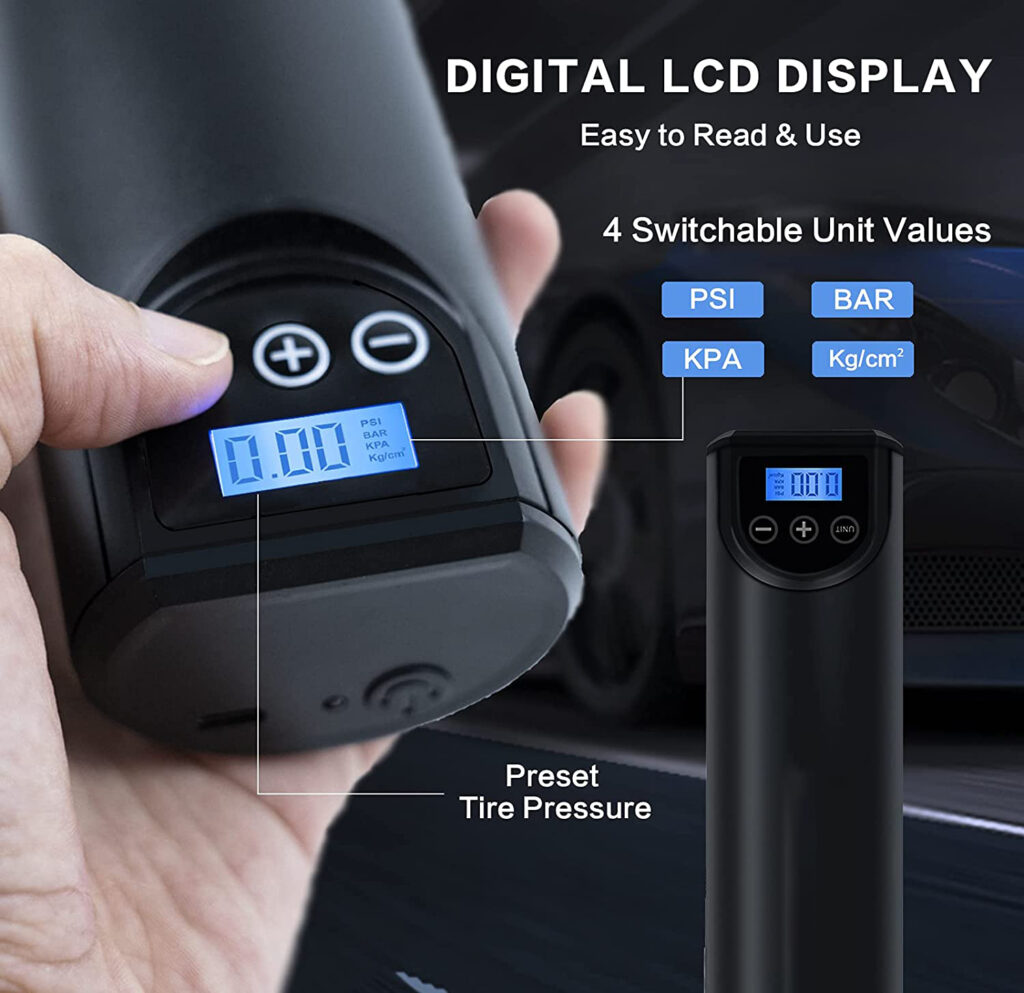 All it takes is just a few steps to get your tyres back into tip-top shape. Just insert the plug into the 12V socket of your car and attach the stem to the valve. Push the button and it will do all the work for you. A great solution for emergencies on the go.
The EveriPumps Tyre Pump is also perfect for other uses, such as:
Toys
Bikes
Camping
Air Beds
And other instant inflation you may need outdoors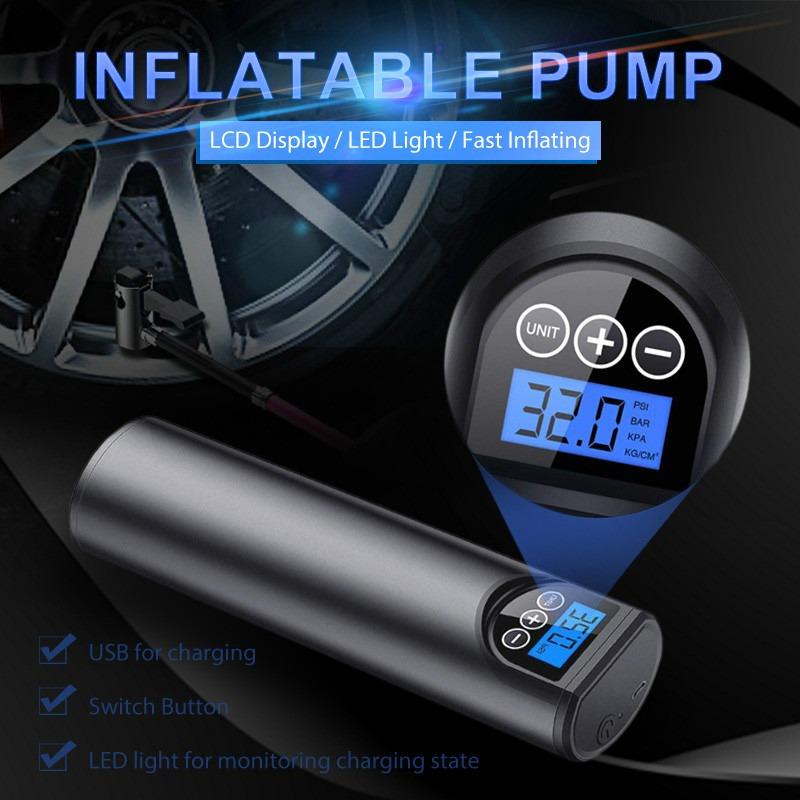 Here's how the EveriPumps can work to your advantage:
🚲【Portable Design】The mini size makes the air compressor portable and easy to operate with one hand. The compressor is ready in only 4 steps. An LCD indicates the air pressure. Suitable for inflating when the car tyres are insufficient.
🚲【High Capacity Rechargeable Battery】With 2000mAh Certified Lithium-Ion Battery, this portable Compressor is ready to inflate bike, ball, etc. The USB charging port supports fast charging.
🚲【Use at night】2 built-in LED lights that can turn on automatically and the back display make Mini Compressor easy to use even at night.
🚲【Available Everywhere】The portable tyre pump can be charged on any USB device, such as cars, mobile phone chargers, computers, power banks, etc. 
🚲【Safety Compliance】FCC, CE, ROSH, UN38.8, MSDS, and UL1642 certification. One of the most reliable portable tyre inflators on the market.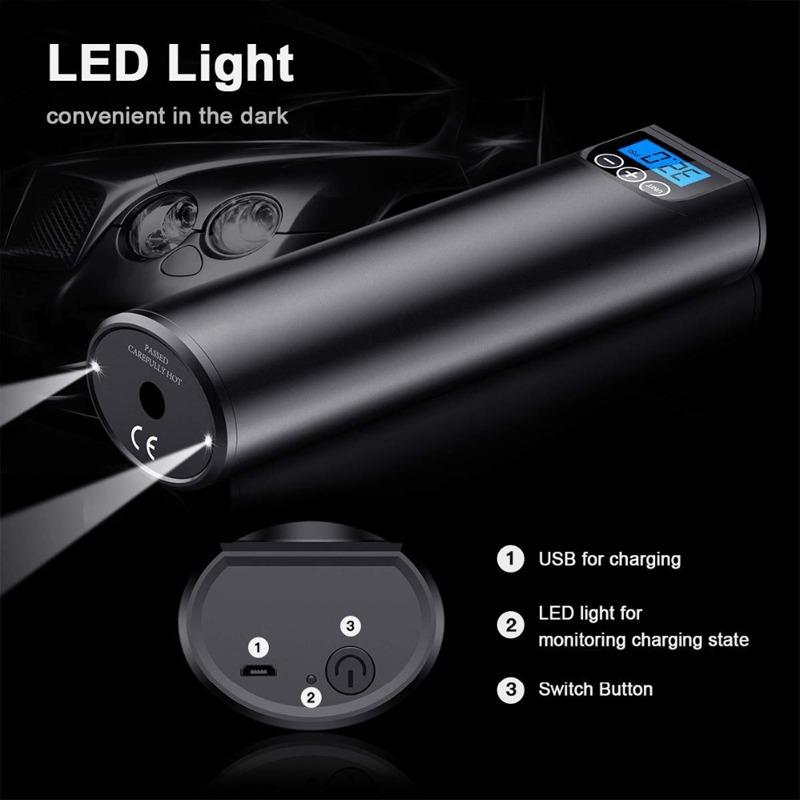 Operation Steps
1. Connect the hose into the bottom tyre valve core.
2. Press down the buckle on the air hose to prevent air from leaking.
3. Press the button "Unit" to wake up the LCD screen.
4. Press the button "+" and "-" to preset tyre pressure.
5. Press the power button to start inflating, it will stop automatically when the preset pressure is reached.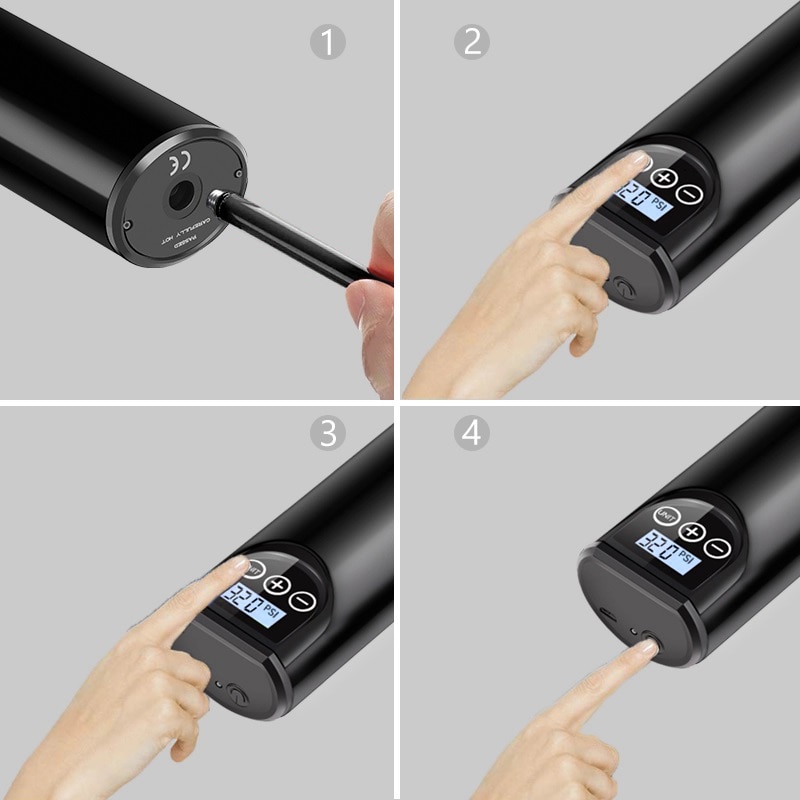 Specification
Battery capacity: 2000mAh
Charging time: 2 hours
MAX air pressure: 8.3 Par
Pressure units: PSI, BAR, KPA, KG/CM2
Size: 5.5*4.5*19.8cm (2.2*1.8*7.8inch)
Maximum continuous working time: 8 min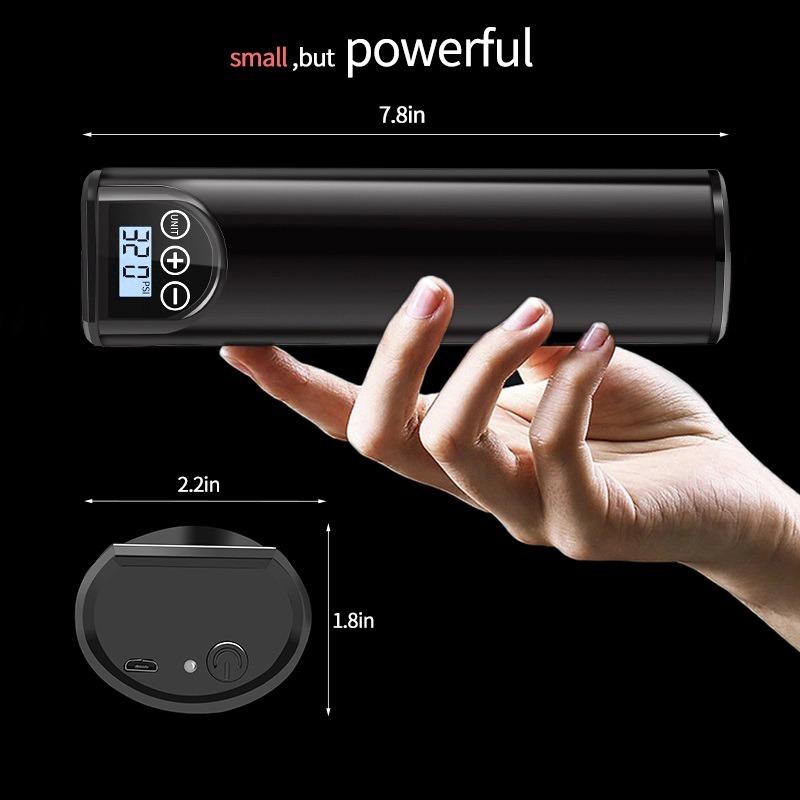 Multifunctional to serve you better!
For car/SUV/RV tyres
For bike/motorcycle tyres
For sports equipment
For inflatable toys
NOTE: NOT for van, coaches, motor homes, or trucks.
Package Include: