Portable Fish Finder Handheld Depth Indicator
The wired fish finder is tiny, light, and easy to carry. Put it in your pocket and carry it with you anywhere you go.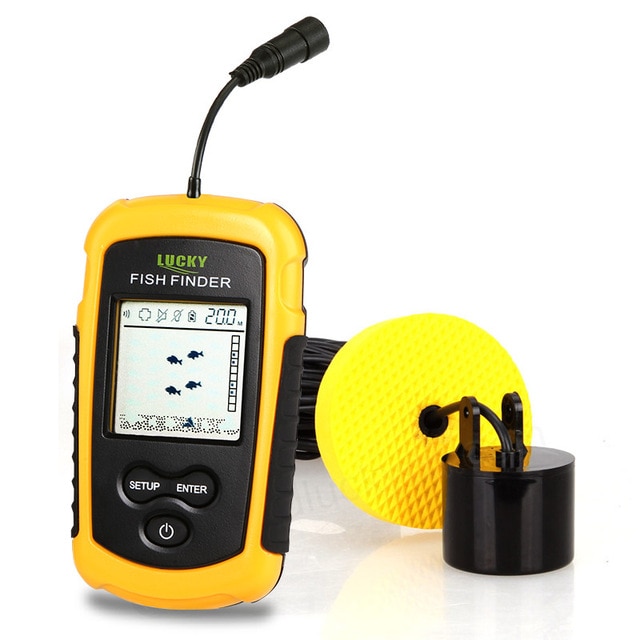 Good partner of angler
A handheld fish detector is created specifically for amateur and professional anglers to determine the location of fish and the depth of water.
Because of its small size and wide operating temperature range, the handheld fish finder may be used for boat fishing, ice fishing, dock fishing, and nearly any other type of fishing.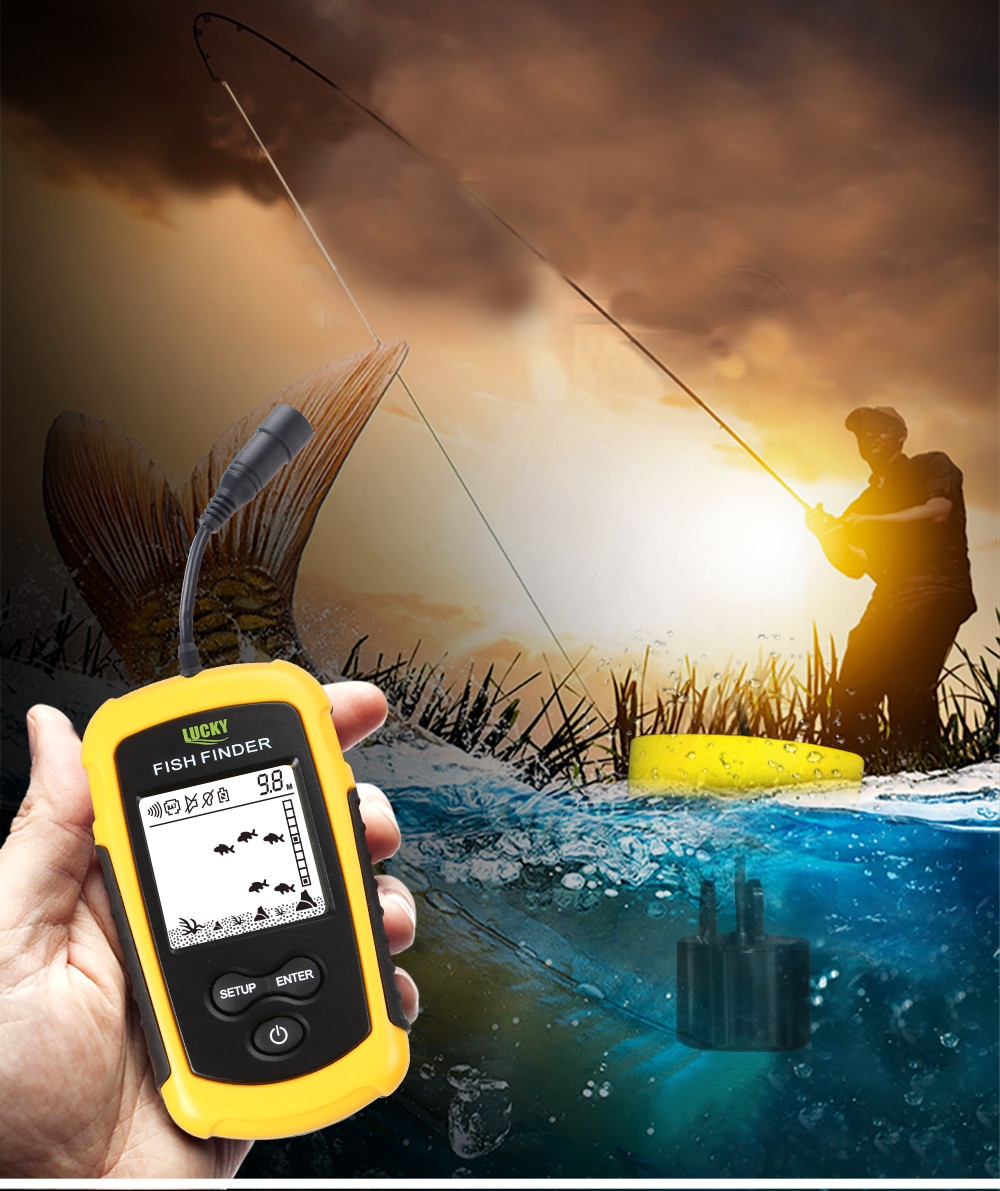 Wide Detection Range
The portable depth finder has a detection range of 328 feet (100 m). This means you can use the portable depth finder not only at the dock or on a lake with shallow water, but also at sea.
Sonar sensor with a 45-degree beam angle and a frequency of 200 kHz.
The portable depth finder's sensitivity can be adjusted. Even though the water is cloudy, it can still be useful.
(Tip: when the water is turbid, choose a low sensitivity.)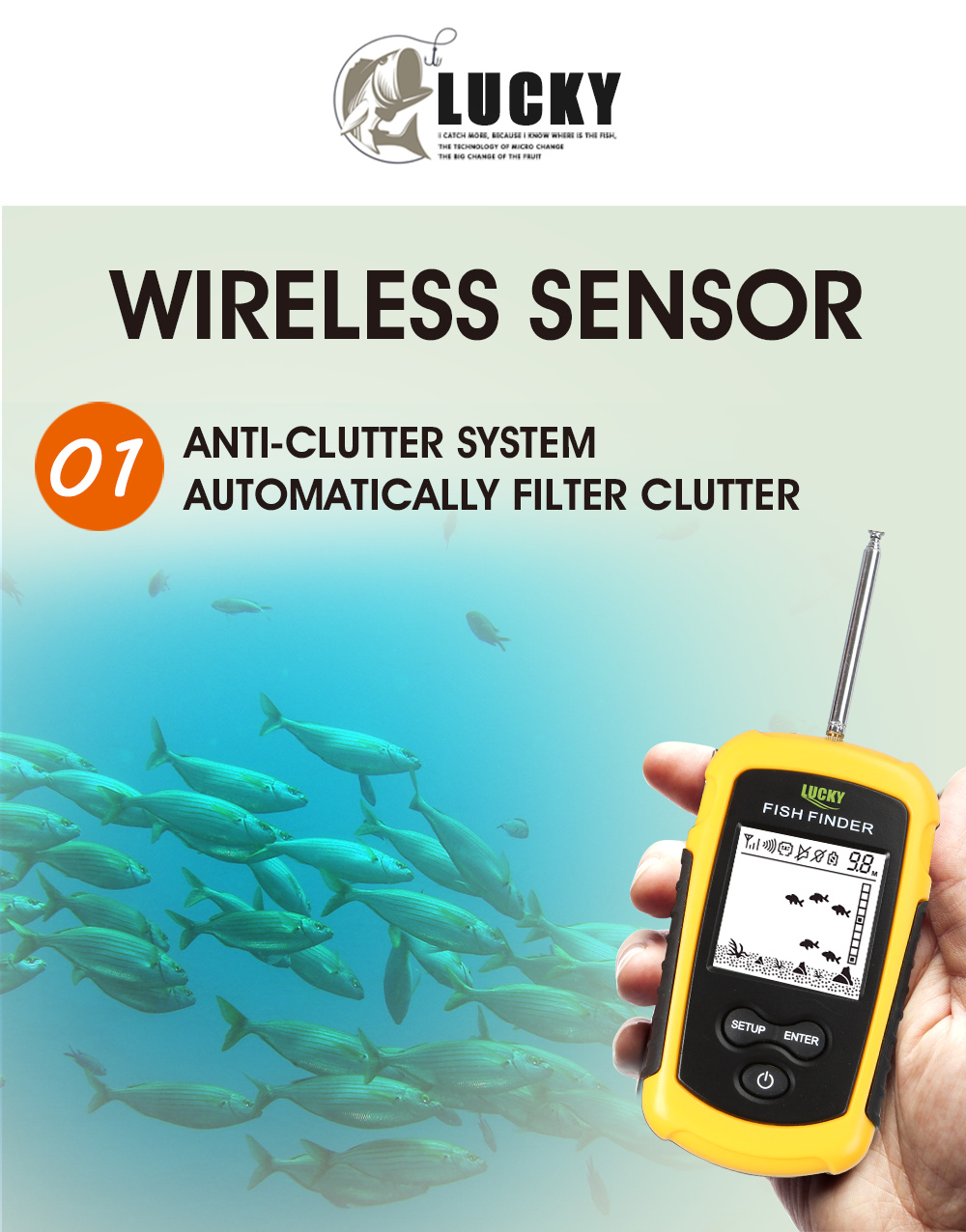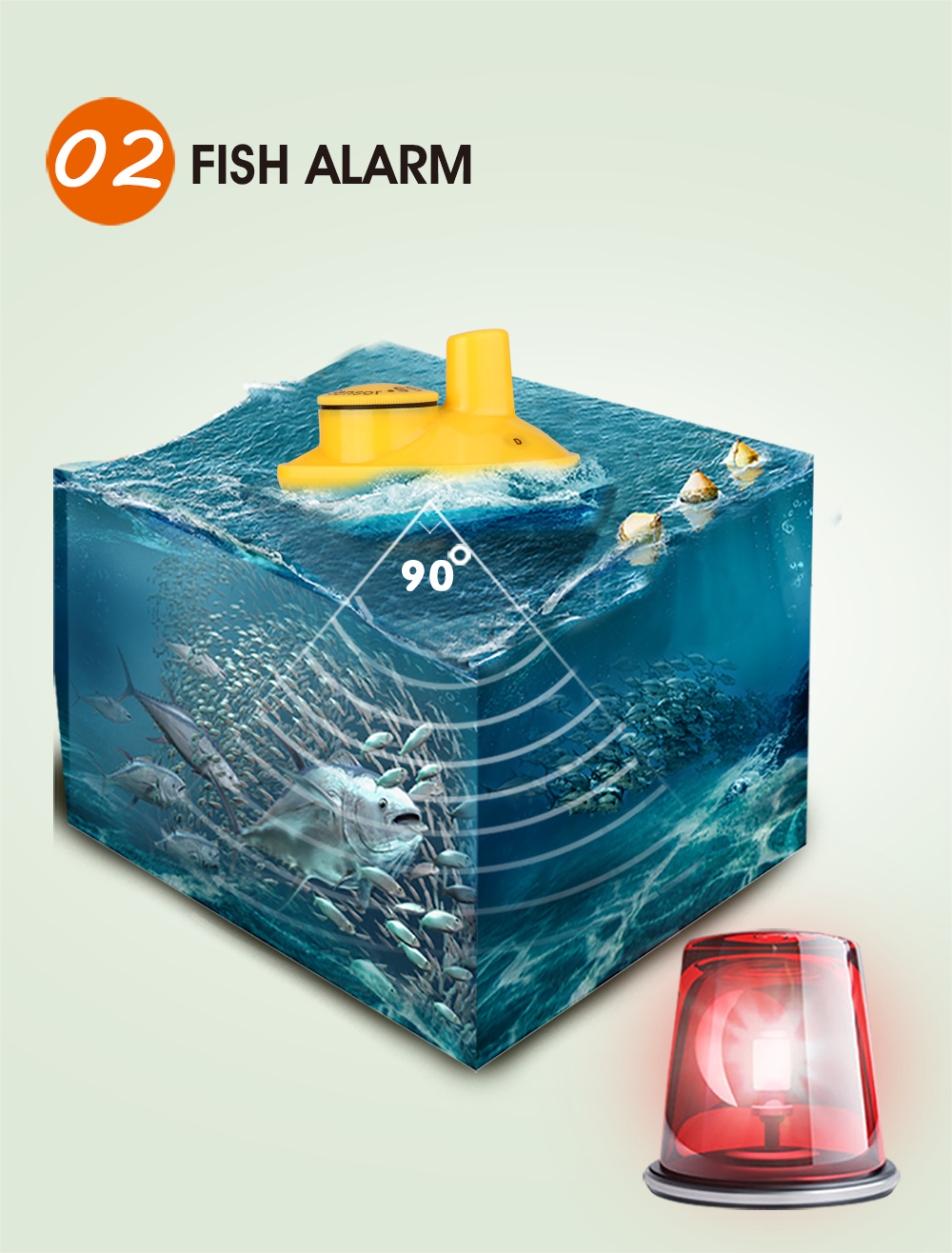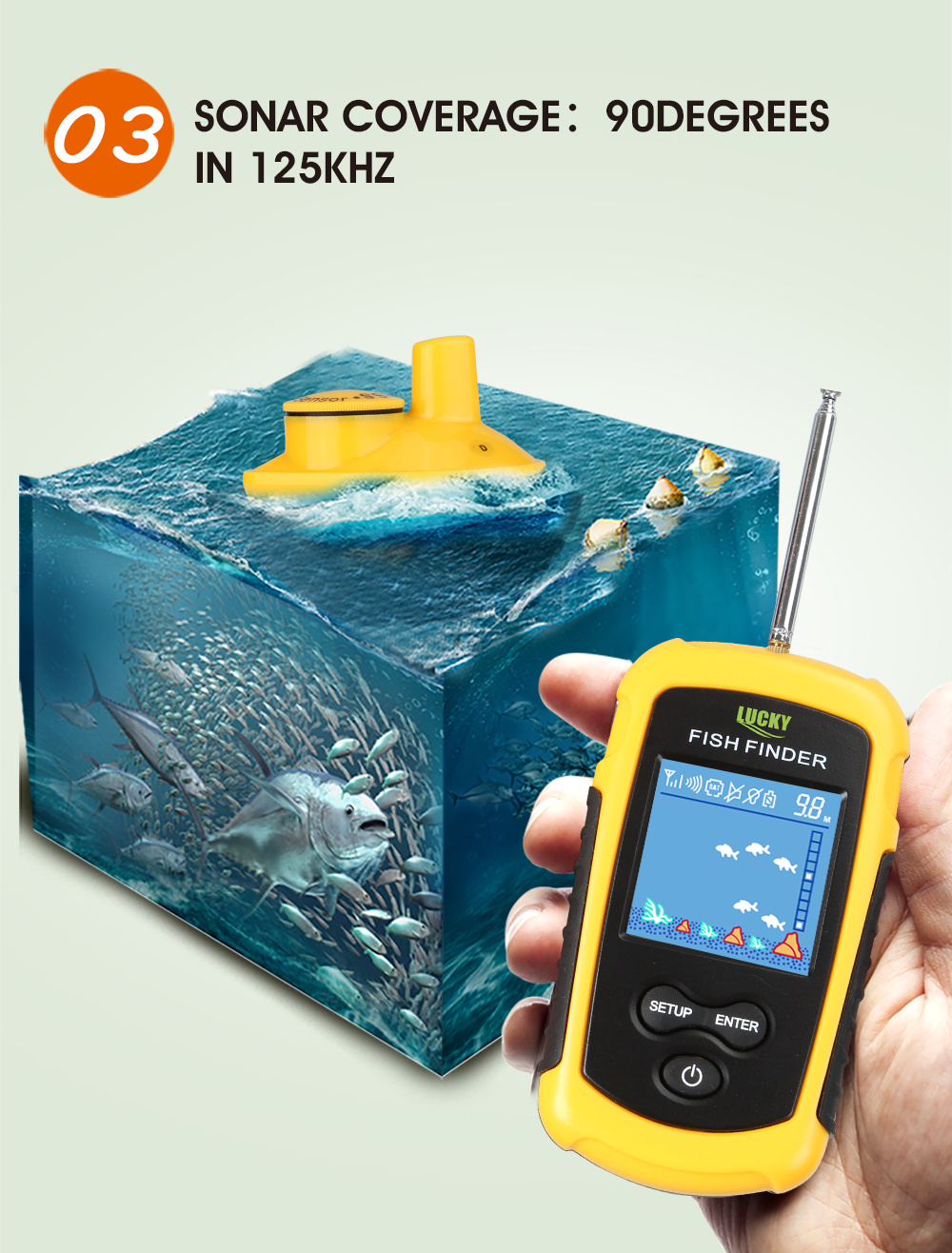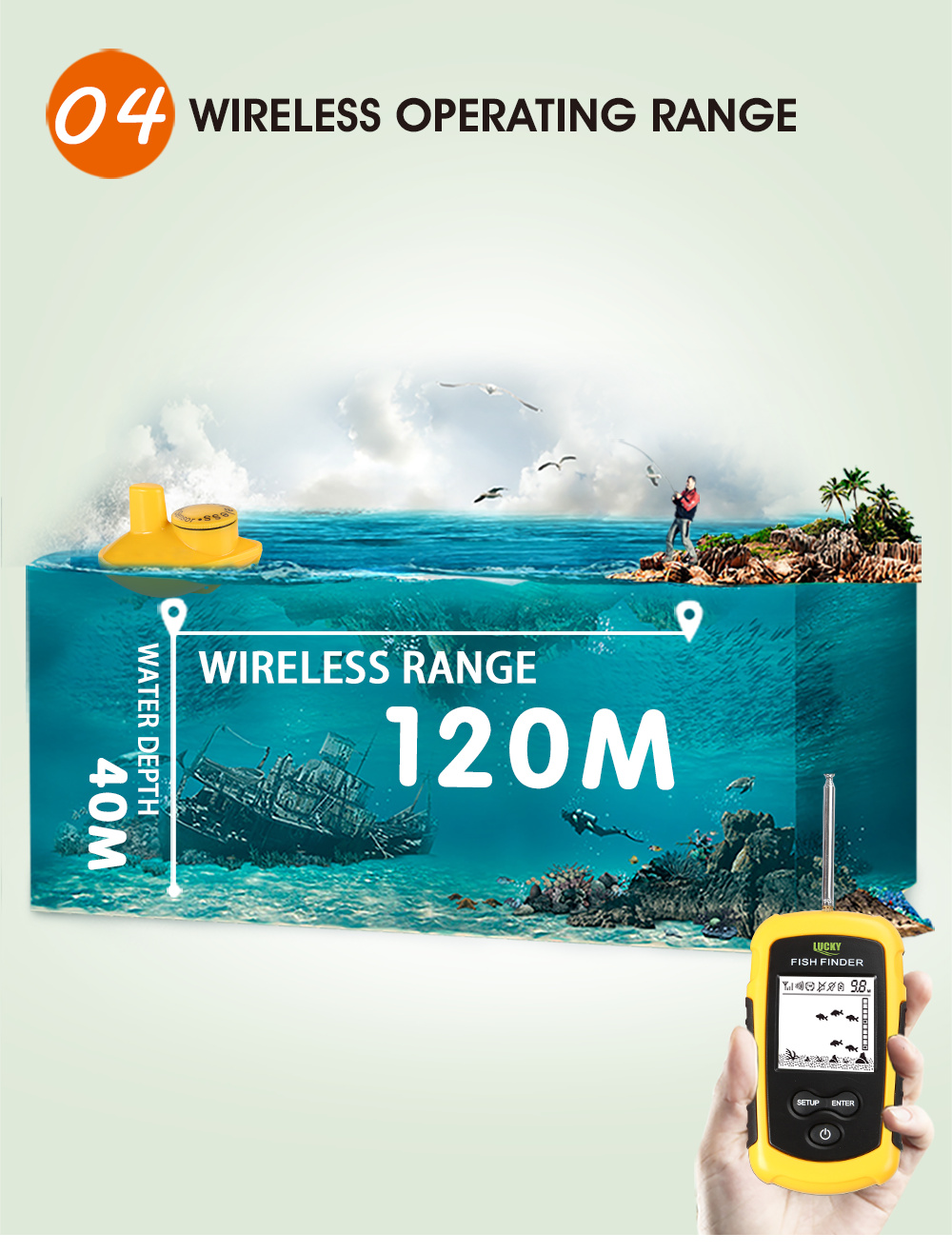 Summer is coming and outdoor sports lovers are getting ready for it. Either you are a veteran or rookie fisher, this device will make your life easier when looking for the perfect spot for fishing. We know how difficult is to find the right spot, so have just launched this fish finder which predicts where the fish might be, increasing your chances to catch them!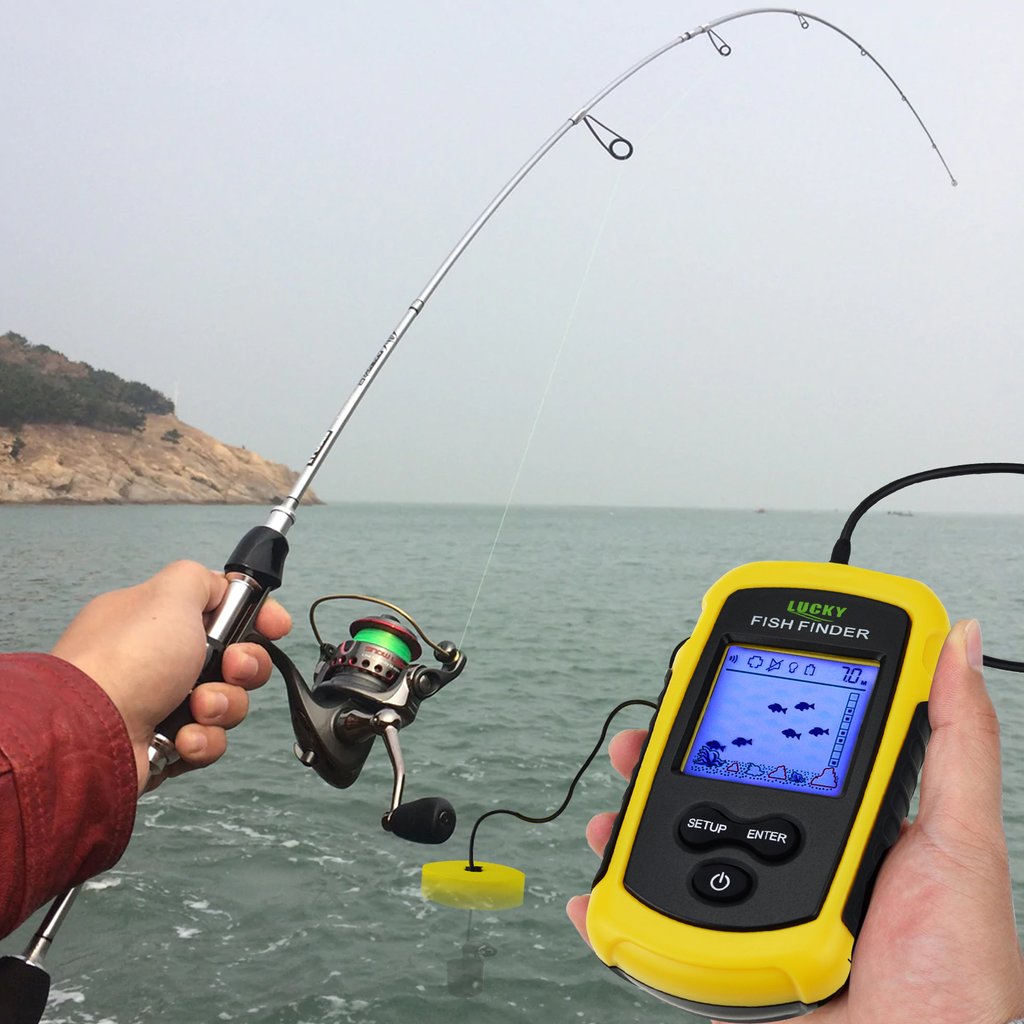 The fish finder has a sensor that has a 45º range and a depth range from 3ft(1m) to 328ft (100m) so you can use it for offshore fishing, sea fishing, kayak fishing, lake fishing, and so on. The device also has a 25 ft cable and a removable float for all the different uses.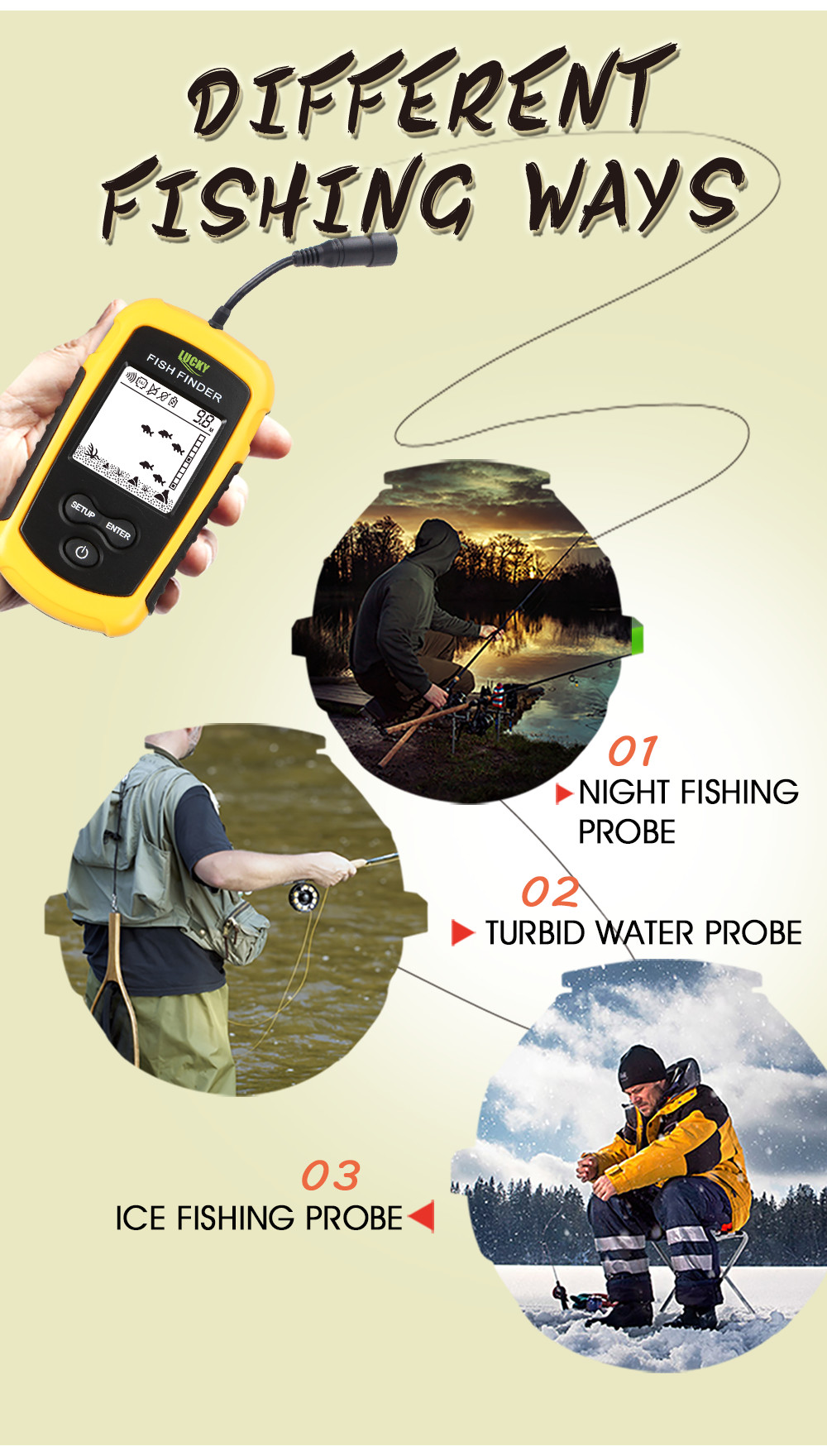 This compact portable fish finder has battery saver mode(normally supporting up to 5 hours of continuous working), with backlight mode and, fish & fish school alarm.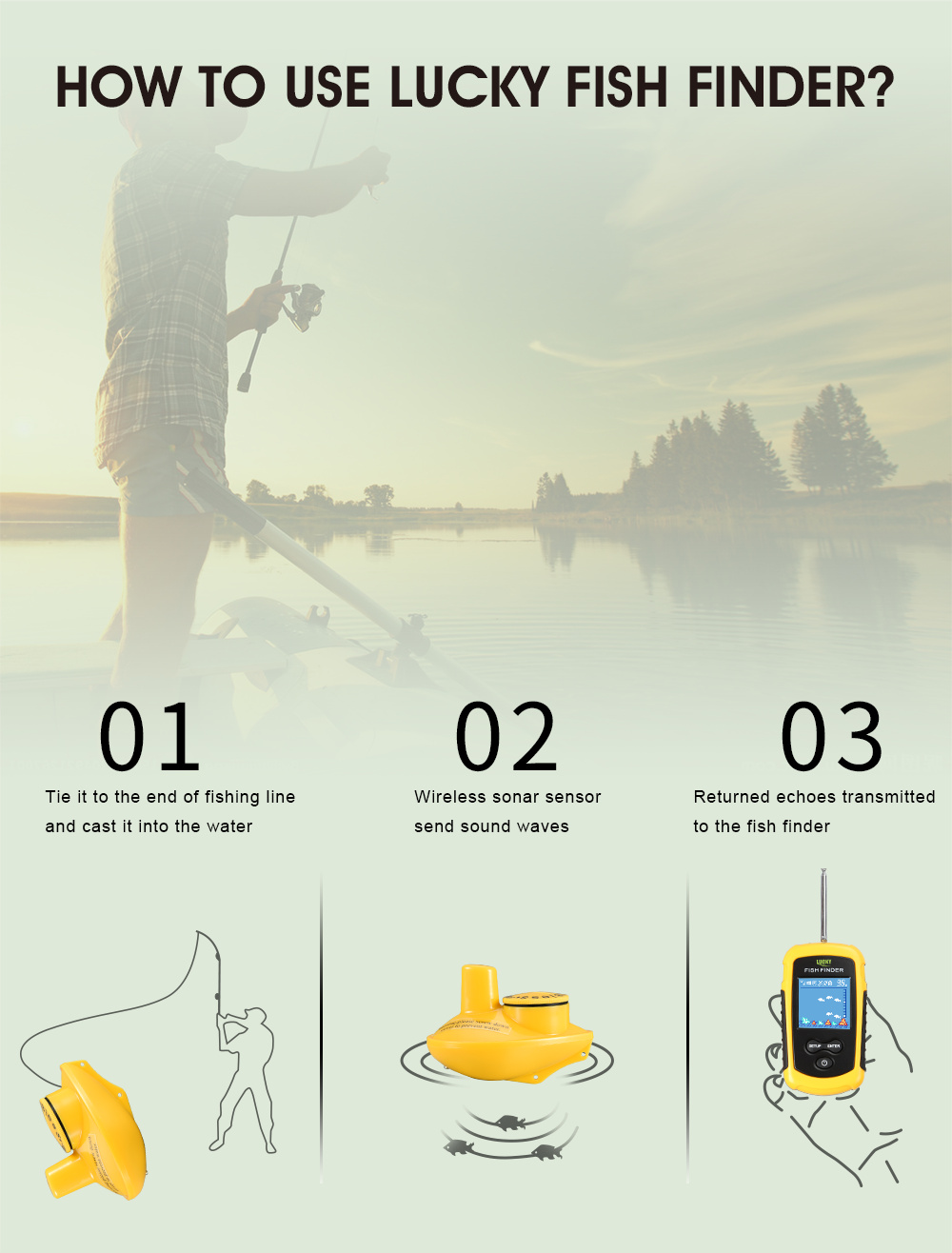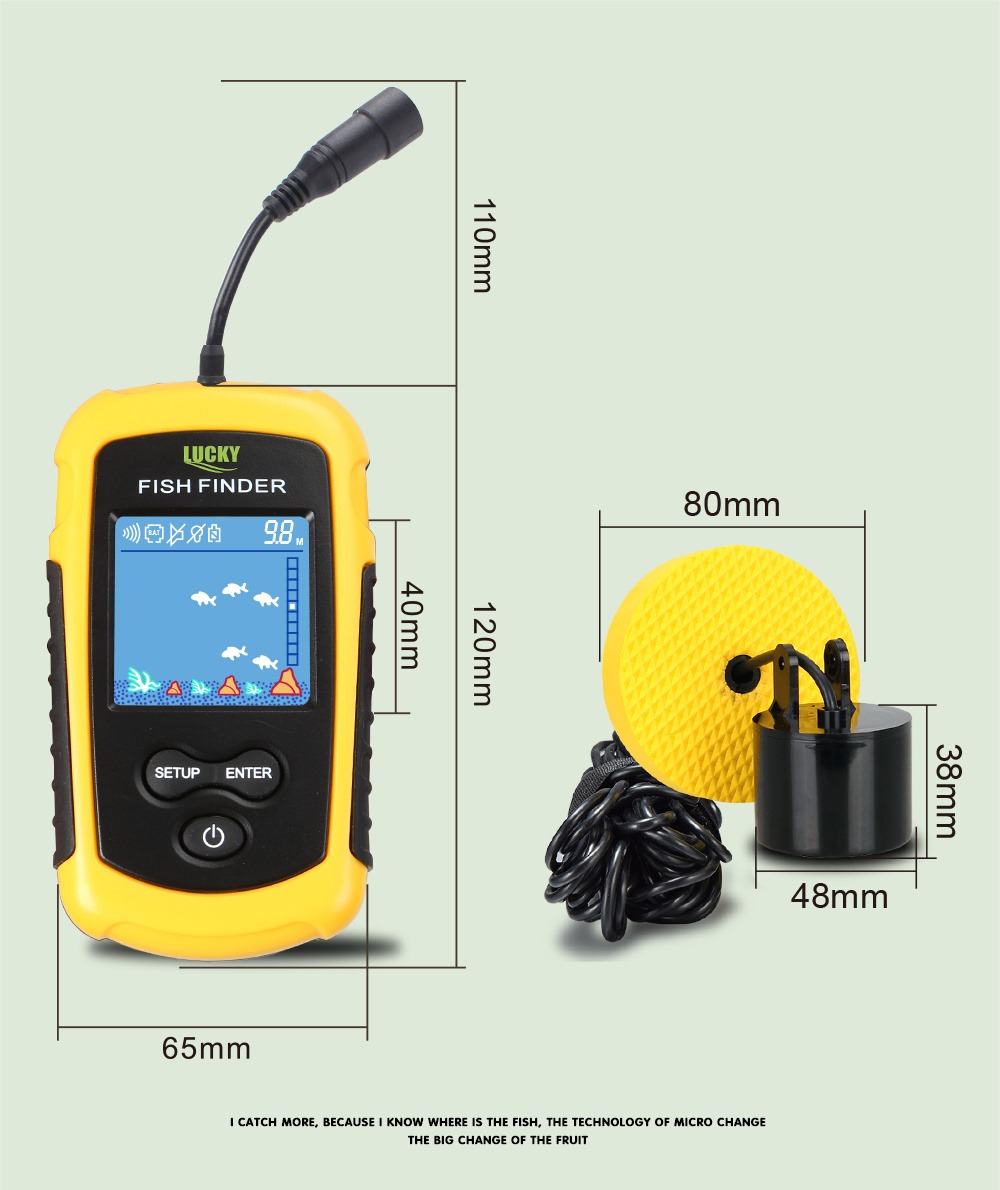 FISH FINDER FEATURES:
45º underwater cone: The sensor allows you to see a wide zone from 3ft to 328ft, so you not only see the fish information but also the related to depth. With that, you can take care of your kayak or boat.
Battery saver mode: allows up to 5 hours of continuous working with brand new batteries. With the battery saver mode, you can push it even longer.
Auto turn-off: within 18 seconds without receiving a signal the device automatically turns off to save battery.
SPECIFICATIONS:
Measure Units: Meters / Feet
Display: TN/Anti-UV LCD display
Backlighting: LED
Depth Range : Max: 100m (328ft) ; Min: 0.9m (3ft)
Sensor Beam Angle: 45 degrees
Operating Temperature is from -20°C to 70°C (-4°F to 158°F)
Uses 2 x AAA batteries (not included)
PACKAGE CONTAINS