In looking for a sleeping bag, you always want to look for something snuggly, comfortable and feels like your bed at home that even when you are outdoors, you still get the best sleep ever. CoZack's high-quality design and materials makes this camping sleeping bag deliver to you a comfortable sleep, even when you're not at home.
CoZack is made of pongee fabric and filled with superior down cotton to achieve a breathable and soft texture. It is also skin-friendly, so you don't need to worry about any rash or itch whenever you use it. Another great thing is it's easy to clean and store. It washing machine-friendly and comes with a compression bag, making your hiking and packing trouble-free and smooth as possible.
Features
Comfortable, durable, skin-friendly —

 breathable, and soft bed made of 210t pongee fabric filled with high-quality down cotton. It will make you feel comfortable no matter how hard and rough the ground is.

Machine washable —

 the sleeping bag uses high-quality washed cotton inside, that even after washing, it's still soft and skin-friendly. 

Warmth —

 The down cotton fiber fills 180/300/400 g/m². Down cotton combines the warmth of down and the moisture-proof properties of hollow cotton. It is designed to keep you warm all night. Recommend sleep zone: m180(36.5℉ to 42.8℉)/m300(24.8℉ to 32℉)/m400(17.6℉ to 24.8℉).

Convenient storage —

 each sleeping bag is equipped with a compression bag with straps, making it easy to store and carry. It can be packed into an ultra-compact suitcase in a few seconds without folding or rolling, saving you more time.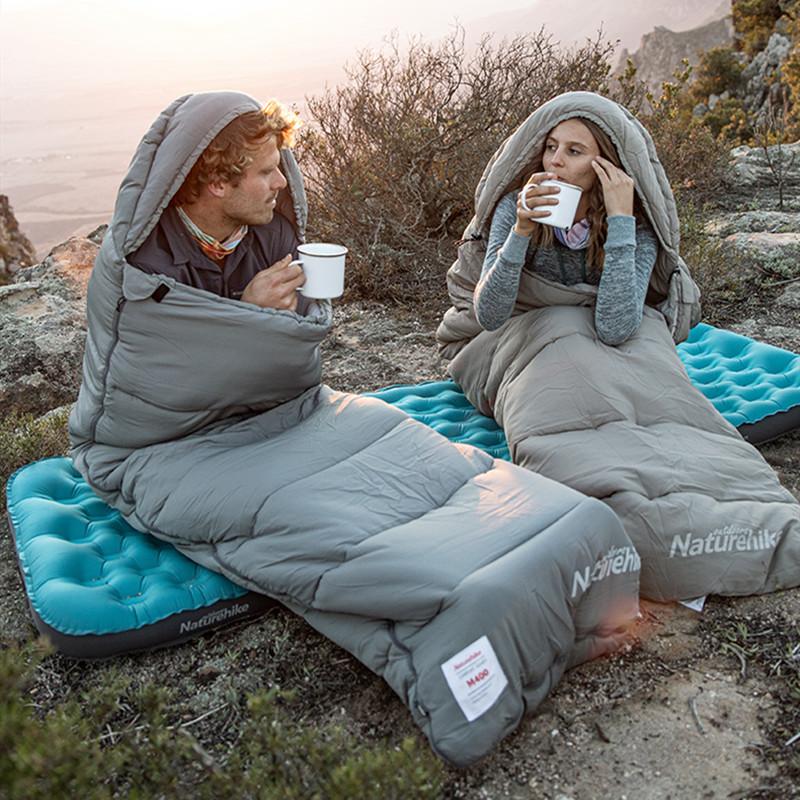 Specification
Model
NH20MSD02
Color
Green, Grey
Fabric
210T Polyester pongee
Lining
Washed cotton
Size
( 190 + 30 ) x80cm
Size
M180
M300
M400
Filling
180g/m²
300g/m²
400/m²
Storage size
Φ20*43cm
Φ25*43cm
Φ28*45cm
Temperature
5~12℃
1~6℃
-4~1℃
Weight
About 1.2kg
About 1.5kg
About 1.85kg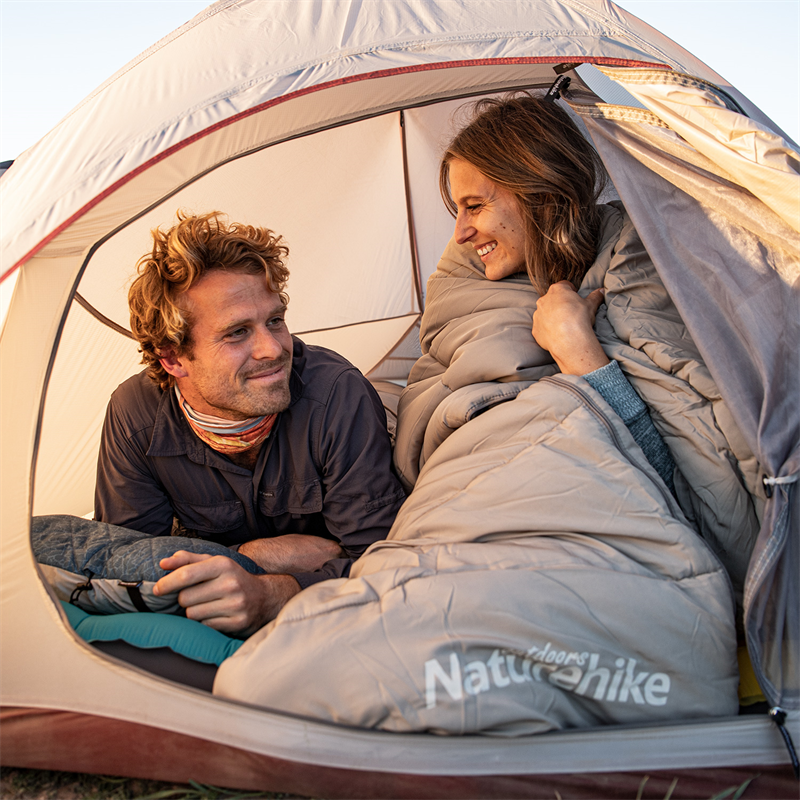 Comfortable & Skin-friendly
The pongee fabric, and the combination of cotton and down make this bag ultra comfortable.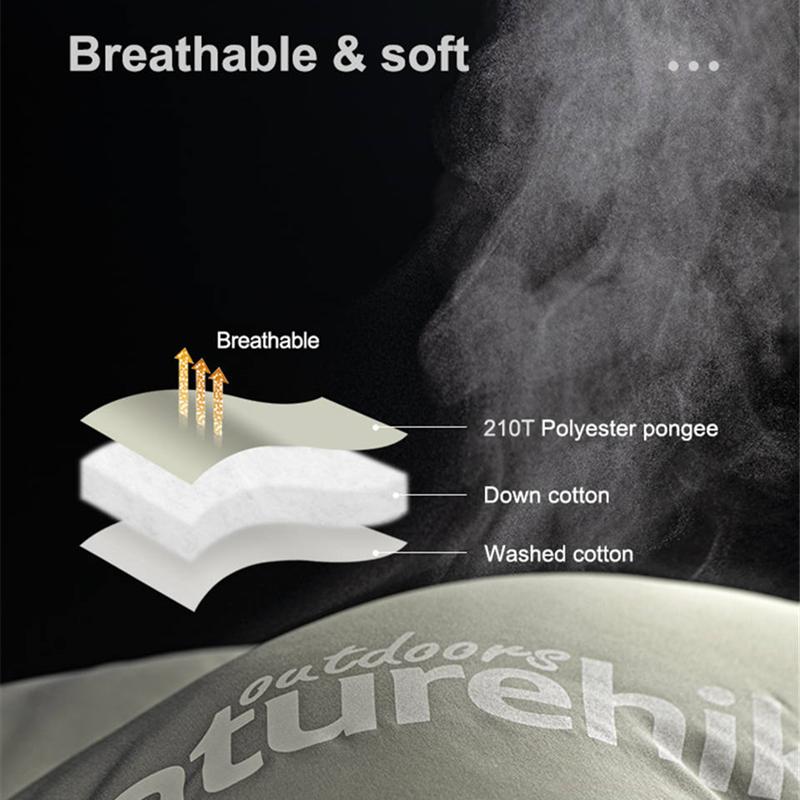 Machine Washable
This sleeping bag is machine washable. 
Notice: Please choose the low-speed mode in washing to make the sleeping bag last for a long time.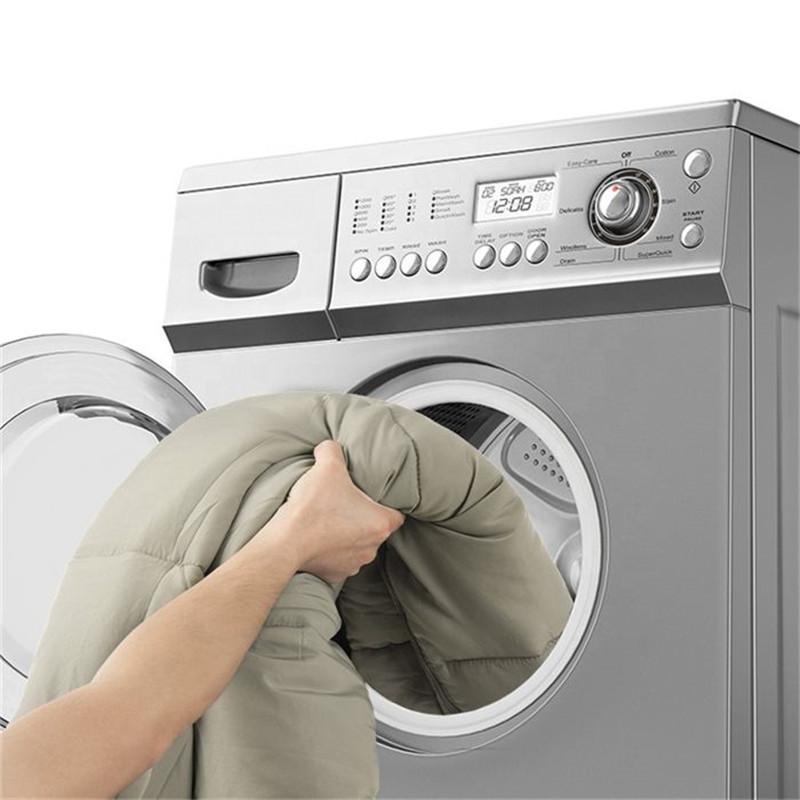 Cotton Down Filling
Down Cotton fiberfill-300/400 g/m². Down cotton combines the warmth of down and the moisture-proof properties of hollow cotton.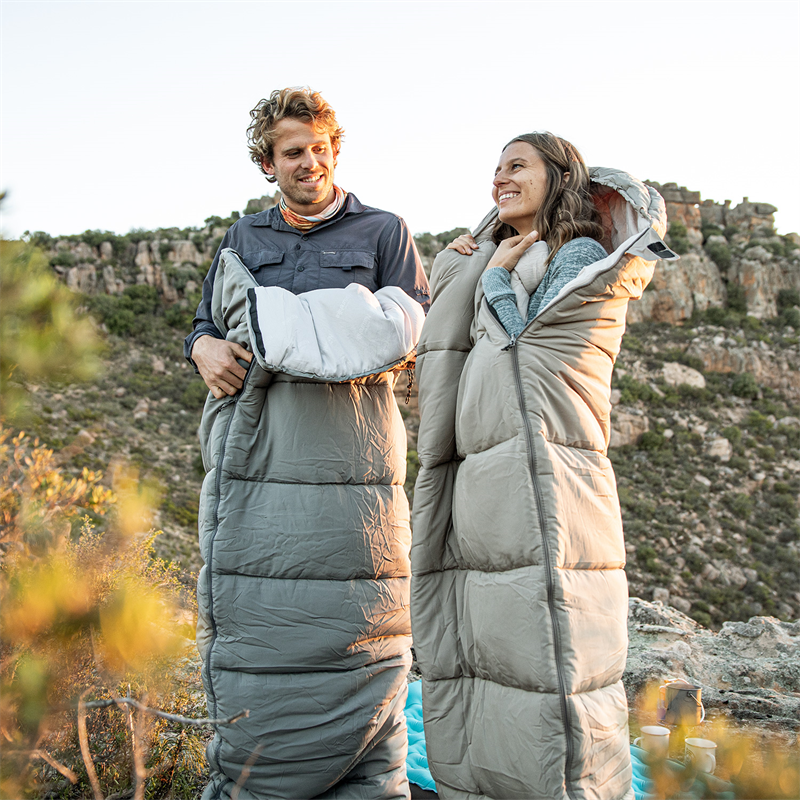 User manual
Remove the zip lock, lie inside and close the coil depending on your body size depending on the comfort that you want. 
Caution when using the product
Please do not use the product when it is cold below 5 degrees celsius. Ideally, use it in temperature between 5-12 degrees celsius.
Do not expose to fire

Machine washable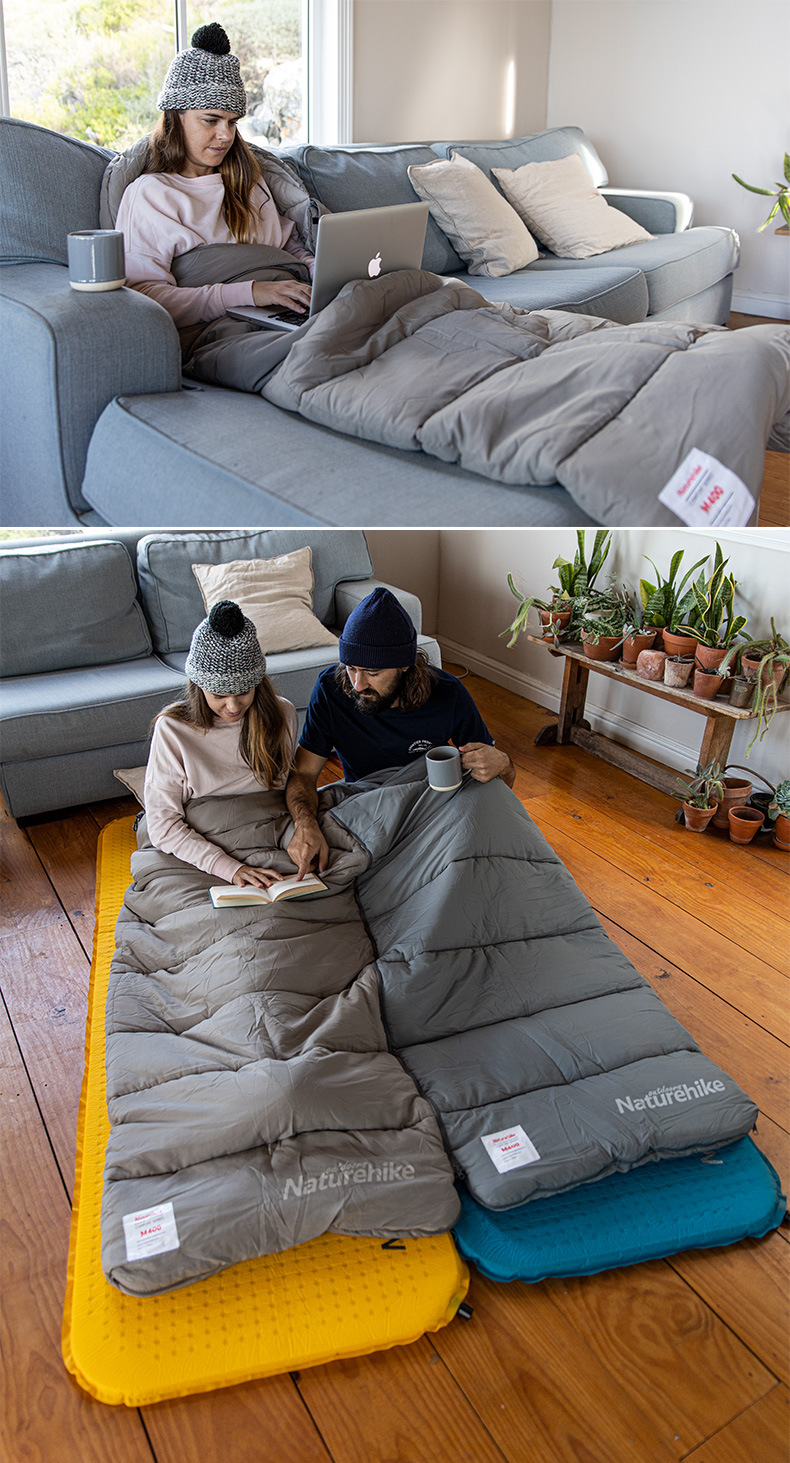 Packing