Description
Interchangeable, Magnetic System is the new religion
As effortless VLT swapping continues to dominate the high end of the market, we give you VisoLens—the latest double-layer lens, magnetic system Ski Goggles that deliver an unobstructed, unparallel vision. Designed with a fast magnetic interchangeable design with 8 magnets, easily switch lenses suitable for different light conditions and your preference.
The VisoLens Difference:
▶ Effortless Lens Swapping
▶ Anti-Fog and Clear Vision
▶ Unbreakable Frame
▶ Wider Field of Vision
▶ Snug Fit and Sturdy Strap
▶ Imported Lens with UV400 Protection
Features:
Eyewear Type: Professional Magnetic Skiing Eyewear Lenses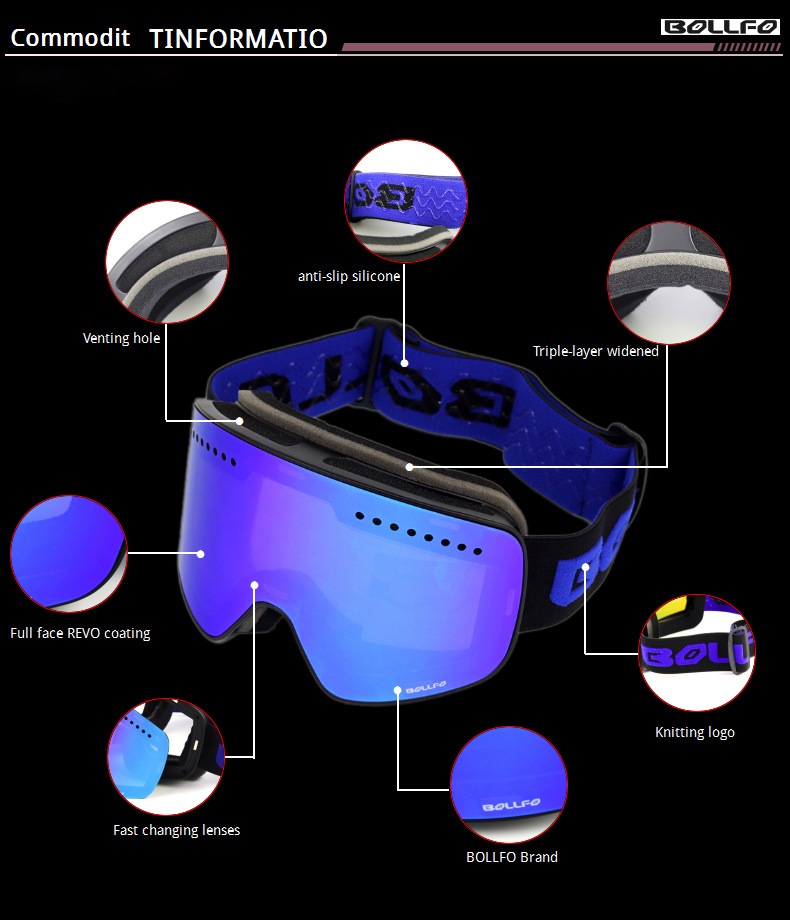 Optical Attribute: UV400 Protection, Anti-fog, Explosion-proof, Double-layer lens, Mirror Coating
About Lens: Can be replaceable within 10 seconds, magnetical, 100% UV protection, Anti-fog, and Anti-scratch, Mirror Coating
About Frame: With 8 magnets, super flexible Thermoplastic Polyurethane (TPU) material, it is virtually IMPOSSIBLE to break, top quality, and durable. Designed with the best quality 3-layer foams to strengthen the sealing performance, it provides a more comfortable feeling to your face.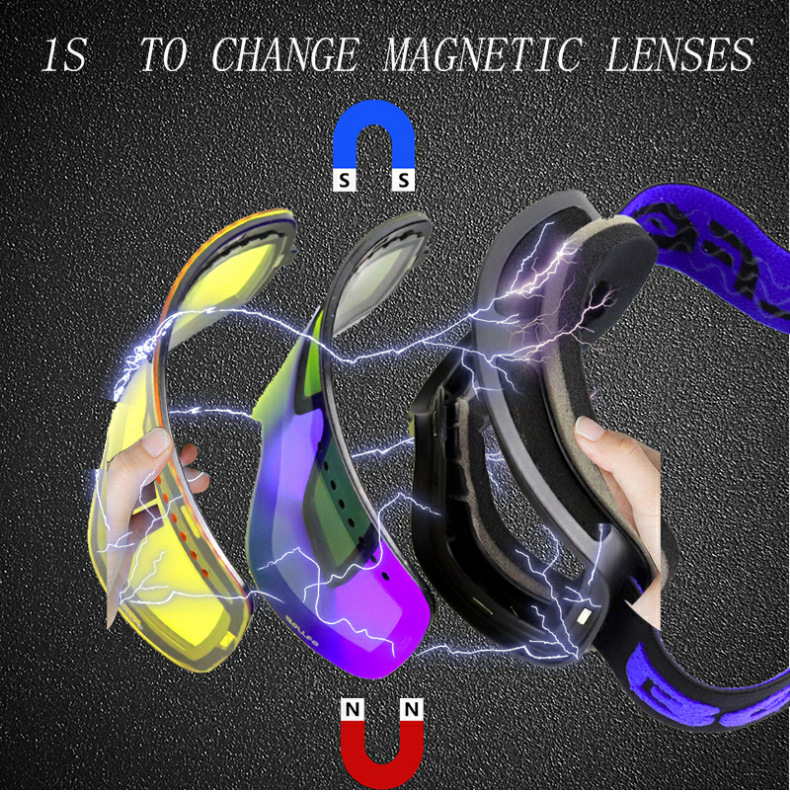 About Lenses: Using PC material double-layer injection molding for lenses, which has a scratch and impact resistance, UV CUT, anti-fog, and other features.
Intended Use: Due to the strong sunlight, reflected light from snow mountains, plus cold wind that irritates the eyes, we suggest you choose a security professional ski goggles like the VisoLens. Our ski goggles fit better on your face and prevent your eyes from the heavy wind. The lens is made from imported material with mirrored coating for hardened, scratch-resistant, and abrasion-proof ski googles. Plus, it's 100% Anti-UV, too, which is essential for eye protection.
More About this Item:
Imported Lenses: Imported double Revo coating and large spherical lens with anti-fog feature snow goggles.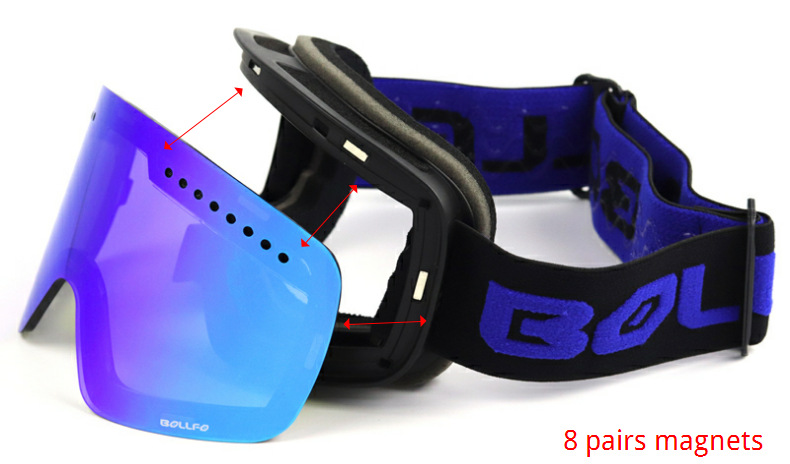 Fast-Changing lenses: Like the coating, colors can be arbitrary according to individual freedom of heart.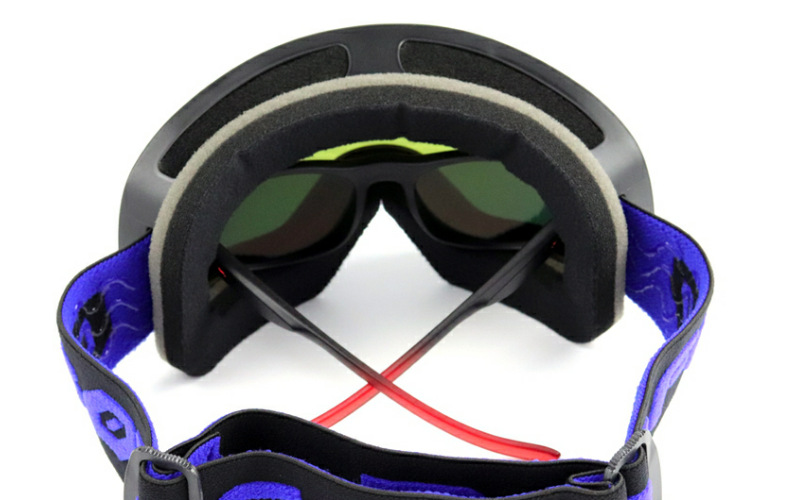 Suitable for customers with myopia (nearsighted).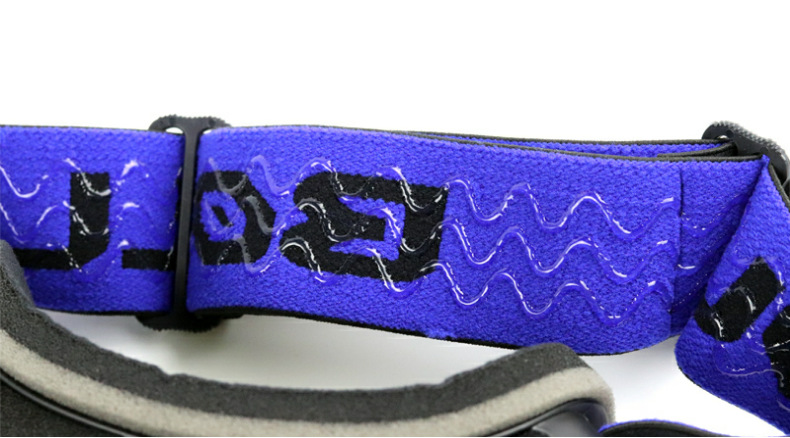 Strap: 3 lines of anti-slip silicon inside of the strap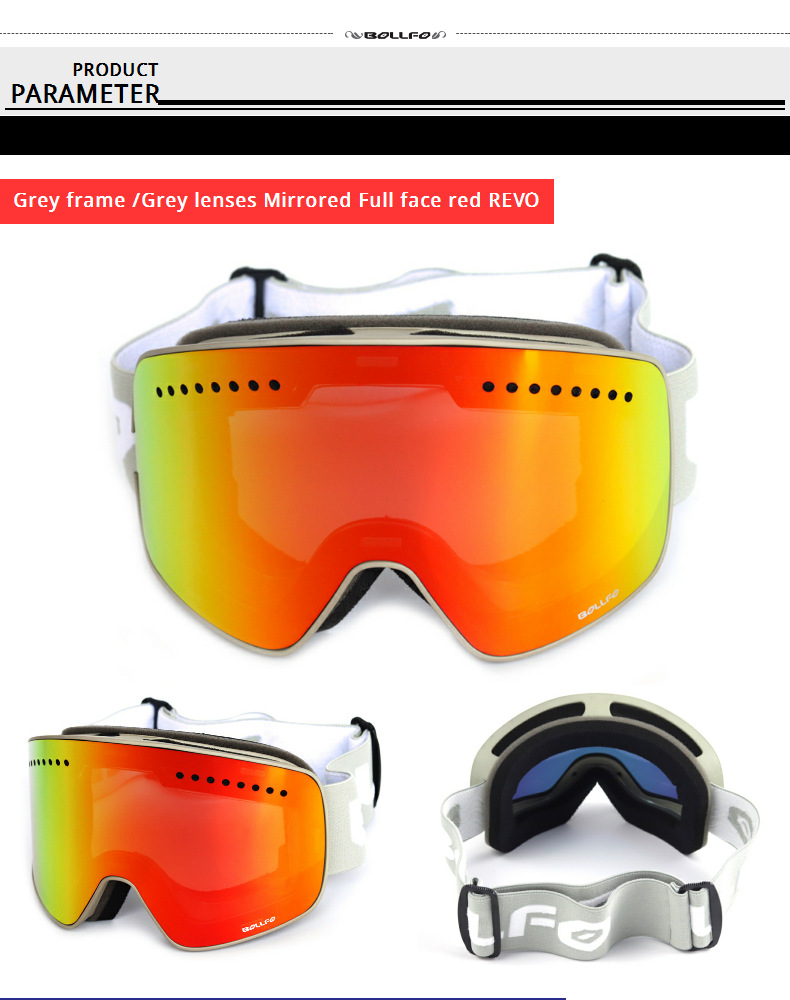 Specifications
Material: PC anti-fog lens
Frame material: TPU
Size: 11 × 17 × 9cm
Features: anti-ultraviolet, anti-snow blindness, anti-fog lens
Suitable occasions: skiing, mountaineering, cycling, and other outdoor sports.
Color: 6 colors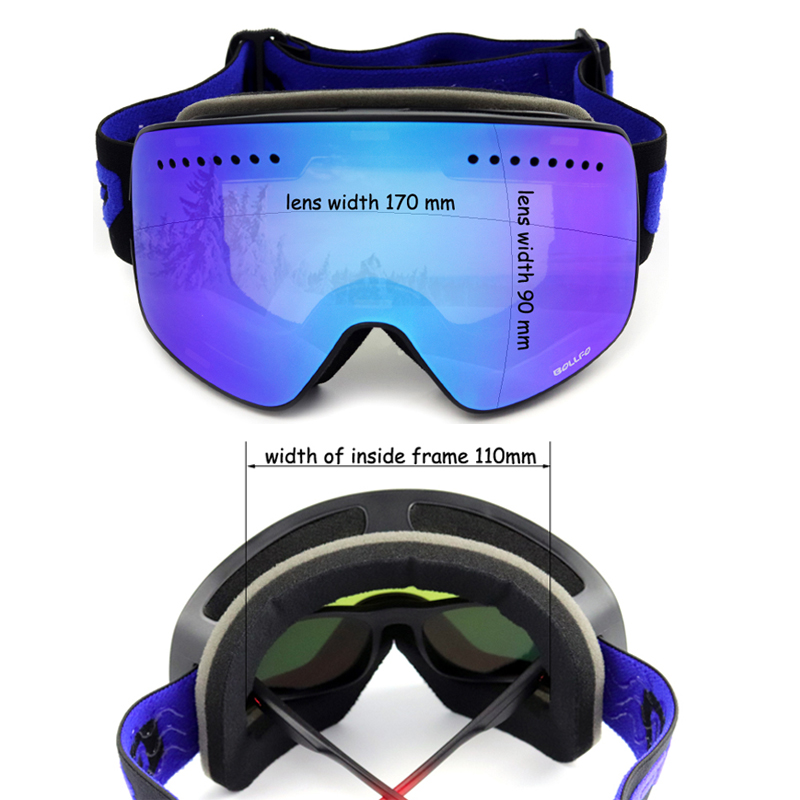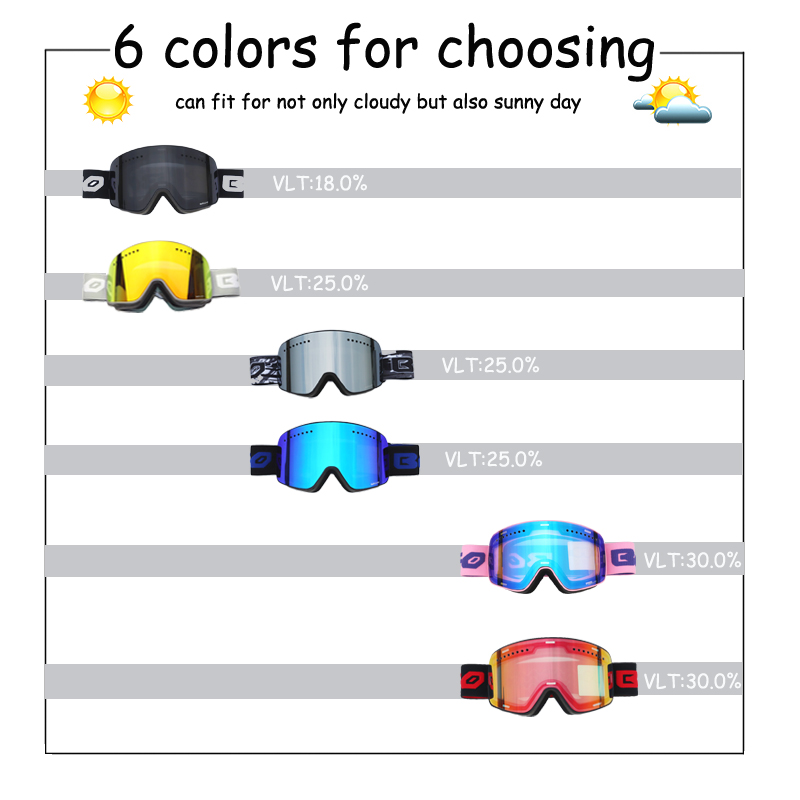 Package Includes
Ski goggles
Cloth bag
Manual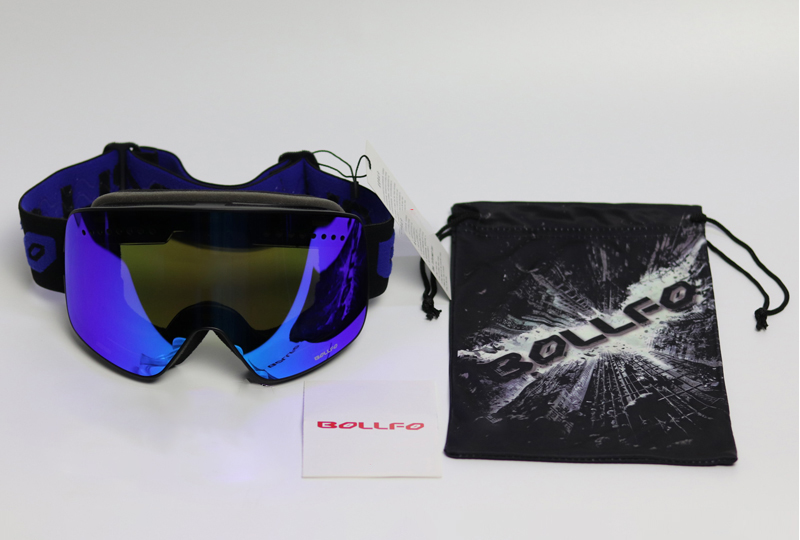 EVA Box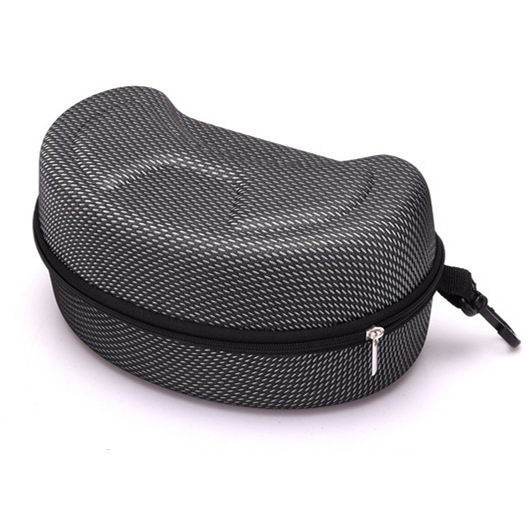 Note:
Please tear protective film inside when using.
There will be color differences in different angles of view because of Mirror Coating.