Do you want to feel extra confident when shedding your favorite mountain biking trails? Do you want to feel secured that no matter the challenge, you'll emerge successful in the trails? We want every mountain bike rider to conquer the trails like the pro that they are with the professional mountain bike helmet ShredShield.
Features:
Increased Impact Resistance. Be assured that no matter the impact, your head will remain protected. The ShredShield is made with high-quality and ultra-durable PVC material and EPS foam. The integrated molding features superior technology to prevent serious injuries to your head when you come across impacts and crashes.
Excellent Taillight. The LED backlight of the ShredShield can add extra illumination and help other riders see you when the road is dark. The ShredShield comes with 9 lighting options.
Detachable Sun Visor. Don't let the sun get in the way of your vision. The ShredShield comes with a detachable sun visor that can help you see better even if there's a sun shining overhead.
Adjustable Helmet Strap. The helmet can fit a wide range of head sizes, thanks to its adjustable side straps.
Better Vision with Magnetic Goggles. Don't miss another danger on the trail. The ShredShield comes with magnetic goggles that can assist you in seeing the road and trails clearly.
Lightweight. You want to feel protected without feeling like you're carrying a rock on your head? ShredShield has got you covered. Made from titanium, this MTB helmet is so lightweight – it's as light and easy as air.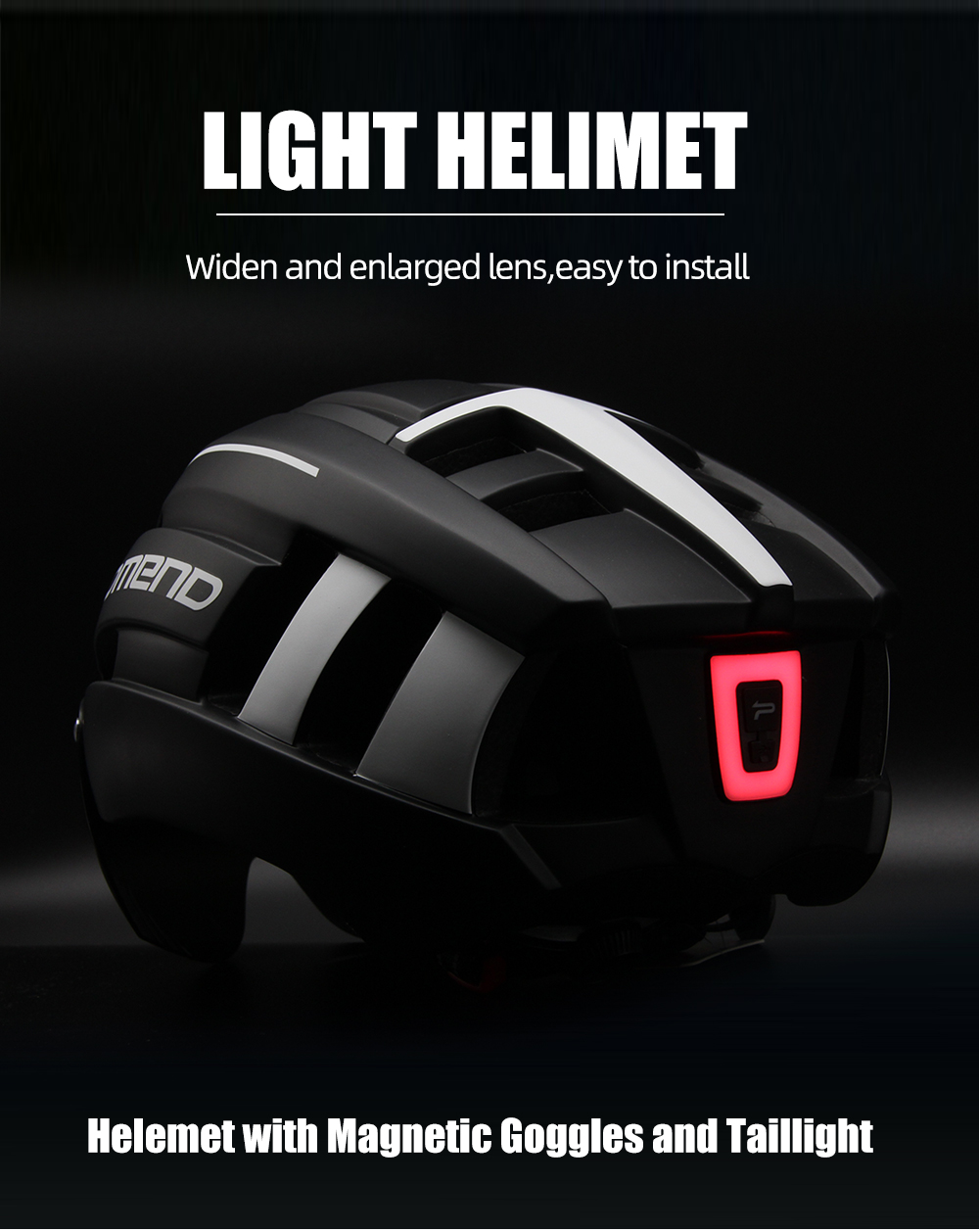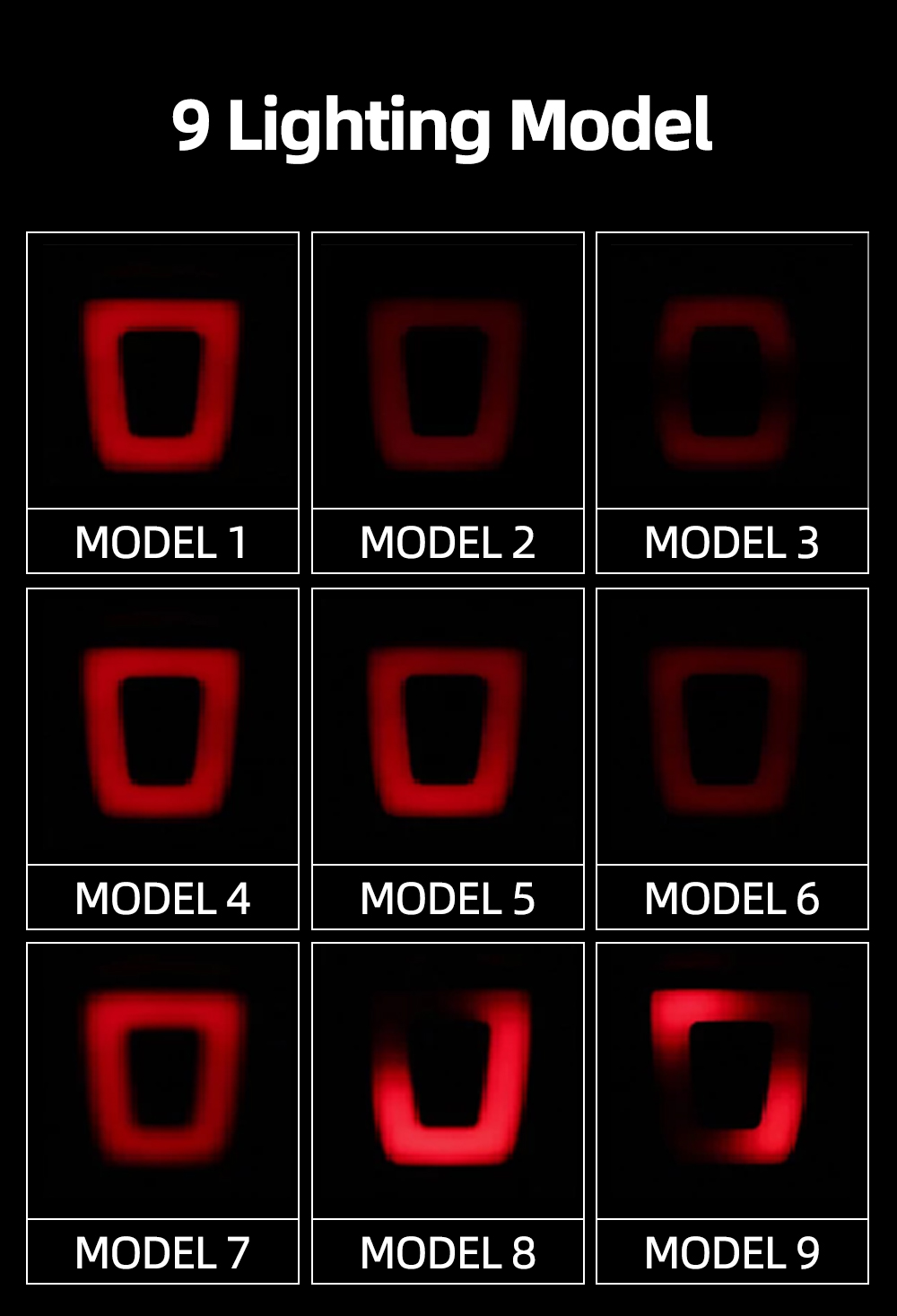 Magnetic silver-plated spectacle lenses
Powerful magnet
Air duct Install the goggles
Remove the goggles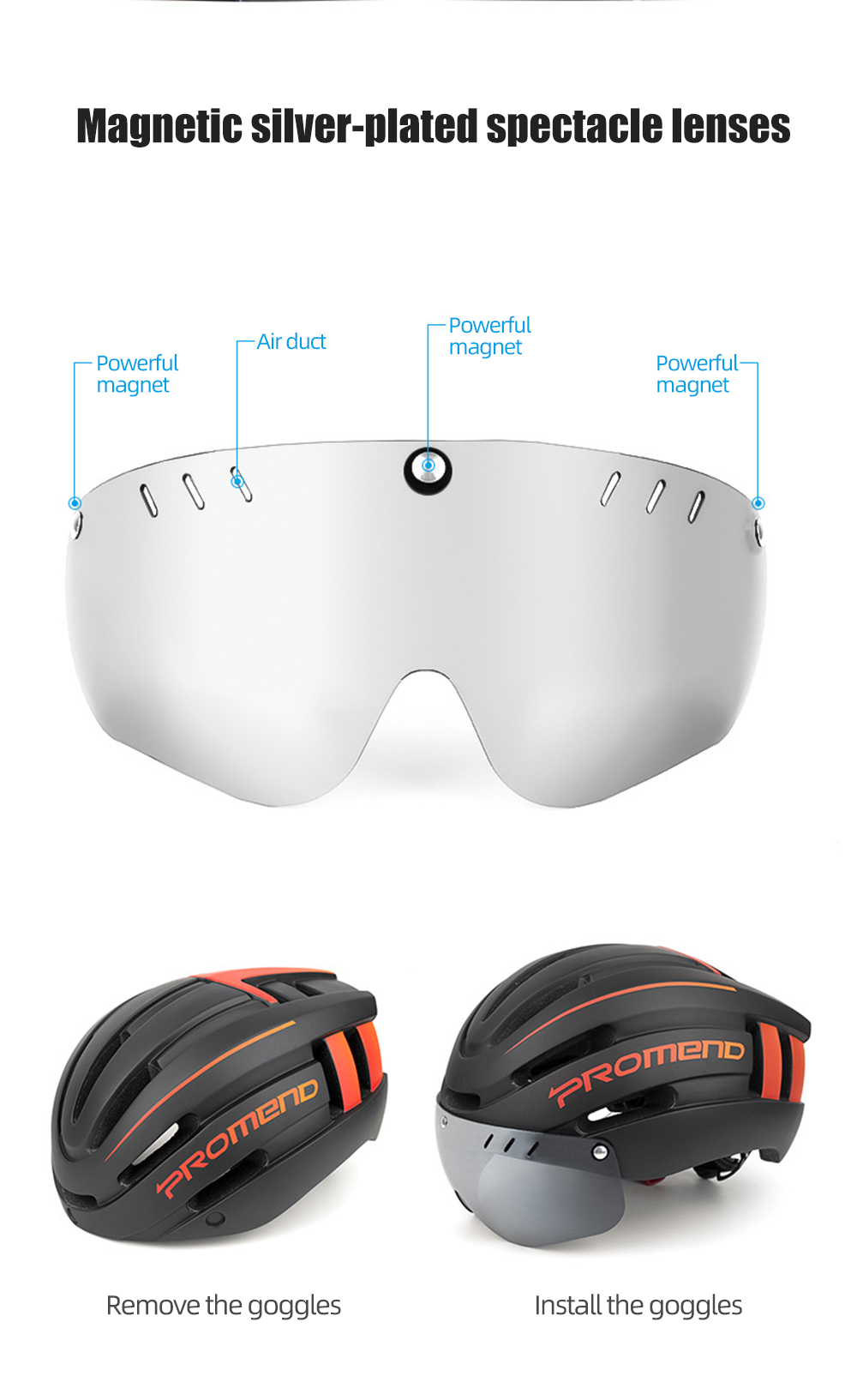 Bicycle Riding Helmet
Brand: PROMEND
Size: One size(57-62CM)
Material: EPS+PC
Weight: About 300 grams
Applicable:Men and Women
Color: Black and white / Black orange/ Gray pink
The new design also features an upgraded version of magnetic silver-plated spectacle lenses, USB rechargeable taillights, various adjustment modes for taillights, good ventilation system, stylish and gorgeous color matching, sweat-absorbing lining, good texture nylon webbing, and comfortable. The knob-type size adjuster brings you more comfort while adding more sense of security!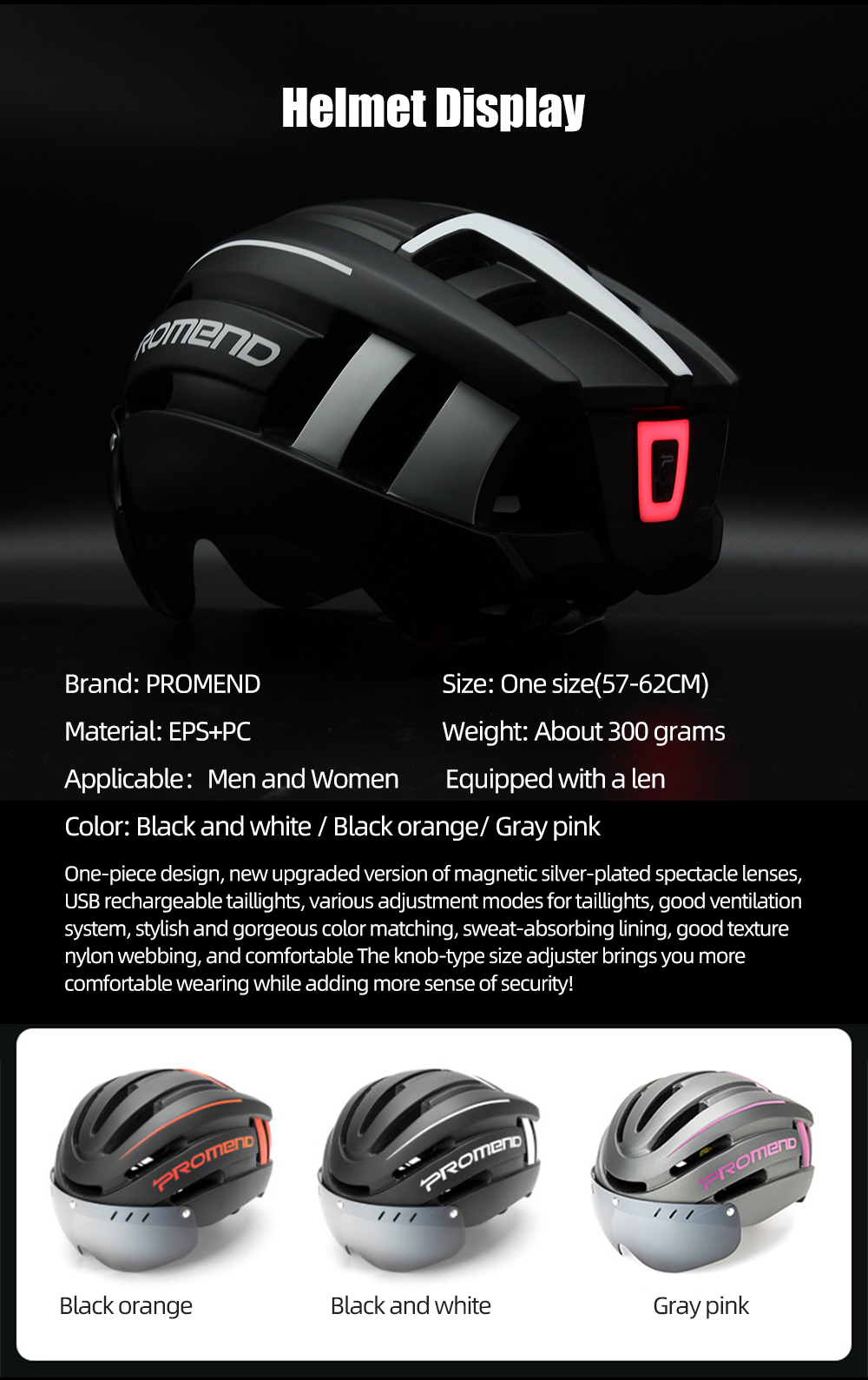 Streamlined vent structure reduces wind resistance and is not stuffy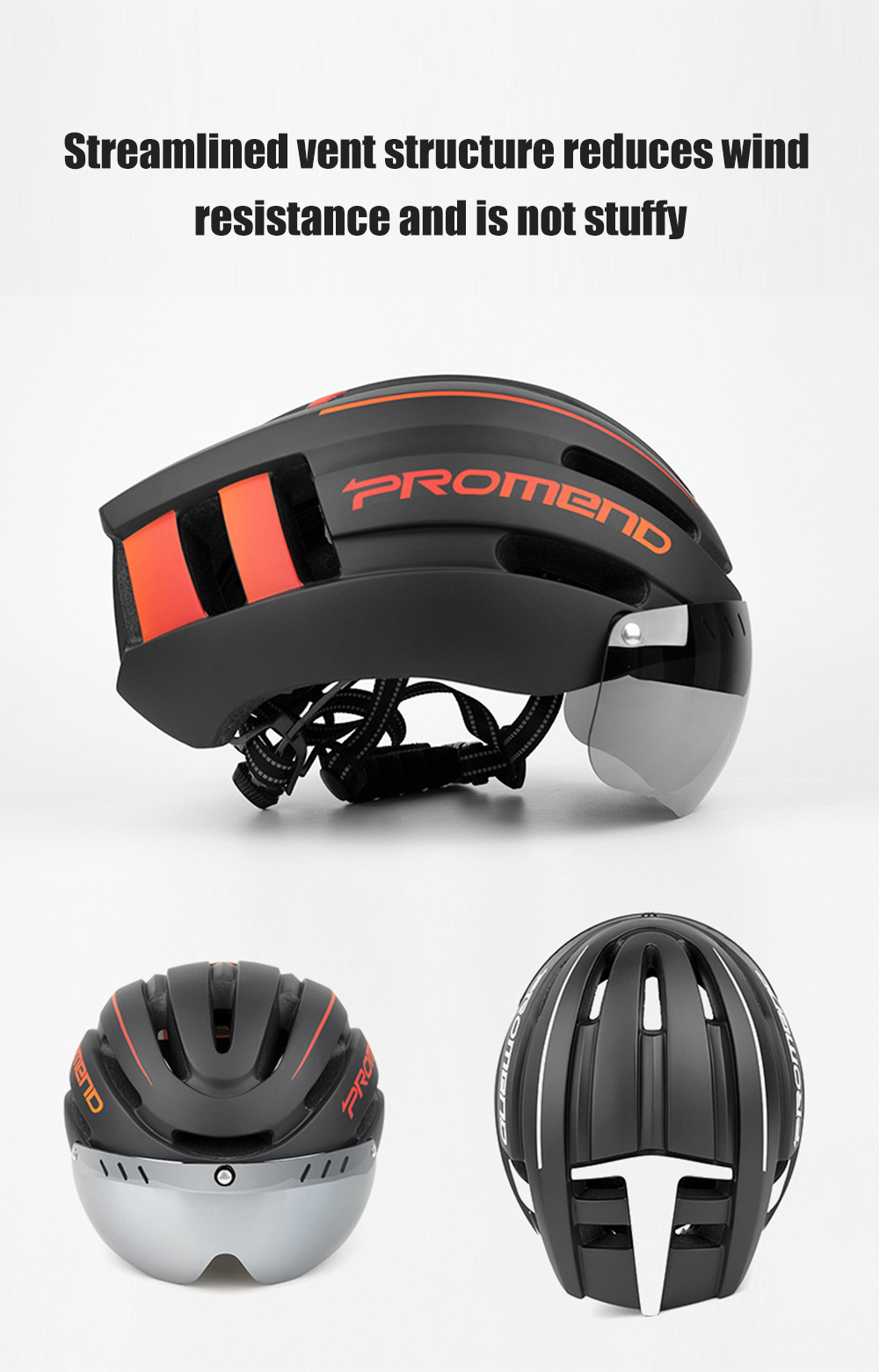 Professional material high-density EPS foam, shockproof cushioning, head protection
EPS foam texture is uniform and tight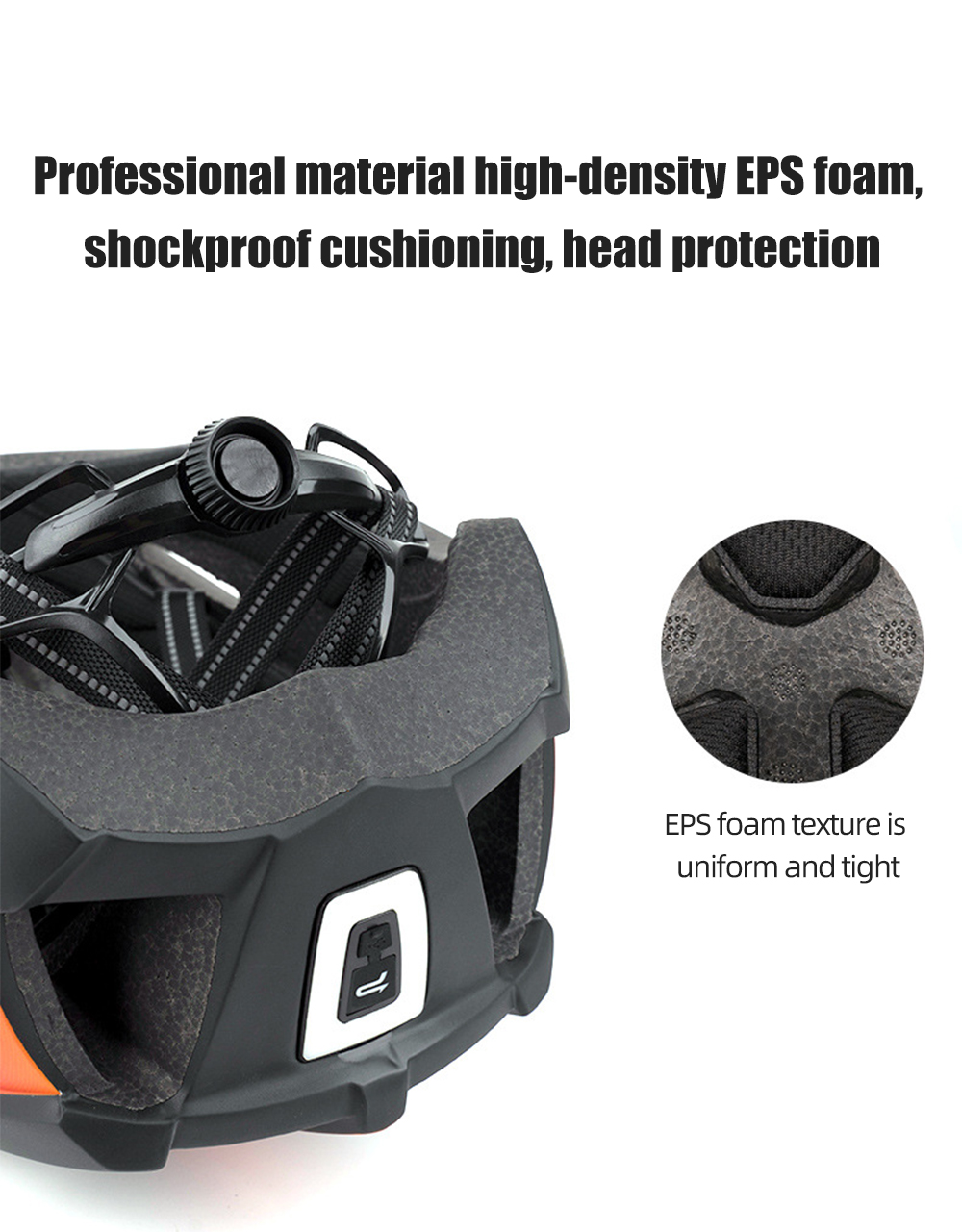 Adjustable head circumference
Rotate to adjust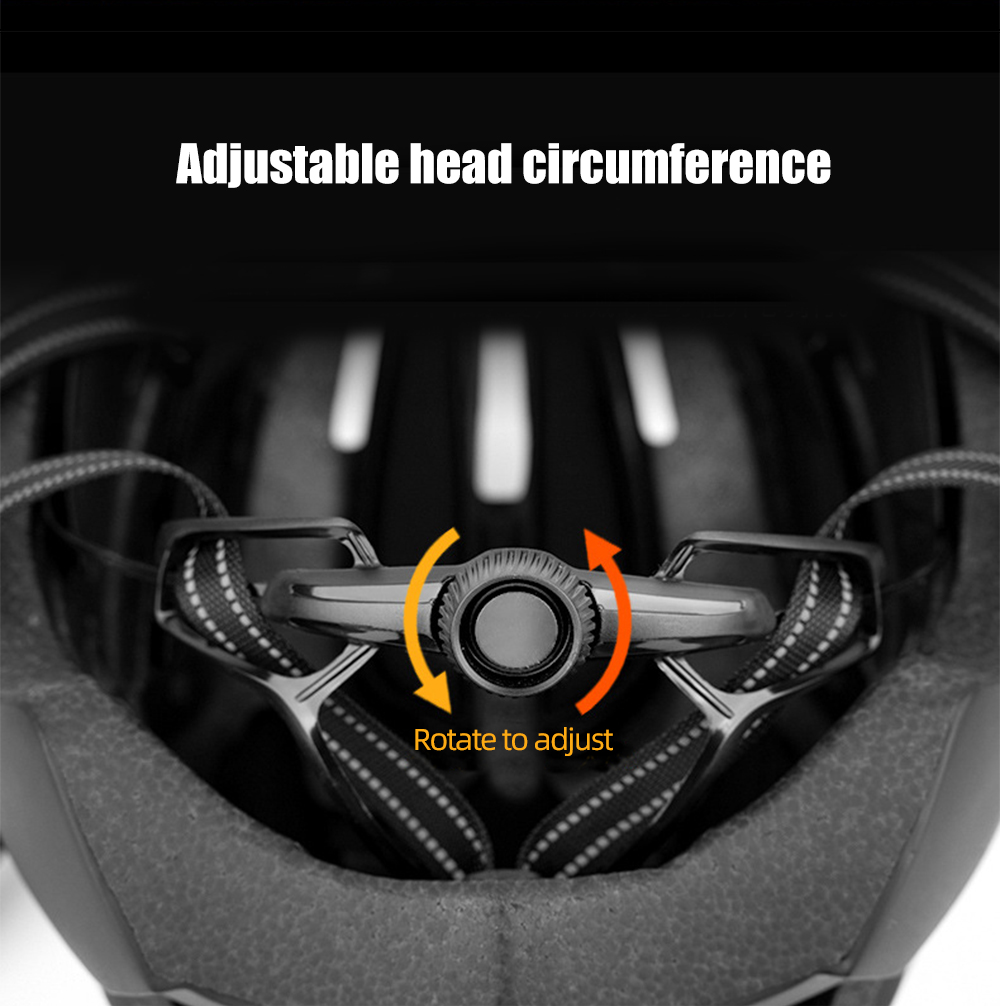 The inner lining absorbs sweat and is removable and washable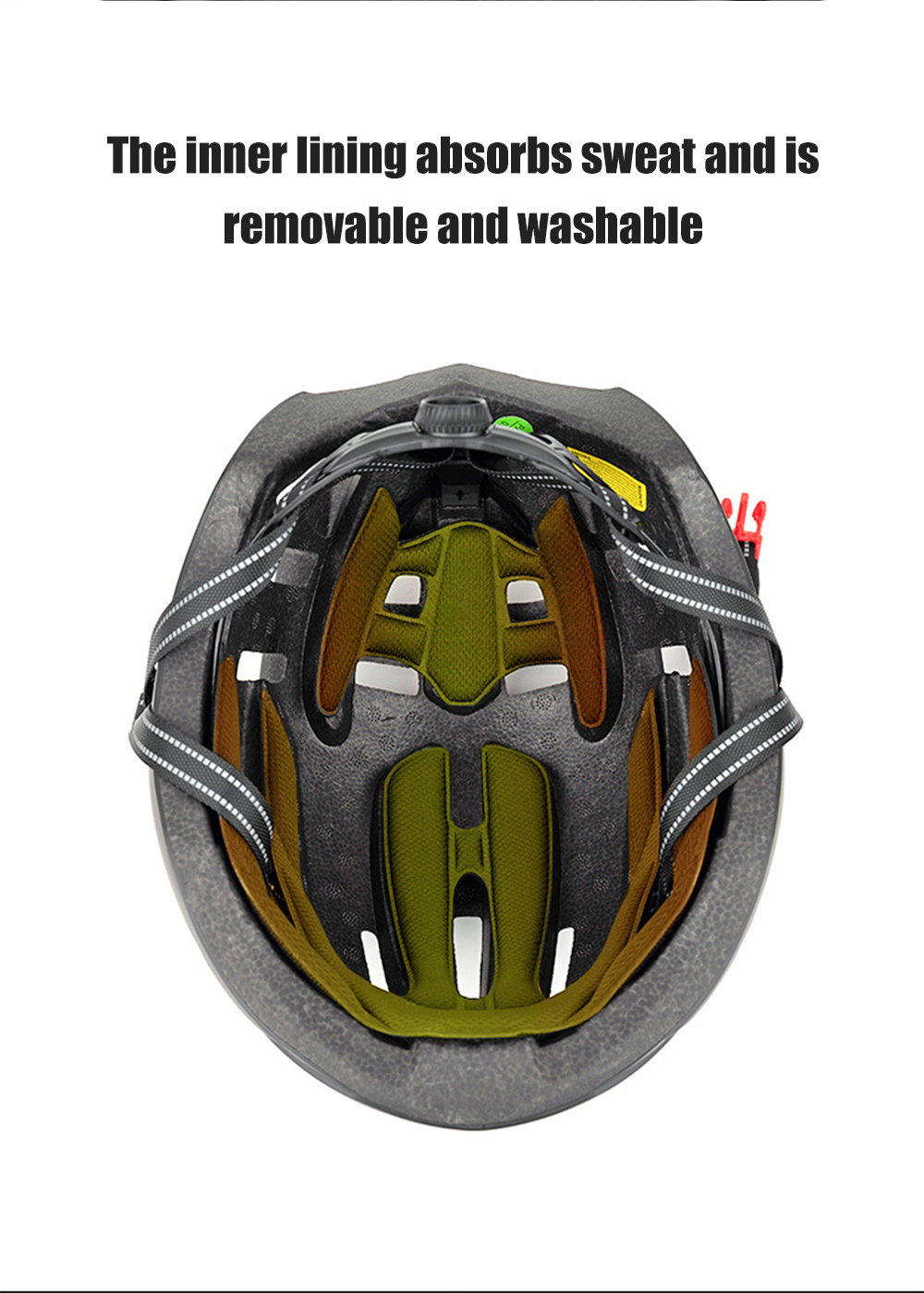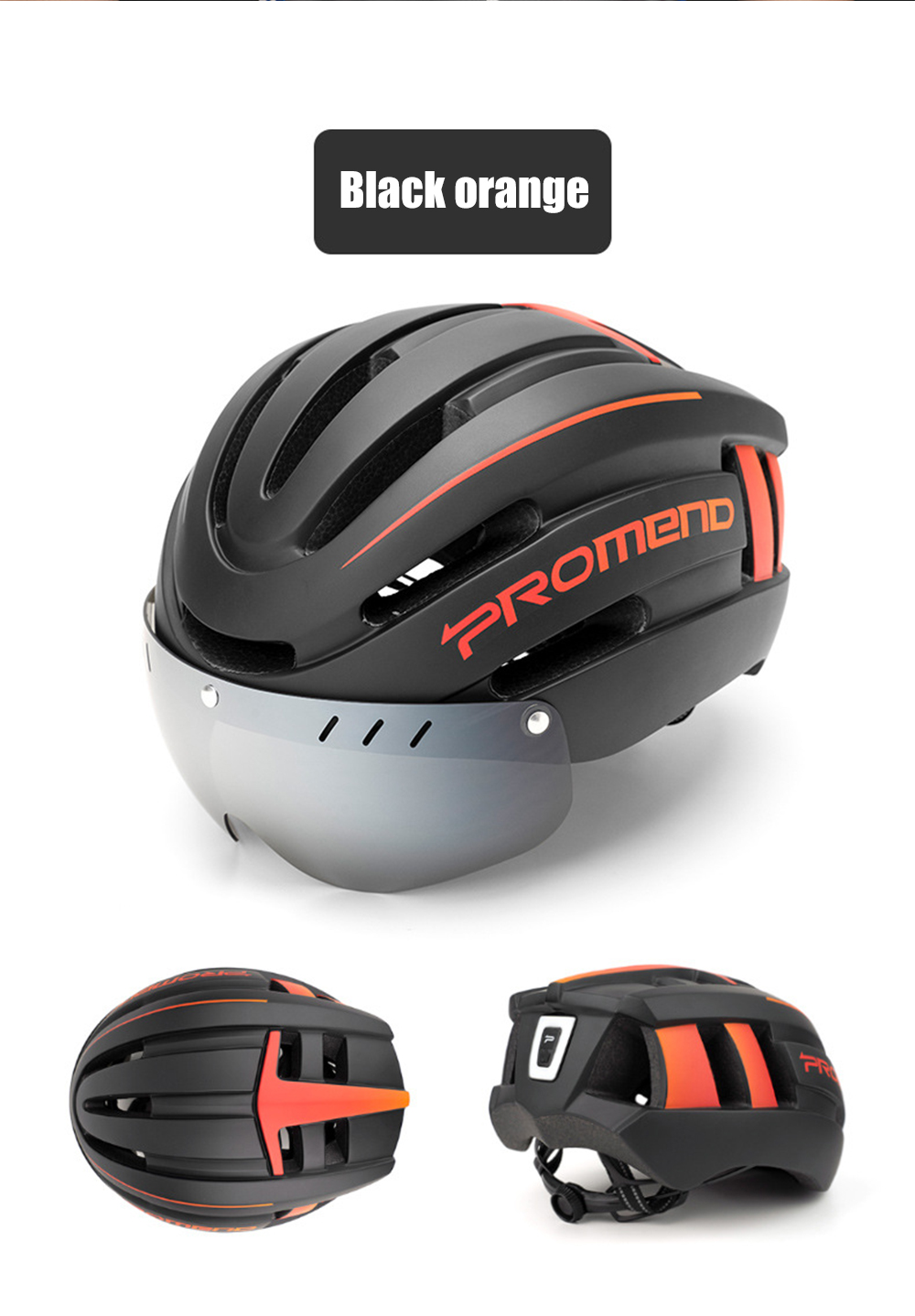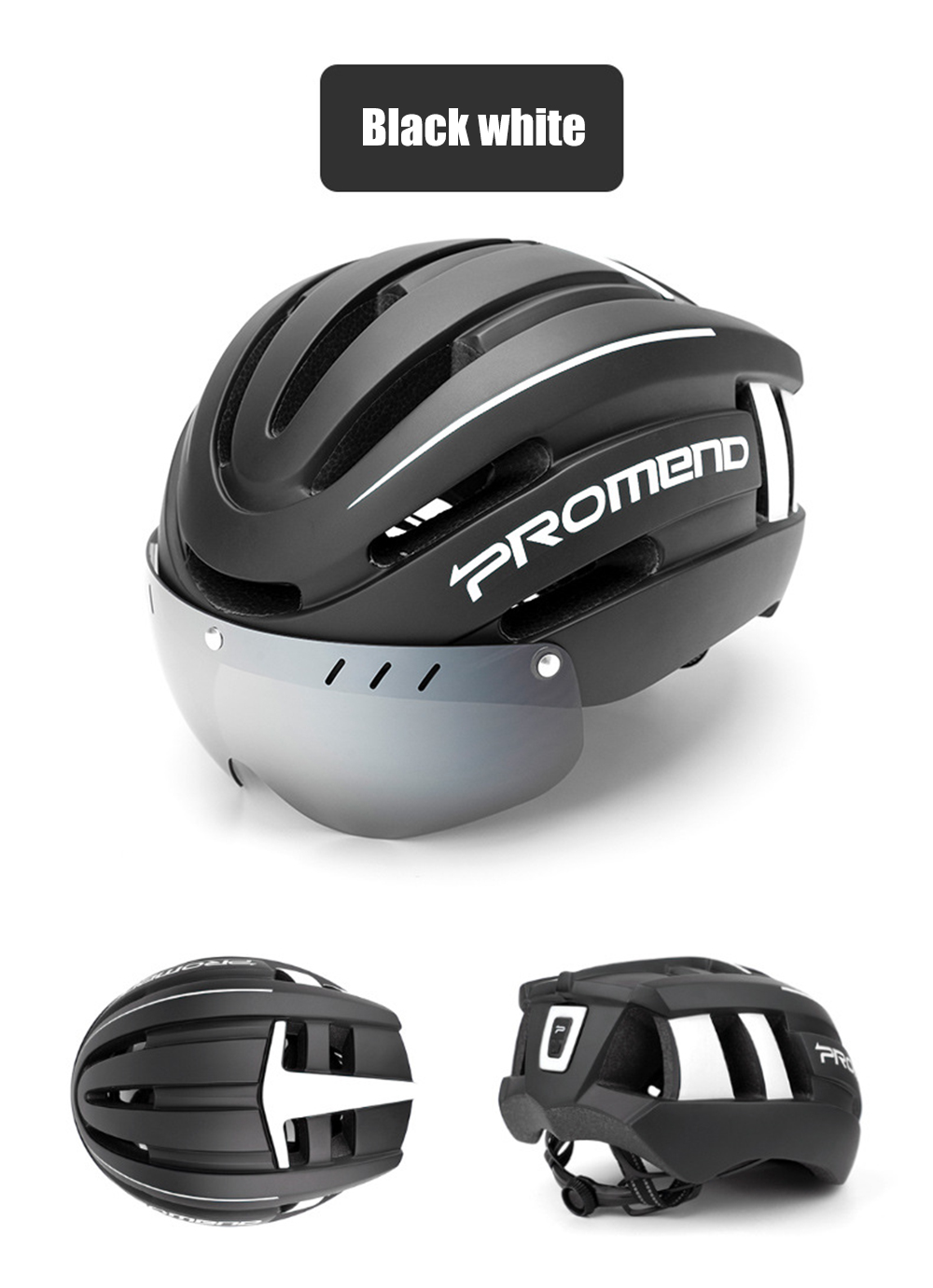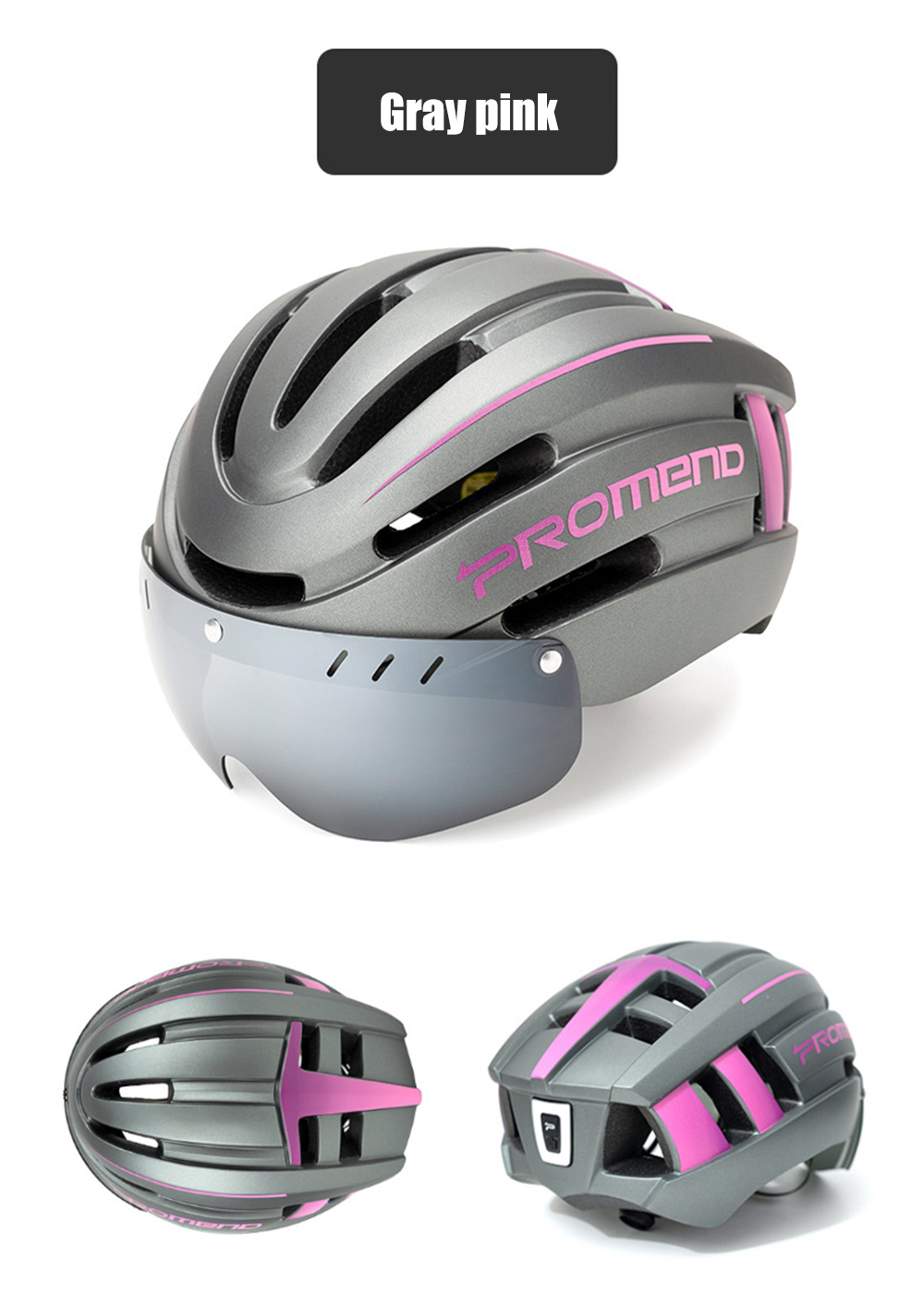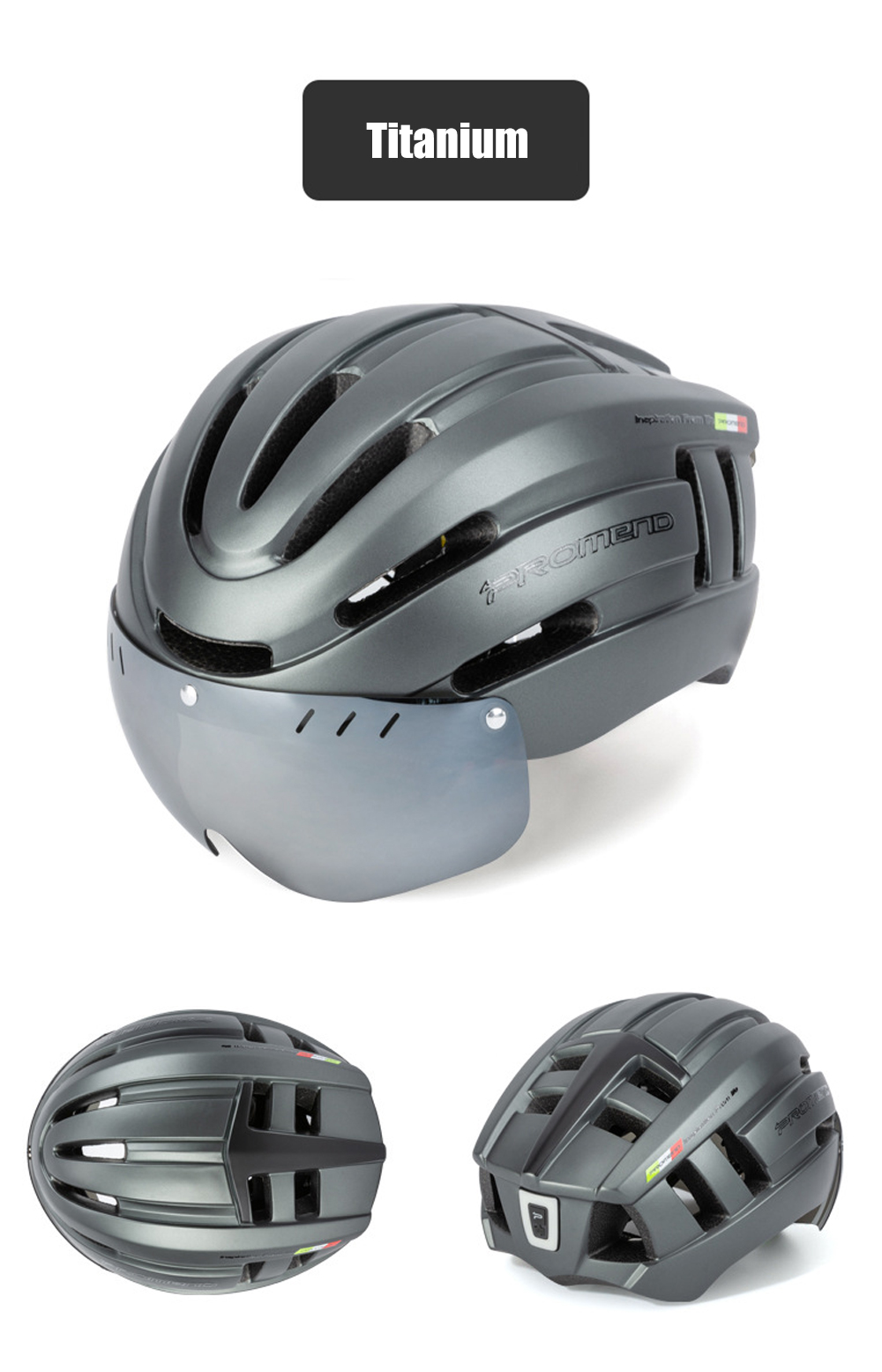 Package included:
1 * helmet
1 * usb connection cable
1 * coated lenses